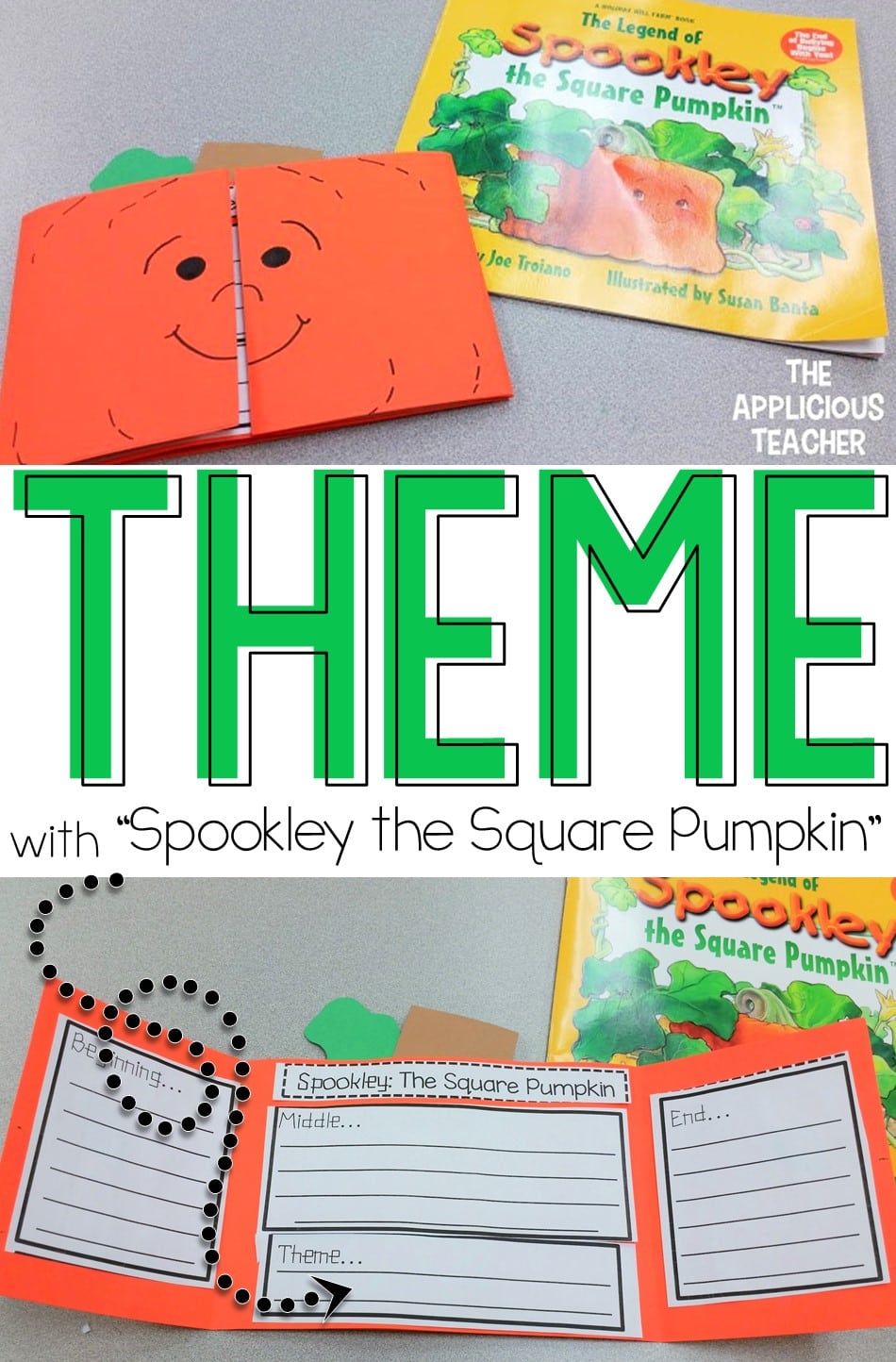 We made it, guys! We MADE it!
Aren't you just so thankful that Halloween fell on a Saturday this year?!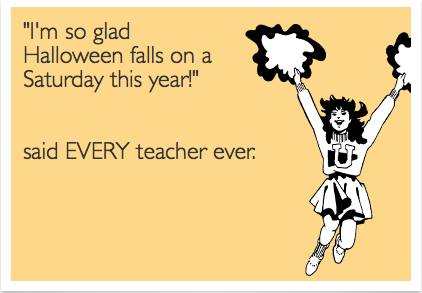 Can I get an AMEN!
It was quite a week in the Applicious classroom! So much so, that I had to take 2 days to recover from all our ghoulish fun last week!
Here's a peek at what we did!
I'm a huge believer in marrying academics with seasonal fun. That of course, goes for Halloween, too!
Spookley the Square Pumpkin Activities
This week our skill focus was recounting and determining themes of Fables and Folktales. Not exactly "Halloweenie"… so I dug deep into my Halloween book tub and found this PERFECT book!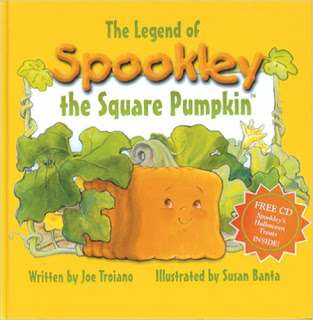 You can grab this book
HERE
on Amazon.
This legend wove itself nicely into our Close Reading structure perfectly!
On Monday, I read the story out loud to students. We worked to understand the who, what, where, when, and why of the story. We also discussed, at length, what a legend or folktale is… I love that the last page in this book actually helped my little readers understand the retold portion of this heartwarming tale!
Teaching Shades of Meaning with Spookley the Square Pumpkin
This book also lends itself nicely to understanding "shades of meaning" in words. The author demonstrates this perfectly with his description of Spookley. He says:
"Spookley was different

He was odd

He was rare
Spookley the pumpkin wasn't round-he was square!"
This was a perfect time to review shades of meaning in words from the week before (check out that activity here)
We discussed how each word essentially meant 'different', but how each word was a more intense and specific version of that word. PERFECT!
Retelling a Story with Spookley the Square Pumpkin
The next day, we watched a cute retelling of the story. (On weeks like this, you gotta mix it up a bit!)
I loved the papercraft feel of this video!
Then, we worked to recount the story.
Students turned to a neighbor on the carpet to share the beginning, middle, and end of the story. Then, we came together and shared what the students talked about. We worked to make sure we understood what happened first, next, and last in the story.
Then, it was time to make our own Spookleys!
Before students could make their own little Spookleys, they worked on retelling the story in their own words.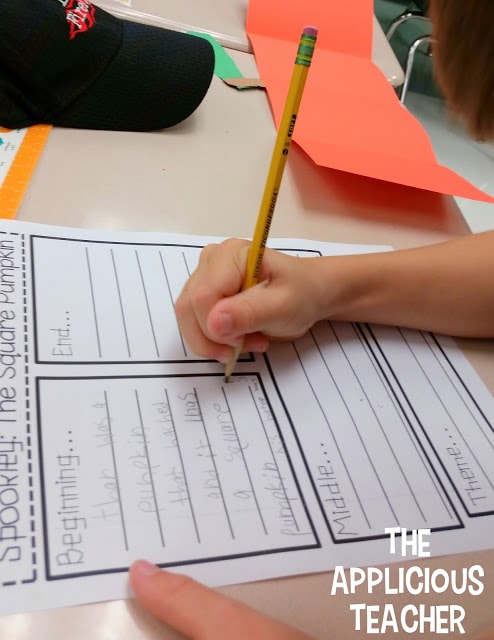 Students used
this
FREE recording sheet to jot down their retelling. Then, they glued the pieces onto a large sheet of orange construction paper.
To make these, I just cut an 18 x 24 sheet of paper length-wise. Then, I showed the kiddos how to fold the sheet into thirds so that the sides opened up to reveal the retell.
Understanding Theme with Spookley the Square Pumpkin
On the third day of our close reading of the text, we were ready to understand the story's theme. I love that this book actually TELLS you the lesson learned right at the end!
So, we reread the text one last time!
Then, we worked together to come up with the message or theme of the story.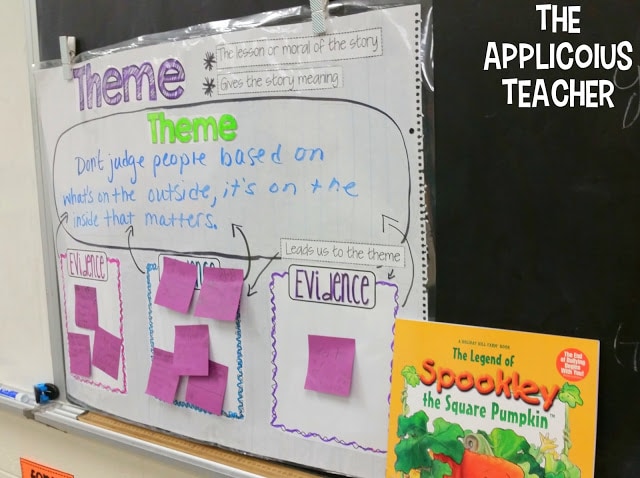 I recorded our theme on our Theme
Interactive anchor chart
. Then, I sent the kiddos off with a sticky note to find evidence that supported this theme.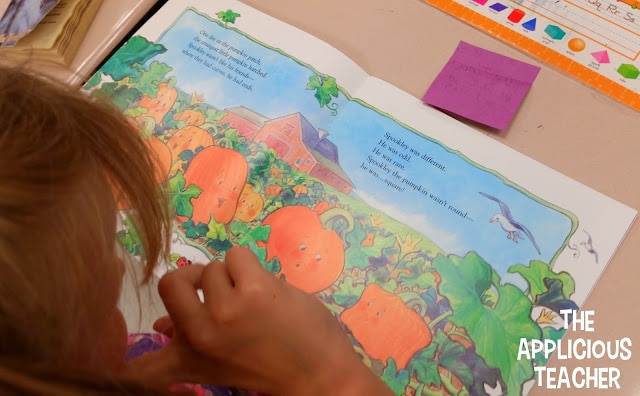 As they found their evidence, they stuck the note up on the chart.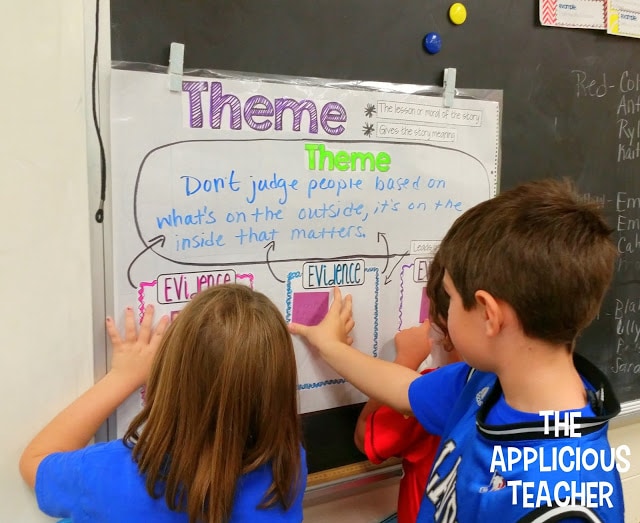 Once all the students were done, we reviewed the evidence as a class. Then, we took the theme and recorded it on to our pumpkin retells. Those were finally ready to be displayed!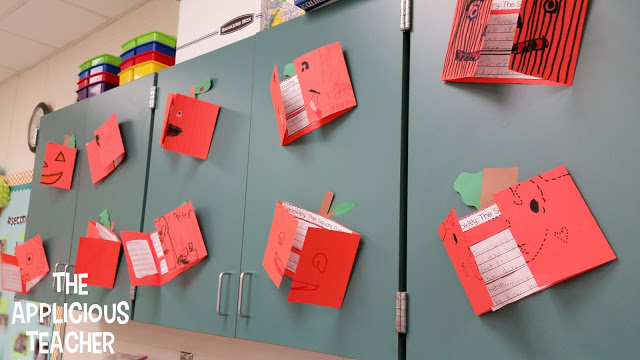 Halloween Writing Activity
Of course, no Halloween week is complete without a spooky story! For writing this week, I let the kiddos write their own spooky stories.
To keep us inspired, we listened to some kid-friendly spooky music.
I found this hour long music on YouTube.
I didn't show the video, just let the instrumental music play as we wrote.
Halloween Costumes for Teachers
Friday was the busiest day of all!
First thing in the morning we had our traditional character parade.
Are you allowed to dress up for Halloween at your school? At my old school, costumes were a HUGE no-no around Halloween. But, my new school embraces the fun and does a HUGE Story Book Character Dress up day around Halloween every year.
Kids, admin, and Teachers go all out! Here's a peek at some of the teacher costumes from this year.
This is my team as, "Where the Wild Things Are". We won the "Team Costume" contest! If you can't tell, I'm the bird!
I also loved our 3rd grade team's "Inside Out" inspired garb!
They wheeled Sadness around during the parade!
Another great one was our fourth grade team's classic, "It's the Great Pumpkin, Charlie Brown"
Too fun!
Halloween Activities for Second Grade
Coming back to class after that start to the day was def tricky. I kept the kiddos engaged with some fun "Not Spookey" themed fun!
We worked on inferring using pictures with this fun Monster House activity from my "Not So Spookey" Halloween Activities.
We also did a context clue hunt around the classroom using these sentence strips from my "Fall Days" Literacy Centers pack.
The perfect way to burn off some energy before lunch!
After lunch, we watched the animated movie of "Spookley: The Square Pumpkin" while enjoying some treats the class brought in. This gave me time to start taking down all our Halloween decorations from the month. #Teacherwin
I even made a point to leave right after school to attend this cutie's Halloween Party at his school.
Just the look on his face when he saw me was enough! School has been absorbing so much of my time lately, he's been spending waaayyyy too much time at school and not enough time with me! It was nice to just spend time with my chubby cheeks. #teacherproblems #teachermommy
Now, to relax and enjoy some of this Halloween candy… 😉
Sign up to snag these!
Receive all these classroom management tools right to your inbox!