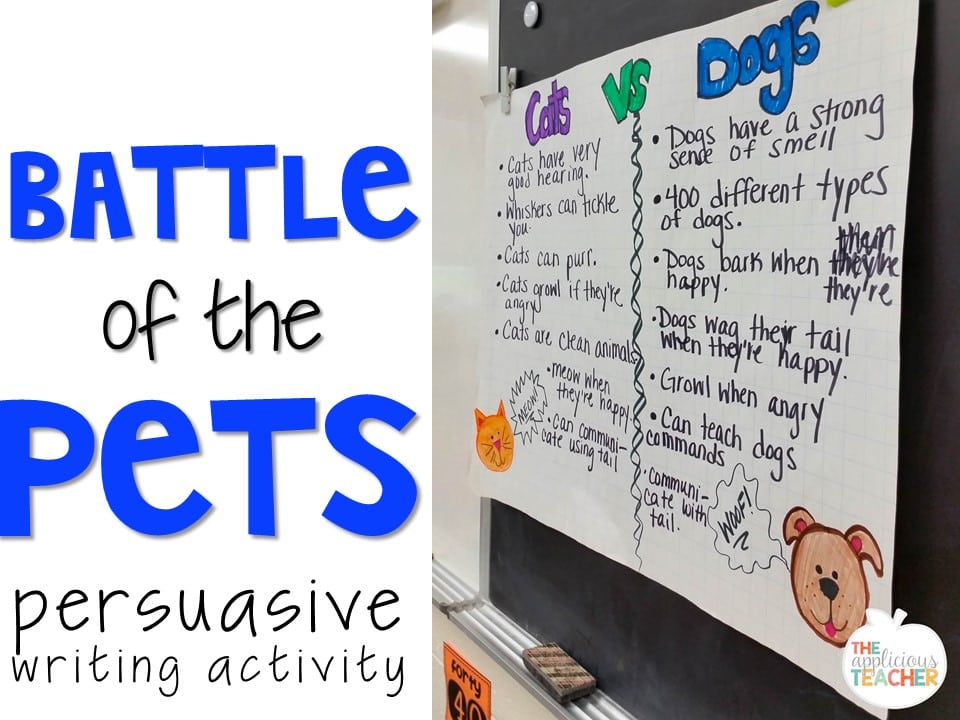 Let's talk persuasive writing, shall we? To me, this is the hardest type of writing to teach.
Why?
Simply put… kids aren't used to defending, convincing or using many of the verbs needed to successfully pen a truly argumentative essay. There just isn't much real life basis for them. So, to help with this… I turned to using some high interest text about something that most of my students have an opinion about: pets!
To start our persuasive writing unit off, we discussed the reasons why authors write. I'd been using the saying:
Author's Purpose is as easy as PIE. Persuade, Inform, and Entertain
So, we went right back to that trusty acronym and reviewed three of the reasons to write. (Yes there's more… but we're barely hanging on to the three we've got! I'm focusing on the foundation of author's purpose, here folks!)
Then, we narrowed in on persuasive. We discussed the different things authors might try to persuade or convince you to do, try, or think. After LOADS of discussion (I have a very verbal class this year and everything just seems to sink in better after we've discussed it at length.)
Then, I ask my class if they thought cats or dogs made a better pet. Oh! The responses! I challenged them to convince me using facts and opinions, but their facts left me wanting… So we read the book, "Cats Vs. Dogs" to build a more factual background on these two furry pets!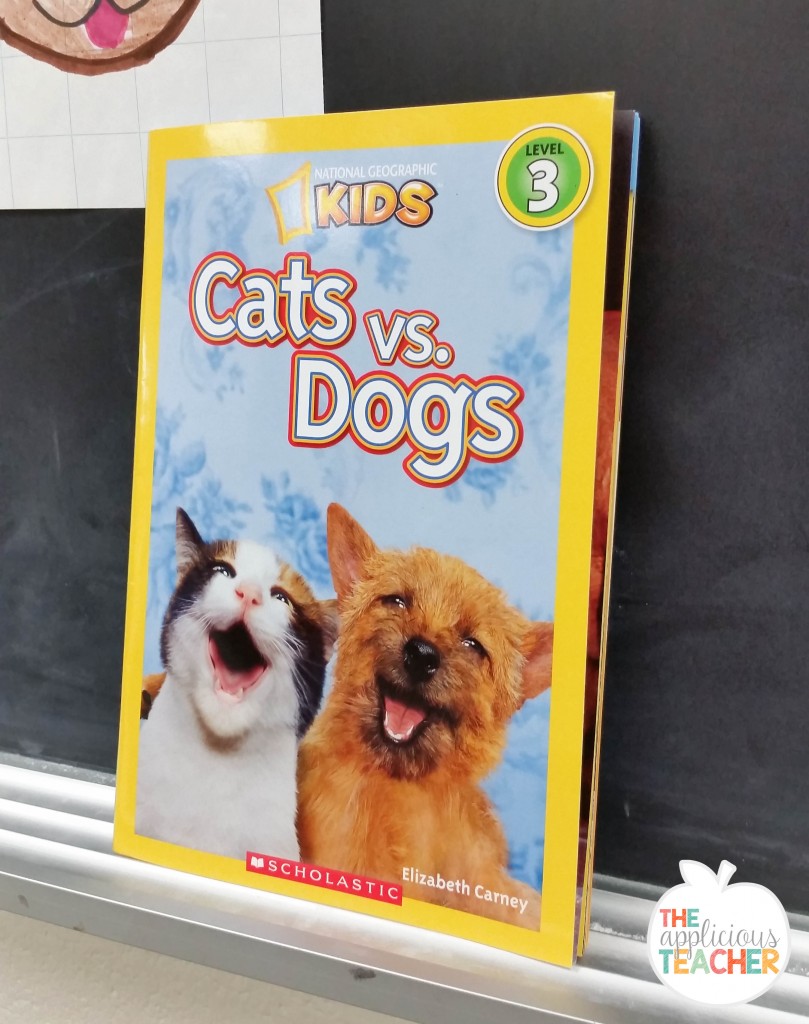 You can grab this super engaging National Geographic Kids book here!
After reading, we brainstormed some of the facts and opinions about cats and dogs. I wrote down their responses as we discussed on this little posters.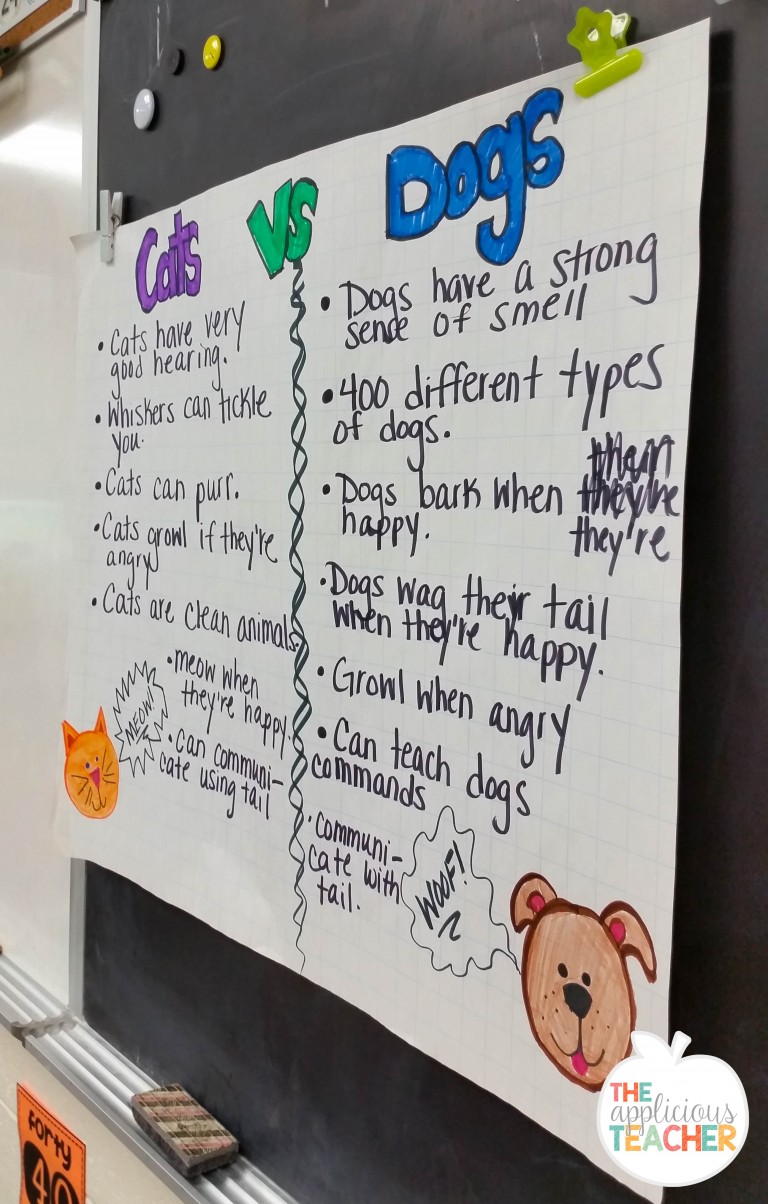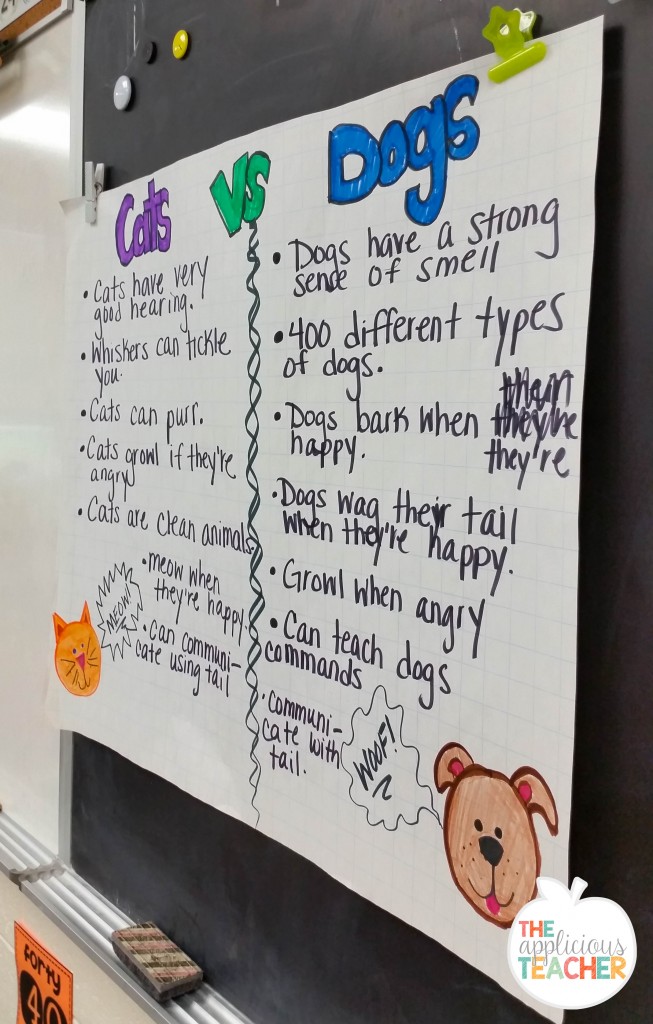 We used our newly gathered facts to start building our case for the best furry pet! Then, we organized our key points in a brainstorm from my "I Wanna Pet!" Unit.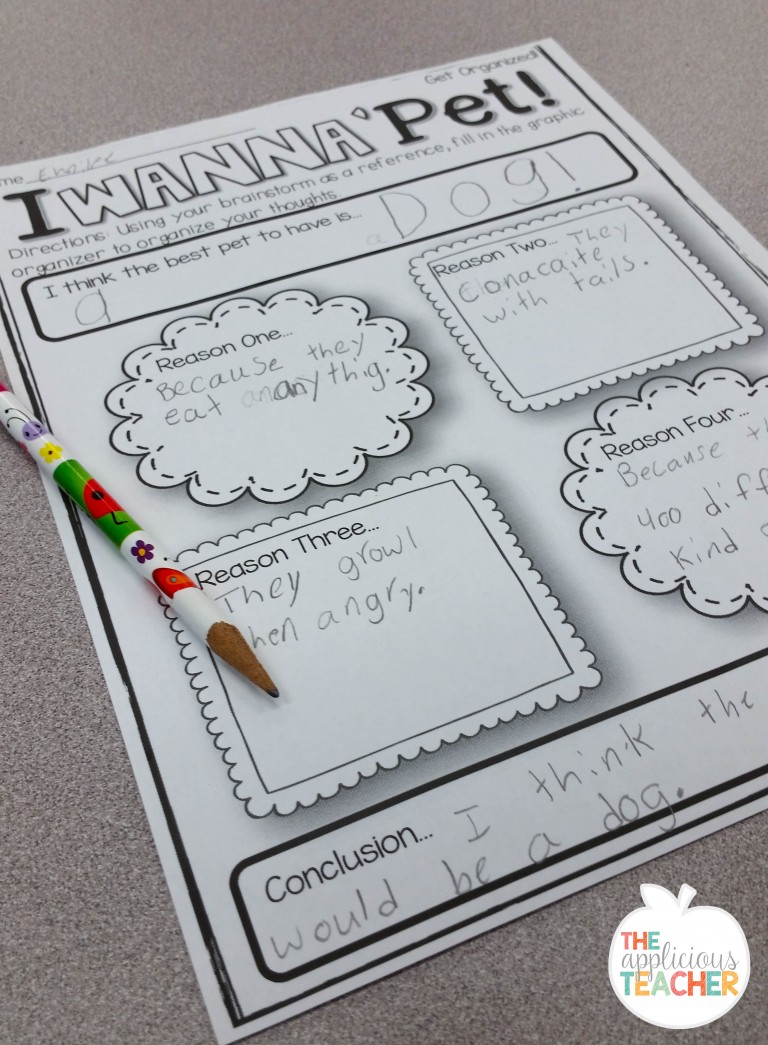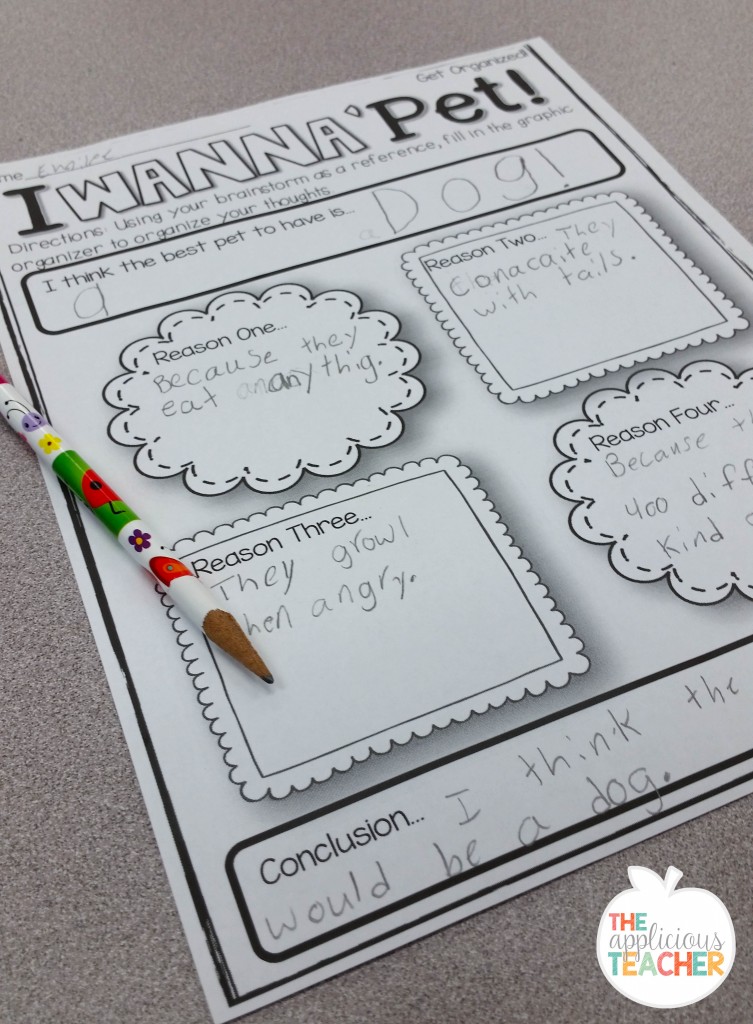 Student's choose the animal they thought would make the best pet. I limited them to a cat or a dog so that we could focus on using evidence from text to build our argument, but you could have them choose any animal they like!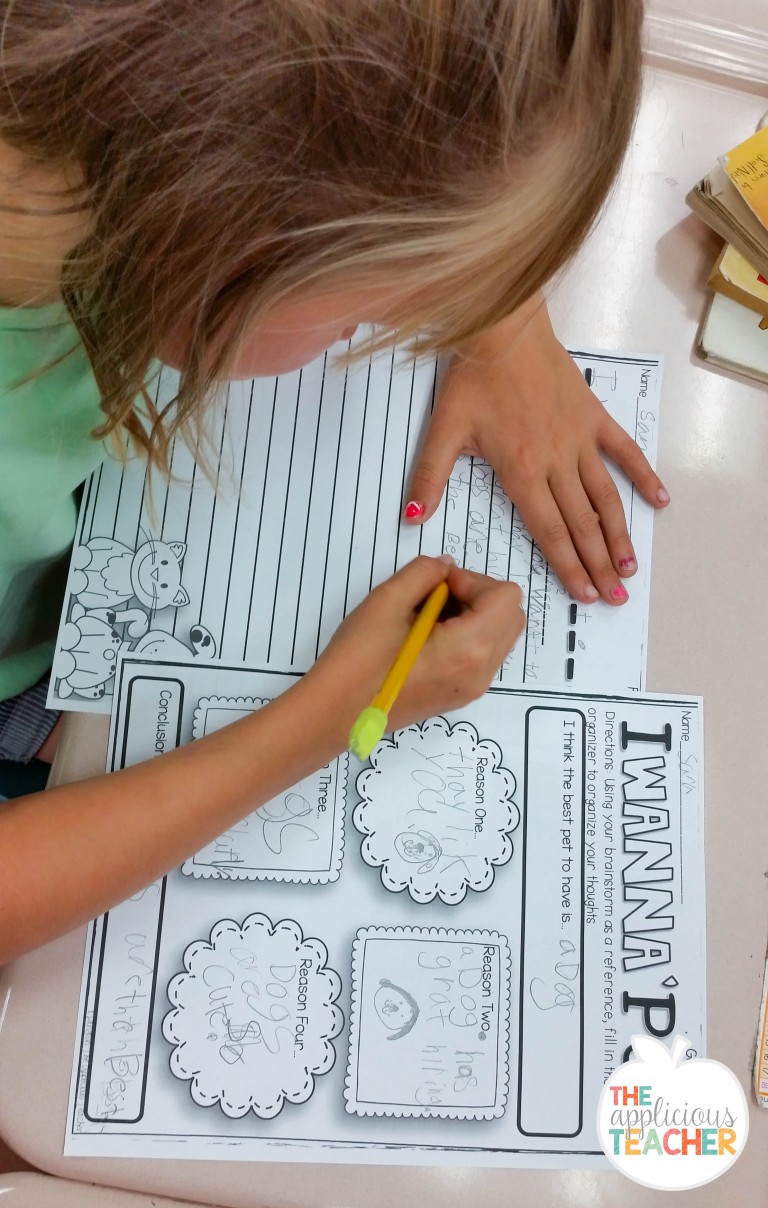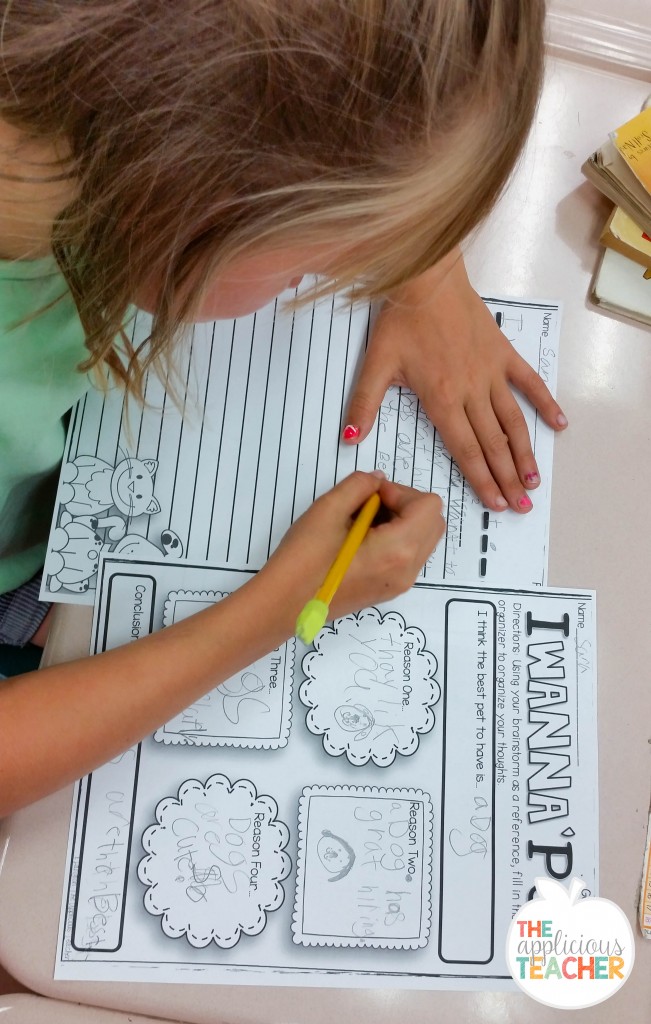 The next day, we used our brainstorms to start our persuasive paragraphs. I'm a huge fan of using a writing formula, so we followed a very simple one to get us started. Unlike my kiddos last year… these cuties aren't that much into writing… using the formula creates a safe place for students to start sharing their ideas and thoughts.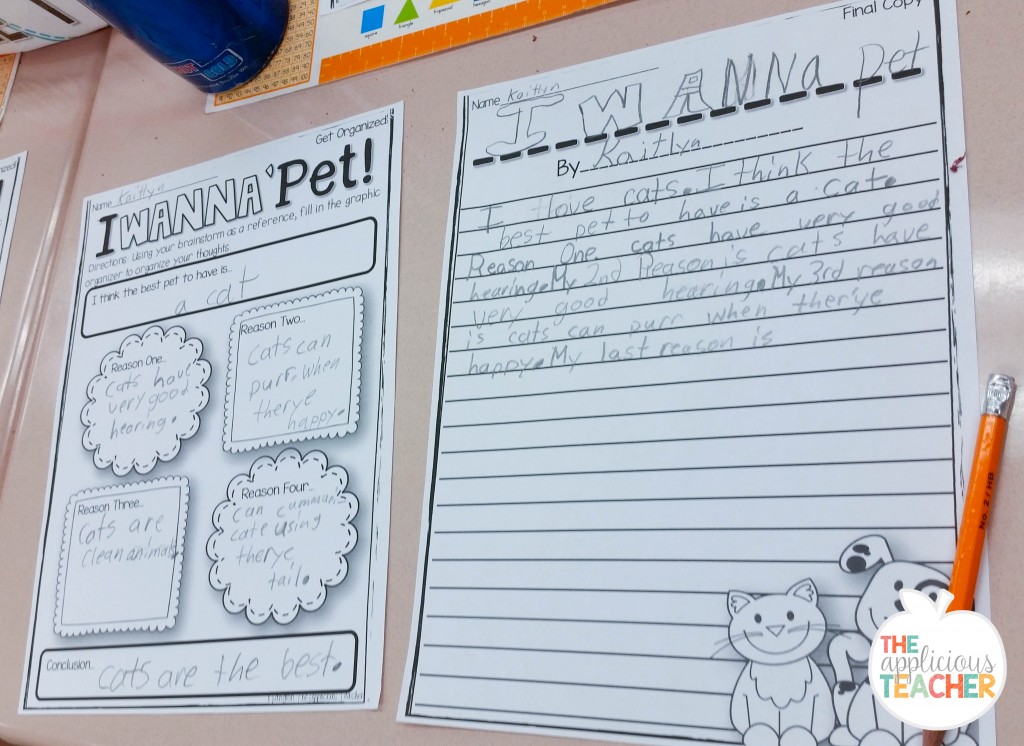 Once we finished our paragraphs, students shared their writings with a buddy and used a writing rubric to make sure their essays had everything it needed!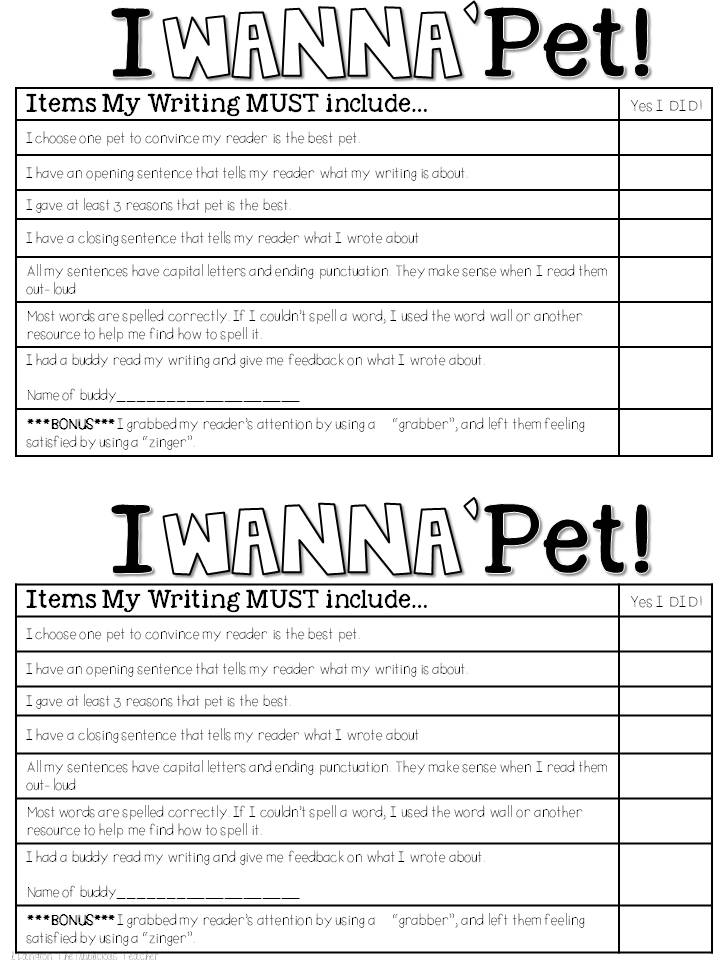 Then it was time to publish!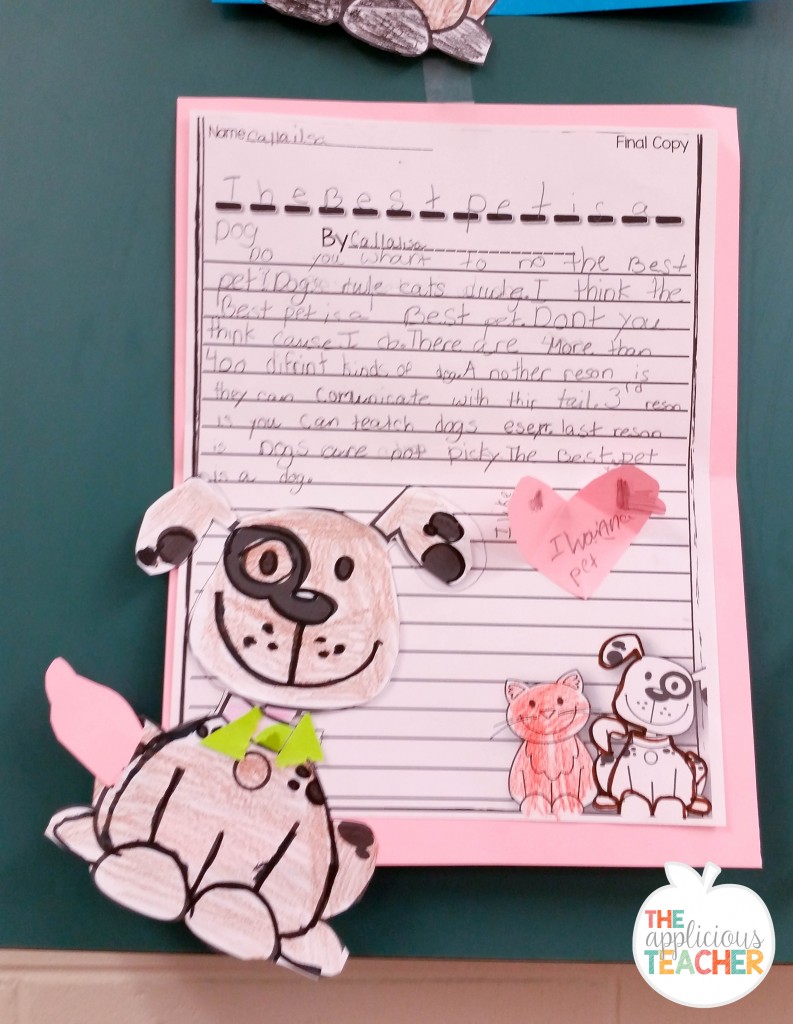 Students choose a cat or a dog print out, colored and cut it out. Then, attached it to their writings! These little essays turned our pretty good if I do say so myself!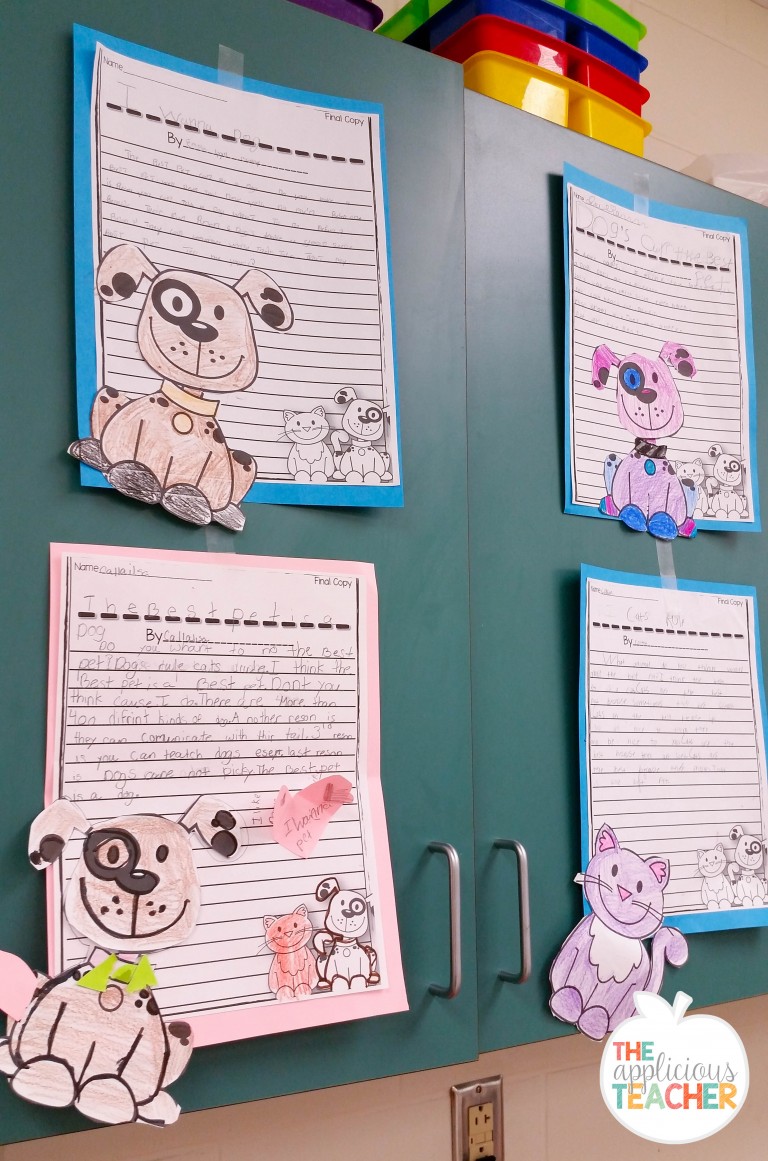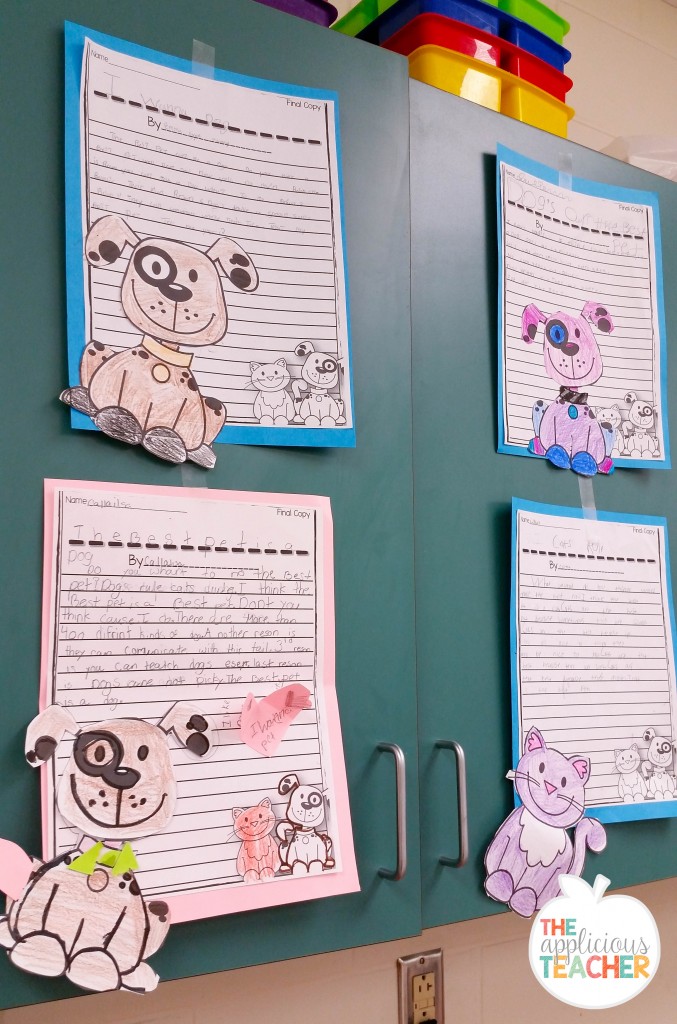 You can grab this entire unit in my TeachersPayTeachers store.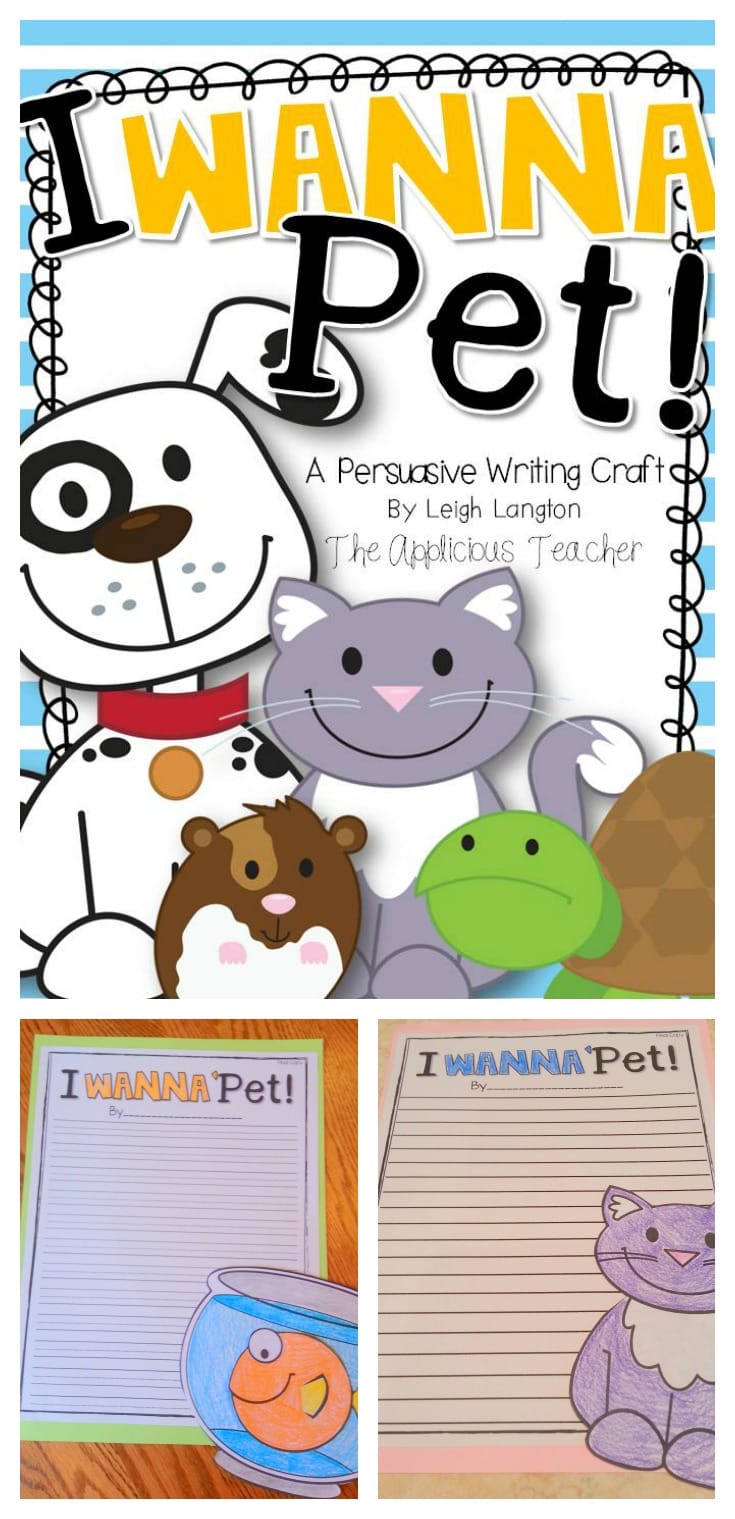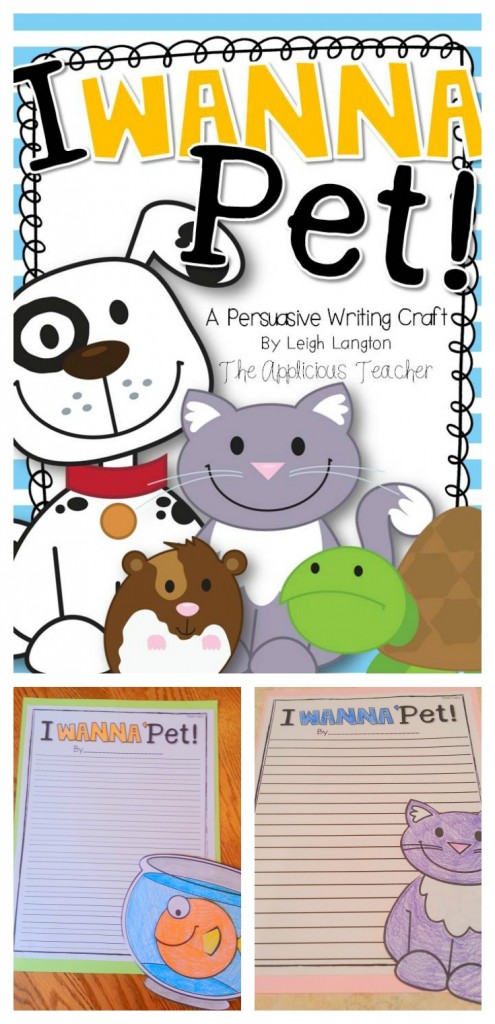 So, what are some other ways you get kiddos excited about writing?! Share your ideas below!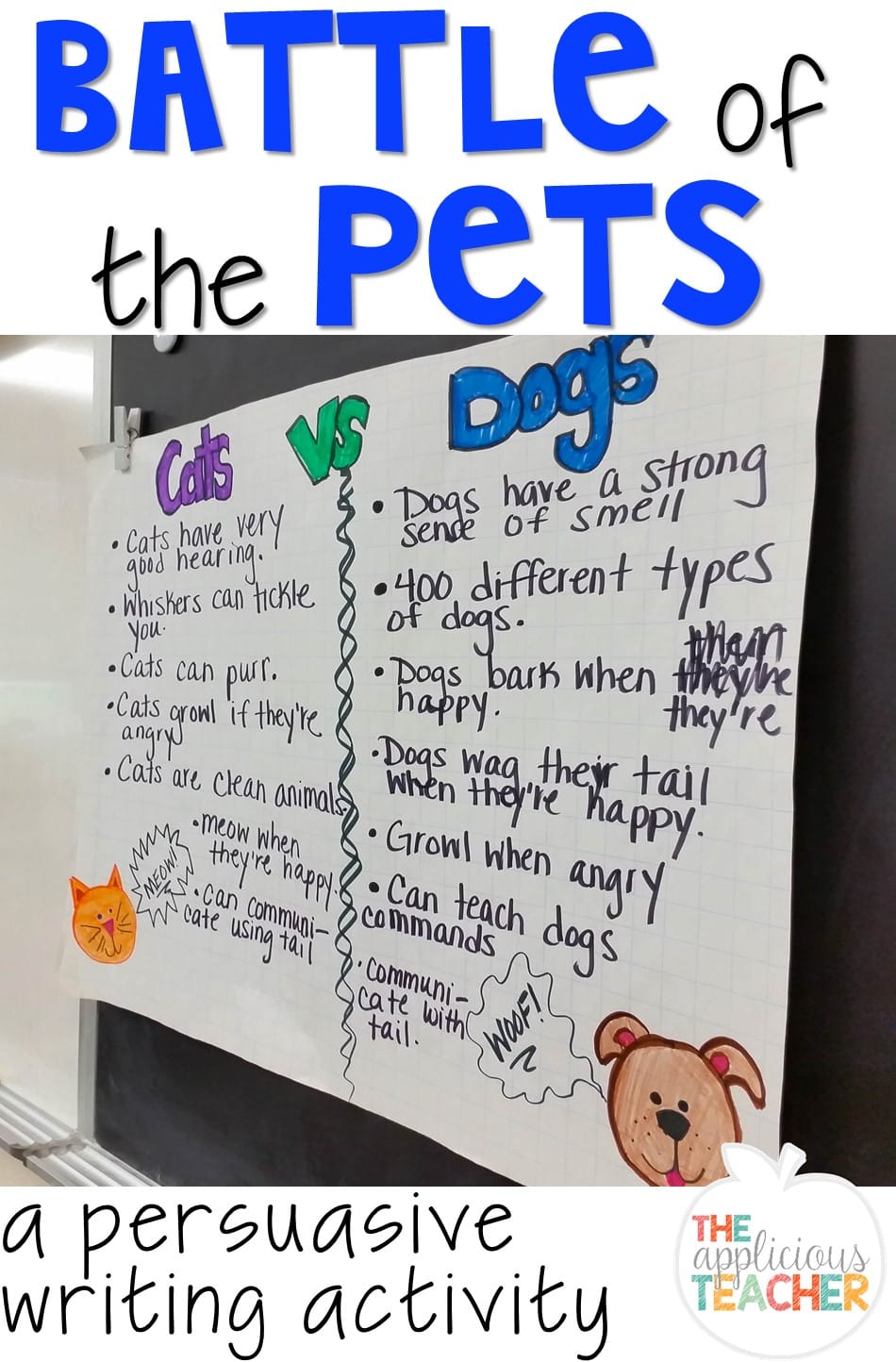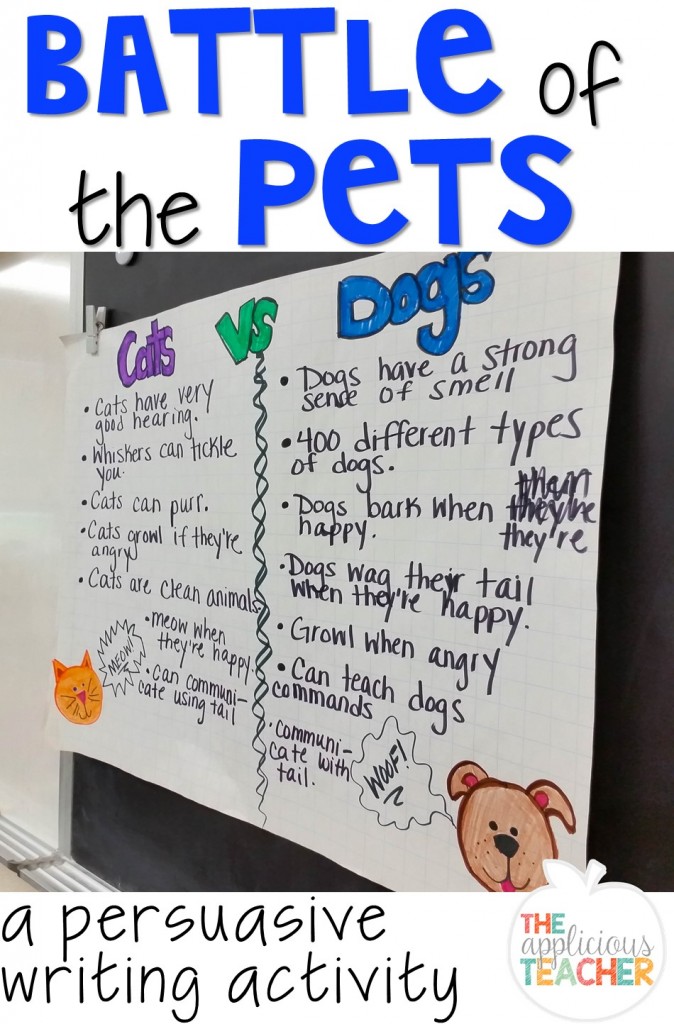 Sign up to snag these!
Receive all these classroom management tools right to your inbox!