It's hard to believe October is almost over! November will be here before we know it! The fall season is one of my favorite times of the year. Pumpkin-spiced lattes, cooler weather… Or, if you are like me and live in Florida, it's still around 80 degrees. Either way, this is the perfect time to break out all books for November. Today I'm going to share with you 13 of my favorites that are perfect for your classroom this time of year!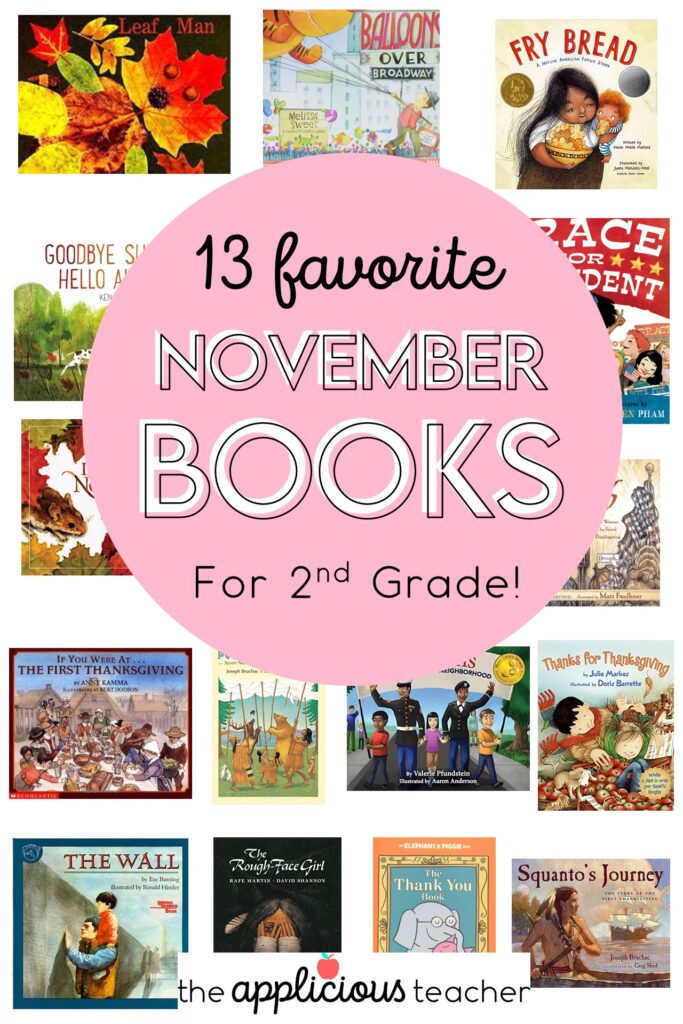 Please note this post contains affiliate links. If you follow my links, please know that I make a very small commission from your purchase. There is no cost to you, but this extra coinage allows me to continue creating free resources and writing awesome content for you!
Favorite November Books for 2nd Grade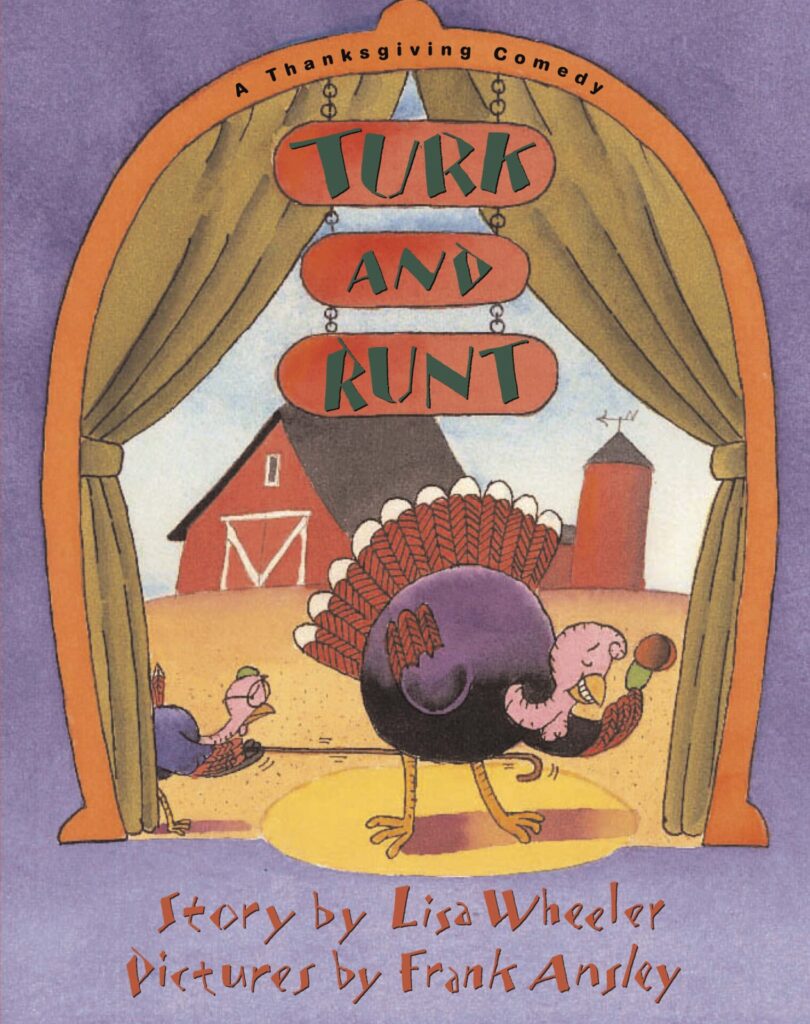 If you haven't had a chance to read this book, you need to RUN and grab it! Turk and Runt: A Thanksgiving Comedy by Lisa Wheeler is a perfect read-aloud for Thanksgiving. Poor Runt is the misunderstood sibling, and he tries his best to save his fat, juicy brother named Turk from becoming someone's Thanksgiving feast! This book is humorous and the perfect backdrop for a close read.
Check out the recommended activities that pair perfectly with this book!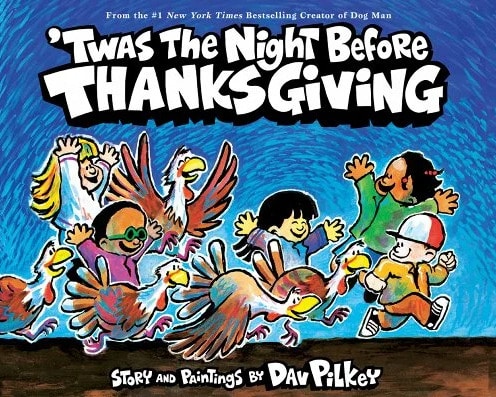 This book is super cute, and your students will love all of the illustrations! On the night before Thanksgiving, a group of students visits a turkey farm and meets Farmer Mack Nugget. The farmer tells them he will kill the turkeys so they can be Thanksgiving dinner for families. Of course, the students get upset when they hear this because they had fun with the turkeys all day. As the field trip ends, the students leave the farm with full hearts and bulging bellies!
Check out this fun lesson activity you can do with this book!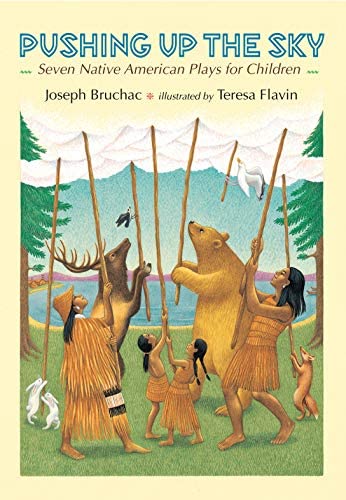 This book is by the acclaimed Native American storyteller Joseph Bruchac. It comes in a collection of seven lively plays your students can perform for a large audience or in your own classroom. Each play has multiple parts that can be adjusted based on your class size. The book even suggests props, scenery, and costumes that your students can help create.
How fun!? Grab the book here!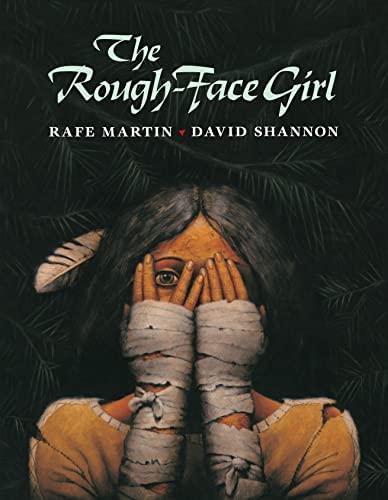 This is a Native American version of the Cinderella story. Two domineering sisters set out to marry the "rich, powerful, and supposedly handsome" Invisible Being. They first have to prove that they can see him. The sisters end up unable to see him, but the mistreated younger sister, "The Rough-Faced Girl," can see him. She earned her nickname because sparks of fire scarred her skin. I'll be honest… every time I read this story it makes me cry. I love to use this read-aloud to teach my kiddos about similarities and differences between stories from other cultures.
You can grab the book here.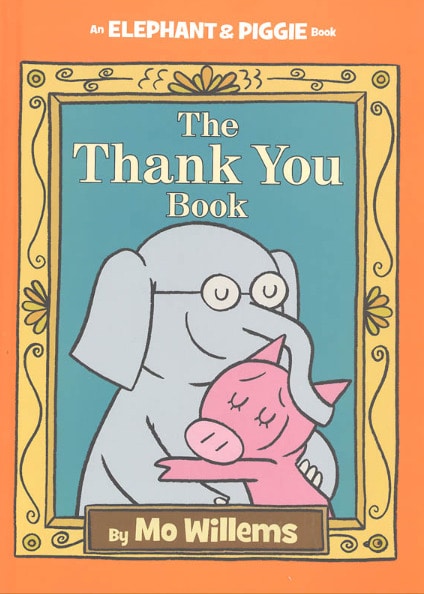 Is anyone else a Mo Williams fan like me? I absolutely love all of the Elephant and Piggie books, especially this one for the month of November. Not only are these books great for helping your kiddos with their reading, but this one also focuses heavily on gratitude, which is something we all want to promote in our classrooms.
Check out the book here.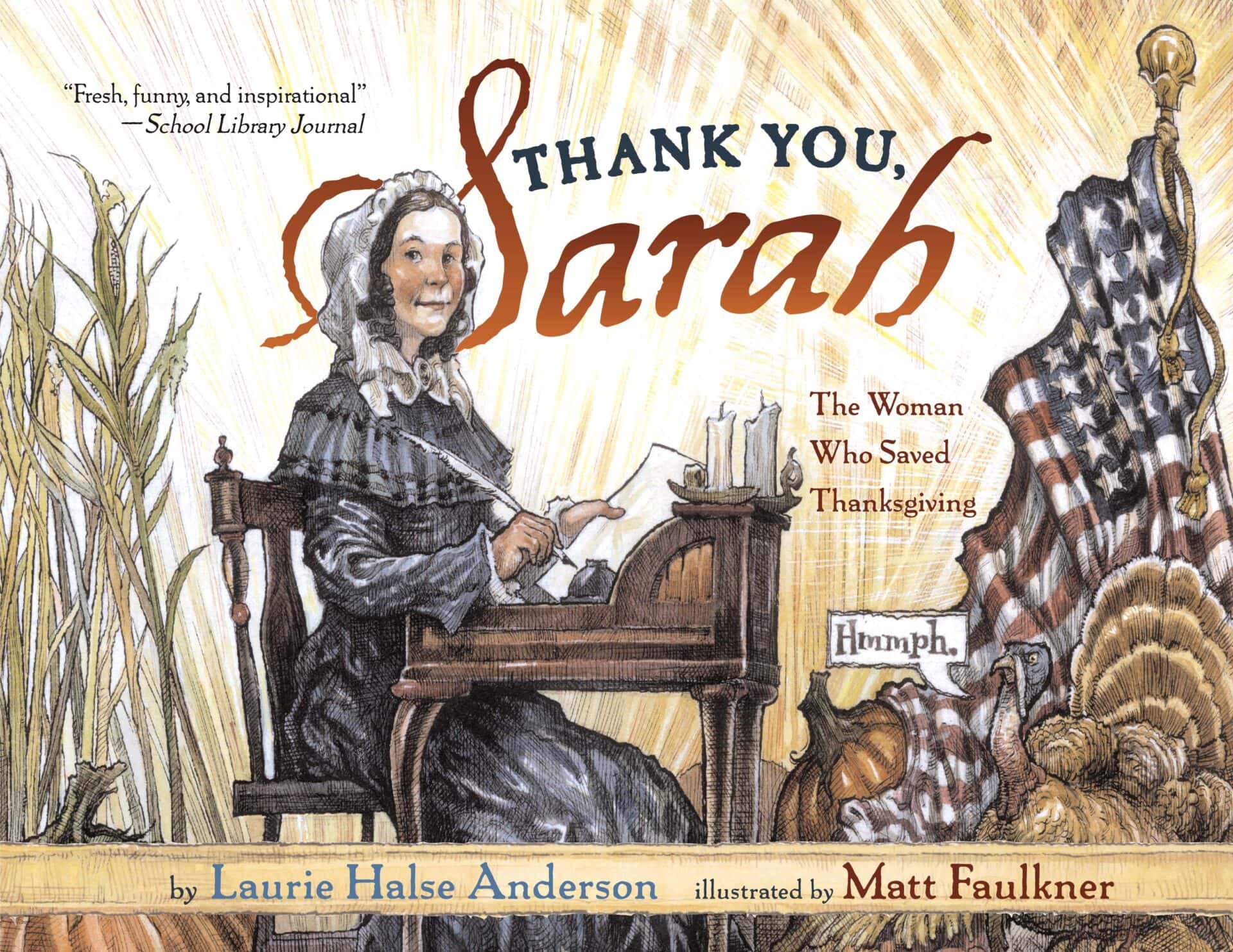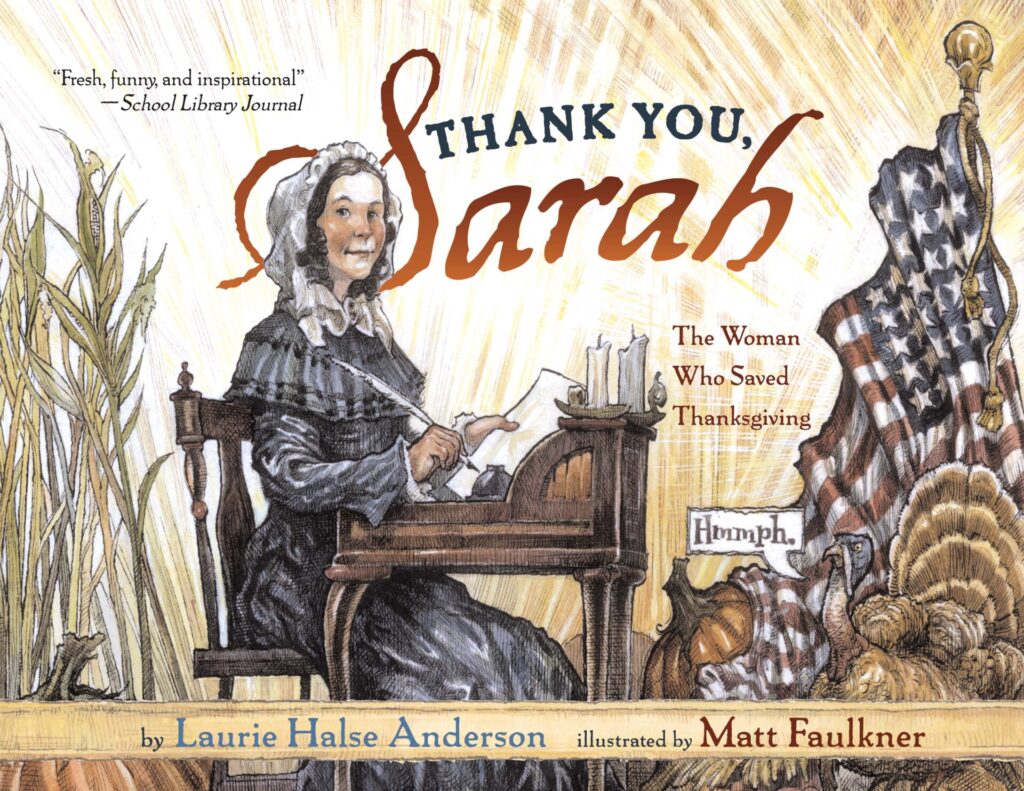 This book tells the story of Sarah Hale, the newspaper editor who wrote letters to Congress for 38 years, asking them to make Thanksgiving a national holiday. Readers are also introduced to history in the 1800s, including the Civil War. It is a children's historical picture book, so it's perfect for students of all ages. I think the author writes in a very entertaining way, which is also comical sometimes. Your kiddos will find the book easy to read, and they will be highly engaged.
Grab the book here!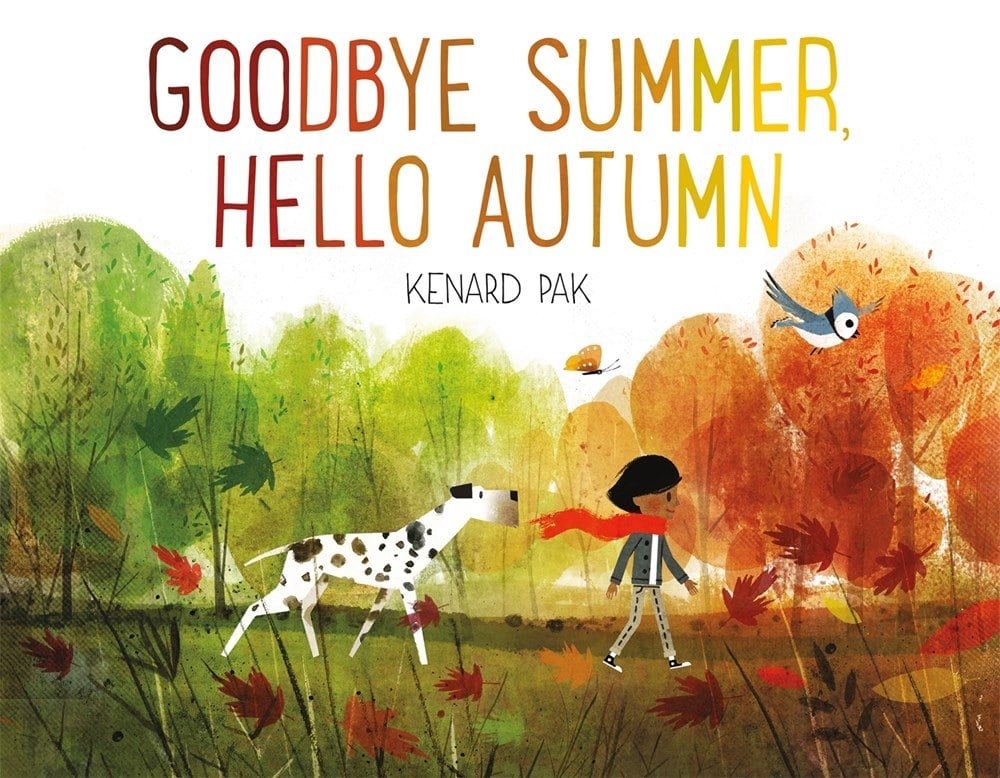 This book perfectly captures some of the things I love about the changing of the seasons. Both in storytelling, and vivid fall-colored illustrations, the author helps students understand the changing of the warm summer days into chilly shorter fall days.
Check out the book here!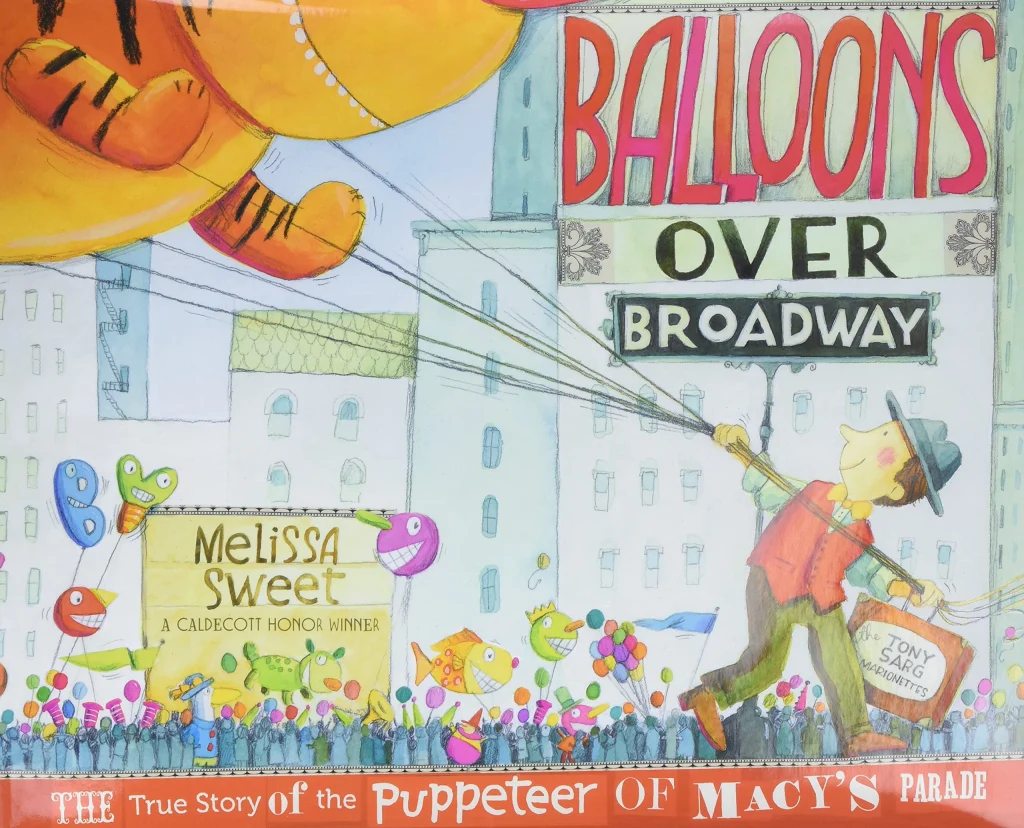 One of my favorite traditions on Thanksgiving morning is watching the parade on TV with my family. This is an amazing story of Tony Sarg, the inventor of the balloon parade. It will teach your kiddos about inventions and engineering. As a bonus, you could have your students put together their own balloon parade in the classroom! How cute would that be?!
Grab the book here!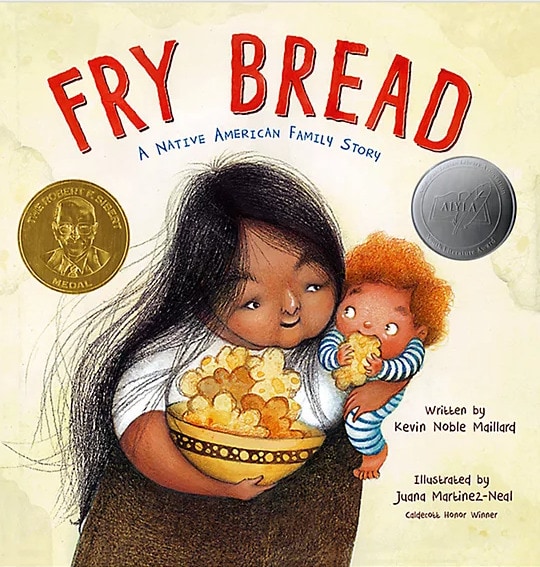 This is a beautiful read-aloud with illustrations that your students will want to return to over and over. Maillard, a member of the Seminole Nation, Mekusukey band, describes in simple verse not only the physical properties of fry bread (which will make you want some), but also what fry bread represents to those who make and eat it. The illustrations are rich, beautiful, and engaging.
Check out the book here!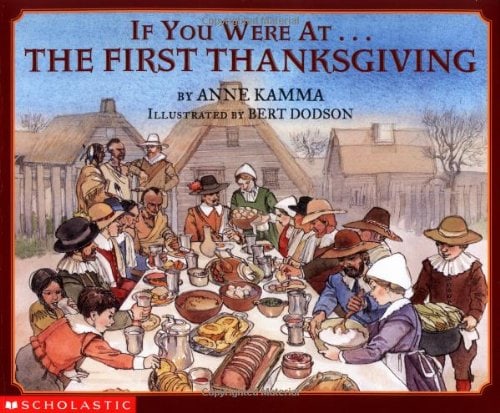 This book is written from a child's perspective and answers questions about this historic harvest festival, life in Plymouth, and the Pilgrims' friendship with Squanto and other native people. I love how this book is well-researched and provides facts about the first Thanksgiving. This book greatly answers many questions your kiddos might have about this monumental day!
Grab the book here!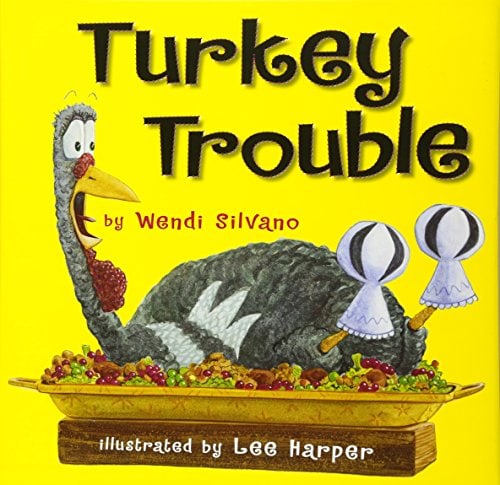 Uh oh! Turkey is in trouble, I mean really bad trouble. The kind of trouble where it is almost Thanksgiving, and Turkey might become the main course. Instead, he could try to create a new disguise and dress up like a different animal. This book is so cute, and your kiddos will love the plot's silly. Also, if you love completing the Turkey Disguise project with your students during this time of year, this book pairs perfectly!
Check it out here!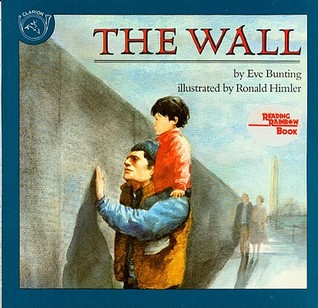 A boy and his father come from far away to visit the Vietnam War Memorial in Washington D.C. They find the name of the boy's grandfather, who was killed in the conflict.
Grab a copy of the book here!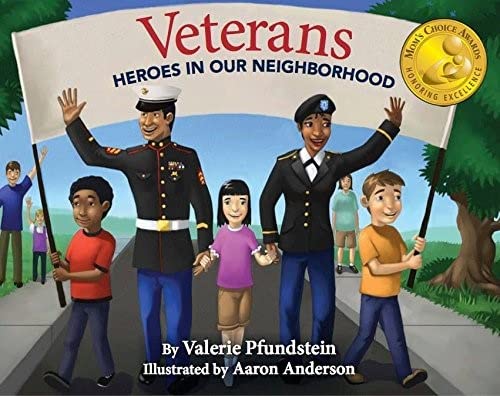 This easy-to-read rhyming book helps students understand and appreciate service men and women who are also our family, friends, and neighbors.
Favorite books to read in November!
There you have it! These are some of the best books to incorporate into your lessons for November. Each of these read-alouds is unique and special, but, more importantly, all celebrate Thanksgiving, practice gratitude, celebrate other cultures, and instill the love of reading! There is a chance I might have missed some other great book options, so comment below with any of your favorites that weren't mentioned above.
Related Posts
Sign up to snag these!
Receive all these classroom management tools right to your inbox!