Open House is just around the corner and stress levels are always high! Standing in front of parents can always be a bit nerve-wracking, but I've found that it's better for me to find joy in connecting with my parents then stressing over what I need to say. (Doesn't always mean I don't get stressed, but it does help!) One of the easiest ways I've found to convey my hopes through the year is with this simple open house gift!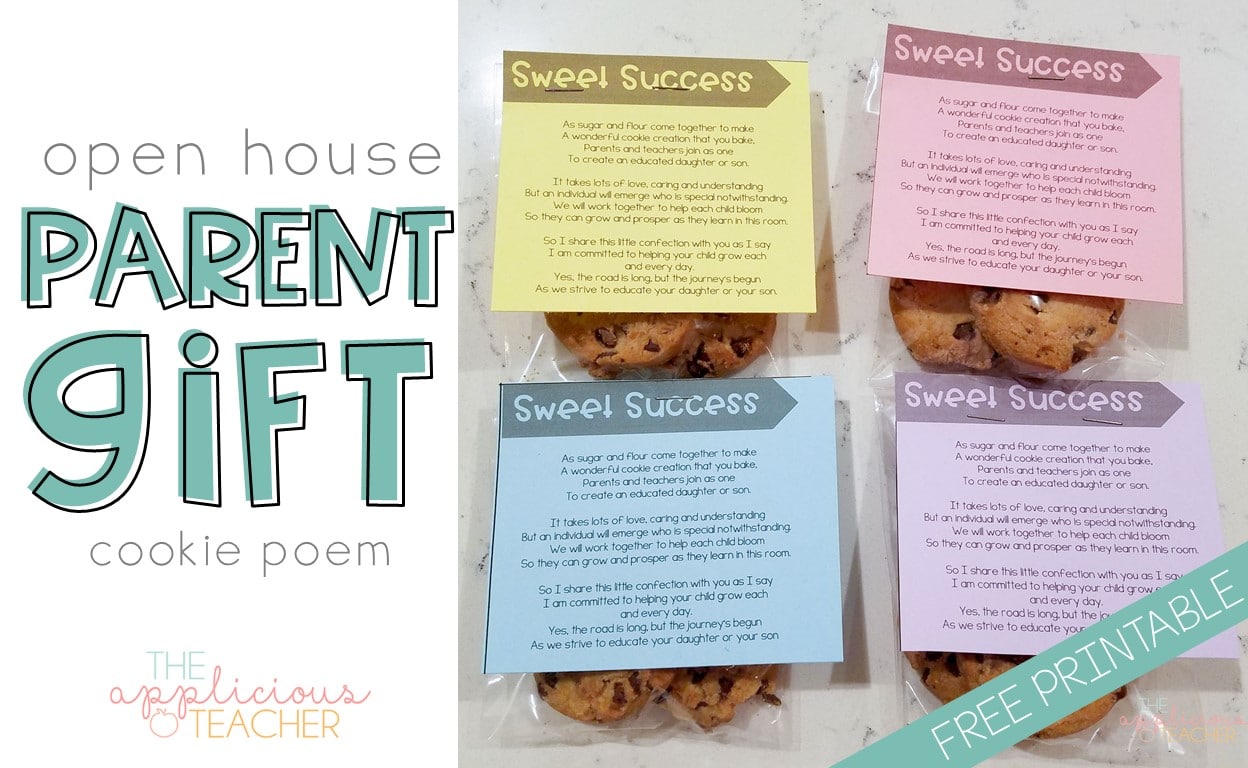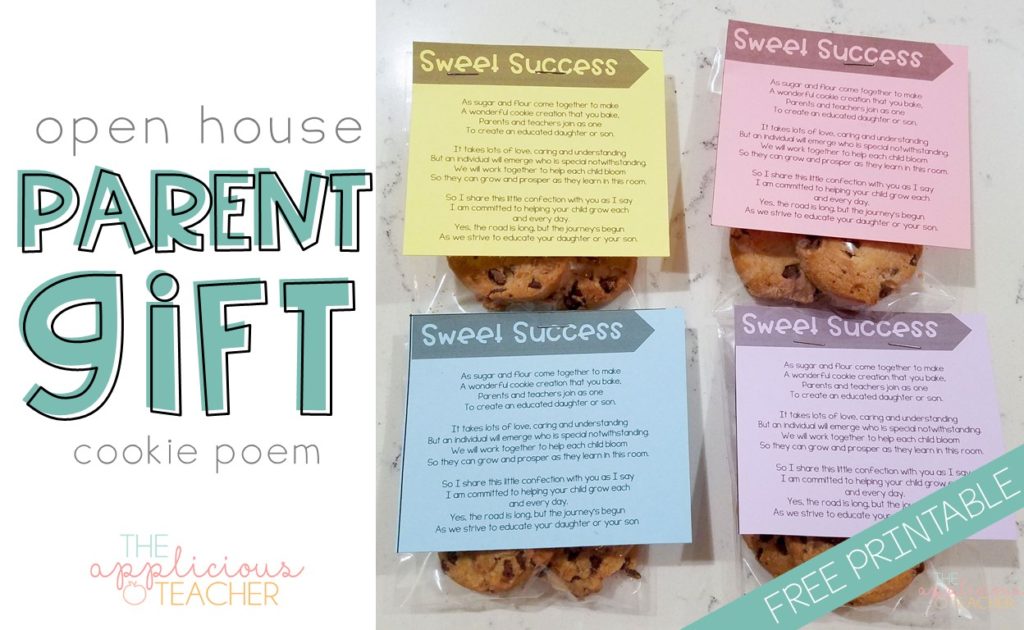 Open House Gift
Before the kiddos leave for the day of open house, I  have them set up their desks for the night ahead. If I'm having students show their parents a few things, we'll pull out our Reading Response Journals, math notebooks, and science journals. Then, after the kiddos have left, I put a few papers on their desks.
Then, I bring in a few dozen cookies and some treat bags and start stuffing!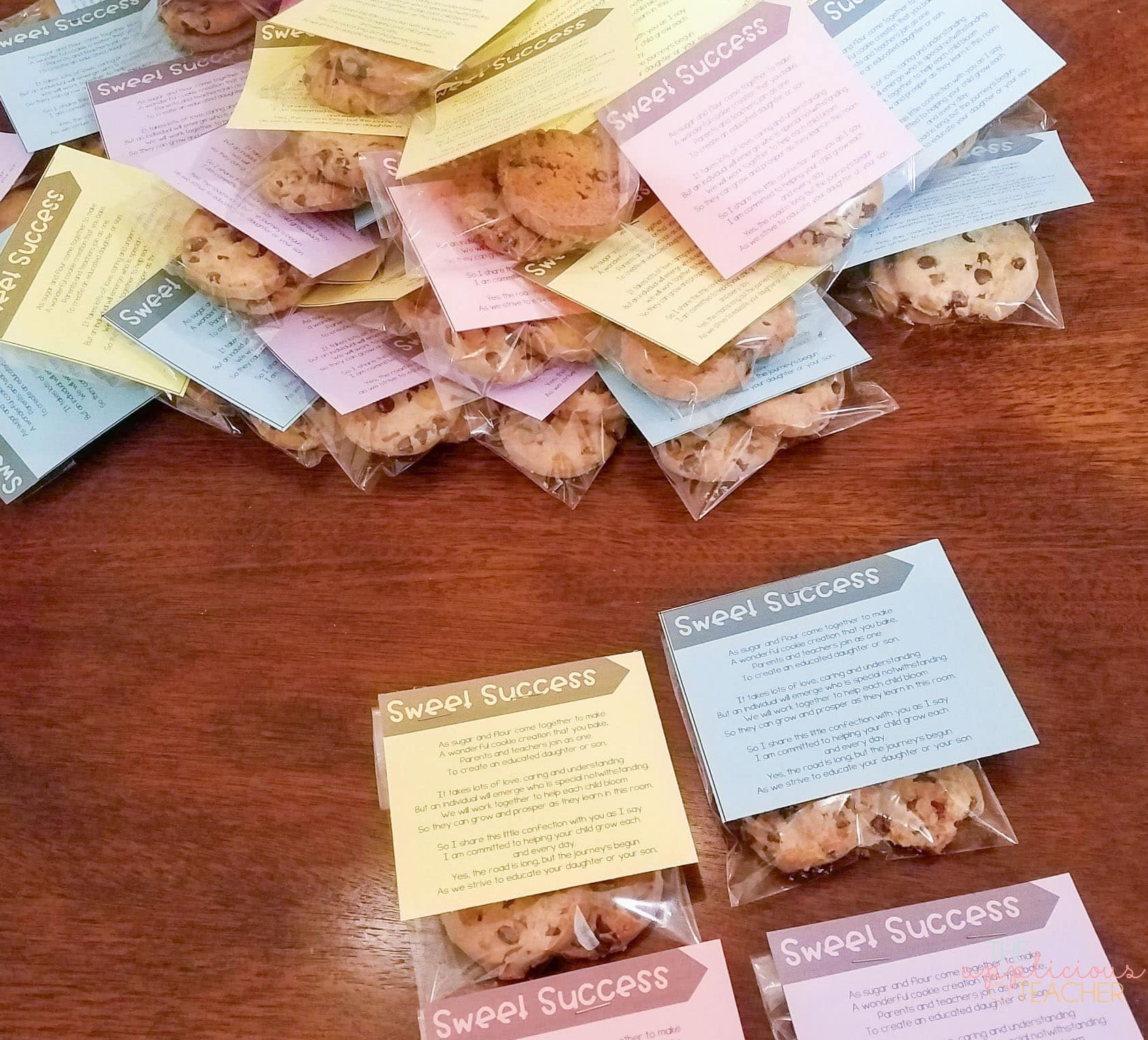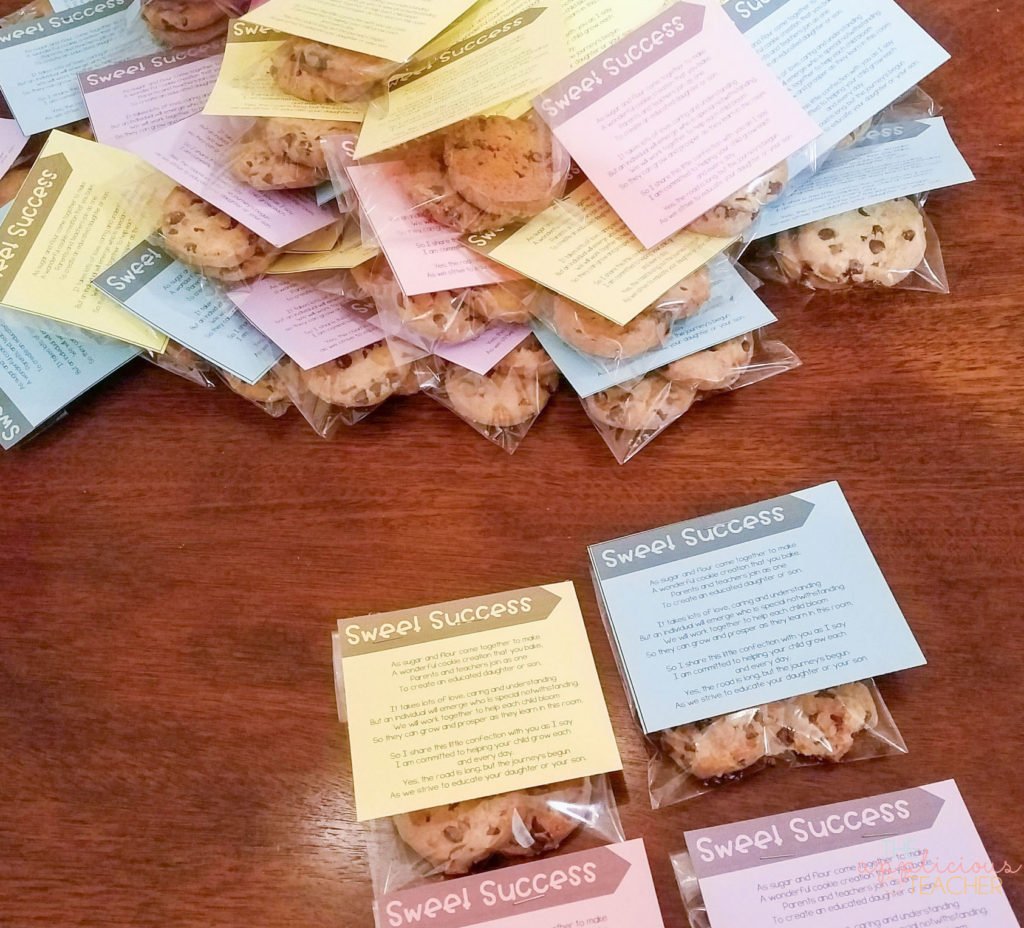 This little treat is the perfect little finishing touch! And the poem conveys EXACTLY what I feel about how important parent involvement is in school. It helps set the stage for the rest of the year.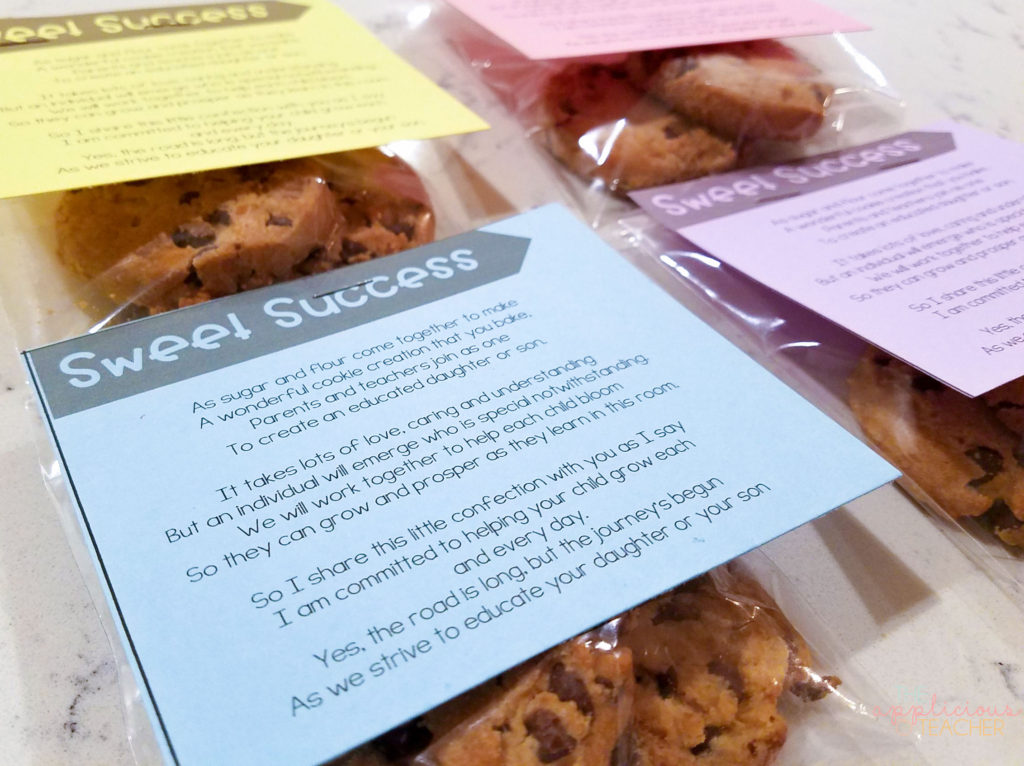 This poem (and treat!) gets shared at the end of my presentation. It's I like to reiterate how important it is to me that we work as a team to have the best year for their student!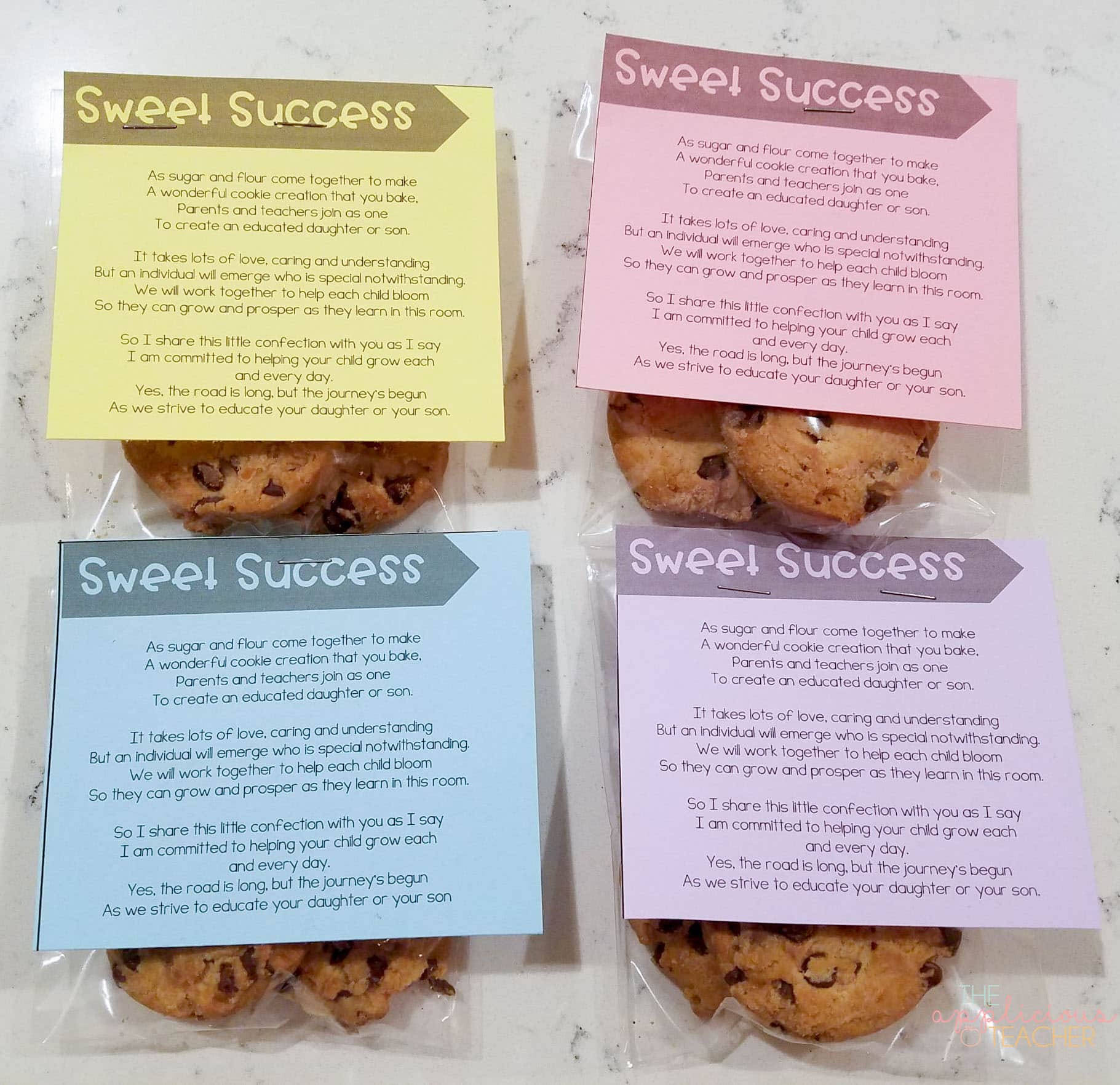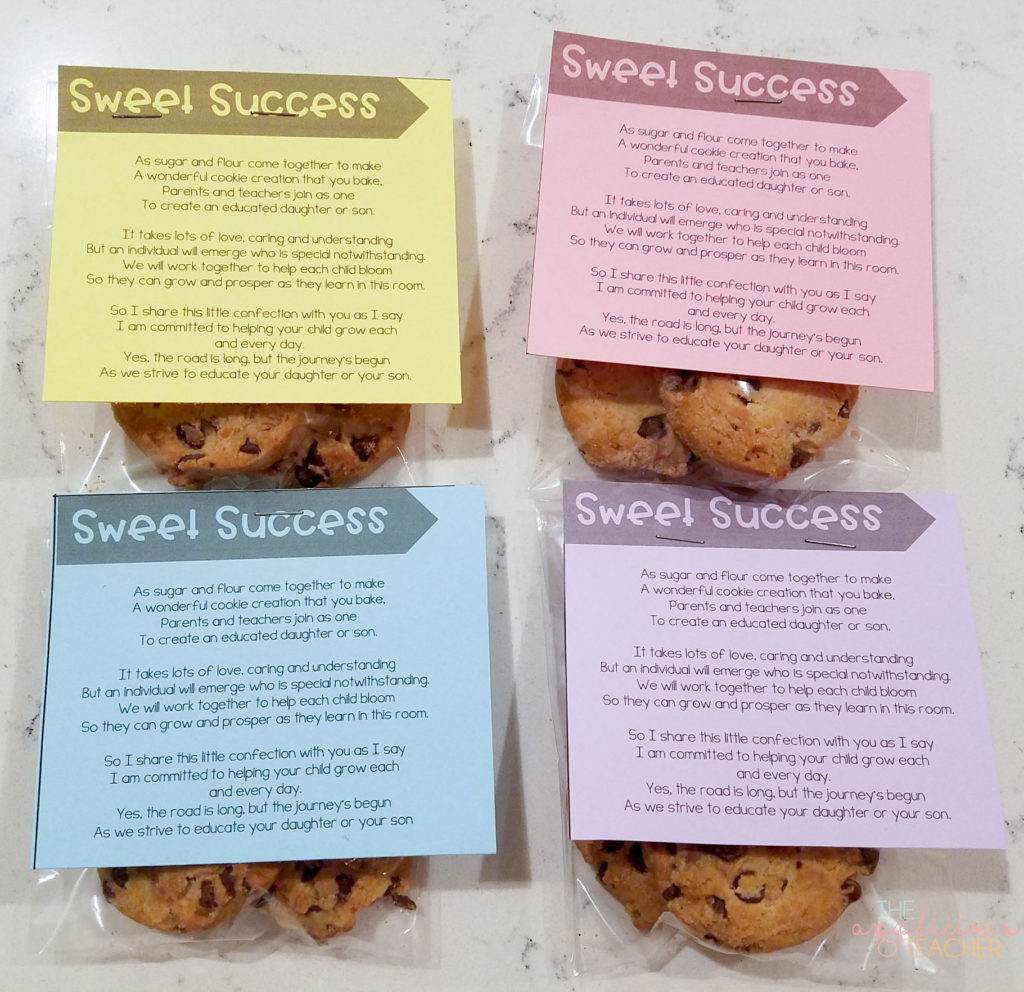 Teacher confessions!
I have no idea who originally wrote this poem, or even where I found it. This poem has been in use since my second year of teaching. So after nine years and just as many computers, I'm thankful I still have the file!
Open House Gift: Cookie Poem Printable
Download this perfect little poem by clicking here or the picture below!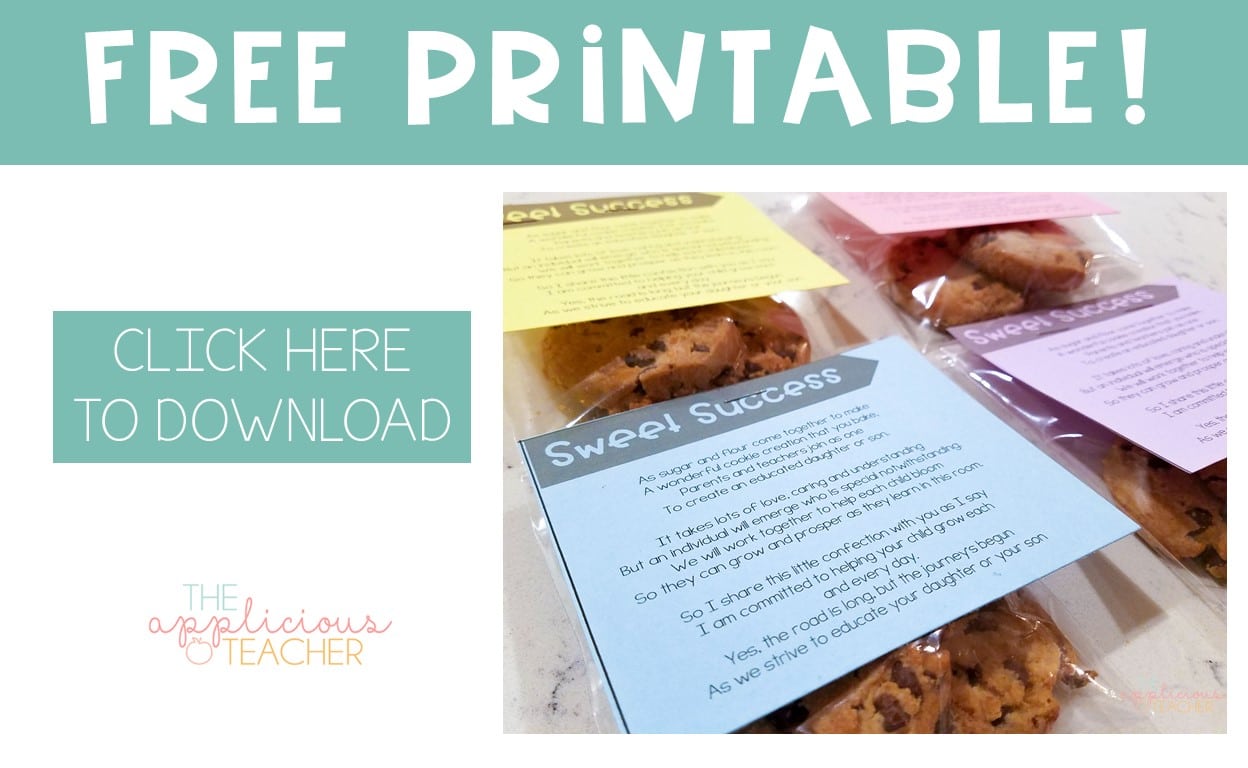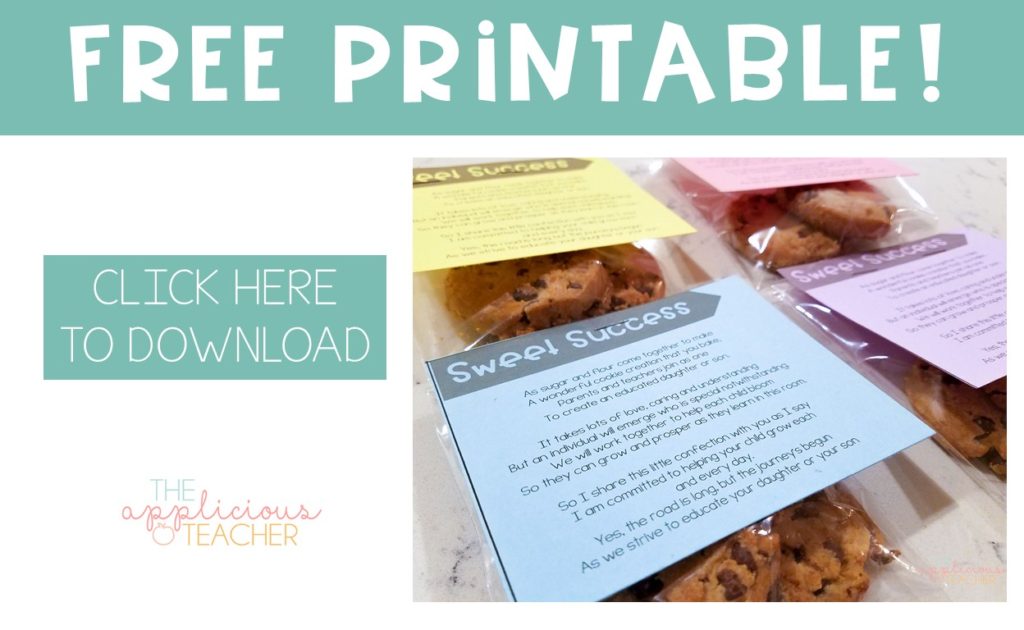 Sign up to snag these!
Receive all these classroom management tools right to your inbox!