Every once in a while a product comes along that takes your breath away. It makes you say, "YAAAAAAASSSSSS! Where have you been all my life?" For me, this came in the form of a marker. More specifically, an EXPO Maker. Not just any old EXPO Dry Erase Marker… this one is a teacher's dream come true!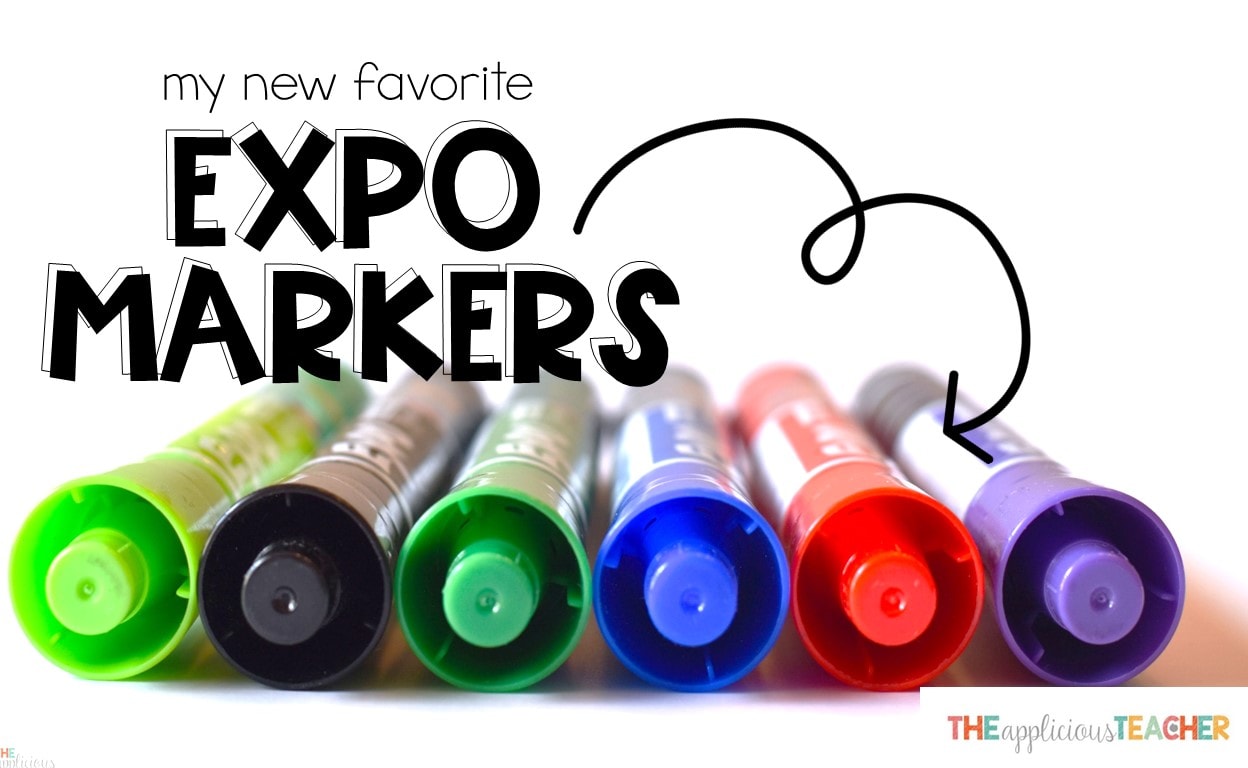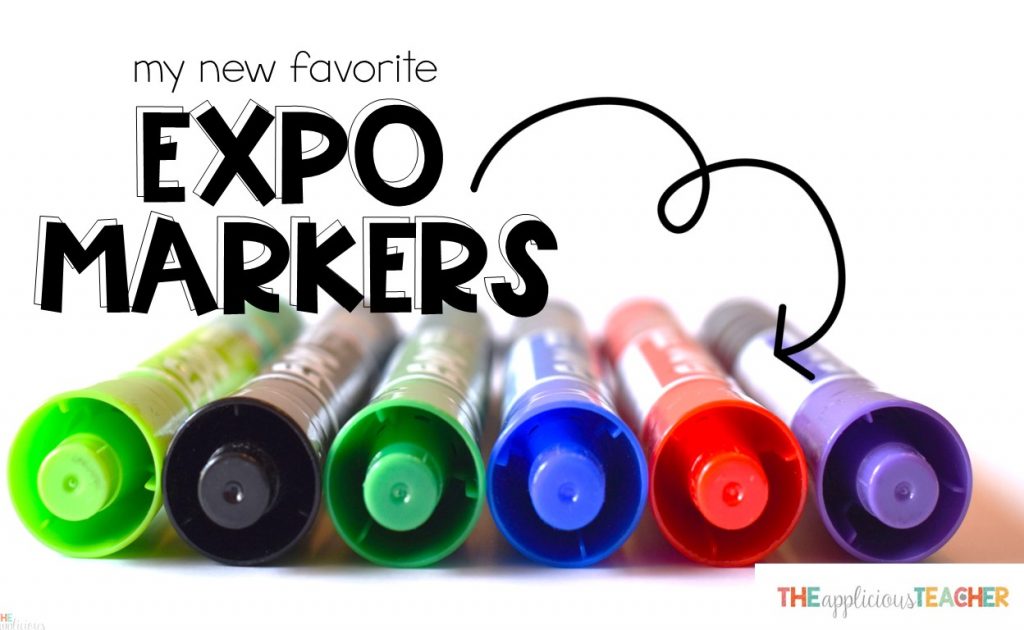 Please note this post is was written in exchange for free product and/or compensation, but all opinions, ideas, and beliefs expressed in this post are my own.
Teacher friends! Gather 'round! I want to introduce you to EXPO's newest marker creation and #teacherdream come true…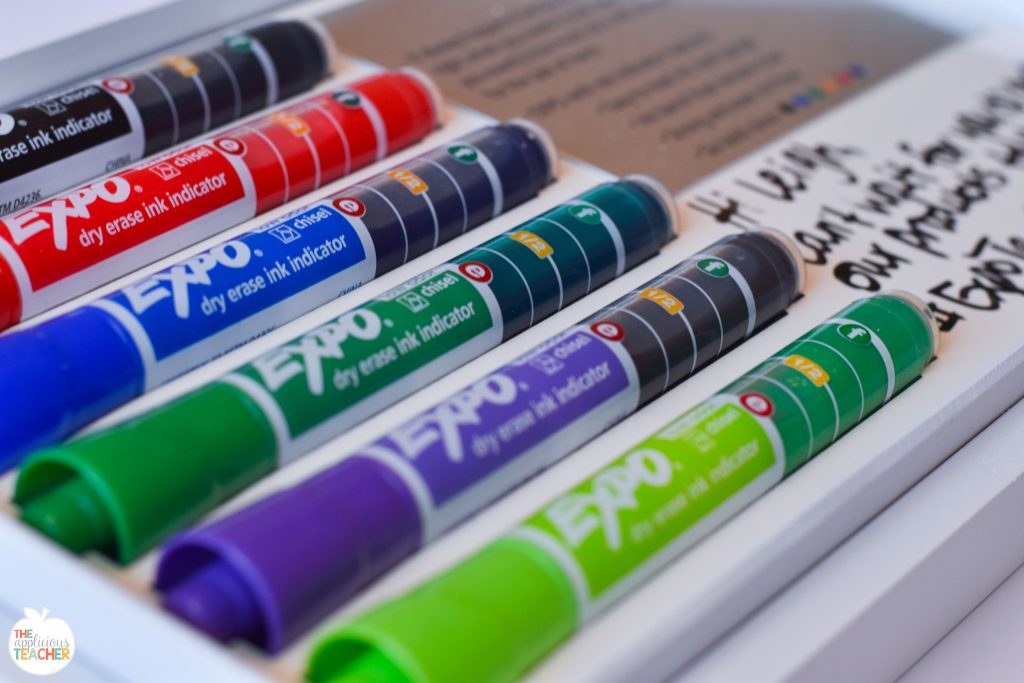 The EXPO Dry Erase Marker with Ink Indicator!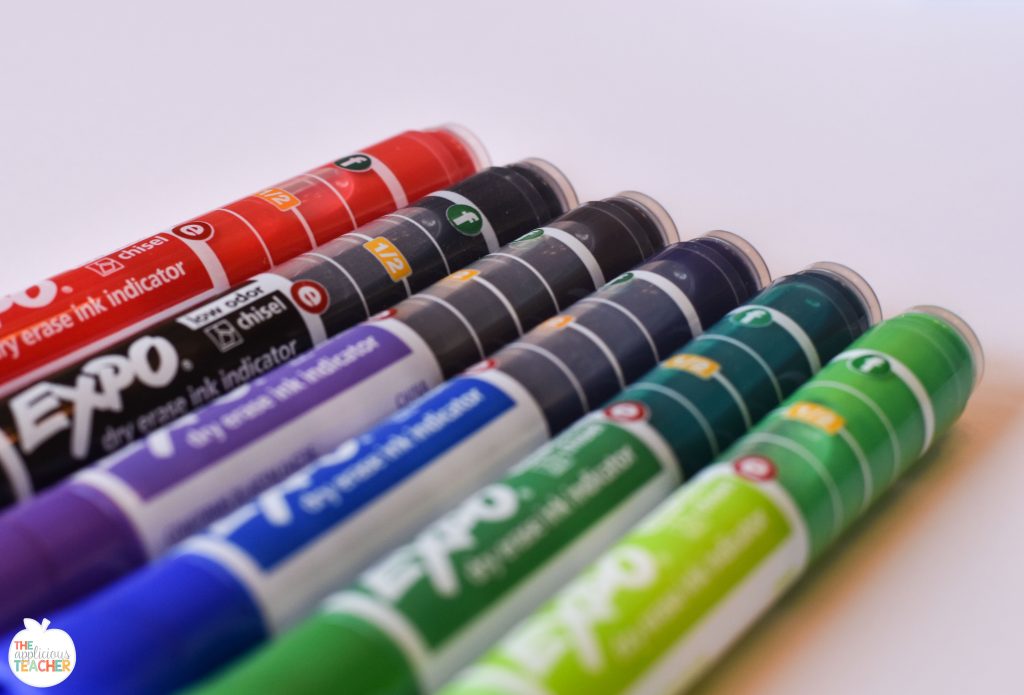 Let me repeat that last part again… with Ink Indicator! Yeah… that's right… you can actually SEE how much ink is left in your marker, folks! GENIUS! Seriously- how many times have you grabbed a marker to write something up on the board and it's EMPTY? My story usually continues with me testing several markers before I find a working one… But this baby changes all that!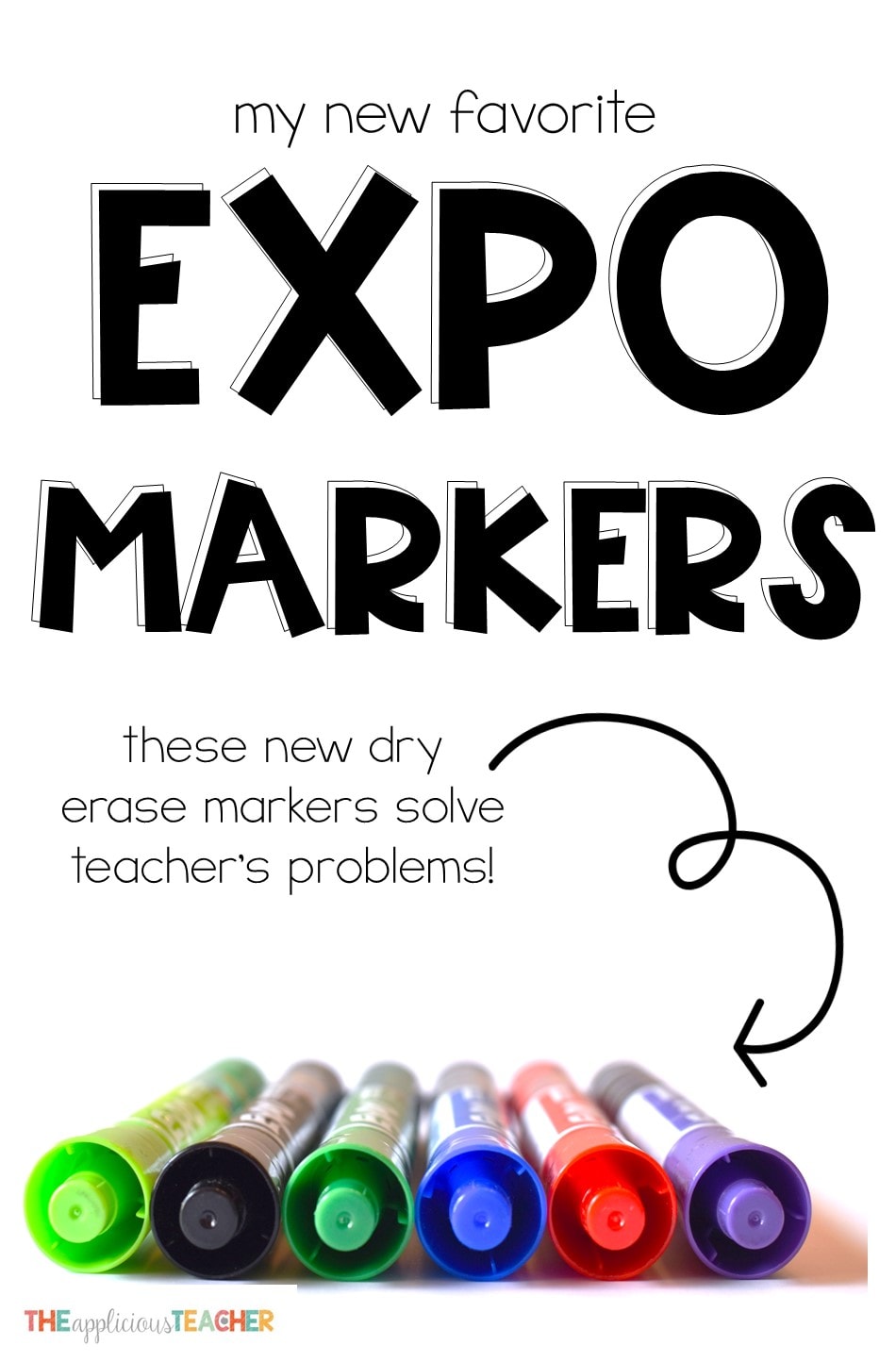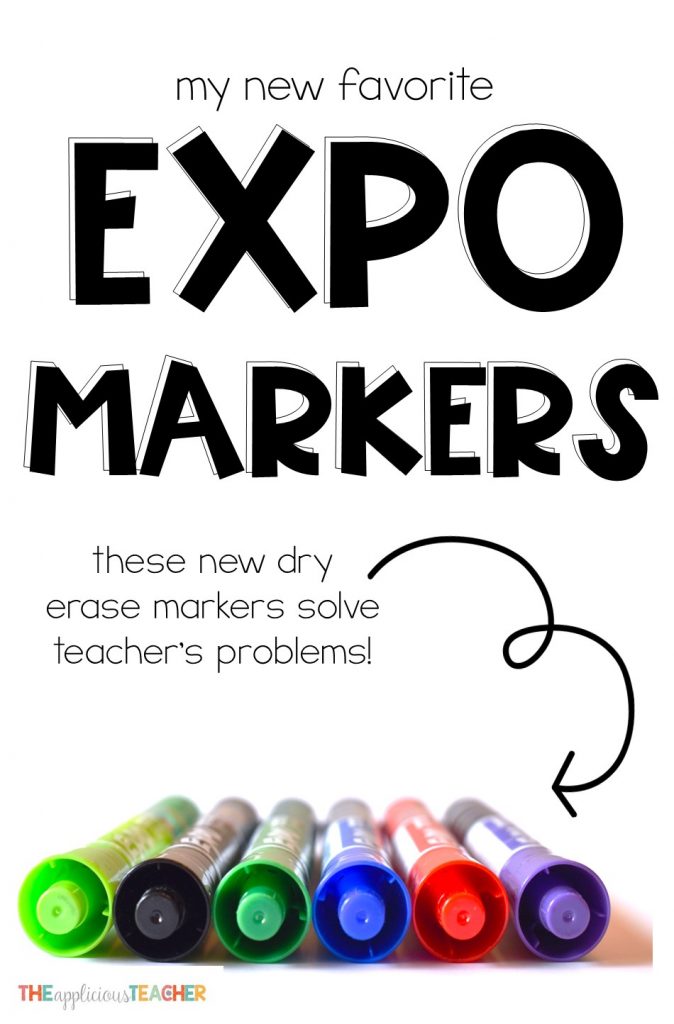 EXPO Dry Erase With Ink Indicator
A few weeks ago, EXPO sent me two boxes of these beauties to try out and since then, I've used nothing ELSE!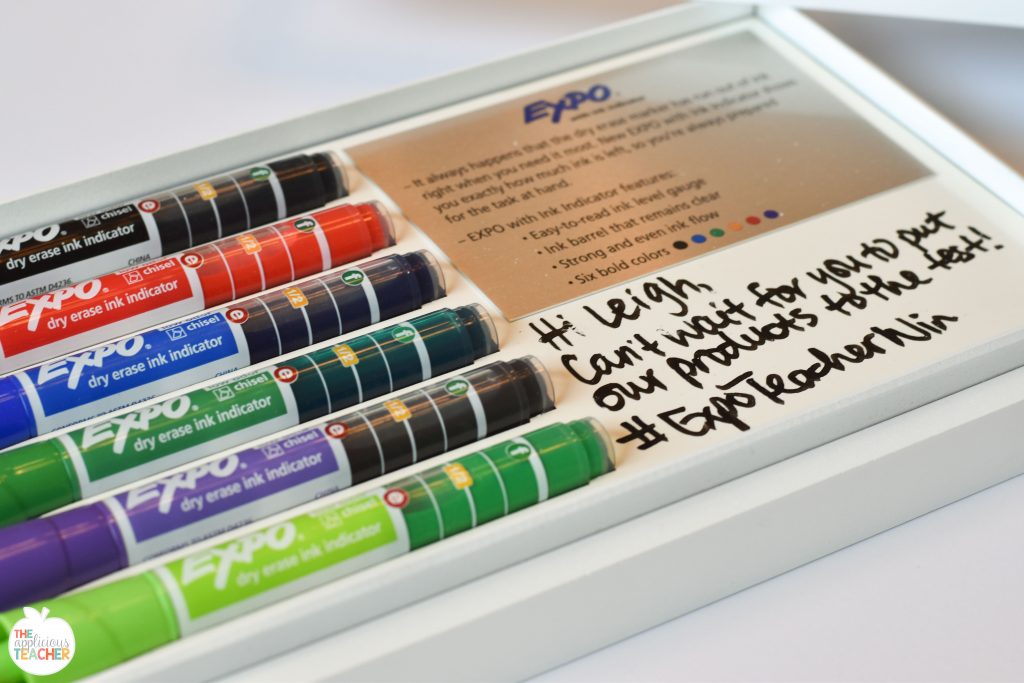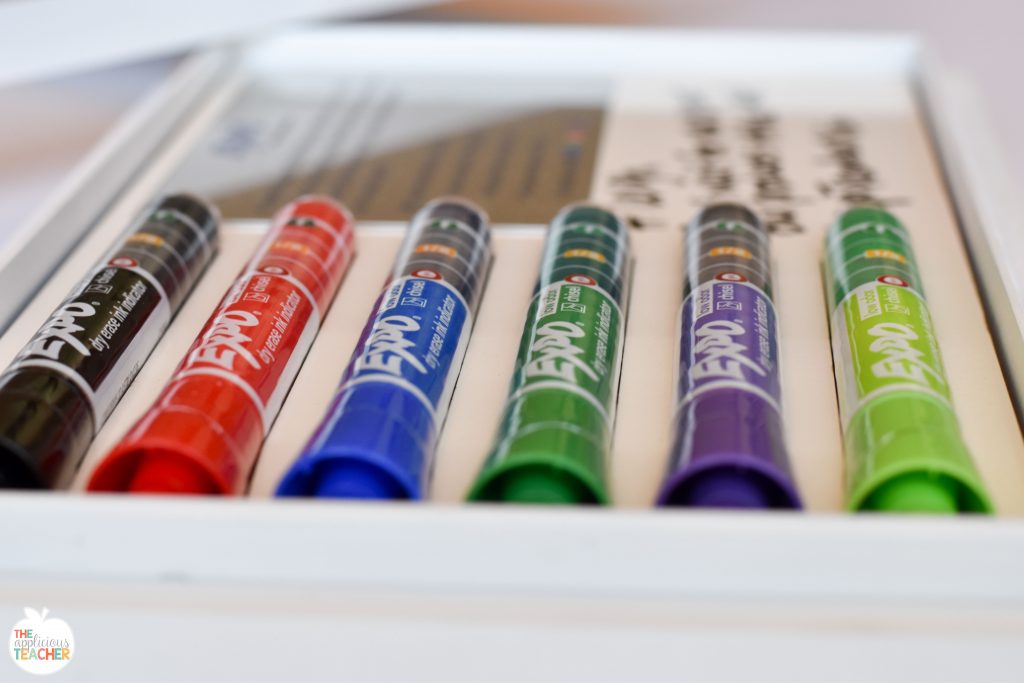 I mean, I already loved EXPO brand dry erase markers. They have a long shelf life, full color, and erase like a teacher's dream. Now that I can see ink level it's just icing on the cake!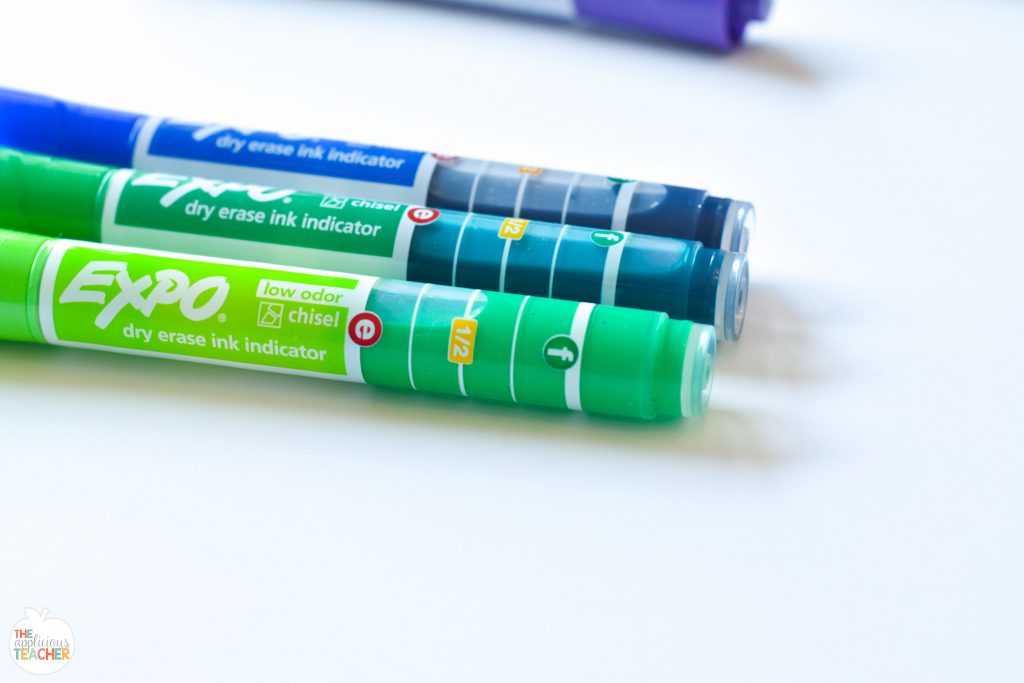 So let's talk about that ink indicator… see it right there? It's right there at the top! If the marker is full, the ink is above the "F" line. As you use the marker, the ink will move down the shaft. Eventually, once you've run out of ink, you'll hit "E" for empty. Or so I assume! I've been testing these babies for a few weeks and I have yet to really make a dent in the available ink! #expoteacherwin
This means your new favorite markers will turn any #TeacherFail into an #EXPOTeacherWin! That clear ink barrel makes is super easy to keep an eye on that ink level. Now, you'll never run out of ink in the middle of a lesson again.
Classic Chisel Tip
Now, EXPO may have added some fun features to their new marker, but I PROMISE the thing you love most about EXPO Dry Erase markers is still there! Like that fat juicy chisel tip!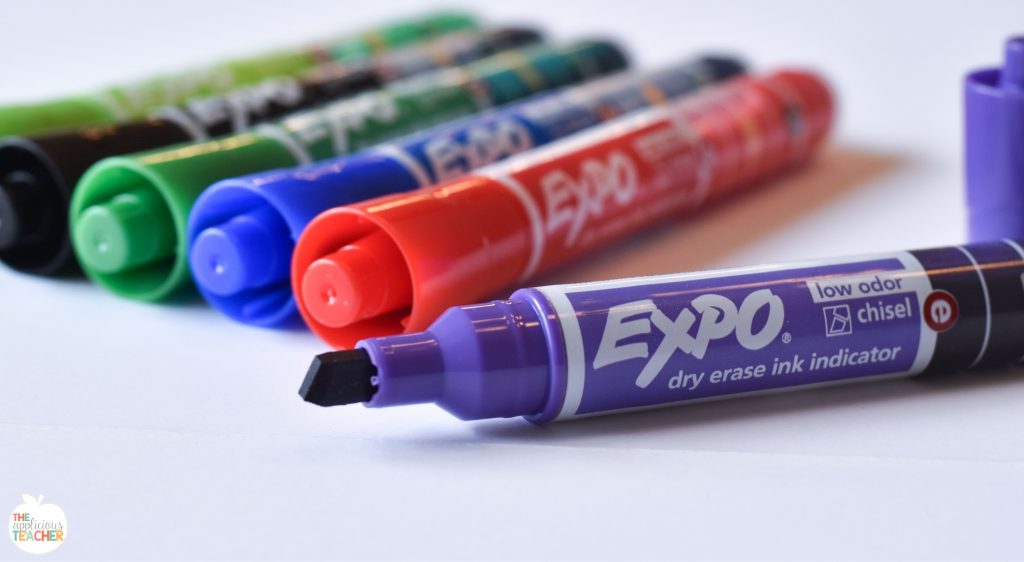 One of my favorite parts of EXPO dry erase markers has always been that chisel tip. It's just so versatile! You can make broad lines, medium lines, or turn it on its tip and make super fine lines. Any way you write, expect to see the same quality you expect from EXPO. They also kept them low-odor, so no strong smells to worry about.
Bold Colors
So let's talk about variety! One of best things about EXPO Dry Erase markers is a number of colors available. They had my teacher heart forever when they introduced their neons pack! Their new Ink Indicator markers come in six bold and bright colors.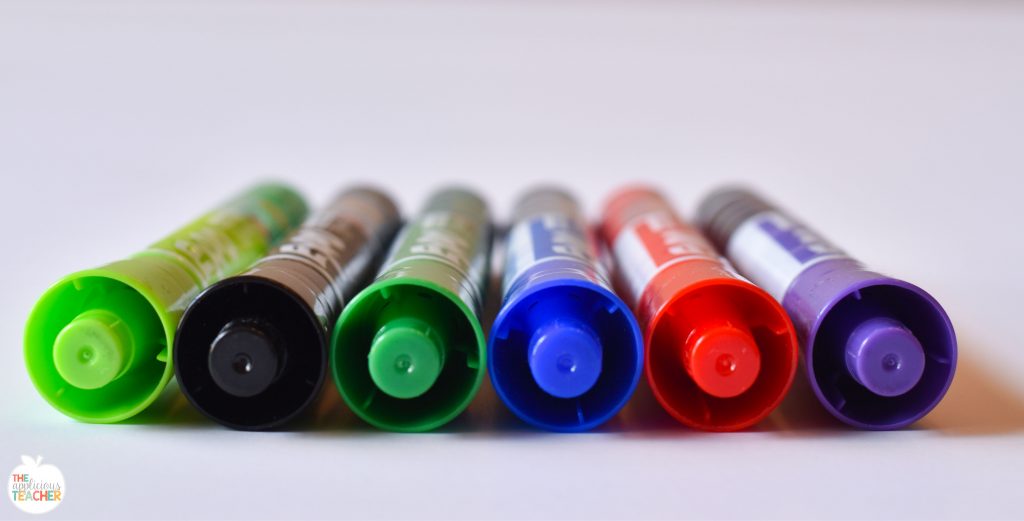 Lime, black, green, blue, red, and my personal fave: purple. This makes these markers highly-visible so even your students in the back can see what you're writing on the board. Now, it's super easy to use different colors to organize notes I'm writing on the whiteboard! I'm just hoping they add to the palette! Pink and turquoise anyone? #prettyplease
Test Time
I've been putting these babies to the test all week. They've been coveted by every student in every class I've been in this past week. I know they write well on a standard white board, but I wanted to see how they did on other surfaces I know teachers write.
First, I tried my new lime EXPO Ink Indicator marker with one of small group whiteboards. The boards are not the best quality and so many times, dry erase markers leave a residue.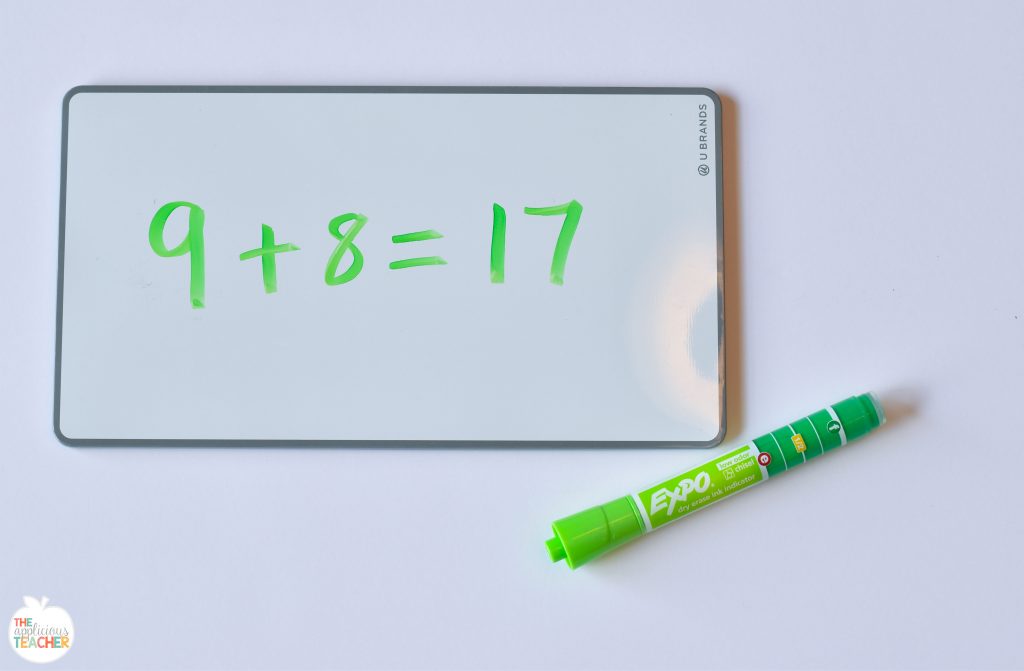 Not these guys! They wiped off easily with tissue!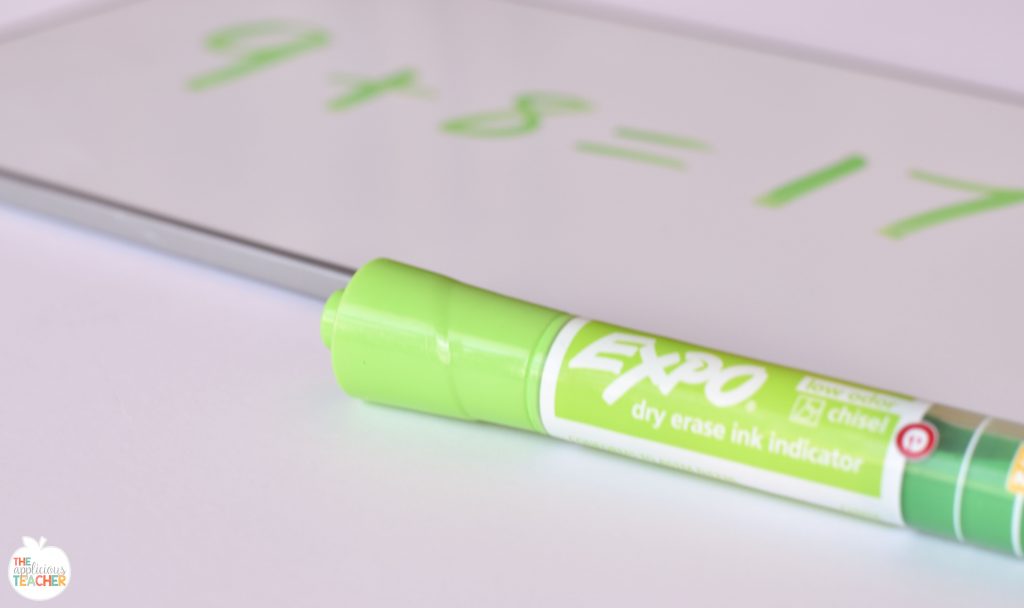 I also tried out a plastic plate. In a pinch, plastic plates make super cheap wipe off writing spaces. But, many times, darker colors leave streaks and residue.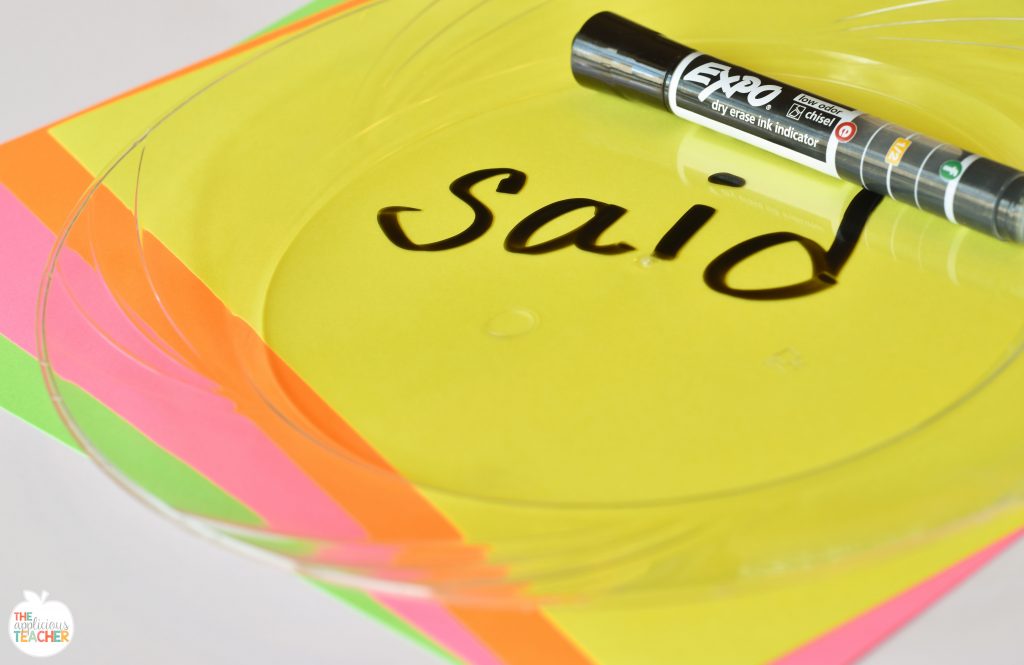 I was impressed again by how smooth the marker wrote on the clear plastic plate. It wiped away with a tissue like no one's business! Primary teachers are cheering!
Snag Some for Yourself
Are you ready to grab some of these markers for yourself? EXPO Dry Erase Markers with Ink Indicator are currently available nationwide. You can find them at Walmart, Target, Staples, Office Depot and Amazon.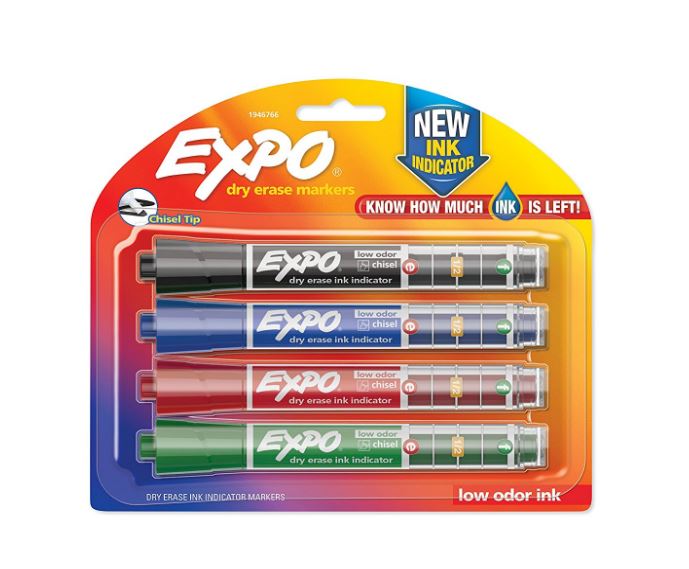 My favorite place to snag these markers is on Amazon! (affiliate link) You can snag a four pack here! Or, if you're looking to get a few more to share with your class they have a 12 count box as well. NOTE: I noticed the red ones are slightly cheaper than the others! (But I don't know for how long!)
Have you used these markers in your own classroom yet? Let me know your thoughts down below! You can learn more about EXPO Dry Erase Markers with Ink Indicator at ExpoMarkers.com. They have ideas and lesson plans galore!
Sign up to snag these!
Receive all these classroom management tools right to your inbox!