I've always subscribed to the teaching philosophy that if you want kids to learn (AND stay engaged) you have to make learning fun! What better way to achieve this then through games and personal challenges? One of my favorite places to apply this teaching method is in the often monotonous prone building of sight word fluency or word automaticity. It is so important that students develop a quick response to sight words, which is why I wanted to share a few little tricks I use in my room for practicing and building word automaticity in *seriously* easy and FAST ways!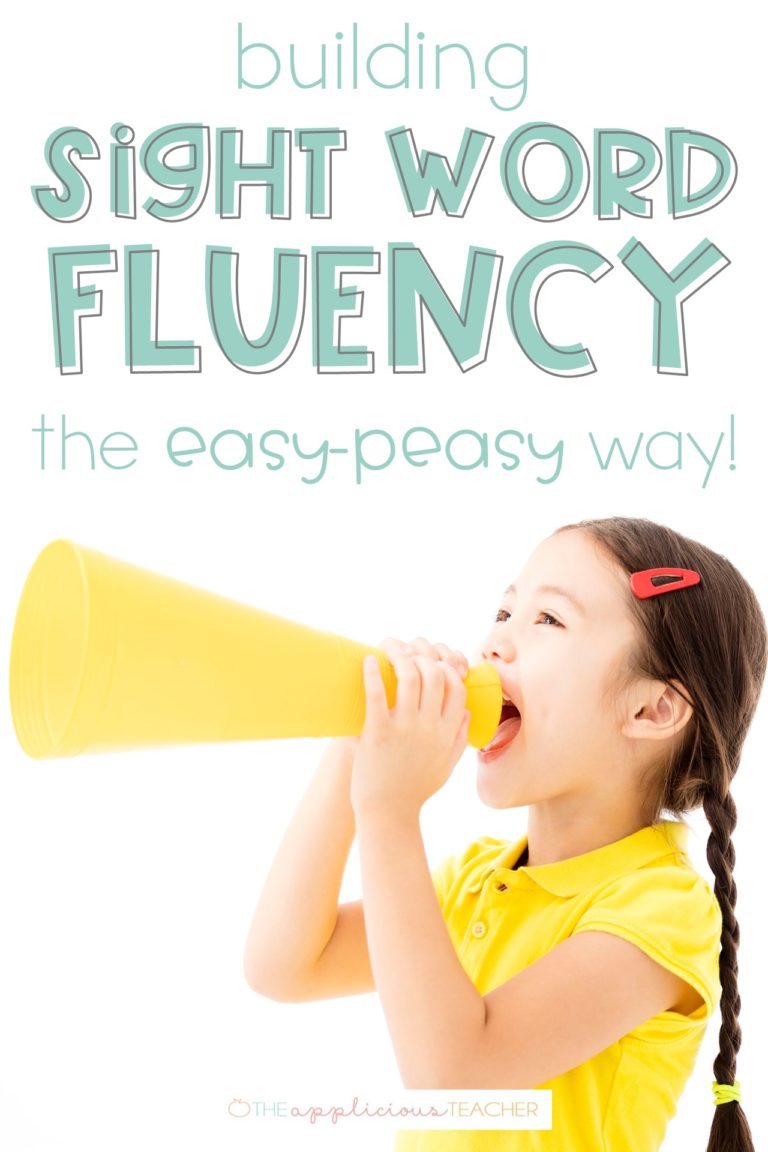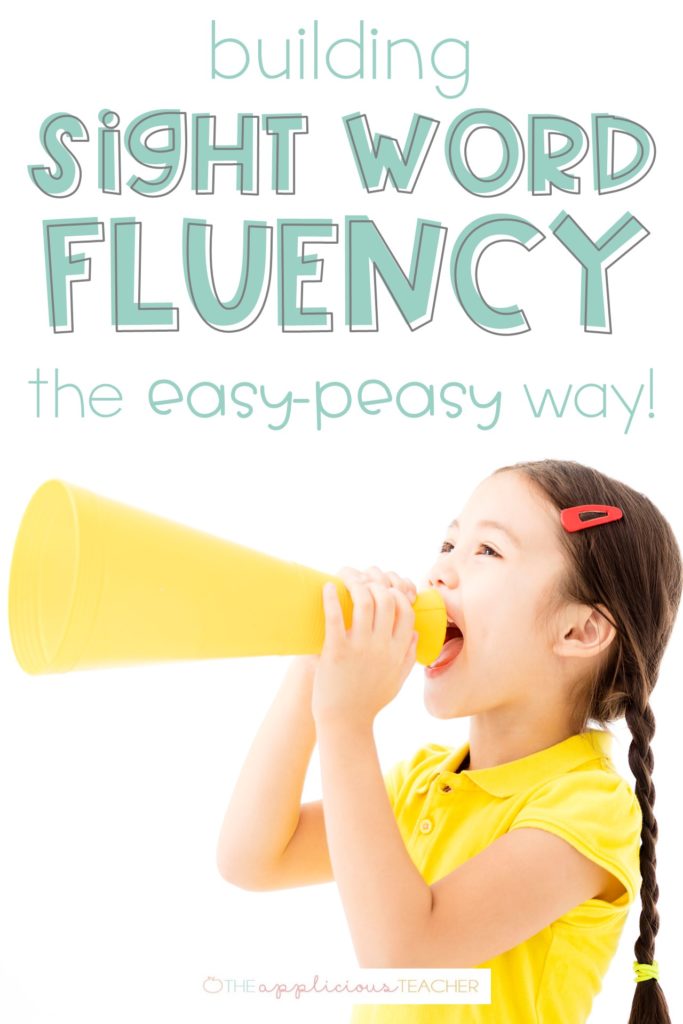 First Up…
Get Organized for Sight Word Practice
Want to make your life easier when it comes to sight words?
Organize them! I am a huge fan of the gallon bag storage system and that's what you see here…
Individual units of words are stored in small sandwich size baggies. I label each baggie with a permanent marker. Then, all the units or lists get put into larger gallon sized plastic bags and I label those. The whole kit and caboodle (and any other flash cards) go in this fabric box on the back of my counter.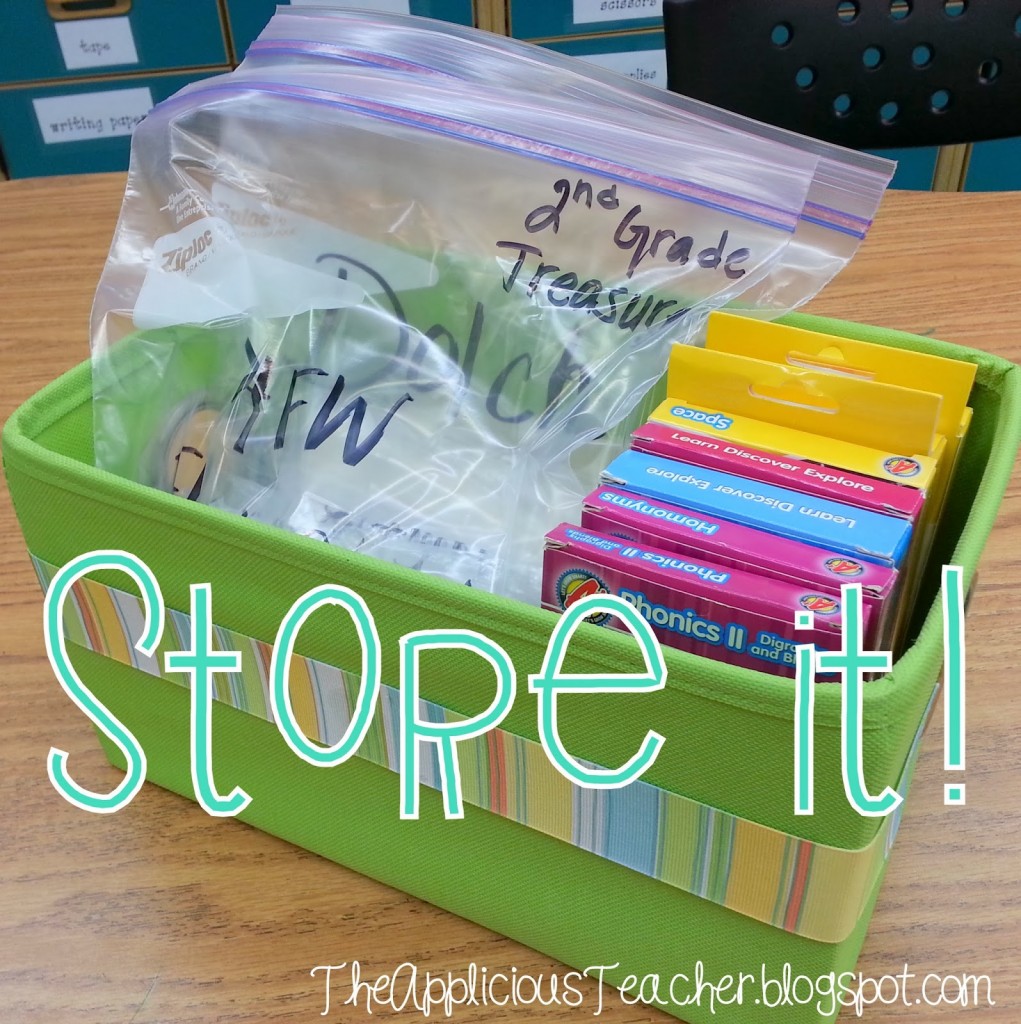 This allows me to easily grab the sight word list we are working on.
PS- as you can see my sight word cards are not fancy-pancy in any fashion. I whipped them up about 6 years ago and they are still going strong!
Let's Play: Building Sight Word Fluency Through Games
Now that you are organized, let's move to having fun while building sight word fluency. Playing games with the words always keep my kiddos engaged and learning. Here are a few of our faves! All of these games take 10 minutes or less!
Whole Group Games for Sight Word Practice that Are Perfect for the classroom!
Verses: Sight Word Style
This game works well in a whole group setting. To play, split your class into two equal groups (my kiddos like to play boys vs. girls). Line the groups up into two lines. Hold one card out for the first person in each group to read. The first person to read the card wins the card for their team. Once all cards are taken, the group with the most cards wins! I like to play this game on level zero (Silence!) except the people at the front of the line, so I can hear who really says the word first and correctly. As a reward for "winning" the most cards, the prevailing group gets to pick a cheer (Kagan) to do for the other group.
Quiz, Quiz, Trade
We love our Kagan Structures in the Applicious classroom and practicing our sight words works well with this structure. To play, pass out sight word cards to each student. Have students find a spot somewhere in the classroom. When you say begin, students walk around classroom with their hand raised. When the walk by someone they haven't worked with before, they clap hands to confirm they are partners. Then, students quiz each other on their sight word cards. If a student struggles, the other child coaches the student through the word. Then they thank each other for working together, trade cards, and continue to walk around the classroom with their hand raised until they partner with someone new. I like to give about 10 minutes (TOPS!) for this structure.
Popcorn!
This fun little game works well as a review of the sight words right after playing a game like, "Quiz, Quiz, Trade". After student have completed the "Quiz, Quiz, Trade" structure, collect up the cards and have students kneel down on carpet. Hold up the sight word cards one at a time. Students who had the card during the game, bounce up and say the sight word. This is great for your wigglers!
Sight Word Practice Games for Small Groups
Read it Fast!
This activity works well in a small group setting. To play, lay out the sight word cards into sentence style lines. Have the students practice reading the card sentences fast! Can they read even faster?! At the end, the kiddos love to show off how quickly they can read the words to the group!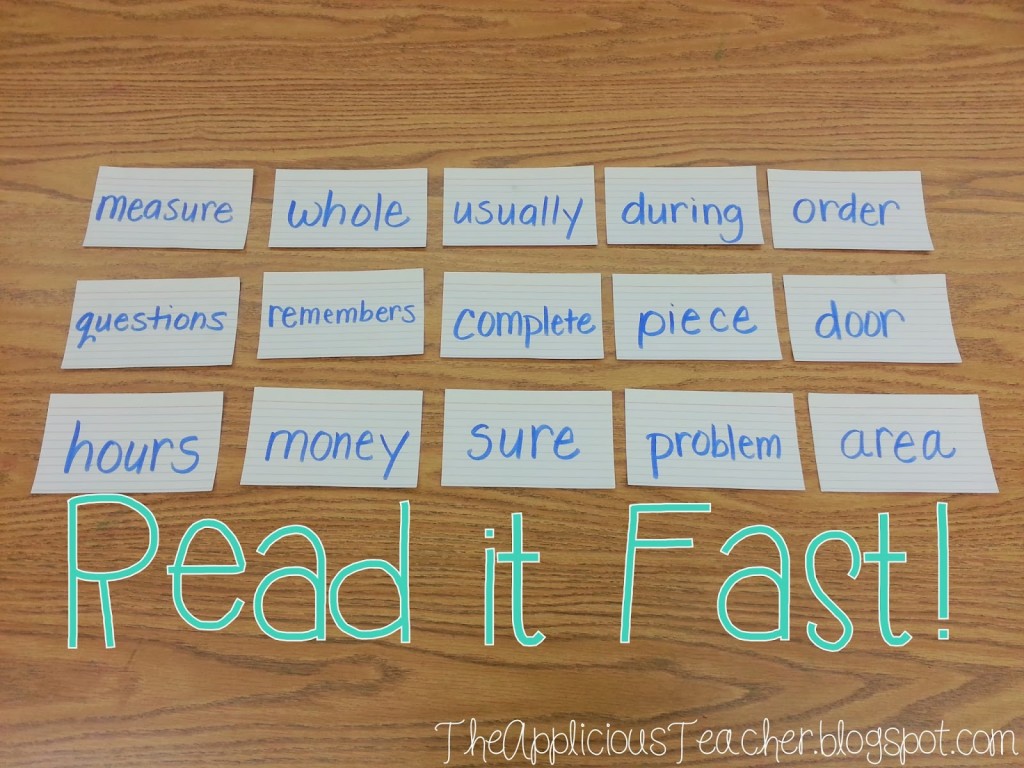 Slap it!
Here's another good small group game. After reviewing the sight words, lay the cards randomly on the table. When you say a sight words, students "slap" the word. The person who slaps the word first wins the card. Play until all the cards are "slapped". Then, have students read their stack of words to the group. Student with the most words wins!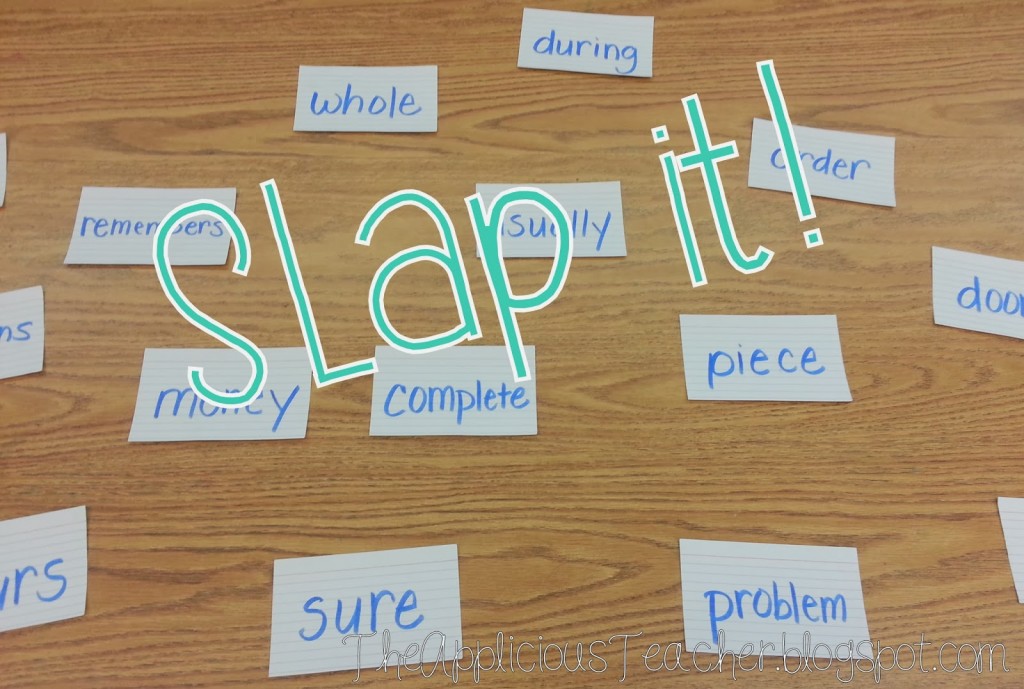 Sight Word Memory
For this game, you'll need to make a second copy of cards. To play, lay the cards face down on the table in rows and columns. Students take turns turning over cards to make a match. The person with the most matches win! I love playing this game at the end of small group time!
Read more about small group time in my 2nd grade classroom here!
Individual Sight Word Practice Game
All By Myself
Need a student to review sight words while you work on something else? Use this little activity to put your students in charge of their sight words!
Give the student a small stack of sight words. Have the student read the words on the cards to themselves. As they read, have students sort the cards into an "I know" pile and an "I wasn't sure" pile. Once the student has completed that part of the activity. Quickly go through the "I know" pile and spot check the student's accuracy. I like to make a big deal of how many of the words they already know! Then go through their, "I wasn't sure" pile with them. Read each card and have the student point and read the word back to you. Then have the student repeat the sorting process with their "I wasn't sure" pile. Continue this routine until all cards are in the "I know" pile!
These are just a *few* ways you can have your students practice their sight words in a seriously easy-peasy fashion! In my district, we use a sight word list that came with our reading series, but the two most commonly used lists are Dolch and Fry.
Practicing Sight Words with Technology:
Have technology in your classroom? Check out these two sight word apps!
This app has all the Dolch sight words as flash cards so your students can practice right on their tablets!
Use this app to have students practice their Fry words.
Whew! Now go build that sight word fluency! I'll be back later this week to share what we've been up to for the past few weeks!
Sign up to snag these!
Receive all these classroom management tools right to your inbox!