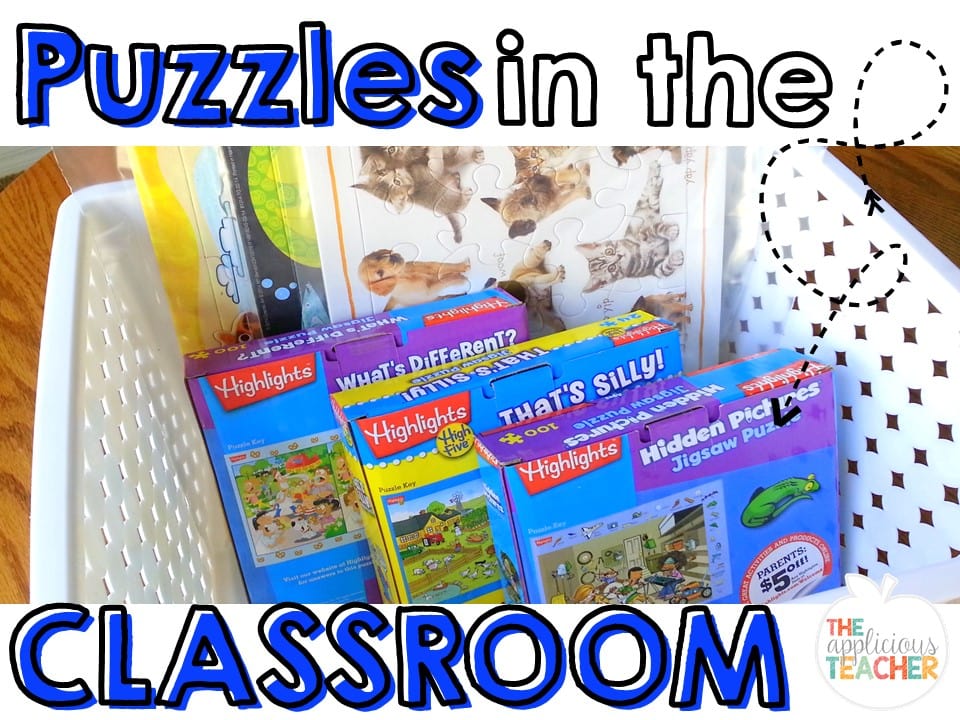 So the other day I was raiding the Target One Spot and I found all these fabulous puzzles for only a dollar each! Seriously guys! Puzzles for a $1! Yes please!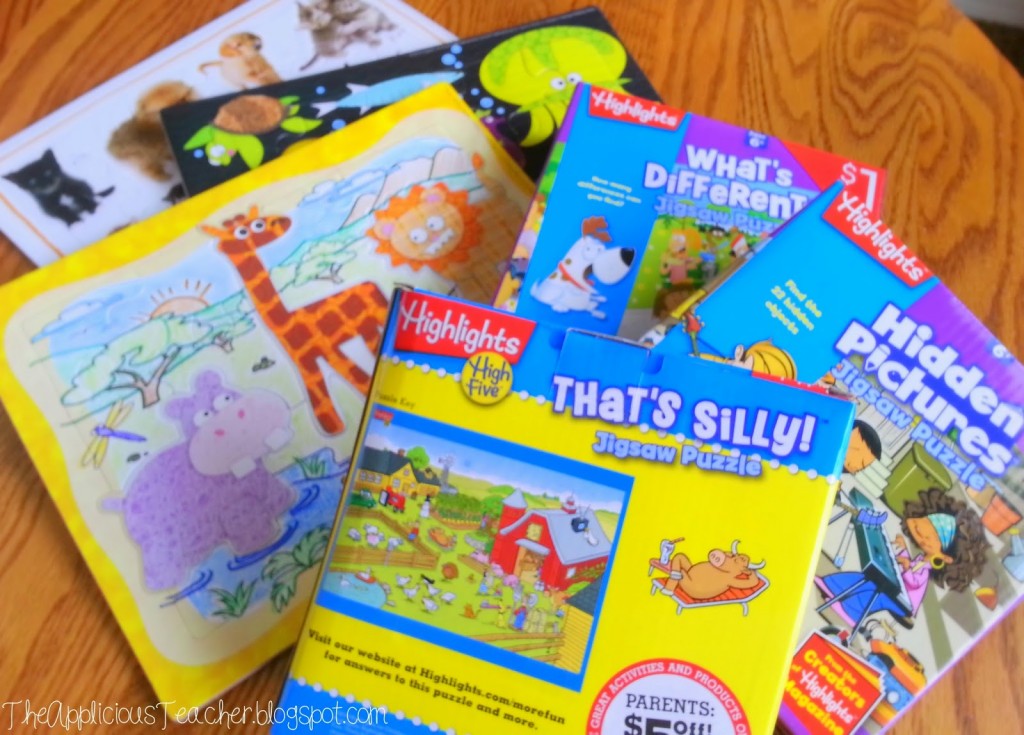 Immediately, my brain flooded with ideas as to what I could do with all these cute puzzles in my classroom!
So I took them home and got to work…
Now, I know puzzles in the classroom are not a new thing. I already have a few that the kiddos pull out during inside recess. But for some reason, I've never thought to use puzzles in an educational way before. I'm sure every Kindergarten teacher reading this post is screaming, "DUH!"
Now, one search from
Pinterest
shows like a million different ways to use puzzles, but my brain immediately went to an easy grab and go center station.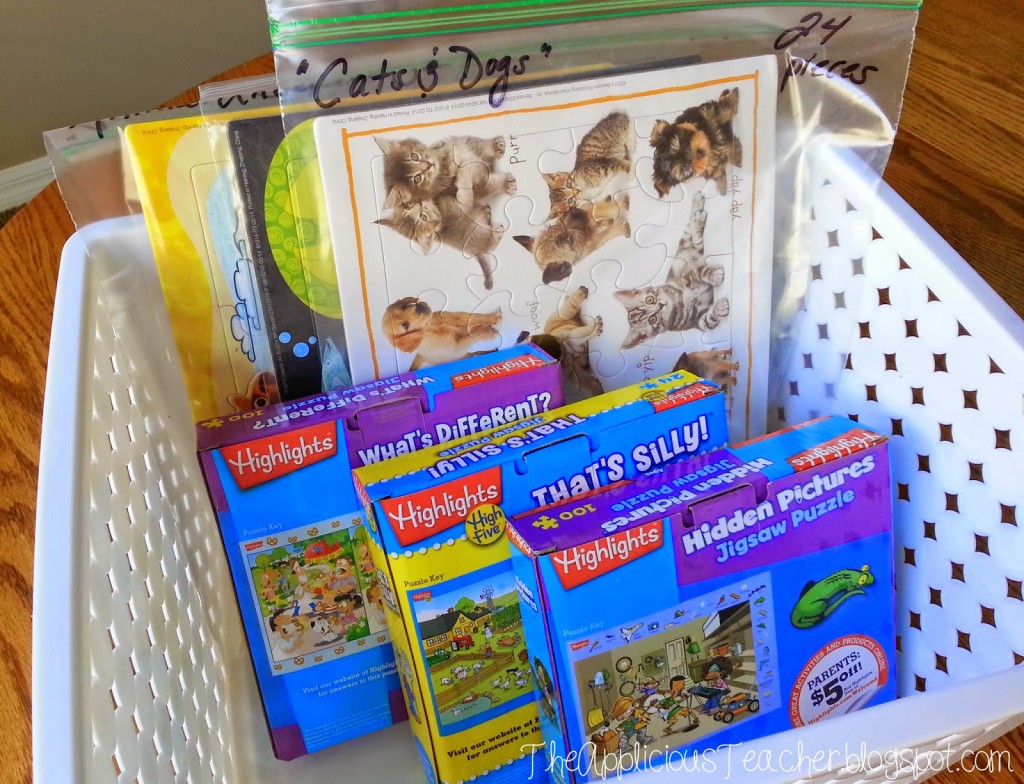 Here's a peek at what's inside my puzzle basket and how you can make your own!
First, I turned one of the flat puzzles into sight word puzzle like Melissa from over at
Chasing Cherrios
.
They're soooo easy to make! Just trace the puzzle pieces onto the base board.
I lucked out… the Target ones already had indents!
Then label each puzzle piece, and it's matching place on the board, with a sight word.
To complete the activity students match the sight word on the puzzle piece with the word on the board. When they're done they get a super cute picture to look at! BOOM! (For other sight word games, check out this post!)
For the other two puzzles I did one for contractions…
and one for antonyms…
I am already scoping out different Targets for more puzzles so I can make a synonyms puzzle too!
Now, to keep those puzzles organized, I put each flat puzzle in it's own gallon size bag.
I labeled the bag and the puzzle with a title, number of pieces, and the target skill of the puzzle. This will help with clean up: students make sure the puzzle goes back in the right bag with the right number of pieces.
For an extension with these puzzles, I made these quick writing extension sheets.
You can grab copies of these here for FREE! I'll keep a few copies of these sheets in the gallon size bags so students can just grab them as they work on the puzzle.
In addition to the flat puzzles, I also bought 3 boxed puzzles.
Now, I loved the premise of these puzzles and thought these would make perfect puzzle "vocabulators". As students build the puzzle and work to find what's different, hidden, or silly, they could also be:
-writing down the items they find
-sorting the items into categories (ie: people, places, things, verbs)
-write a story based on the puzzle illustration
-compare and contrast the two sides of the puzzle
-explain why certain pictures are "silly"
What a great addition to my center rotation and an awesome writing component! To help guide students as to what activities they could be completing with the boxed puzzles, I made this activities sheet.
This is included in that recording sheet download too!
To keep it a quick and easy to grab center, I piled it all into this white basket I also found in the One Spot for $3!
I used this label to keep the basket earmarked for all the puzzles and attached it with small rings.
Can't wait to use these in the first few weeks of school!
Do you use puzzles? I'd love to hear how you use puzzles in your room!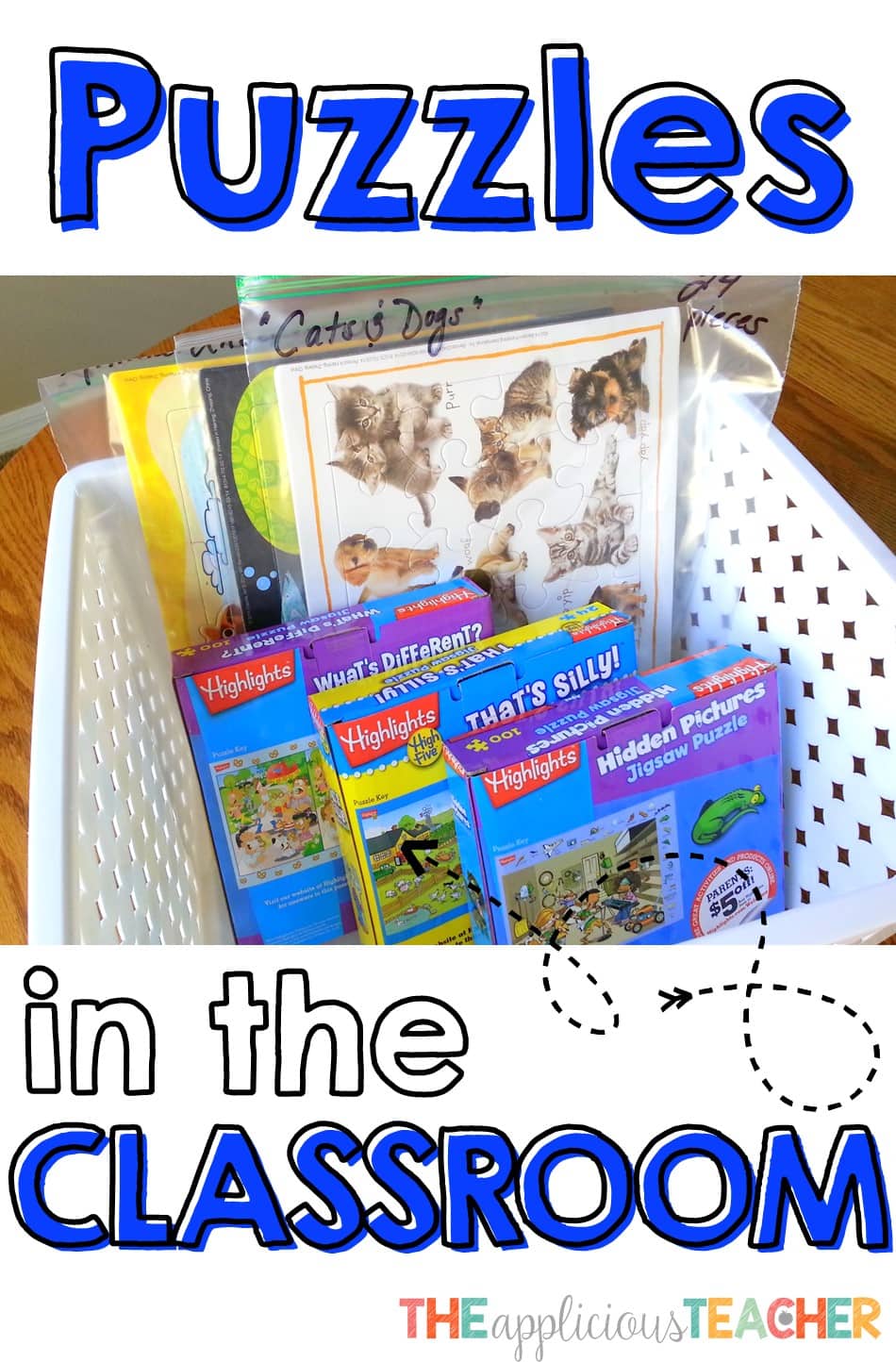 Sign up to snag these!
Receive all these classroom management tools right to your inbox!