Well… Friday was our last day of school!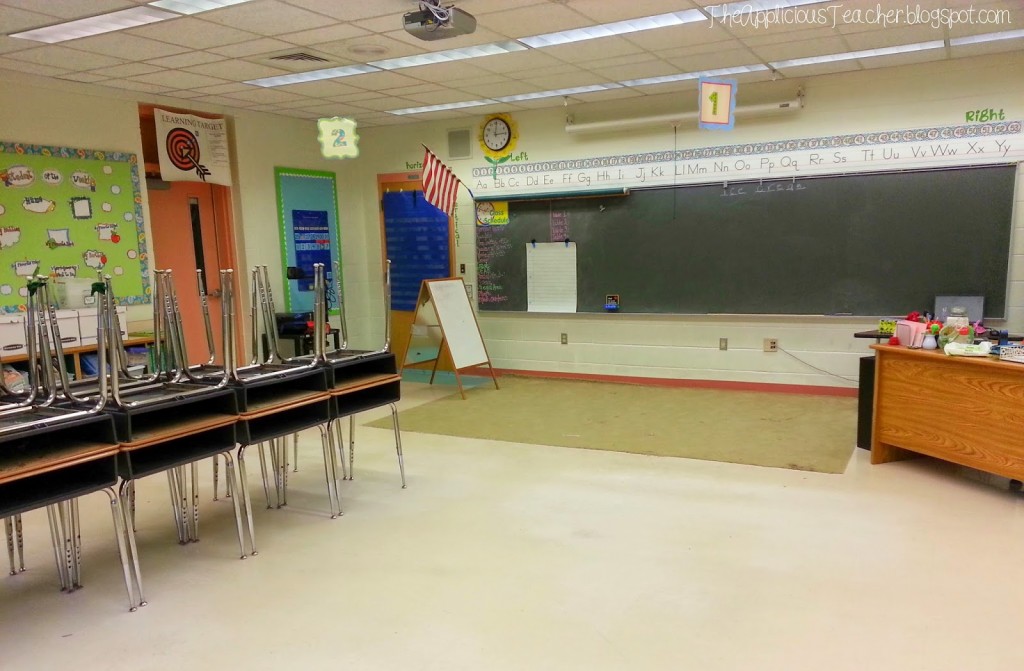 It was exciting and bittersweet all wrapped up into one ball of craziness!
I had a last minute inspiration on
Insta
from the sweet Ashley from
JustReed
, so I spent Wednesday night and Thursday morning all in flurry trying to finish these adorable picture and letters for my kiddos!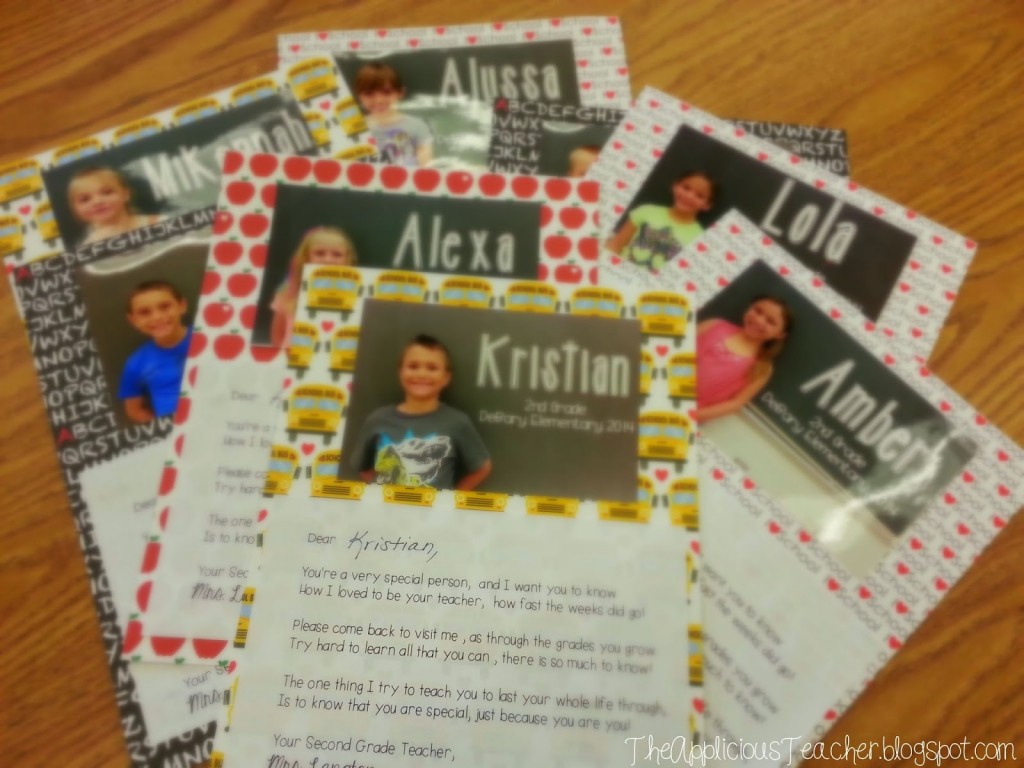 They were so simple to make and my kiddos LOVED them! Here's what I did…
I found these adorable school themed papers at my local craft store.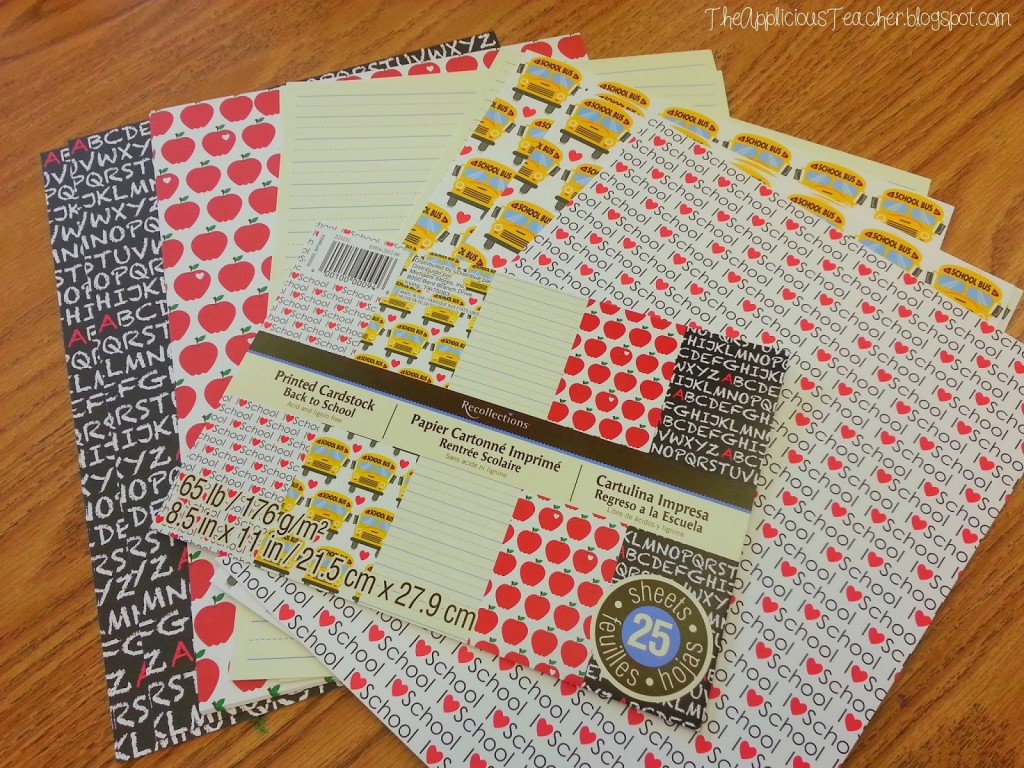 Can any teacher walk by a school themed item and ignore it?! #teacherproblems
Then, at school, I snapped off centered pictures of my kiddos in front of my clean chalkboard. I've seen so many variations of this idea using a brick wall, but I thought my chalkboard was a classic backdrop that would be easy to use.
From there, I uploaded the pics into
Picasa
.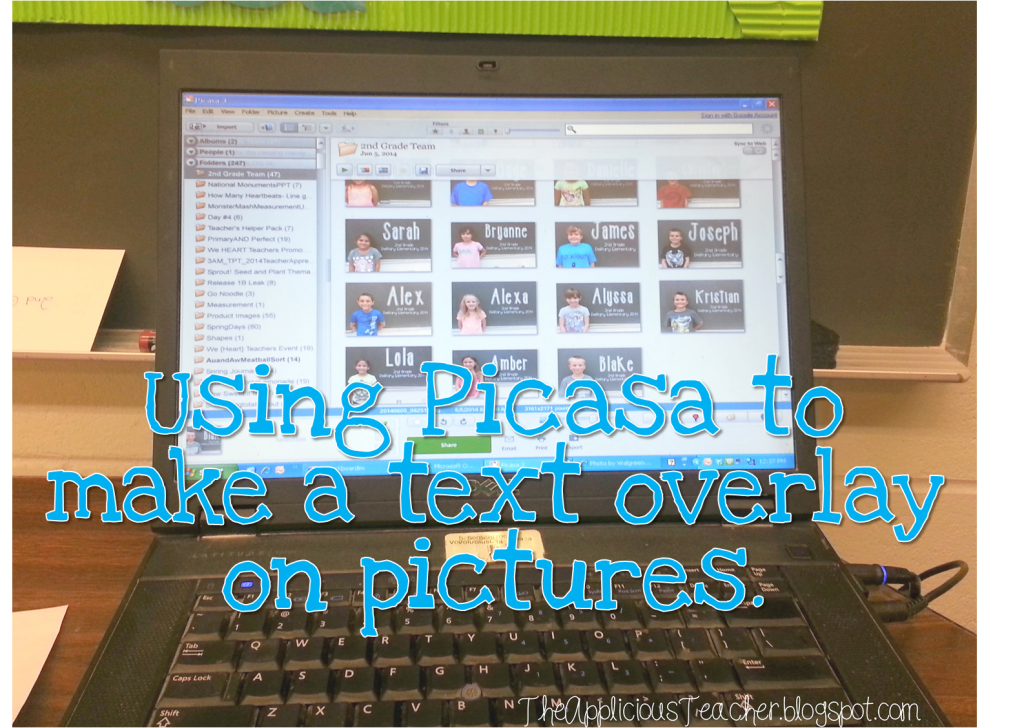 If you're not familiar with this FREE photo editing program, I totally suggest you check it out! I love using as a quick and easy way to edit photos of my family. It also allows you to save pictures on web albums that you can share. Perfect for family members who want constant picture updates of the baby 😉
Once the pics were uploaded into Picasa, I inserted text over the pic.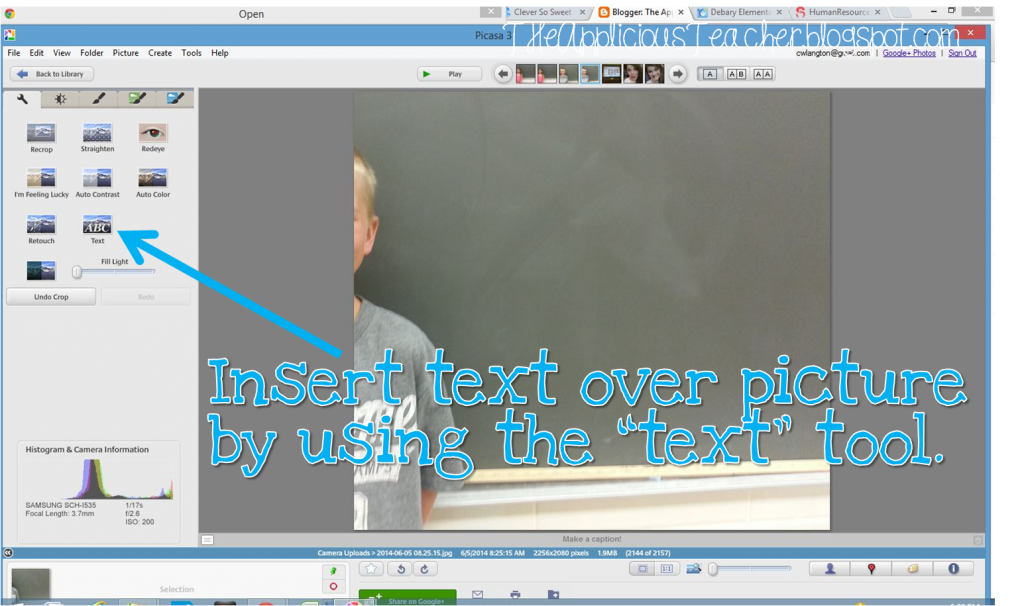 Picasa uses the fonts that are already uploaded on your computer, so they sky is the limit for text choice. I used "Clip on Bangs"- which is a
paid font
from Cara Carroll. I've seen some SUPER cute versions of this using
"Second Chances Sketch"
from KG. Kimberly's font is FREE for personal use.
Once I got the text into place, I adjusted the size by grabbing and pulling the corner of the text box.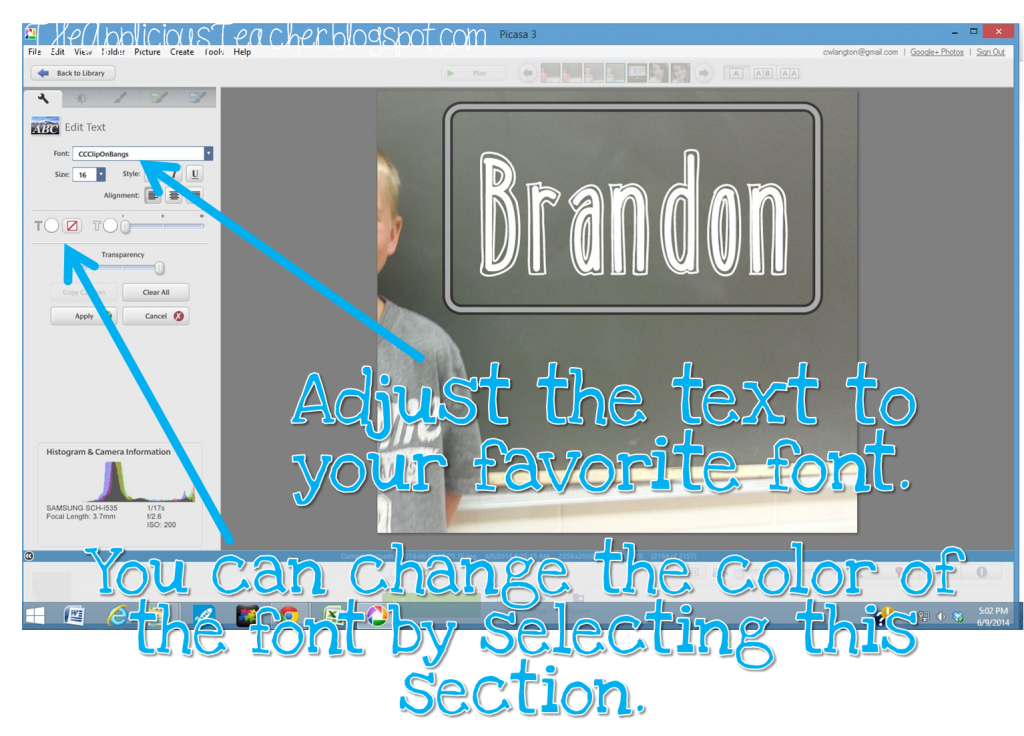 From there, you can also change the color of the font. I chose to keep the font white to give it a "classic" chalkboard feel.
Once you have your name text box in place, you can add a sub text box the same way. For this one, I used "You is Smart" from Cara as well.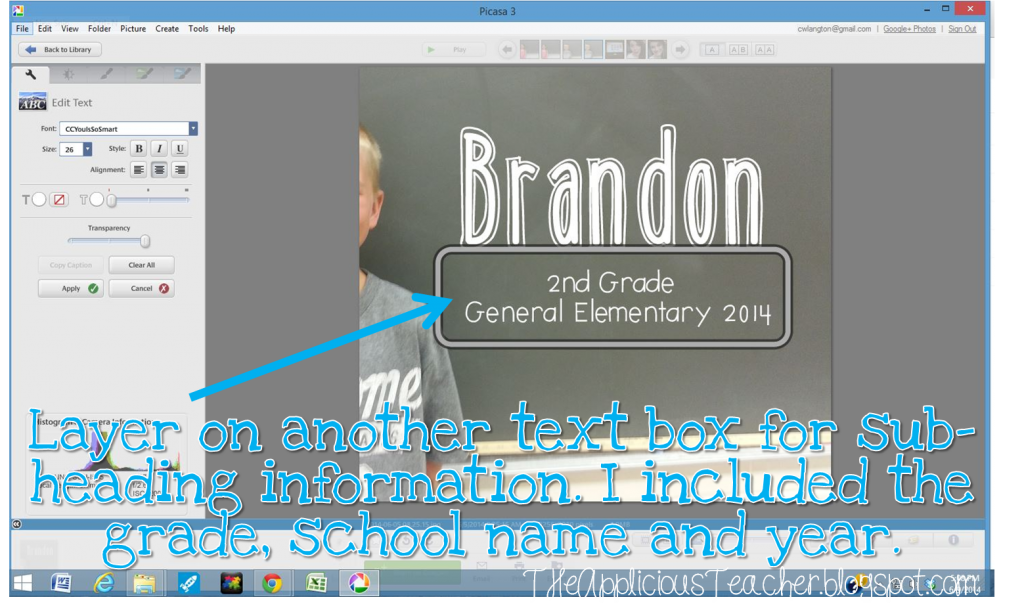 Now you can repeat the process for all your pics! Once all the pics are finished, just save and send them to your favorite photo processing place.
I was able to pick mine up that afternoon. I used the evening to attach the pictures to the school themed scrapbook paper using scrapbook glue. Below the picture, I printed out a copy of this letter and wrote the student's name at the top.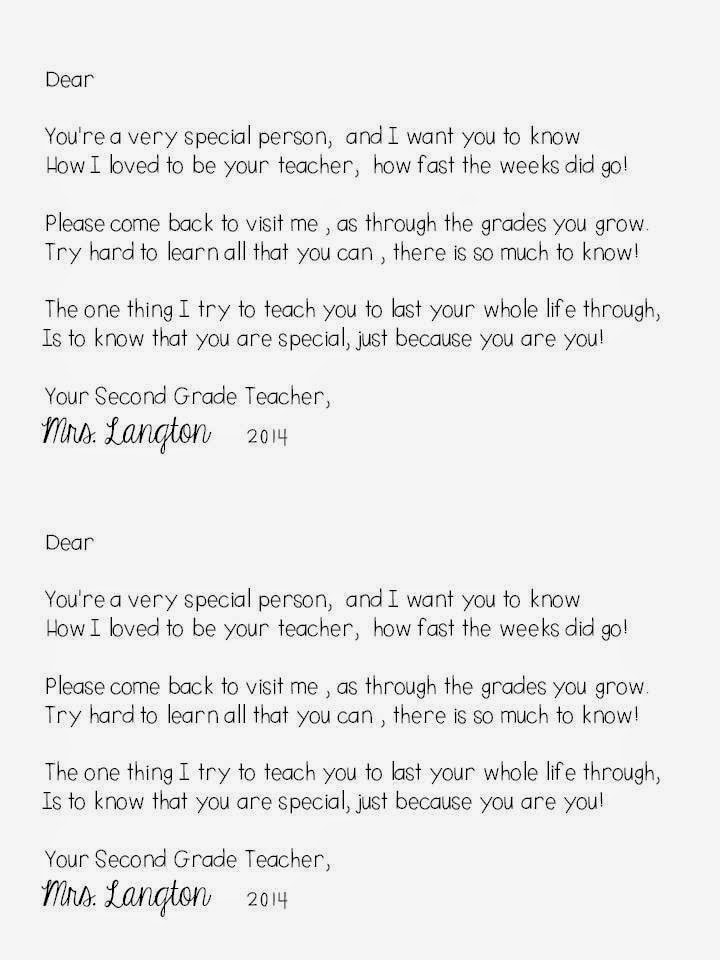 Click
here
or the pic to download this letter for FREE! 🙂 I made it editable so you can add the student names and change your name. I used "You is Smart" again from Cara!
They turned out darling! Hope you grab this idea for this year, or save it for next!
I def needed the weekend to recoup! We still have 2 days of post planning to finish packing and cleaning our rooms. I'll be using that time to clean our storage area and start getting ready for next year. 🙂 I'll be back tomorrow to share ALL about that! PS- There might be a giveaway associated with that too! 😉
Sign up to snag these!
Receive all these classroom management tools right to your inbox!