Have you ever lived your whole life without something, then found it and realized how did you ever even function before this product? That happens to me… like A LOT! Especially with things that make my life easier when it comes to functioning in the classroom. Today, I'm sharing 10 cool gadgets for teachers. And honestly, they're not just cool, the items I'm sharing today make teaching easier! Seriously, after using them, you will wonder… how did I ever live life without it?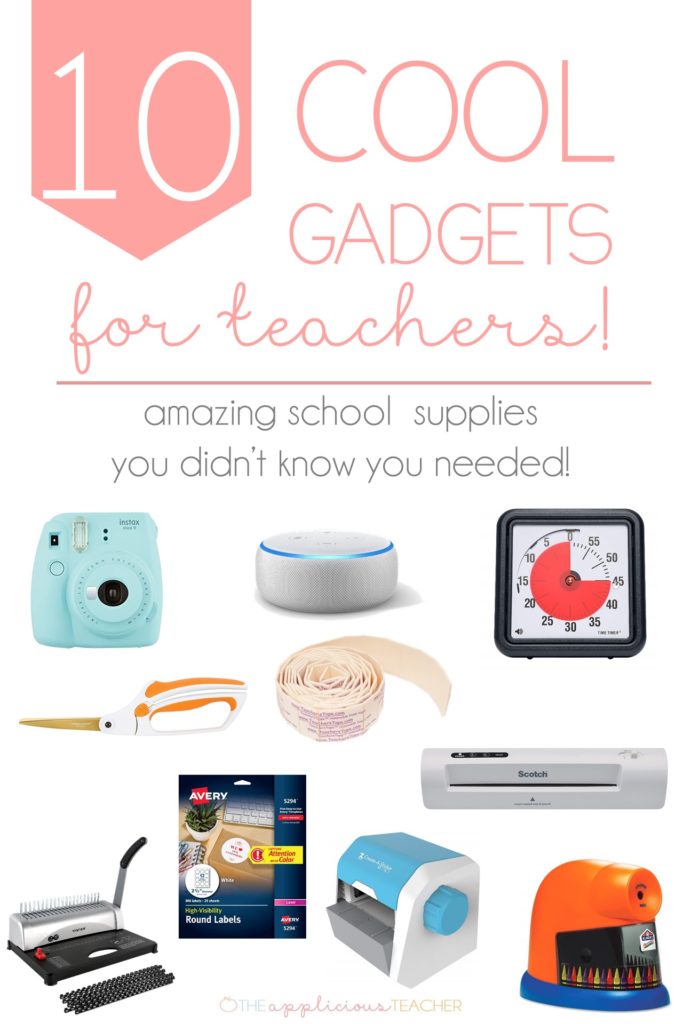 Please note this post contains affiliate links. If you do follow my links, please know that I do make a very-very small commission from your purchase. There is no cost to you, but this extra coinage helps to keep this site running. To learn more about the affiliate networks I am apart of click here.
Cool Teacher Supplies for the Classroom
Ok… I'm going to take you through each of my top ten picks, but I know many of you are short on time, so I am giving you chance to quickly check these babies out by clicking the links below this image.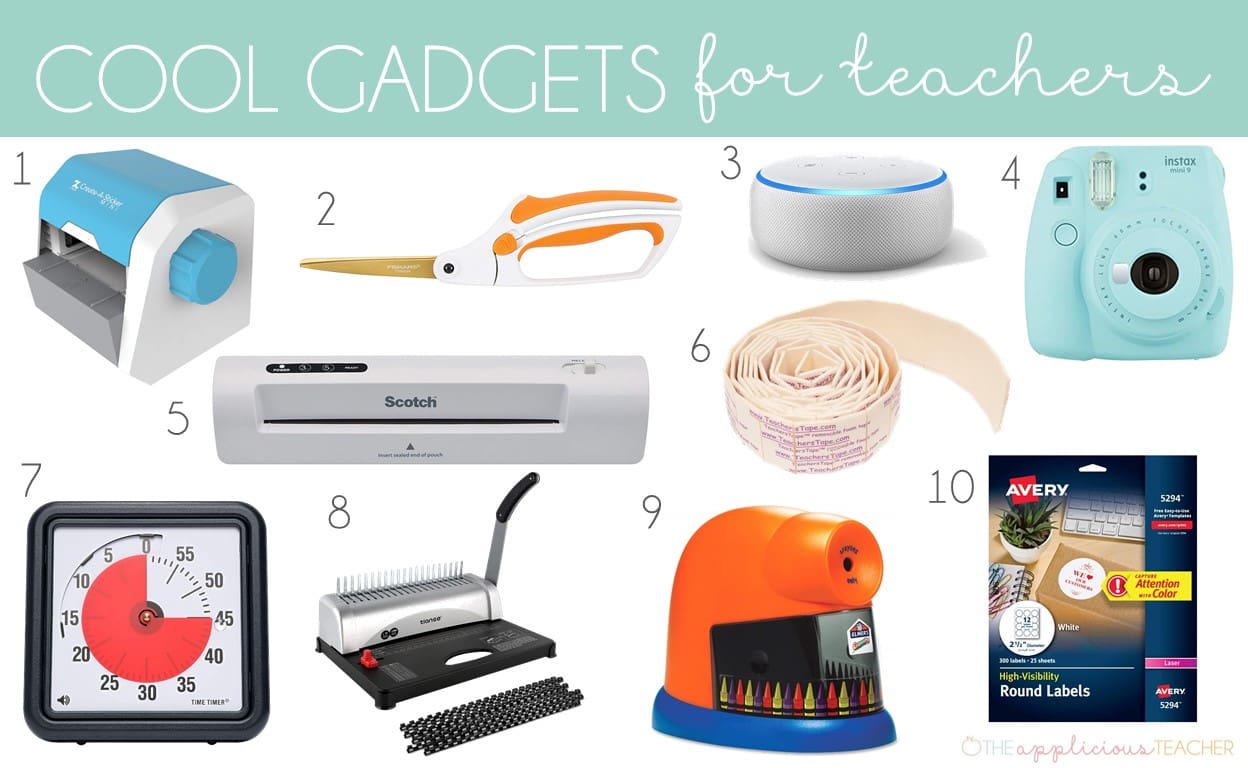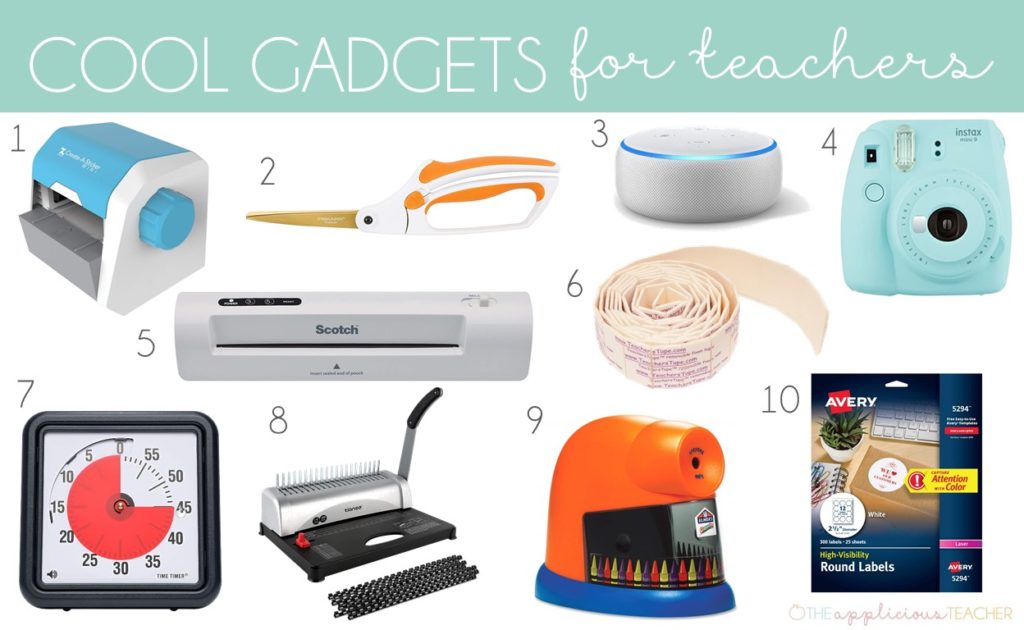 1.Sticker Maker 2. Open Scissors 3. Smart Speaker 4. Quick Print Camera 5. Scotch Laminator 6. Teacher Tape
7. Time Timer 8. Binding Machine 9. Crayon sharpener 10. Circle Labels
If that still seems like too much effort and you want to just check them out all in one swoop, you can also shop my Amazon store here and check out the list titled, "Cool Gadgets for Teachers!"
Looking for school supplies to start your classroom with? You don't need much, but in this post I share my top 20 must haves for starting your classroom.
Cool Teacher Supplies #1 Sticker Maker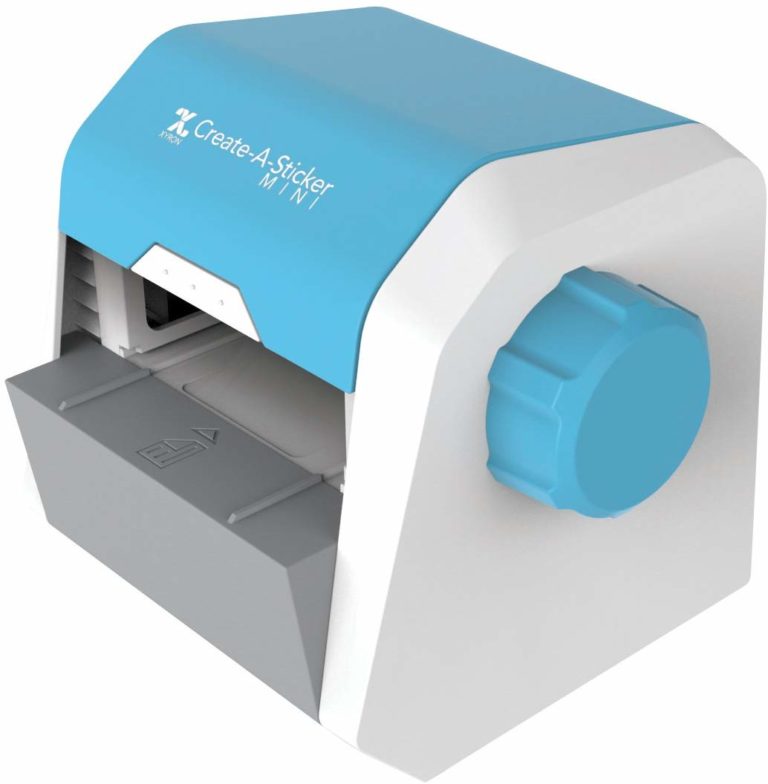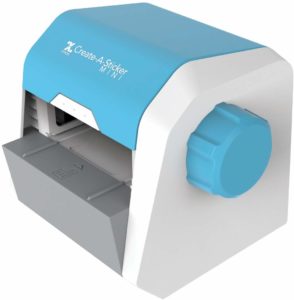 Raise your hand if you love stickers?
🙋‍♀️
I know you raised your hand. Now imagine if you could make custom stickers? Like labels for your small group supplies, notebooks, folders and more! This sticker maker from Xyron is smaller in size and perfect to keep in your classroom. You can have permanent or repositional adhesive. How fun would this be to have the kids make their own stickers? So many ideas!
Shop sticker maker here on Amazon!
Cool Teacher Supplies #2 Open Scissor


Do your hands get tired from cutting the never-ending pile of lamination? How about paper for crafts? Sample projects? Anyway… these easy cut scissors from Friskars are amazing and save your hands when it comes to cutting. They 'spring' back open after pushing them down, meaning less hand strain and more paper cutting for you!
Shop Friskars Easy Action Scissors
Cool Teacher Supplies #3 Smart Speaker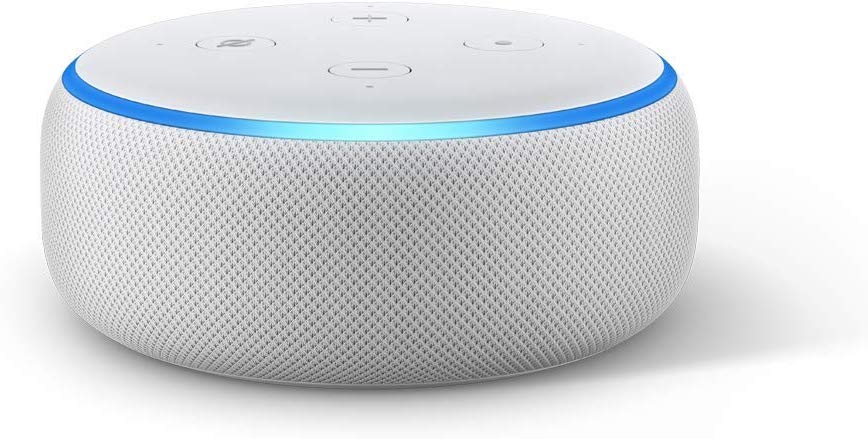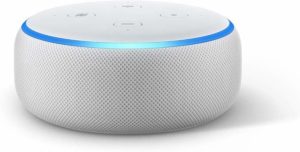 "Hey Alexa! Grade my papers!"
Ok… it might not work on grading papers, but having a smart speaker in your classroom is a smart move. See what I did there? Need a quick timer? How about playing some soothing music after lunch? Help spelling words during writing time? All things Alexa can help you do. Need more convincing? Read more about why this baby is a must in any classroom right here!
Cool Teacher Supplies #4 Instant Camera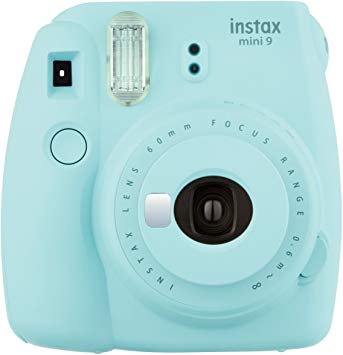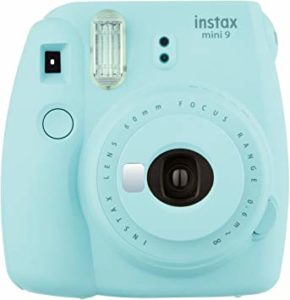 This is one of those things that is a *bit* of a splurge… but man it would be so great to use in your classroom. The Instax Camera is an instant camera. Just point, click, and it instantly prints out the picture. I love this for documenting achievements big or small. Taking pictures of projects, or just general picture taking in the classroom. The best part is that the pictures print instantly, so you can throw them up on a bulletin board or send them home. Just note, the quality isn't as good as a traditional camera, but the trade off for immediate printing is worth it to me!
Cool Teacher Supplies #5 Scotch Laminator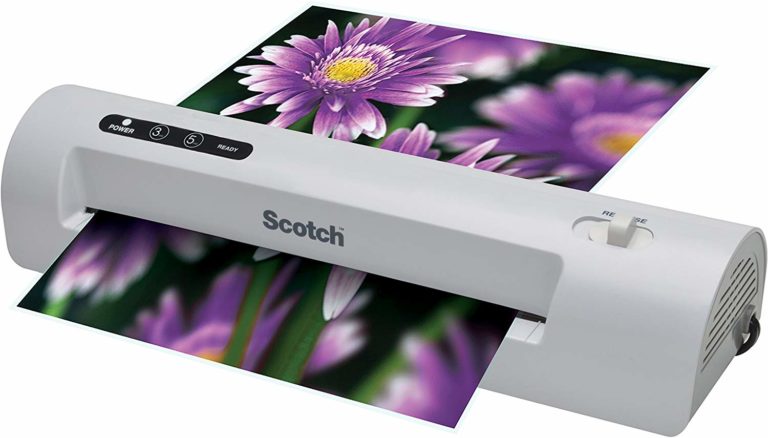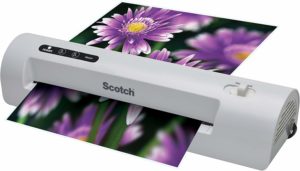 First off, let me just say… every teacher needs their own personal laminator. This next gadget isn't just cool, it's a must! Want your centers to last all year? How about those game pieces? Laminate them! What I love about the Scotch Laminator is the size. It's compact enough to keep in your closet or stashed in the back of the classroom, but powerful enough to use for YEARS! (Seriously, I've had mine for 5 years now and it's still going strong!)
Shop this laminator here on Amazon.
Oh! Read more about how to make your center activities last all year by checking out this post.
Cool Teacher Supplies #6 Teacher's Tape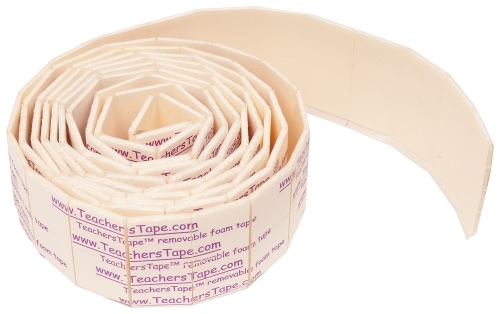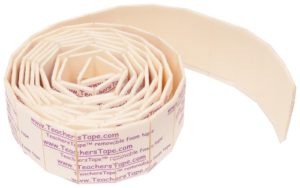 Imagine this… you get new posters. You laminate them so they'll last. You can't wait to hang them up. Then, you find the *perfect* spot in the classroom where everyone can see them and use tape/sticky tack to hang up. Then, you leave for the day. Come the next morning you walk in a see the posters laying on the ground. Sound familiar? If you have a concrete block classroom, chances are this is your struggle on the daily. That's why Teachers Tape is the best invention known to man teacher! It is removable foam tape that will literally stick on anything and too anything without causing damage! (No seriously, I've used this stuff on storm doors, concrete block walls, and more-it really does stay-without damage!)
You can grab small amounts of Teachers Tape here on Amazon!
Cool Teacher Supplies #7 The Time Timer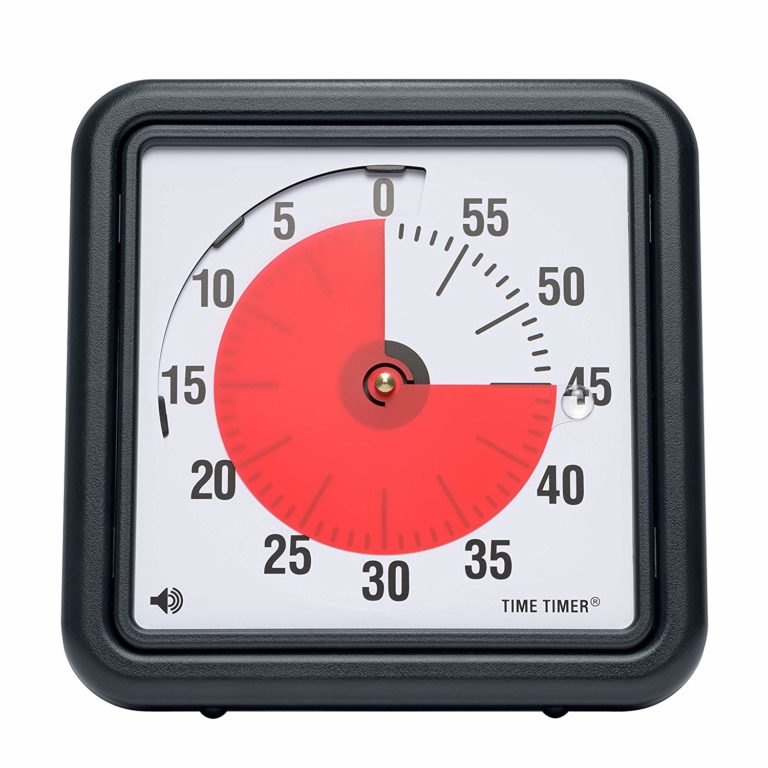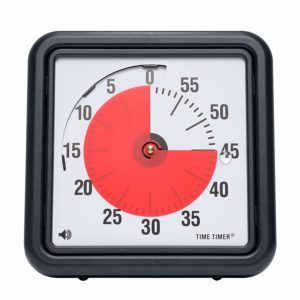 I've used a Time Timer in my classroom for the better part of 8 years. This thing is a must! Not only does it help you (the teacher) keep track of time, it also provides a visual guide for students to better understand how much time has passed and how much time is left. Perfect for your students who might need more support in the time management area or struggle with the concept of time. Do yourself a favor and get the larger size so it can be seen across the room. Then, make sure you show students when you're setting it and point out how the red area gets smaller as time moves on. Less red-less time!
You can see other ways to use a timer in your classroom here.
Cool Teacher Supplies #8 Binding Machine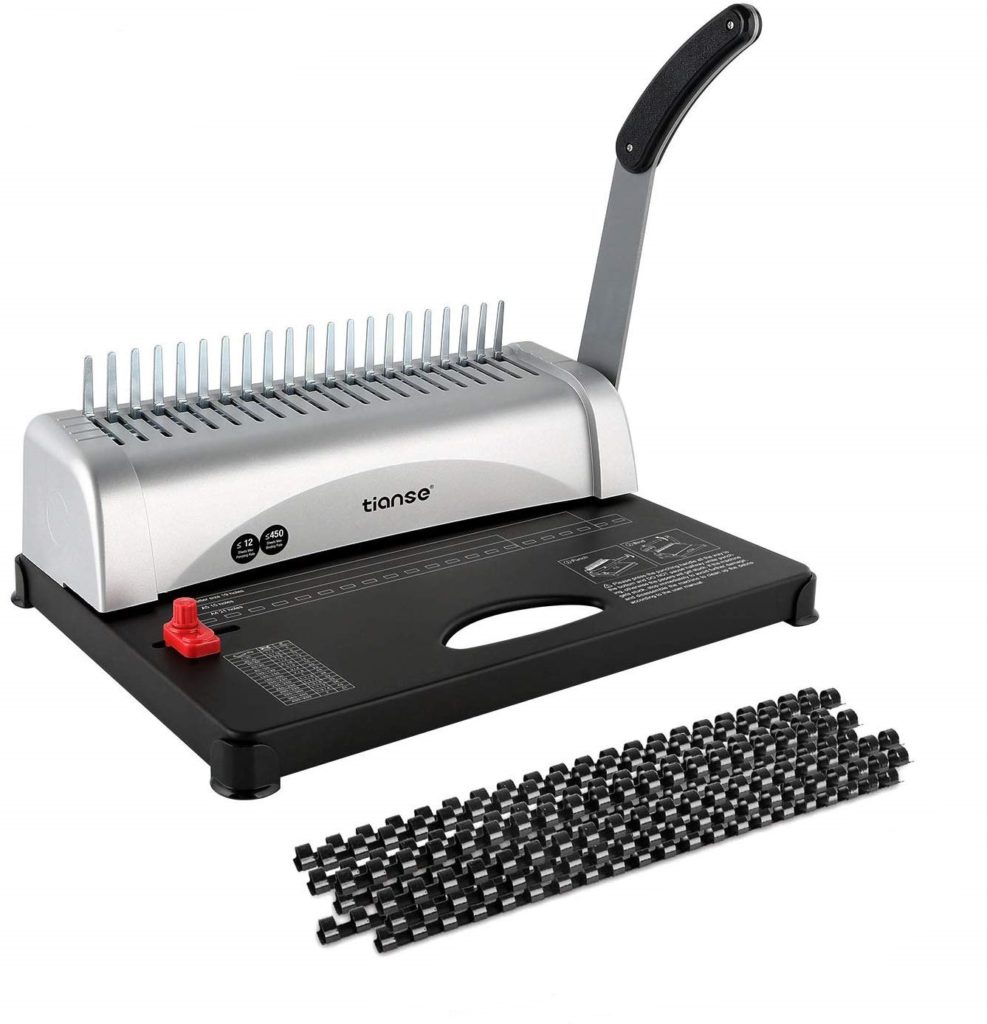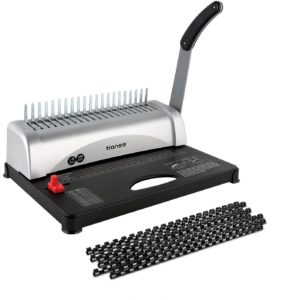 The weird thing about this next cool supply is that it's something that has been around for literally years… but I only started using one the last 3 years in the classroom. Seriously, was I living under a rock? How had I not heard of a binding machine? They are genius! Perfect for binding student workbooks, writing samples, or class books together. They are simple to use to boot!
Check out my favorite binding machine here.
Cool Teacher Supplies #9 Crayon Sharpener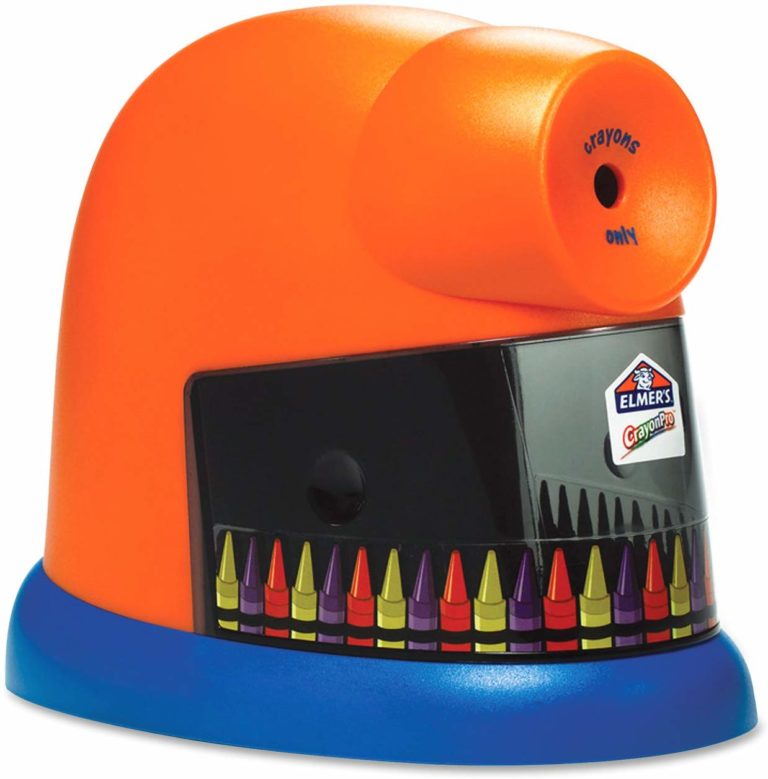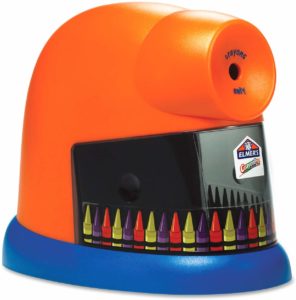 Where has this been my entire teaching career. Listen, if you teach k-2, you NEED this in your classroom. Seriously, how many crayons have been thrown away in my teaching career because the tips were so dull? #toomanytocount that's how many. Save yourself a headache and so much money with this small investment!
Check out this Crayon Sharpener on Amazon.
So these are just a few super cool teacher supply items that will make your life easier. I mean seriously, how could you ever live without a crayon sharpener? Or Teacher's Tape? Seriously, that one is a well hidden surprise! So let me know below, are there any classroom supplies that literally changed your life????
More Helpful Teacher Blog Posts
There are so many things to do as a teacher, the only way to survive is to hack your way through this #teacherlife. Check out the posts below to see some classroom organization and ideas to help save your sanity!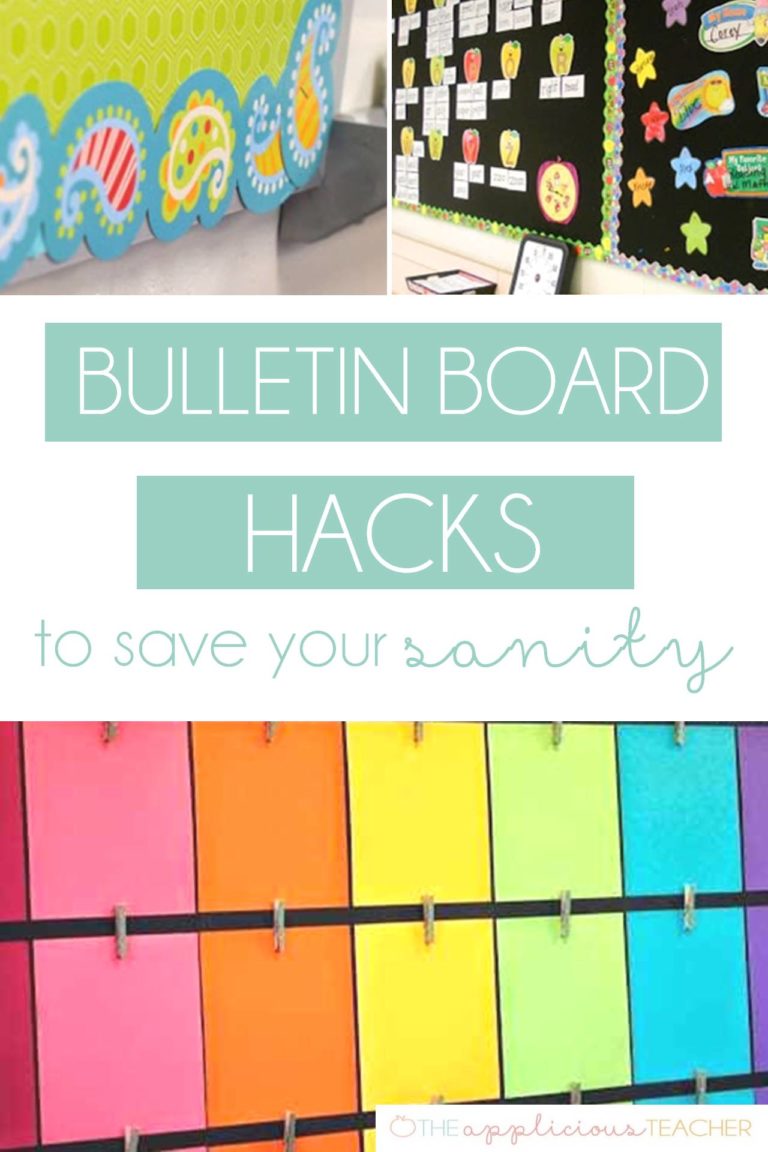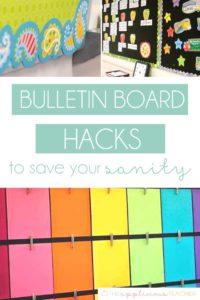 Sign up to snag these!
Receive all these classroom management tools right to your inbox!