We're on our last week of school and we have been BUSY.BUSY.BUSY. To see what we're up to this week, check out this
post
. But through all this fun, I've also had a chance to get my parent volunteer gifts together!
I know I couldn't LIVE without mine. If I could, I would give them the world, but I think this is pretty cute too!
This
Pinterest
inspired gift was quick and easy. I wish I could give credit to one specific person for this idea, but there were so many options out there, I just sorta melted them all together.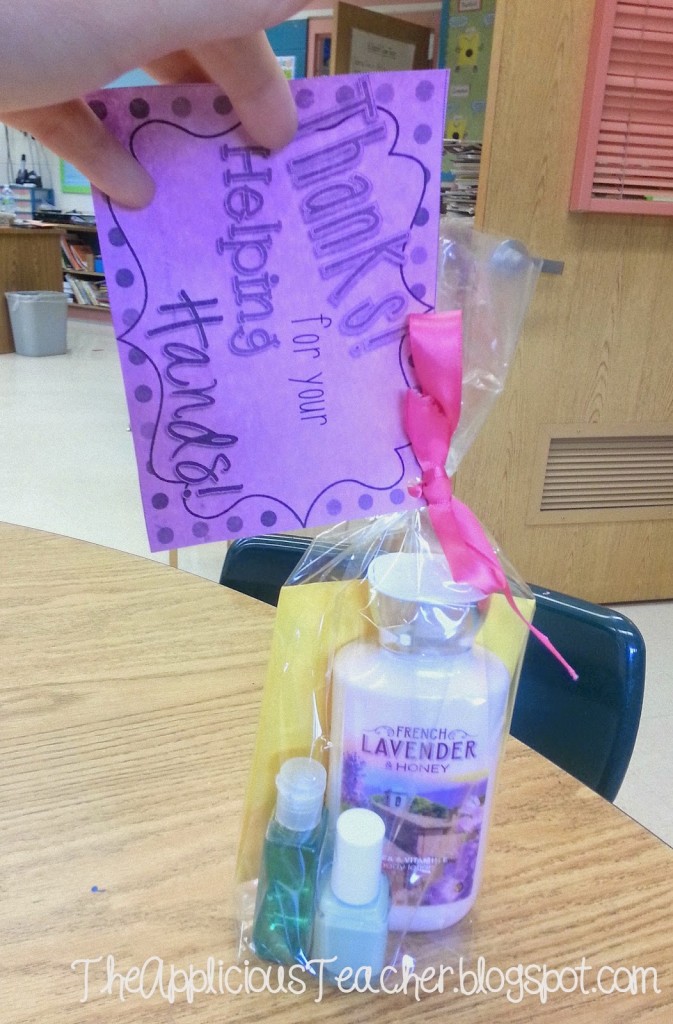 To make these cute goody bags, I just bought a full size lotion and small hand-sanitizer. Then, I wrote a heartfilled note to each of my volunteers thanking them for their time this year. Each kid signed the note and I wrapped the whole thing in cellophane. I tied a pretty ribbon with these tags.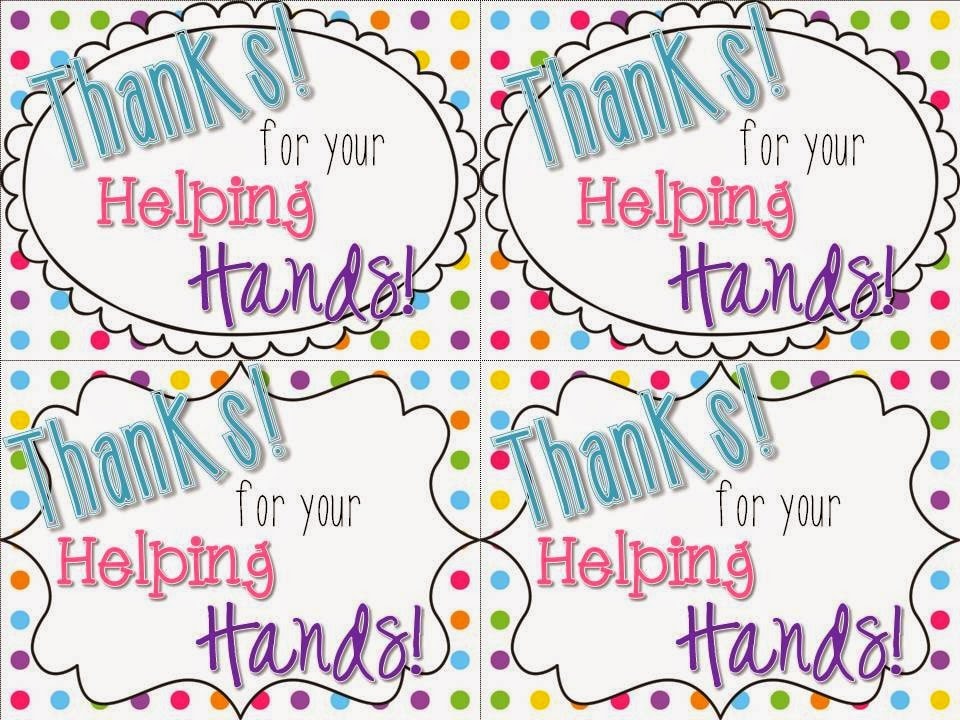 Click here to download this tag for FREE
I printed these tags on colored paper, but you can print them out on white paper and in color if you prefer!
I added an Essie nail polish to the one above as this parent volunteer always has her nails done!
I think they turned out pretty cute!
Now to see if the baby will let this exhausted momma take a nap. Doesn't he know that it's the last week of school?
Sign up to snag these!
Receive all these classroom management tools right to your inbox!