Can you believe we are
already half way through May? Time's-a-tickin'! We only have 15 more
days of school left. But, SHHHH! Don't tell my kiddos!!
Even though summer
vacation is just around the corner, we're still in full on learning
mode in the Applicious classroom.
To help practice using
inches and centimeters, I set up
measurement stations
around the
classroom.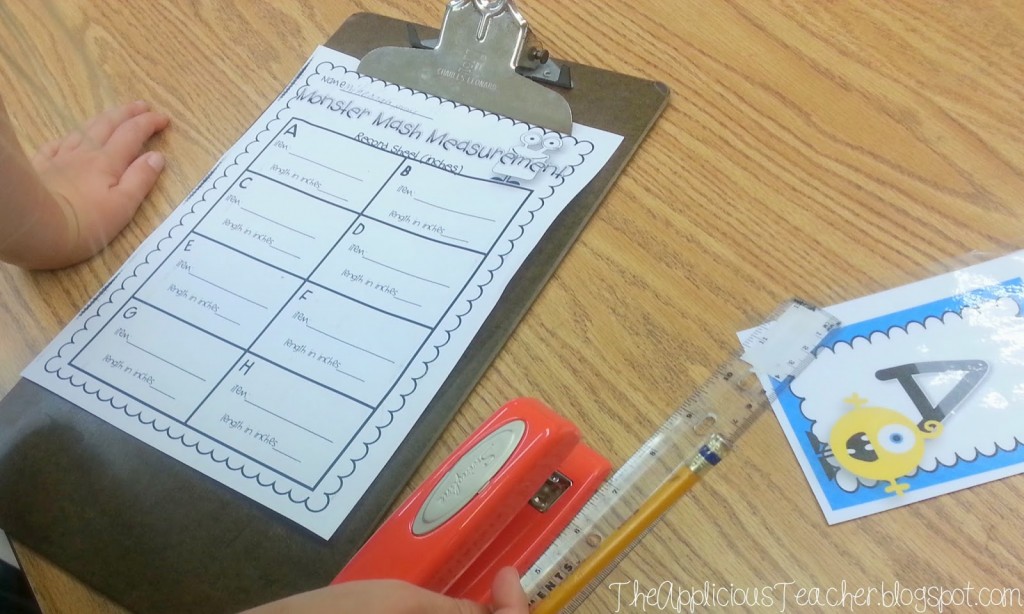 Working in groups of two
or three, the kiddos worked through each
station
using the inch side
of our rulers.
Before letting the
students on the loose, I discussed how to approximate the length of
an object to the rounding to the nearest inch.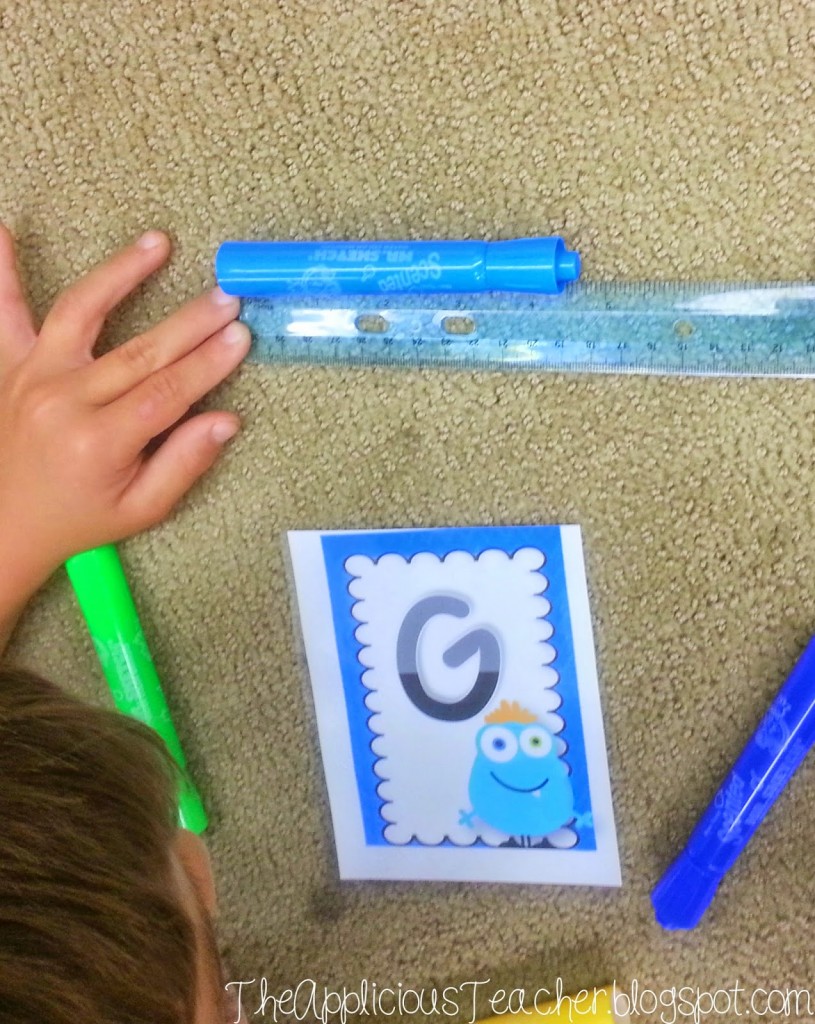 Later in the week, we became scientists and practiced measuring items in centimeters using the same stations.
Once we had a grasp on
using tools to measure, I had the kiddos make this tab book to show
their understanding of estimating length and applying it to real world items.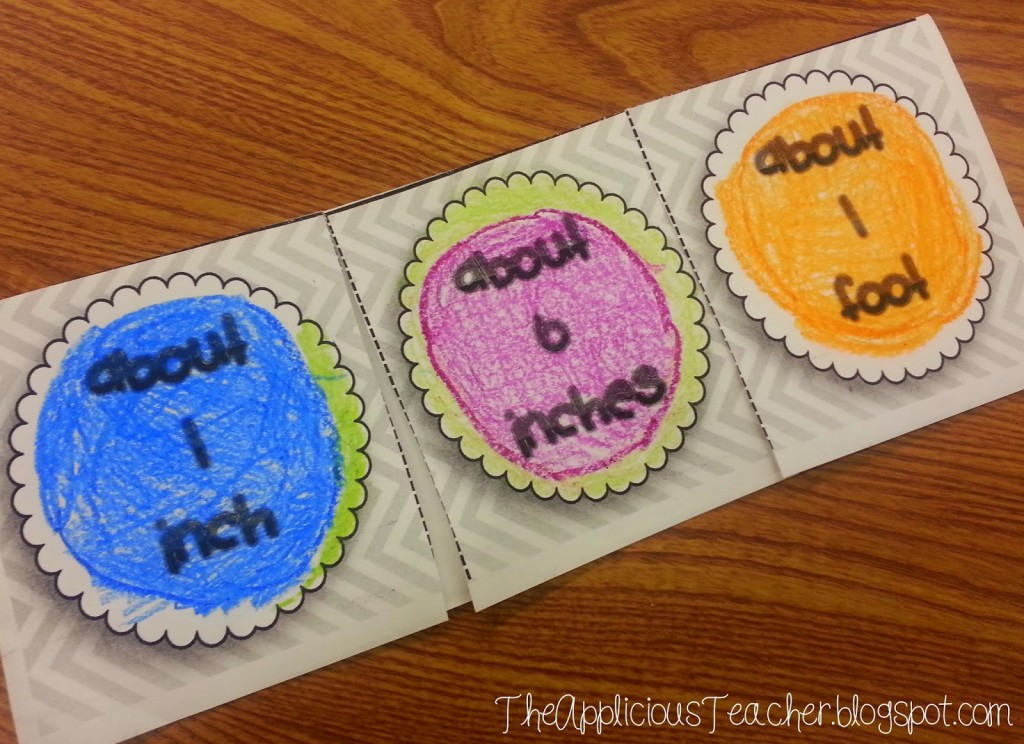 On the inside they had to write and draw three things that would be about the size of the measurement written.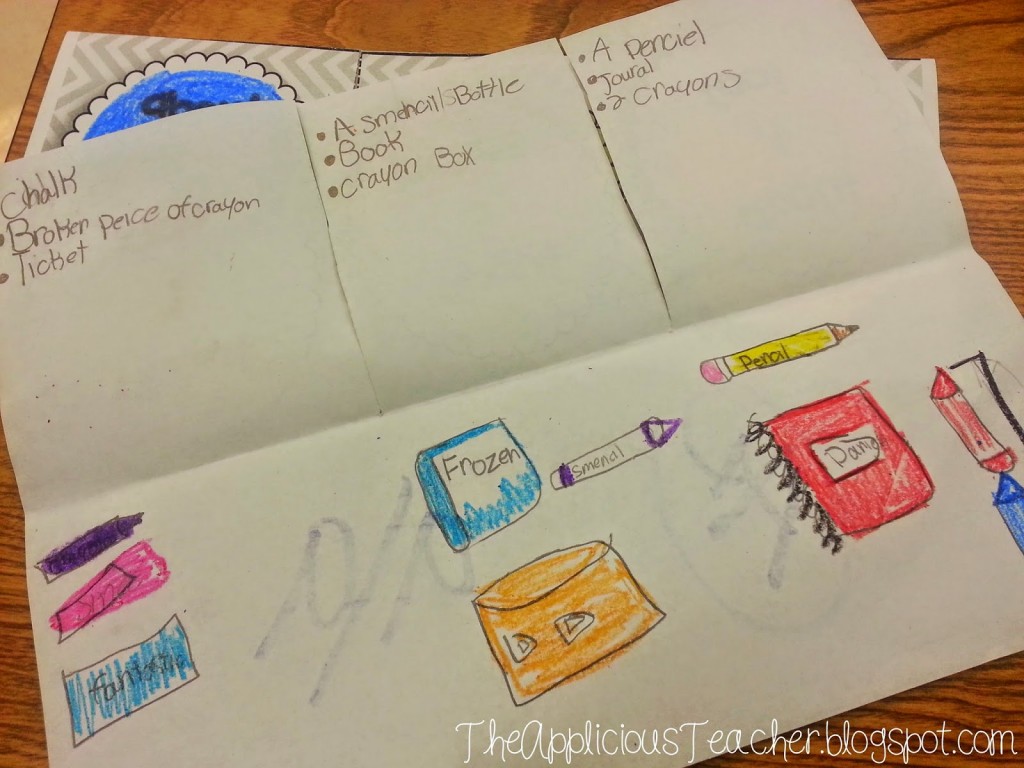 Such an easy thing to grade as well!
This can be tricky,
especially if students do not have a physical object to equate their
measurement unit too. So as a class, we worked to come up with real
life equivalents for each unit of measurement.
inch: about a paperclip
centimeter: a pinky
fingernail
foot: inside of your lower
arm
yard: length of your
outstretched arms
meter: 100 pinky finger
nails or outstretched arms.

(In a perfect world, I
would have an anchor chart to hang in my room for the kiddos to
reference, but unfortunately, that just wasn't in the cards at this
time of year… #busyteacherproblems)
We also worked on
measuring larger items using the meter and yard stick. The kiddos
LOVED estimating and measuring how long our classroom was in both
feet and yards.
Each kiddo chose their
choice of colored paper. I provided the eyes, legs, and mouths and
had them make a monster. Then, they measured the various body parts. In
years past I gave the students the body shapes, but I love how they
turned out allowing them to make up the body.
Here's a few of my
favorites.
THAT Bow?!?! A-dorbs!
Alligator jaws!
You can grab all these activities and a few more in my newly update Monster Mash Measurement Pack.
In addition to all this
measurement fun, I've been conducting of my end of year parent
conferences.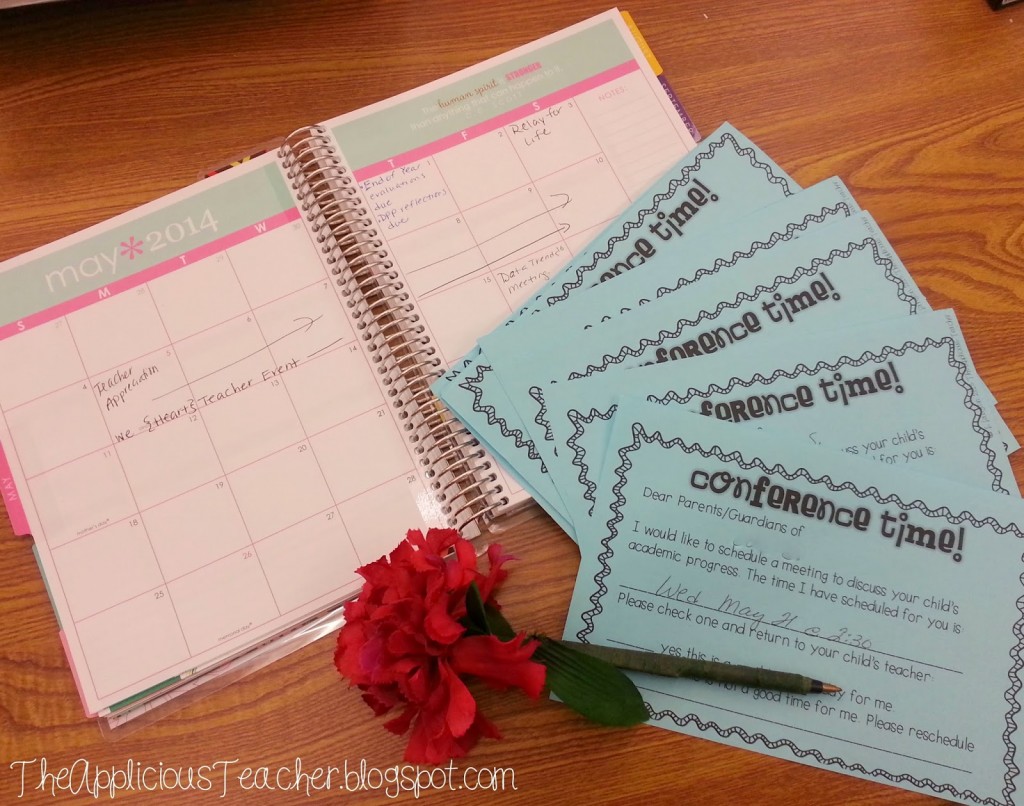 SOOOOOOO glad to have these forms and my EC planner to
keep all those meetings straight! I always forget how busy this time
of year really is.
Now I am off to enjoy this
BEAUTIFUL weekend! God has blessed us with 0% humidity and temps of
low 80's. You don't look this gift horse in the mouth. 😉
Sign up to snag these!
Receive all these classroom management tools right to your inbox!