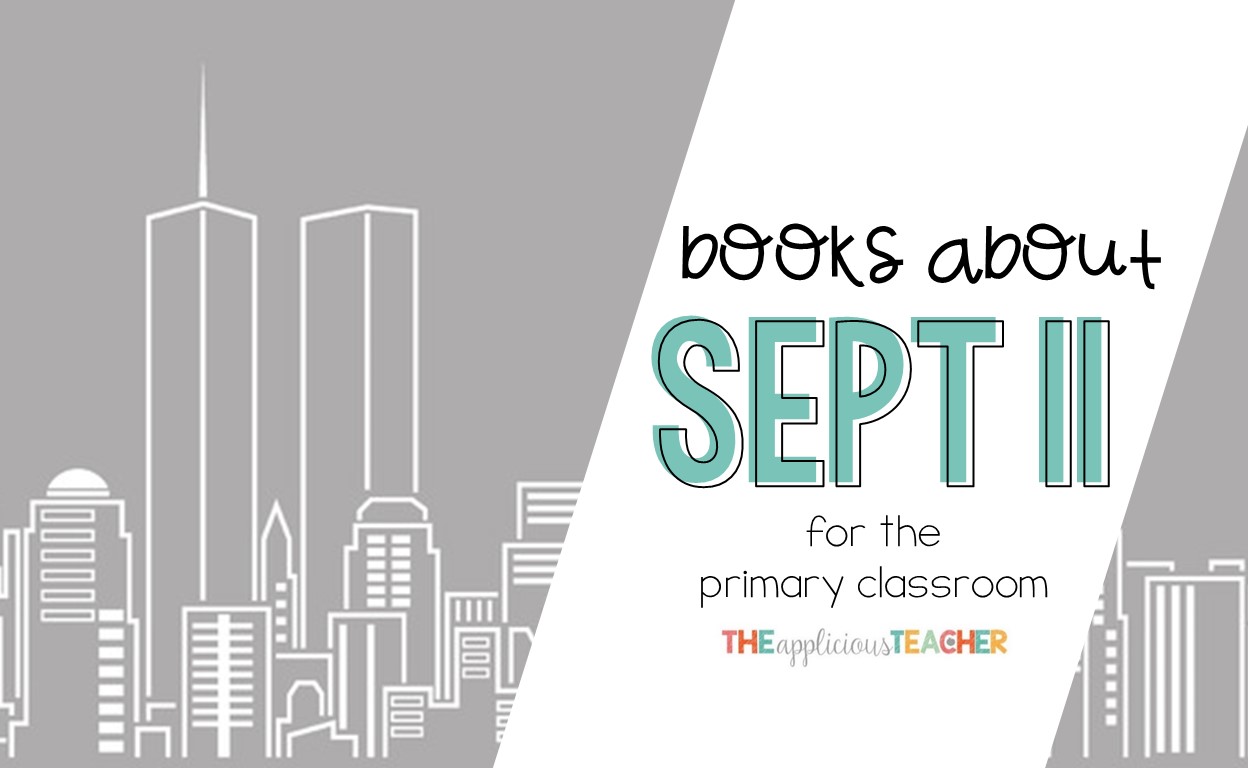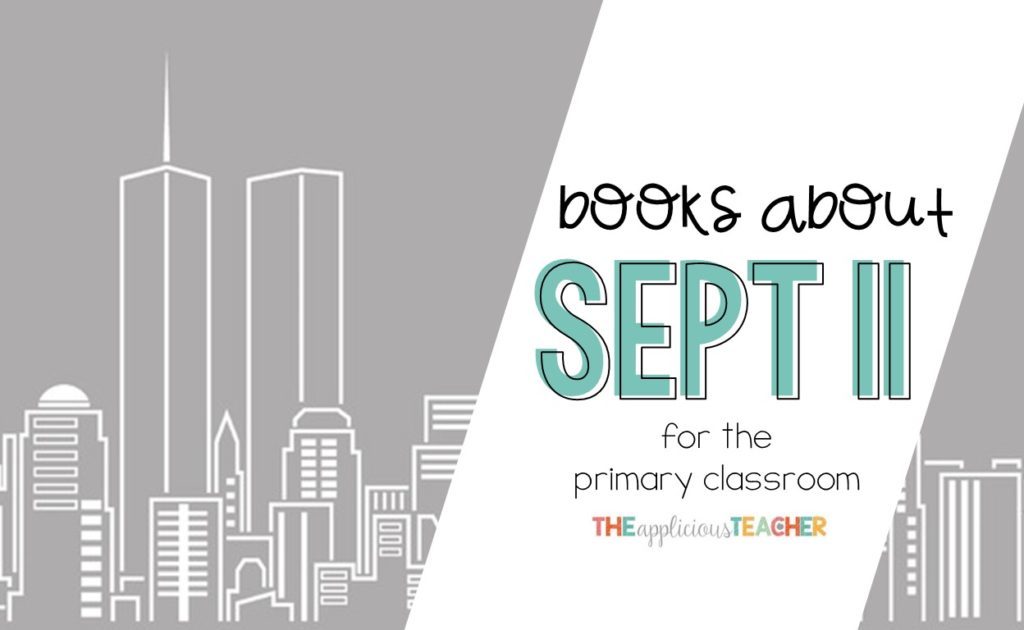 With Patriot's Day just around the corner, our hearts and minds are turned to those tragic events of September 11th. This is one of those moments in time where everyone remembers exactly where they were when the planes hit the two towers. The feelings are still fresh in our minds and sadden our hearts. But how can you communicate the tragedy of September 11th to a classroom full of innocent children who weren't even a twinkle in their parents' eyes?
I've always found that books can help convey feelings, thoughts, and ideas much better than I ever could. But, with so many texts available that touch on this momentous occasion, how do you know which ones are appropriate for primary aged students?
Well, today I'm sharing my top book picks to share about September 11th. These are suggestions and are based on my personal experience with each book.
Please note this post does contain affiliate links. To read more about affiliate links and how they support the upkeep of this website, please click here.
1. 14 Cows for America
Summary: An American diplomat is surrounded by hundreds of Maasai people a world-away as a heart-filled ceremony begins. A gift is about to be bestowed upon the American men, women, and children, and he is there to accept it. The gift is as unexpected as it is extraordinary. Word of the gift will travel newswires around the globe. Many will be profoundly touched, but for Americans, this selfless gesture will have deeper meaning still. For a heartsick nation, the gift of fourteen cows emerges from the choking dust and darkness as a soft light of hope and friendship.
Why it's a must: One of my favorite text to share on Patriot's Day. Gives a unique perspective into other cultures, ideas, and beliefs. Not only does it bring a different view to the events of September 11th it is also a Common Core State Standards Mentor text.
Perfect for: 2nd-5th. Although the illustrations and story are heartfelt, the idea of cows as a gift may be lost on younger students.
2. Fireboat!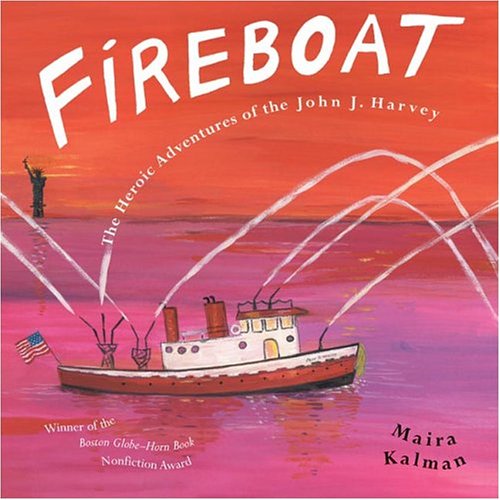 Summary: The John J. Harvey fireboat was the largest, fastest, shiniest fireboat of its time. But, in 1995, the city didn't need old fireboats anymore, so the Harvey retired. Then, one sunny September day in 2001, something so horrible happened that the whole world shook. And a call came from the fire department, asking if the Harvey could battle the roaring flames. In this inspiring true story, Maira Kalman brings a New York City icon to life and proves that old heroes never die
Why it's a must: Kalman does an amazing job of using text to tell a story, watch as the text on the page alerts the reader of the dangers and sadness. This true tale makes for a kid friendly look at such tragic events and focuses on the heroes that became because of September 11th.
Perfect for: Pre-K -3rd
3. September 12th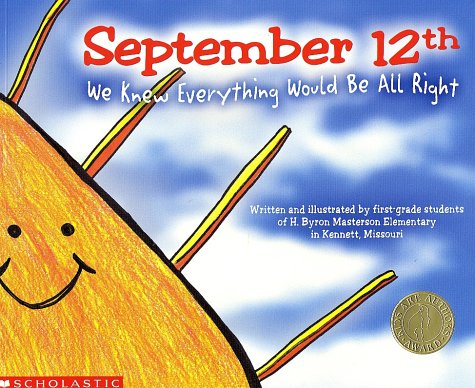 Summary: This heartfelt story was written and illustrated by the first-grade students of H. Byron Masterson Elementary. This simple, but touching, book reminds readers that even when tragedy strikes, that the world continued the next day. On each page, children experience the comforts of ordinary routines, such as their teacher reading books to them, having homework and recess, and knowing that 2 + 2 still equals 4. This is a poignant message of hope that reassures us all that even after bad things happen, tomorrow always brings a new day.
Why it's a must: Who better to tell the story of September 11th for kids, then kids themselves?
Perfect for: Pre-k and Up
4. September 11th: Then and Now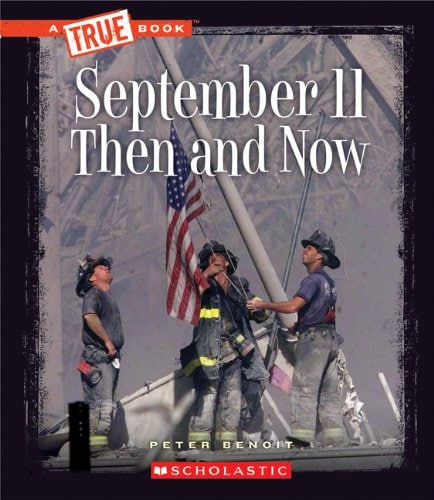 Summary: Scholastic puts out a strong factual look at events of September 11th and how it shapes current day New York.
Why it's a must: This is a great non-fiction book that answers many questions in an appropriate way.
Perfect for: 1st through 4th grade
5. The Survivor Tree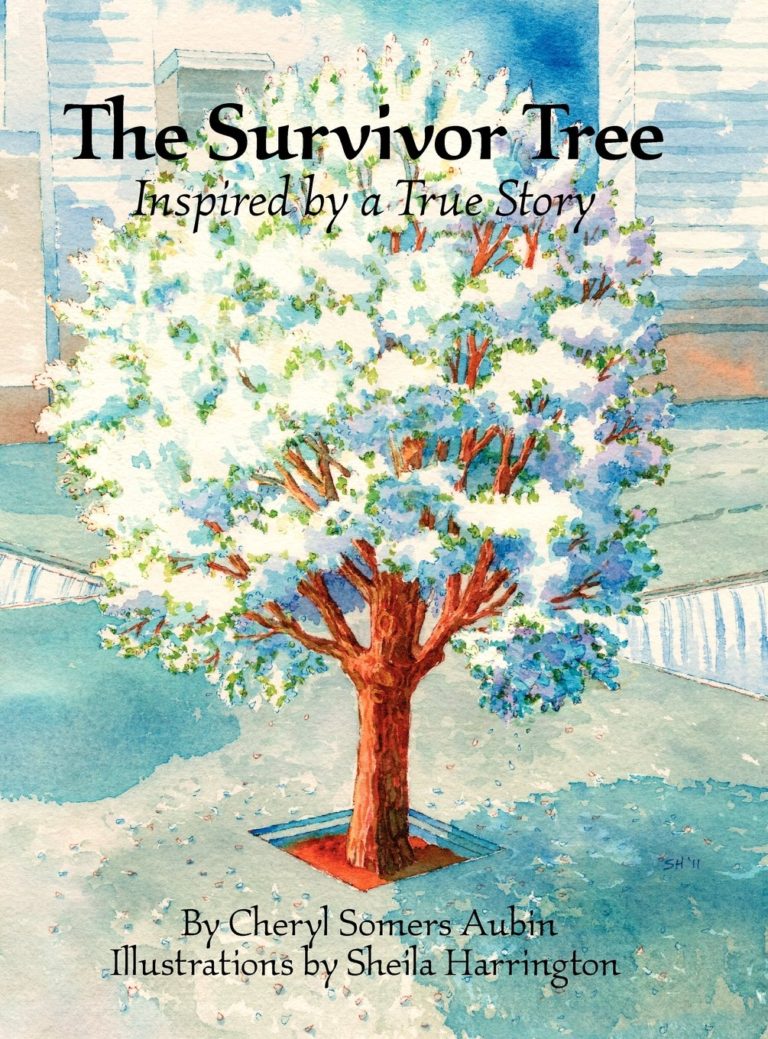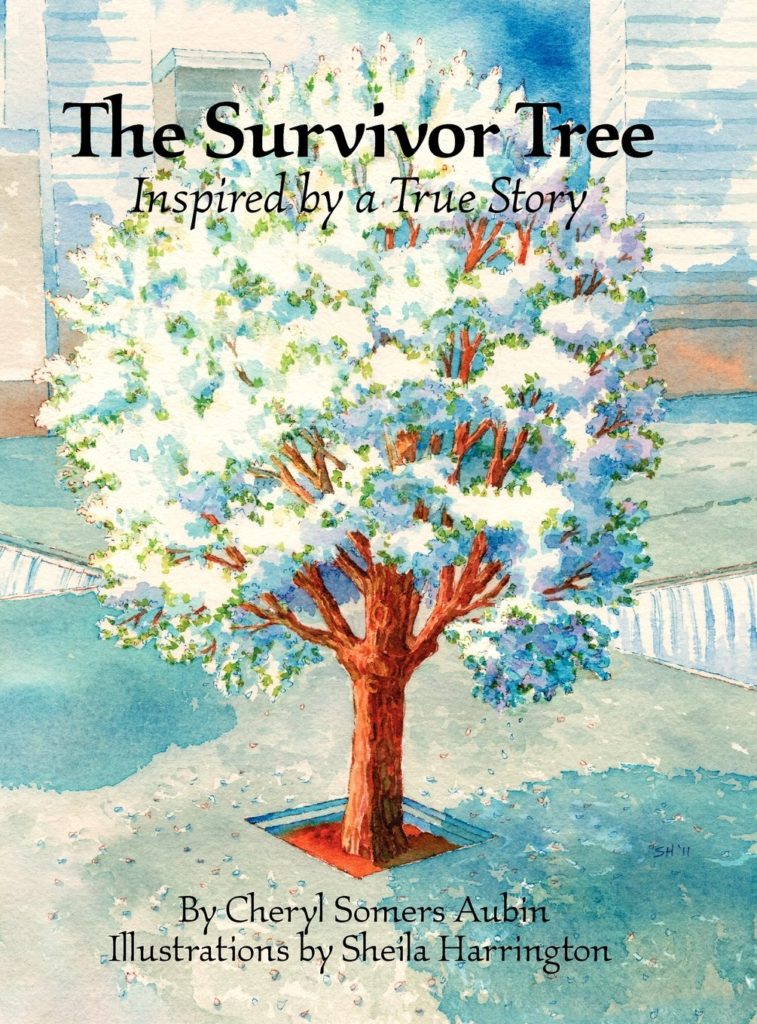 Summary: A month after the collapse of the Twin Towers, workers on the site discovered a few green leaves showing through the gray concrete and ash. Clearing the debris, they found a badly injured Callery Pear Tree. She was rescued, taken to a nursery outside the city. No one was sure if she would live. But the following spring, a dove built a nest in her branches and new green buds appeared.
Over the years, the tree, although still bearing scars, grew tall and strong. She is planted in a place of honor on the 9/11 Memorial Plaza and now known as "The 9/11 Survivor Tree." This story imaginatively describes the experience, memories, and feelings of the tree throughout her healing and her eventual return home.
Why it's a must: Using evocative prose and watercolor illustrations, The Survivor Tree, is inspired by a true story. Also, all proceeds are donated to charity!
Perfect for: grades 2nd and up
6. America is Under Attack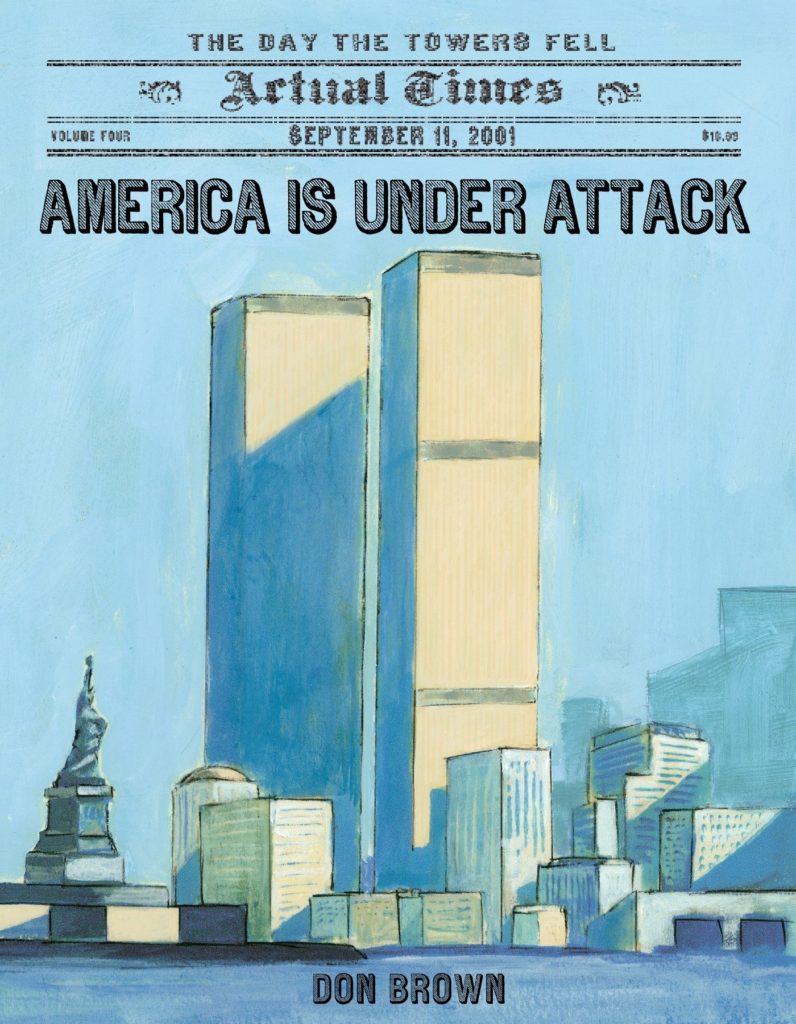 Summary: Don Brown narrates the events of the day in a way that is both accessible and understandable for young readers. Straightforward and honest, this account moves chronologically through the morning, from the terrorist plane hijackings to the crashes at the World Trade Center, the Pentagon, and Pennsylvania; from the rescue operations at the WTC site in New York City to the collapse of the buildings. Vivid watercolor illustrations capture the emotion and pathos of the tragedy making this an important book about an unforgettable day in American history.
Why it's a must: Perfect for the teacher who wants to focus on the facts of the event in an accessible way.
Perfect for: 1st-5th grade
7. 10 True Tales: Heroes of 9/11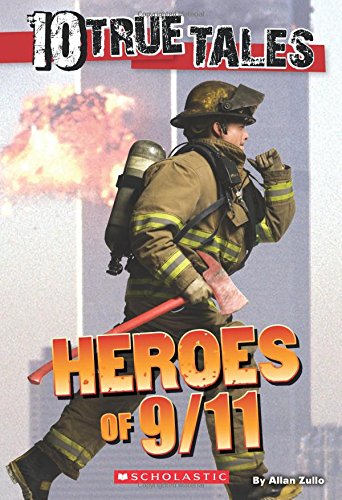 Summary: From the World Trade Center and the Pentagon to a hijacked plane above Pennsylvania, these ten stories of true American heroes on the day that changed America — September 11, 2001.
Why it's a must: Focusing on the bravery of everyday heroes, this book demonstrates why September 11th is called Patriot's Day.
Perfect for: 2nd-6th grade
These are just a few of my favorite books for teaching young students about September 11th. What are some of yours? Share your suggestions below!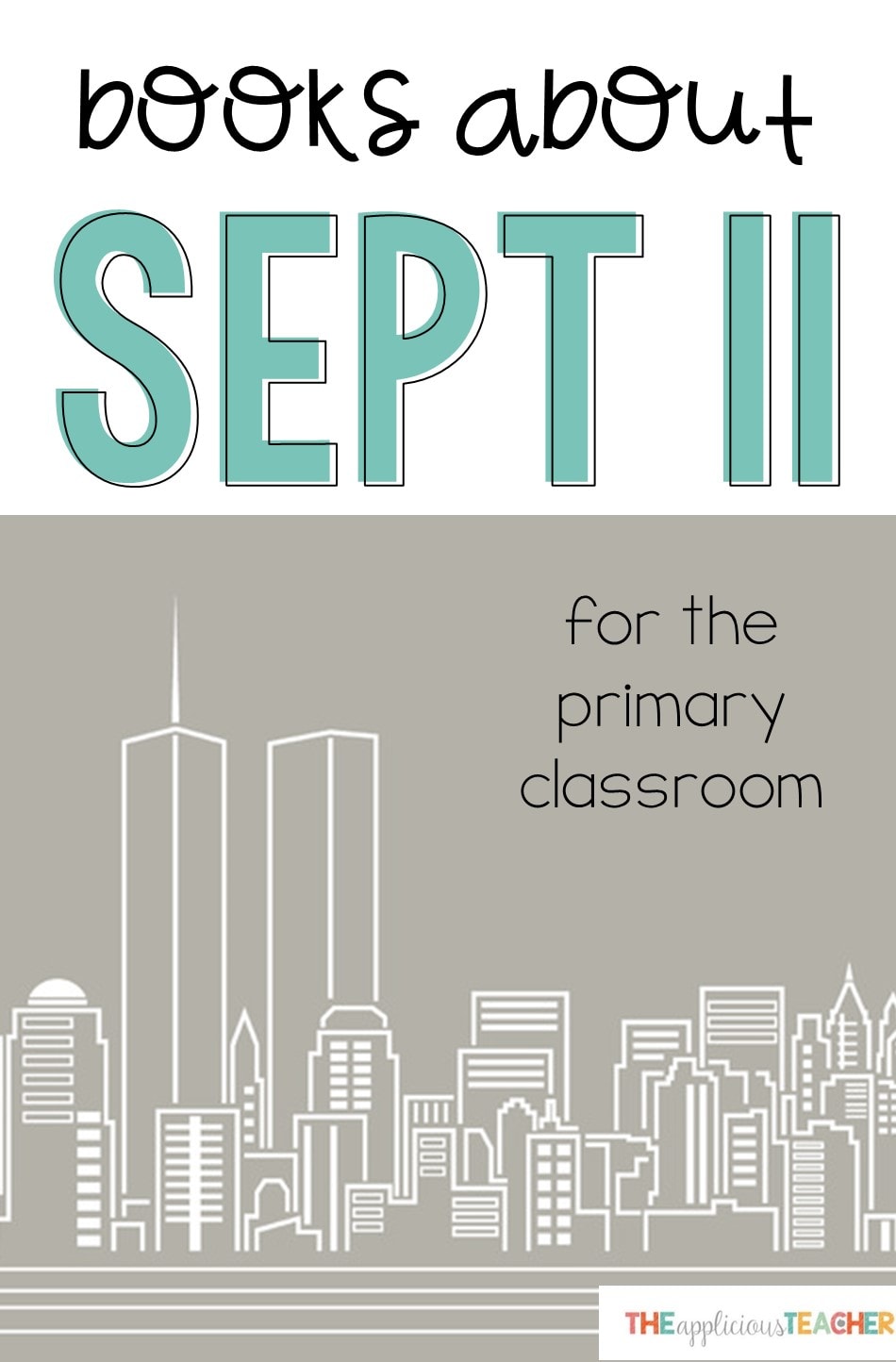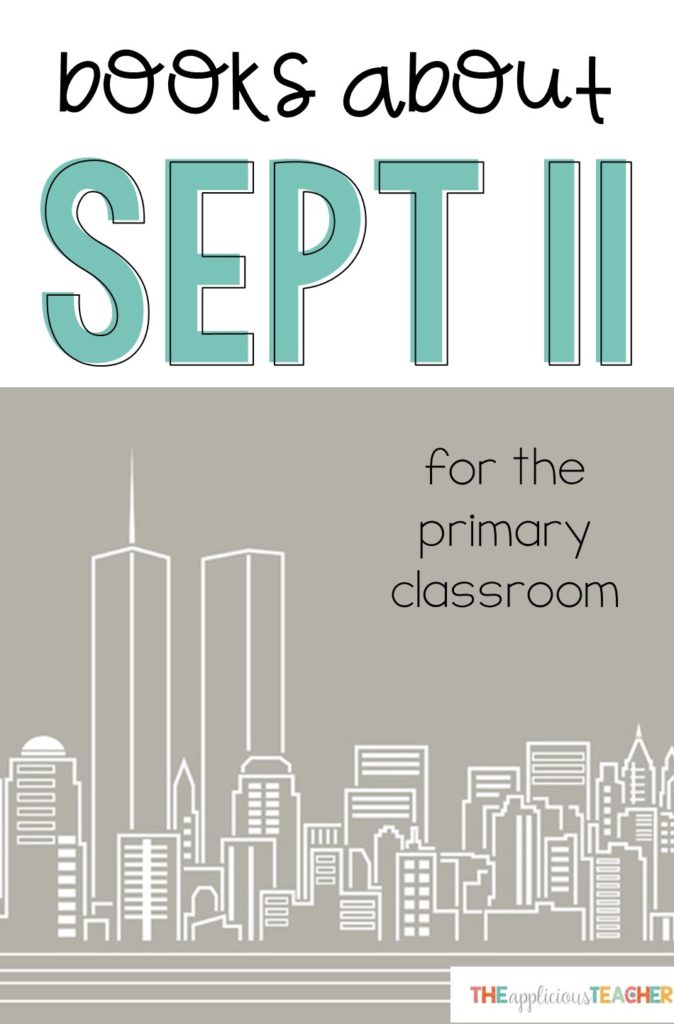 Sign up to snag these!
Receive all these classroom management tools right to your inbox!