Well, I am proud to say I survived my first week of school!
I am now officially into my second week and we are having a blast!
I just wanted to drop by and share with you how I completely overhauled my classroom library.
Over the summer, I shared my dirty little secret with you…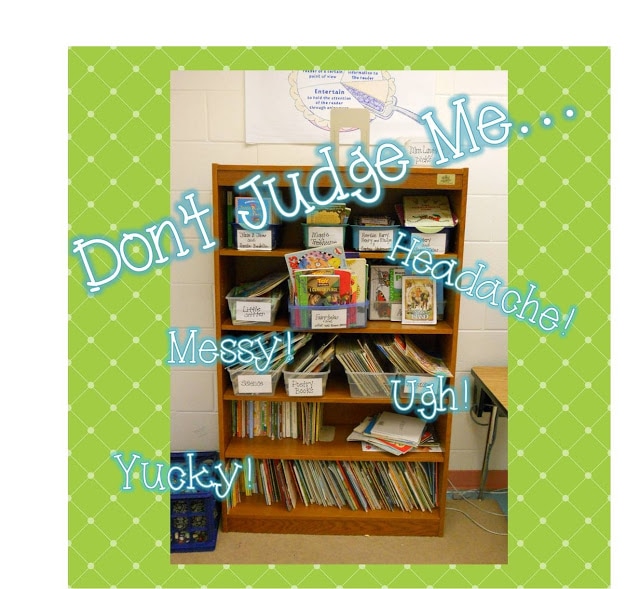 Yeah… my classroom library was a disgrace!
It didn't matter how many times I organized and reorganized (and reorganized…), it always seemed to end up like this… A MESS!
Well, I spent the last few weeks of summer completely overhaulin' my library…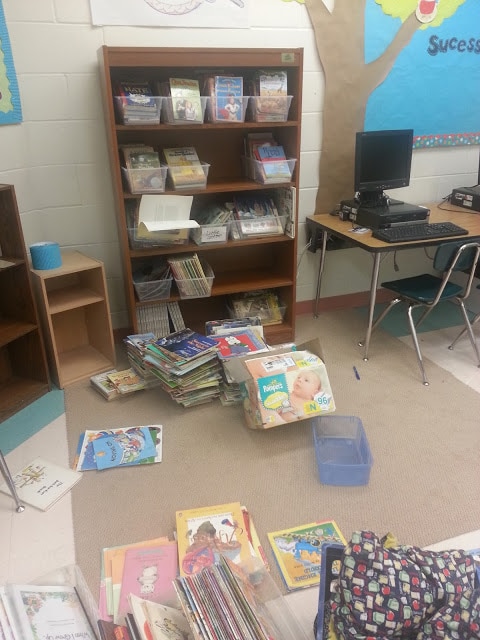 ( work in progress…)
and after carefully sorting and re-sorting
I am so happy with how it turned out!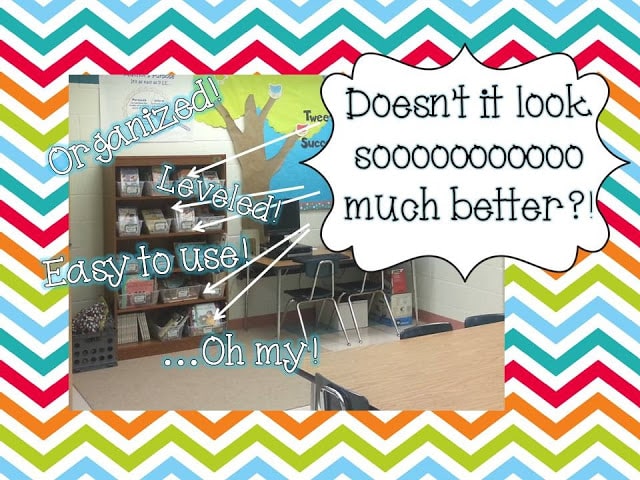 LOVE! <3
The best part of all?
The kids *ACTUALLY* make the conscious effort to put the books back where they found them!
WHAT?! It's a miracle!
Ok… here's what I did!
First… I reorganized my books into new categories. A few examples include:
-Magic Treehouse
-Junie B. Jones
-Chapter Books About Animals
-Non-Fiction Books About Animals
-Non Fiction Books about Insects
– Historical Fiction
-Realistic Fiction Chapter books
-Mysteries and Scary Tales
-Notable Authors
-Classics
-Fables and Fairy-tales
I had few books that didn't *quite* fit perfectly into categories, so I came up with a
few creative baskets like:
-The Boys' Only Club (for chapter books with boy lead characters)
-The Girls' Only Club (for chapter books with girl lead characters)
– Books about School
Now to help my kiddos find books that are their levels, I used the app, "Library Leveler".

It was SUPER easy to use. All I had to do was scan the ISBB of the book and
POOF!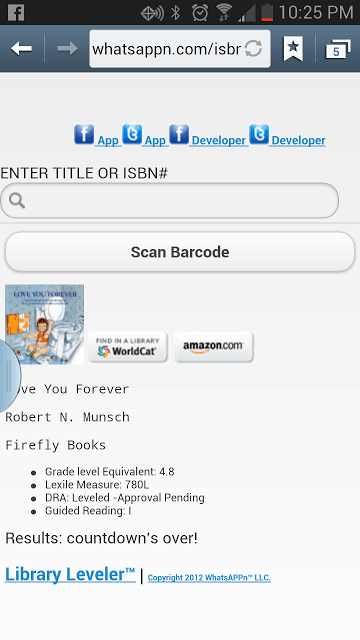 it retrieved the grade level equivalent, lexile, and the reading level. A few books even had a DRA level attached!
After scanning the book, I wrote down the info on a tag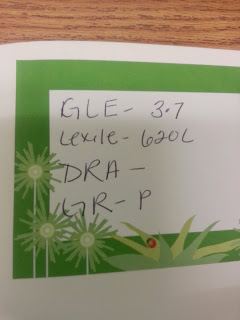 and stuck it to the inside of the back cover.
To help my kiddos keep it organize (and to help me keep my sanity)
I gave each book and basket a sticker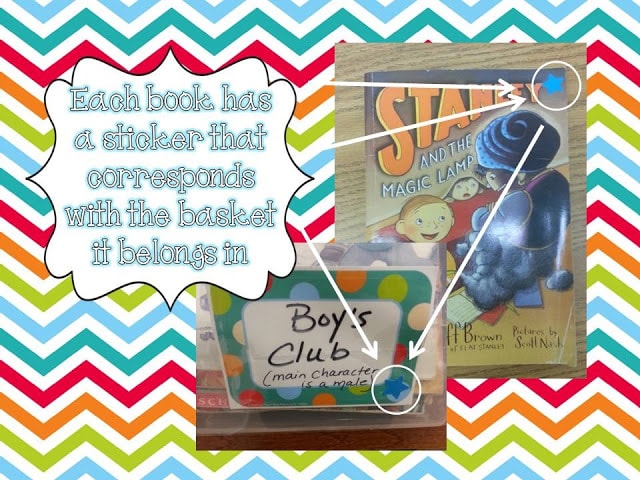 Now my second graders know EXACTLY where their book goes when they are done with it! PTL!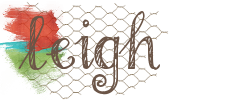 Sign up to snag these!
Receive all these classroom management tools right to your inbox!