In writing, we've been working on where authors get their ideas. Following our small moments lesson, we were ready to keep looking inward to find inspiration. With it being so close to Thanksgiving, I knew I wanted my kids to write about what they were thankful for, so in stepped this cute and easy writing idea, "My Thankful Heart"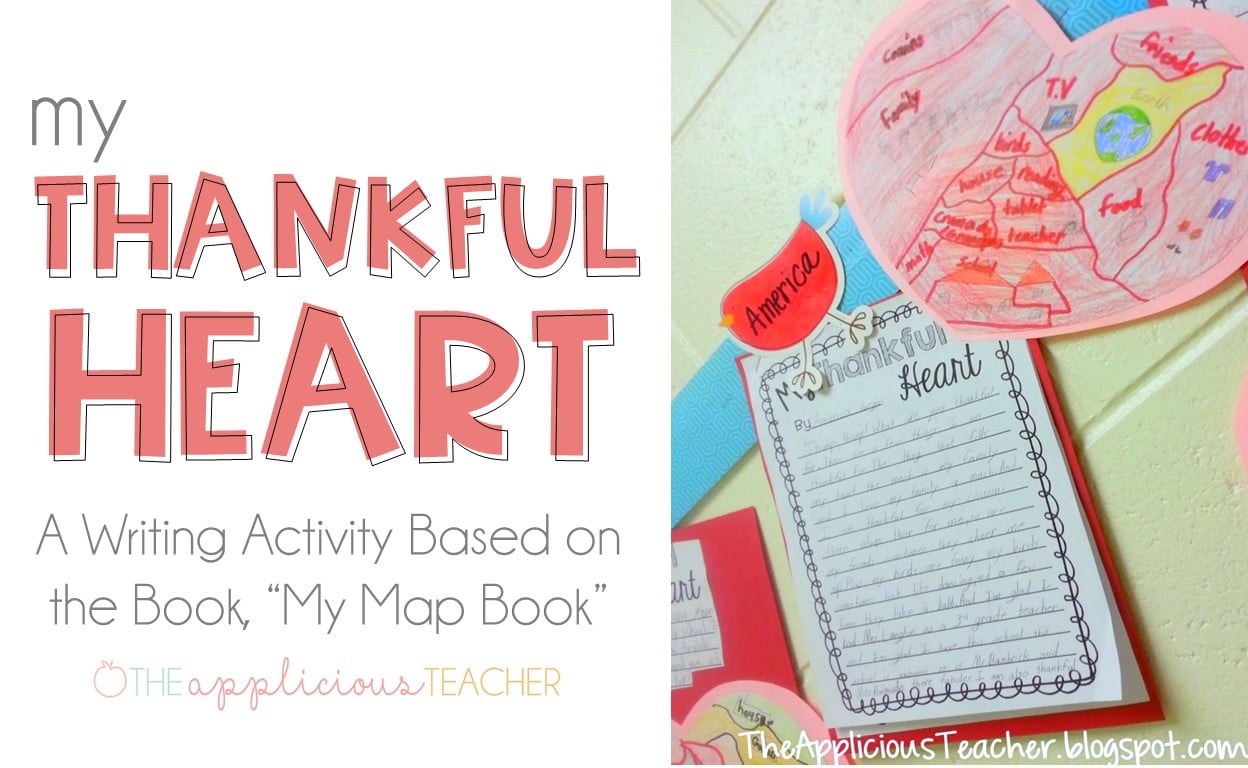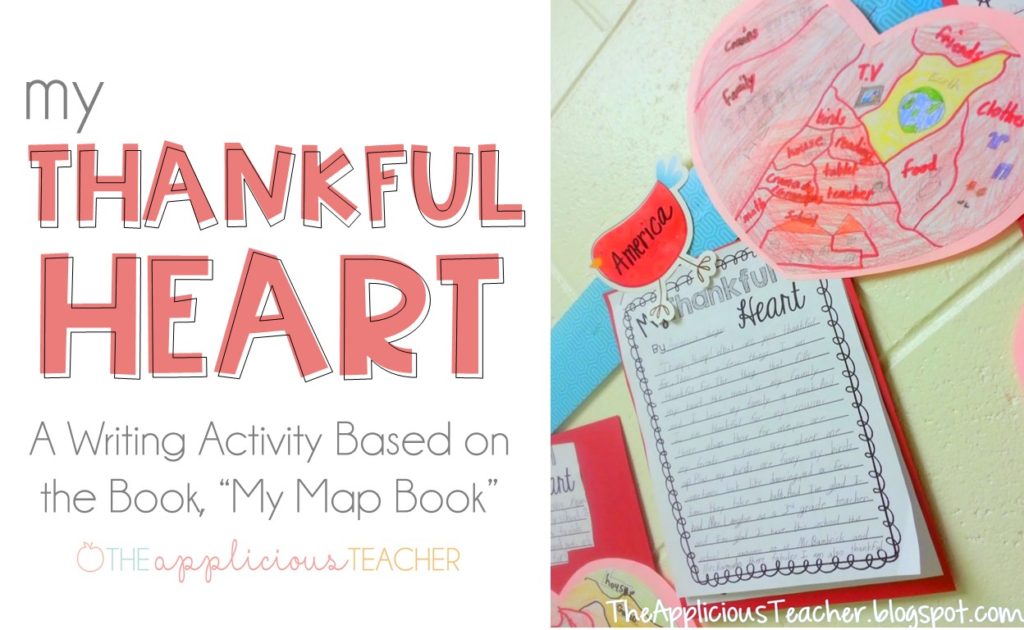 To start, I read the book, "My Map Book" to my students. We discussed the different maps the little girl had used the size of the items to show her feelings towards items. The more she cared or liked something, the bigger the item would appear.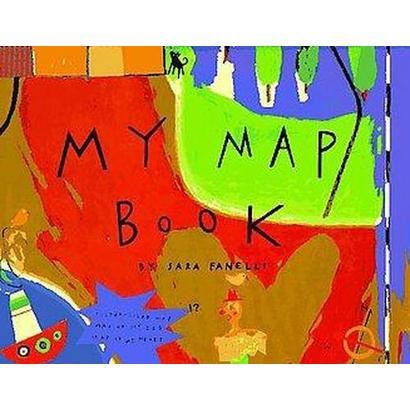 Using this as a guide, we made a map of our "Thankful Hearts".  Here's a sample of how we split up our hearts. Students split up their hearts just like the little girl did in her book. If they loved something more, they made sure to take up more space.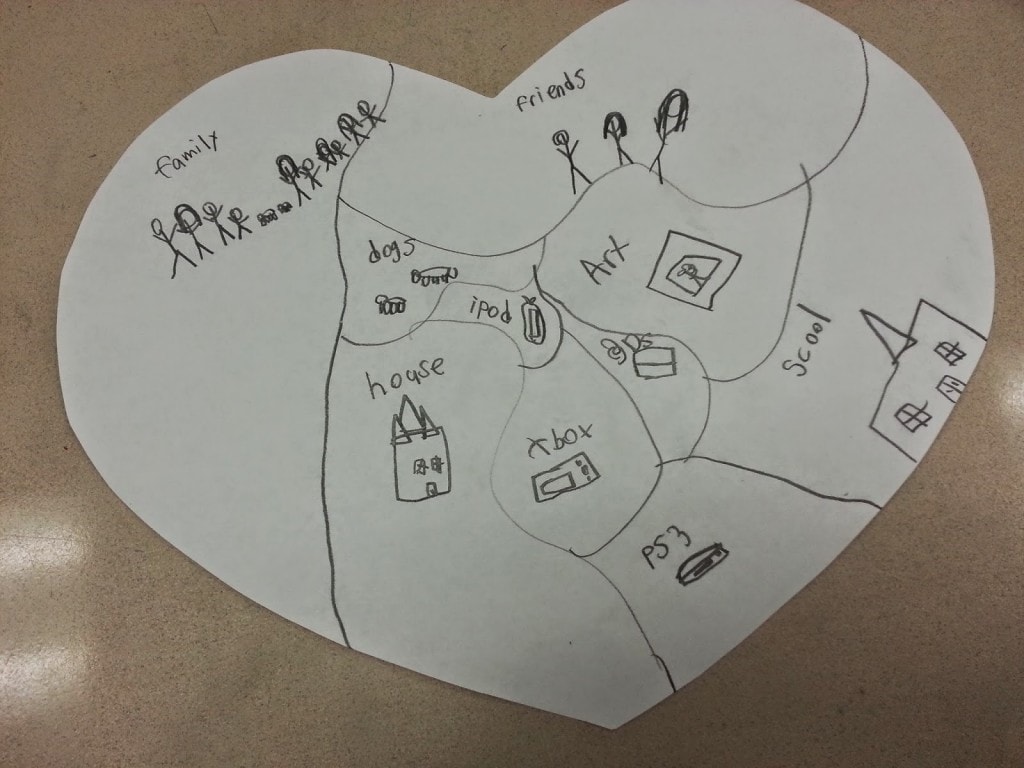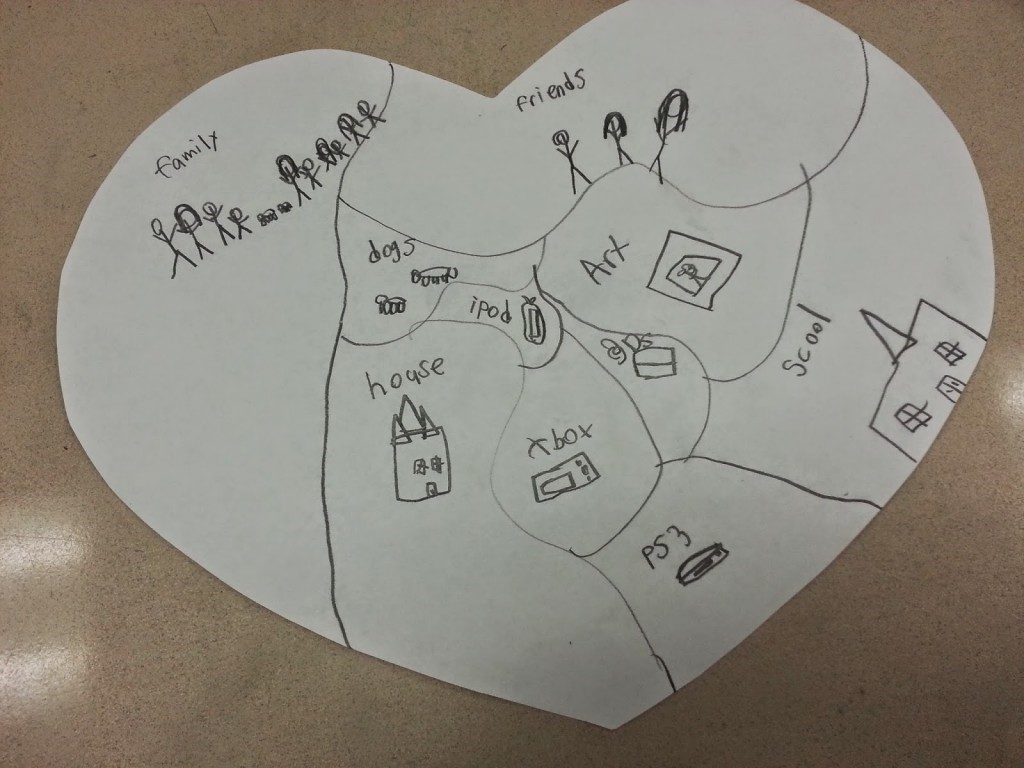 Then, we started writing. Using our mapped out hearts as a guide, we wrote about what we were thankful for. Then, we added why we were thankful for those items. Then, we published the hearts (colored of courses!) using this publishing paper.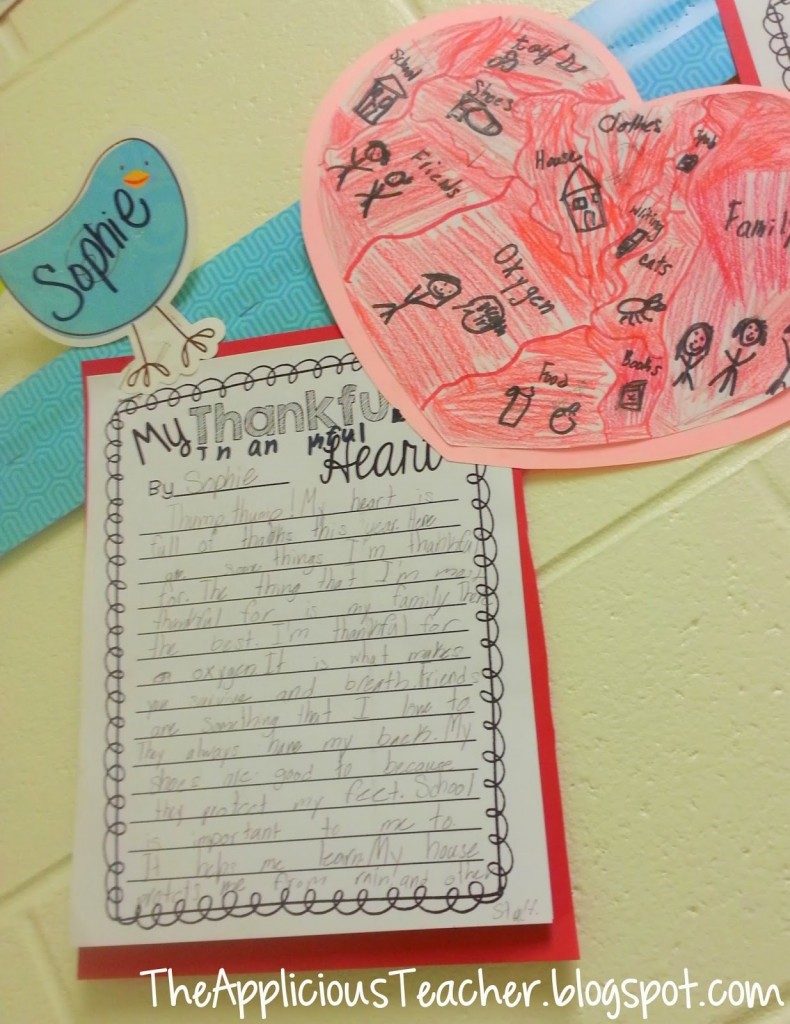 You can grab this for FREE here too!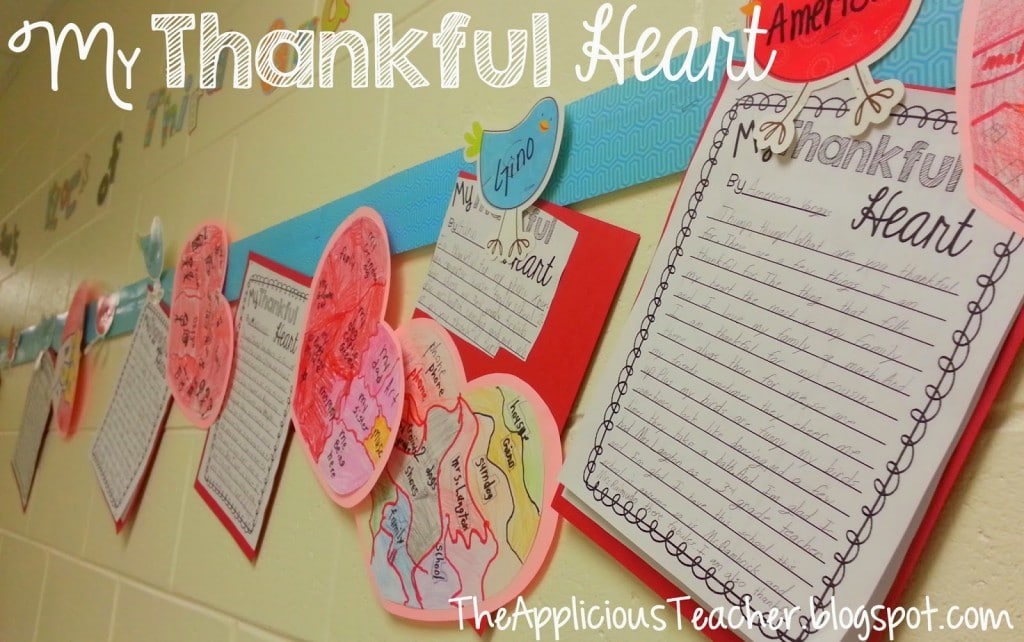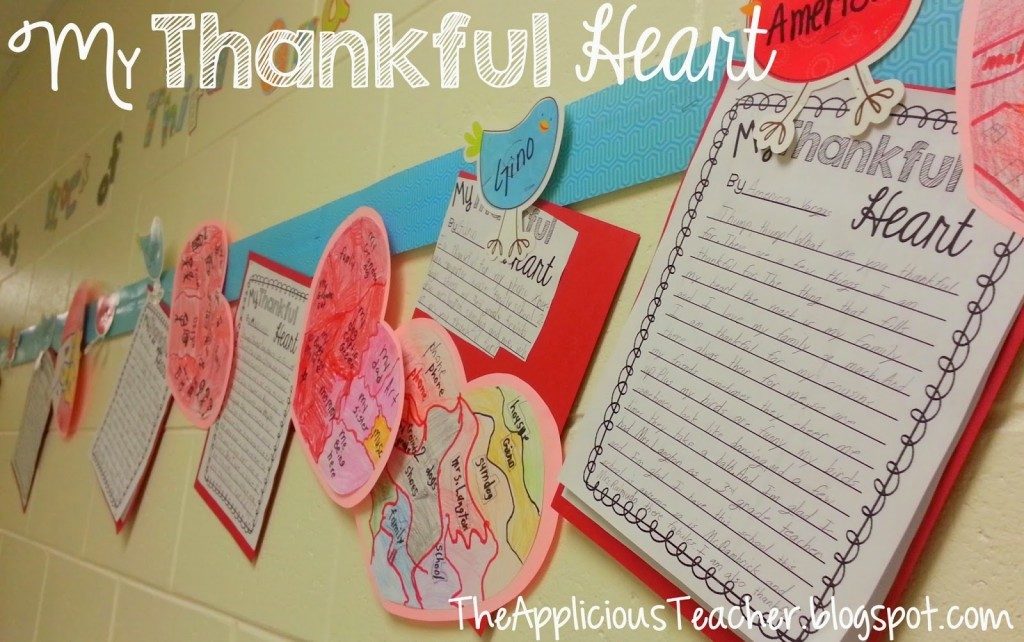 Here's our wall display!  The kids really wrote their hearts out… no pun intended!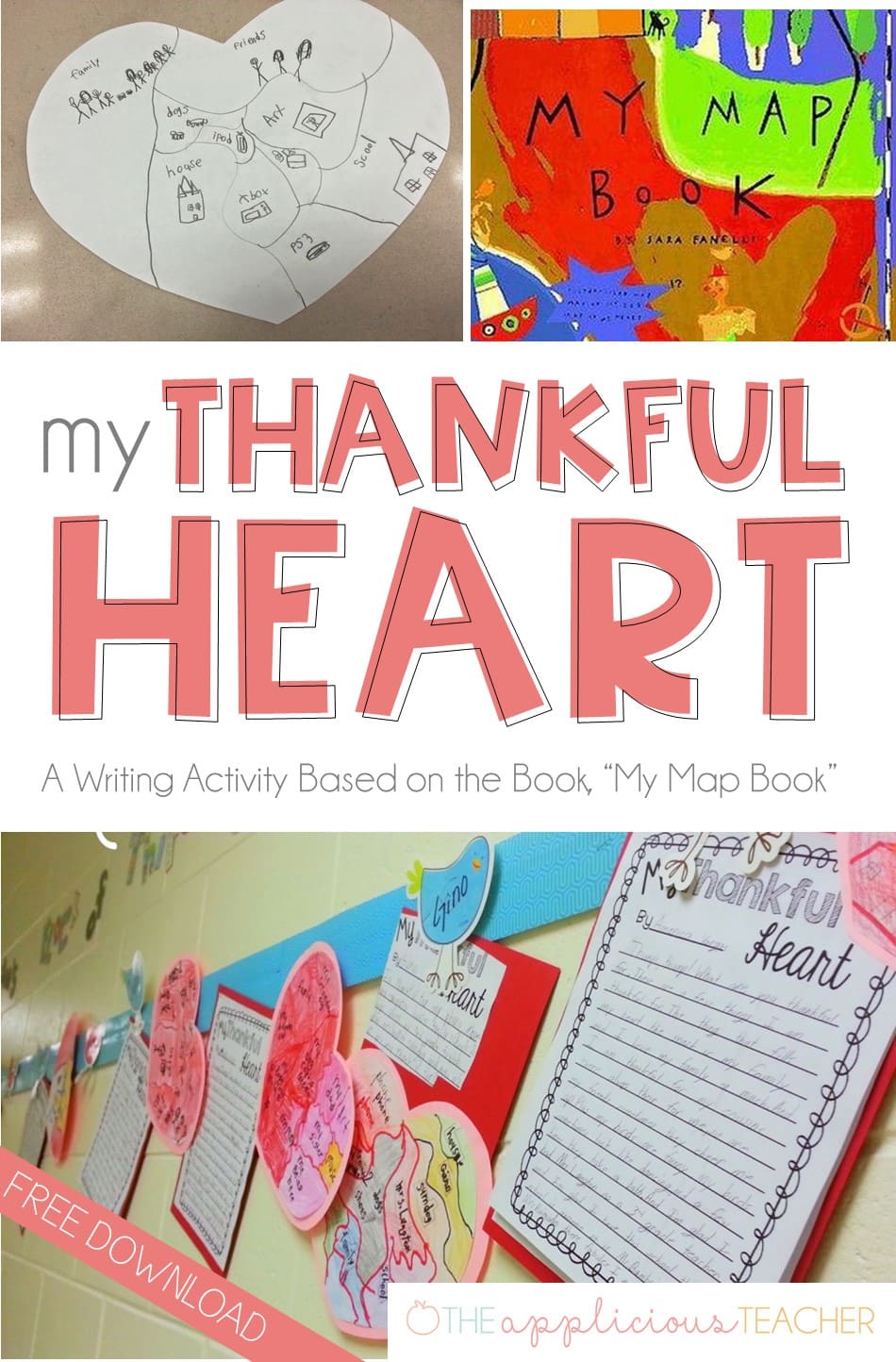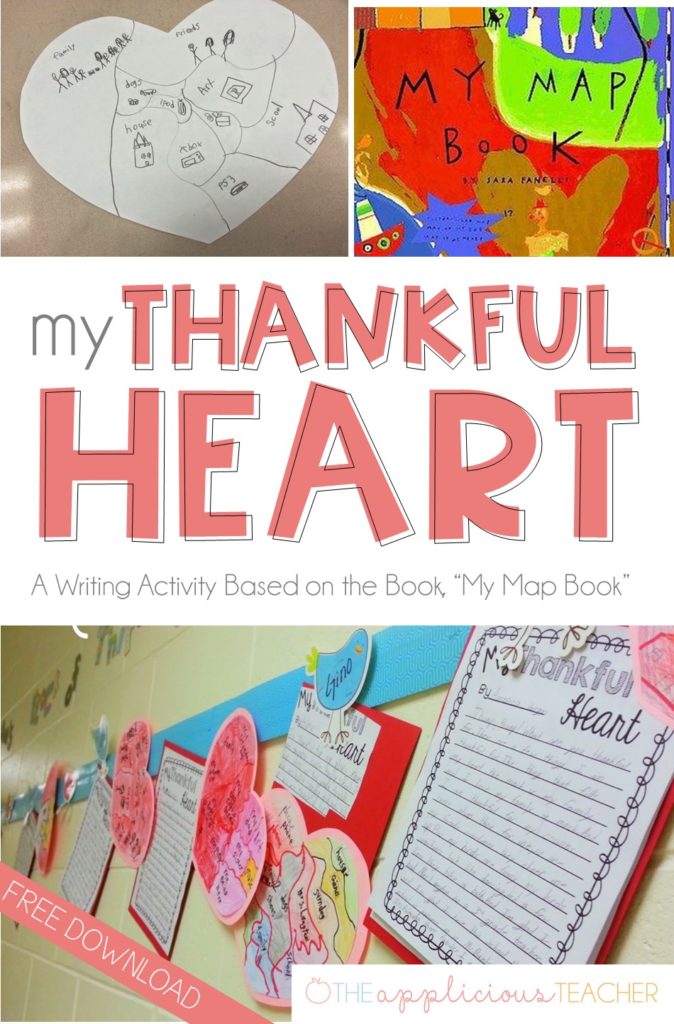 We did this for Thanksgiving, but I really think this would work well for Valentine's Day, too!
Sign up to snag these!
Receive all these classroom management tools right to your inbox!