STEM is such an important part of the 21st-century classroom. But, creating a STEM Lab in your classroom (or even just starting STEM activities!) can be super intimidating! There are just so many STEM Materials for the classroom! Which ones are best? So, today I'm sharing 10 of my MUST HAVE materials for your classroom STEM Lab!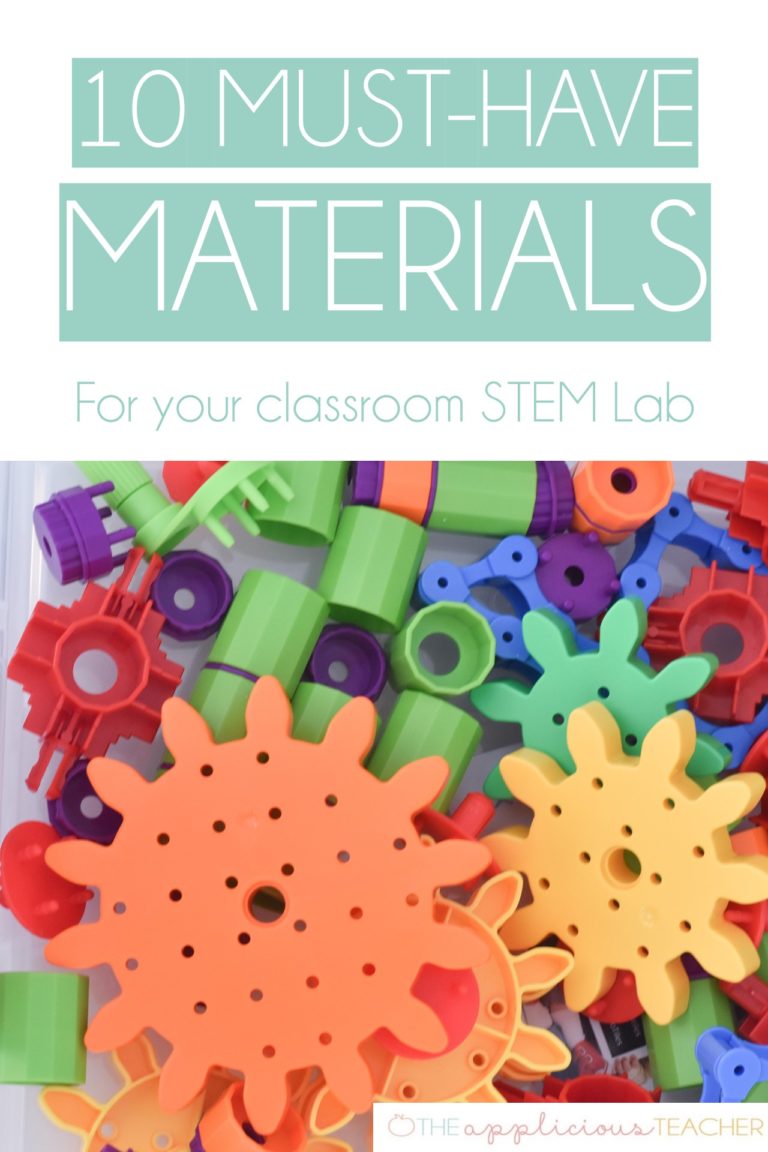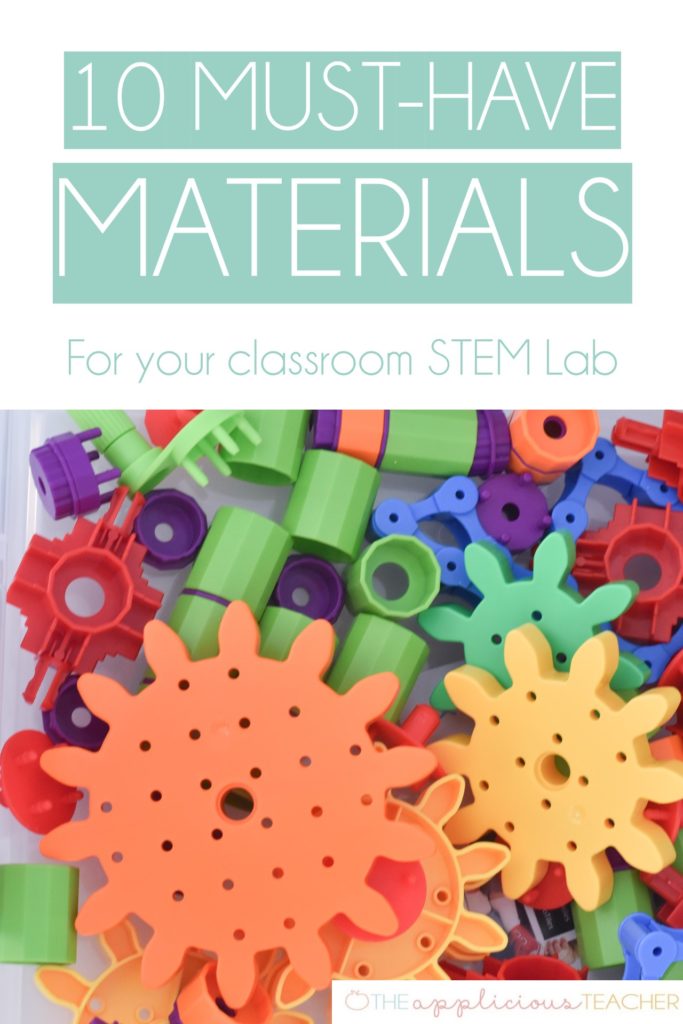 Many of these classroom STEM Materials I mentioned in this blog post, but I've added in a few more to include items that I used with my 5th graders and kinders! They are truly MUST HAVES!
Please note that this post includes some affiliate links. Each time you click and purchase an item that I've included in this post, I receive a small fee in return. These small fees allow me to keep this website full of amazing content for you! To read more about my affiliate networks, please check out this page.
STEM Materials at a Glance: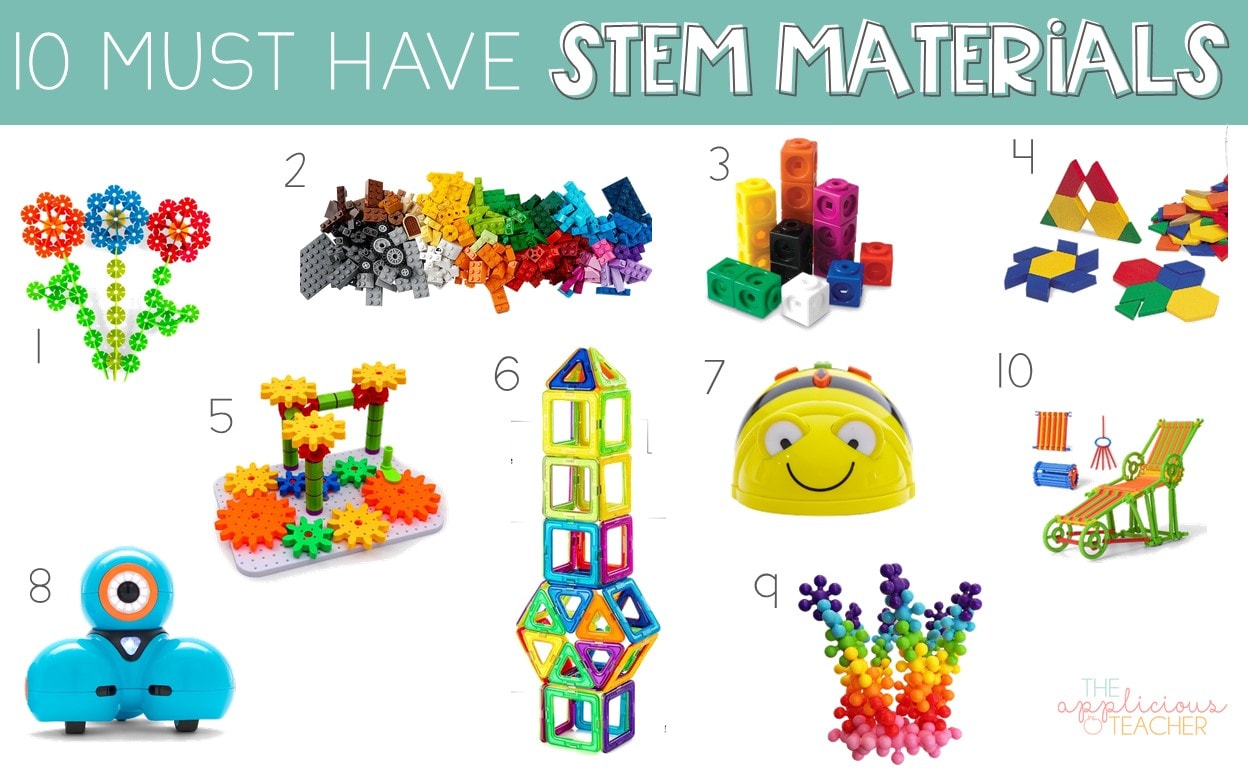 1.Brainflakes 2.Legos 3.Connecting Cubes 4.Pattern Blocks 5.Links and Gears 6.Magnetic Tiles 7.Bee-Bot 8.Dashbot 9.Puffy Snowflakes 10.Engineering Sticks
Please note, these are in no particular order! These are just my top 10 STEM Materials! Many of these items are items you may already have access to through your school, so be sure to scope out your closets and workrooms for leftover math manipulatives from old math adoption kits!
STEM Materials in Detail:
1. Brainflakes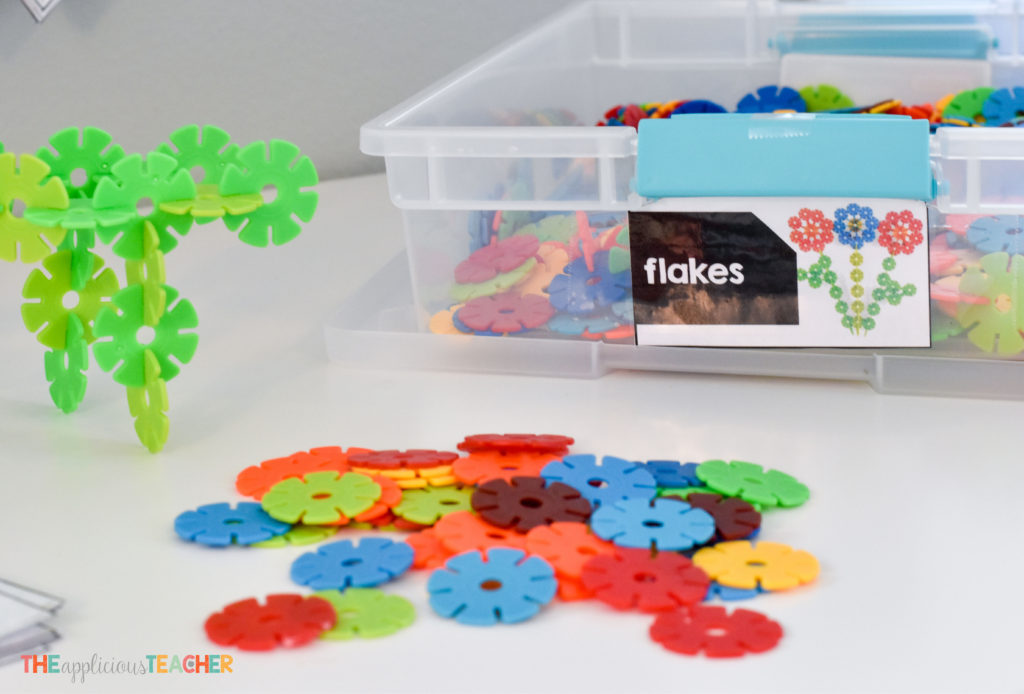 Why They are a Must: These cool plastic snowflake disks have endless possibilities. Shaped like a snowflake, they join with other pieces in eight different areas. They are large enough for small fingers but small enough to make intricate figurines, designs, and structures.
Check them out here on Amazon!
2. Legos
Why They are a Must: This classic building block has sparked imaginations for years! Extra perk? Most of your students will be familiar with them! They're a bit smaller in size, so keep that in mind when selecting materials for younger students. Although, my kinders LOVED playing these! That sometimes microscopic size also means they're perfect for smaller projects and more intricate designs. Also, Legos are a pretty common household toy, which makes them perfect for scoring at community yard sales or through donations from parents.
Check them out here on Amazon!
3. Connecting Cubes
Why They are a Must: These classroom staples BEG to be played with! Their larger size makes them perfect for building taller structures, and fun colors allow them to be used in so many ways!
Check them out here on Amazon!


4. Pattern Blocks
Why They are a Must: This primary classroom staple is a must because they are usually so easy to find. Most math curriculum of years past included these in their packs. Use these for when students are working to build flat shapes, animals, and people. Pattern blocks do not connect together, so it makes them a little challenging to use in structure building.
Check them out here on Amazon!
5. Gears and Links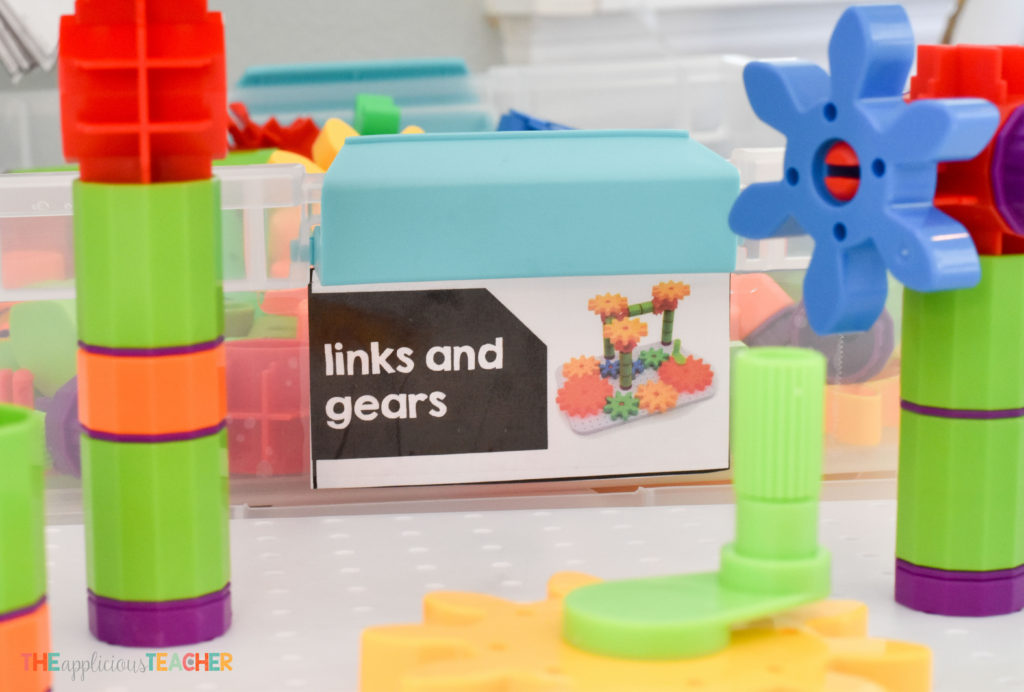 Why They are a Must: When I first stumbled across these here… I was excited to see a kit that tied in simple machines. But once I broke these babies out, I realized how much students could actually do with these gears and links. The learning curve was a little steeper in our kinder Lab. But, I loved how the more my students worked with the manipulatives, the more complex their creations got.
Check them out here on Amazon!
6. Magnetic Tiles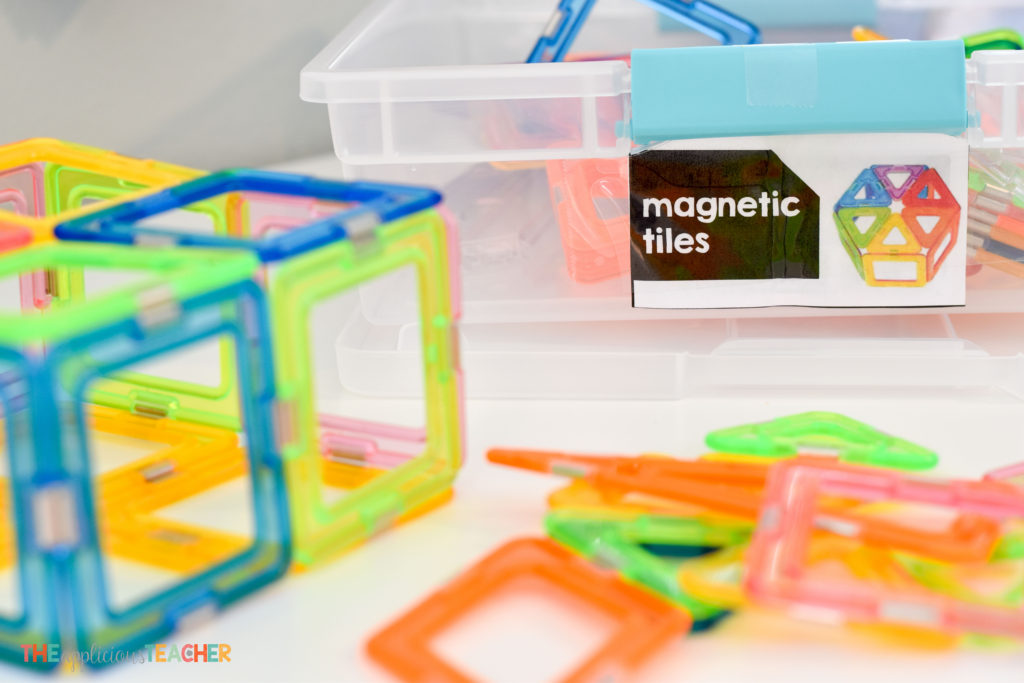 Why They are a Must: I give you the FAVORITE STEM material in my kinder classroom! The idea is simple – simple flat shapes with magnets on each side. But, the magic created with these things? Unreal! These little tiles quickly became the must use manipulative at the lab! They loved building tall buildings, shapes, and rockets!
Check them out here on Amazon!
7. Bee-Bot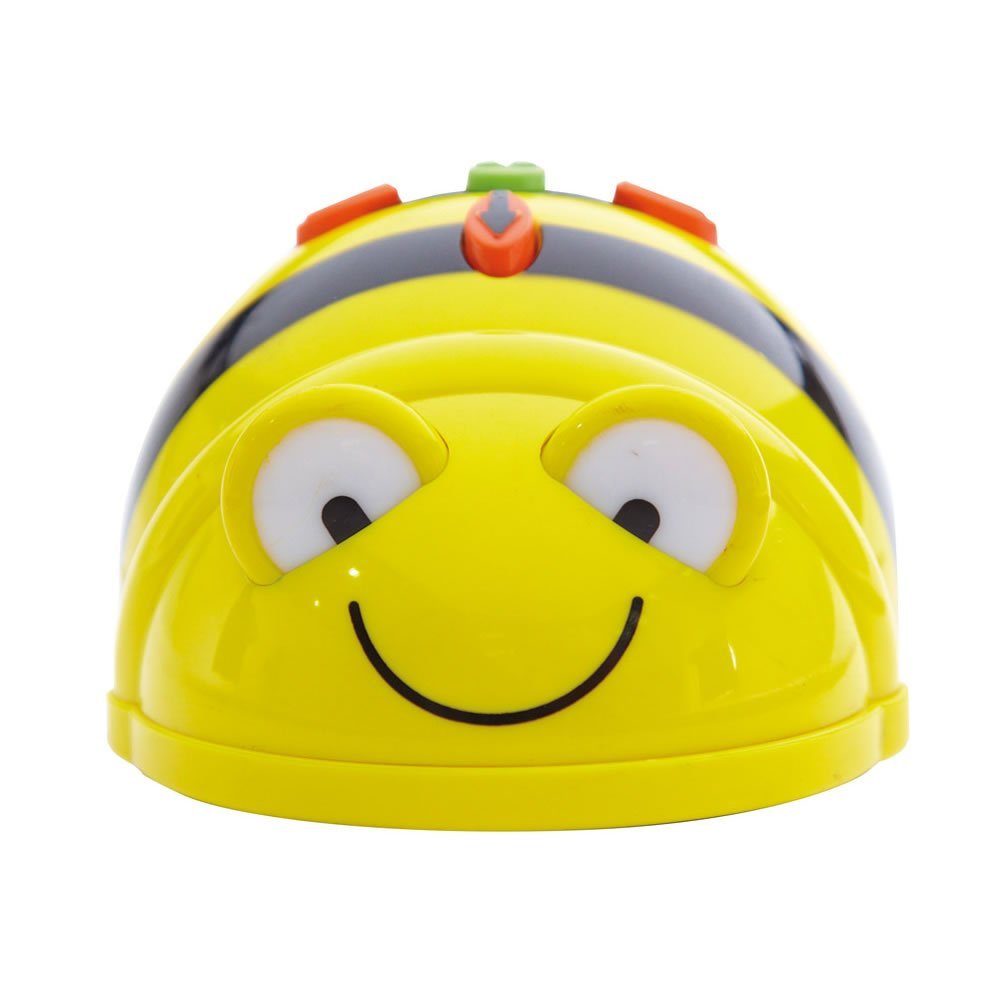 Why They are a Must: No STEM Lab is complete without some sort of technology piece! This cute little bee brings coding to your k-2 classroom! With easy to use direction buttons and a clear grid, you can have your students coding in no time!
Check them out here on Amazon!
8. Dash Robot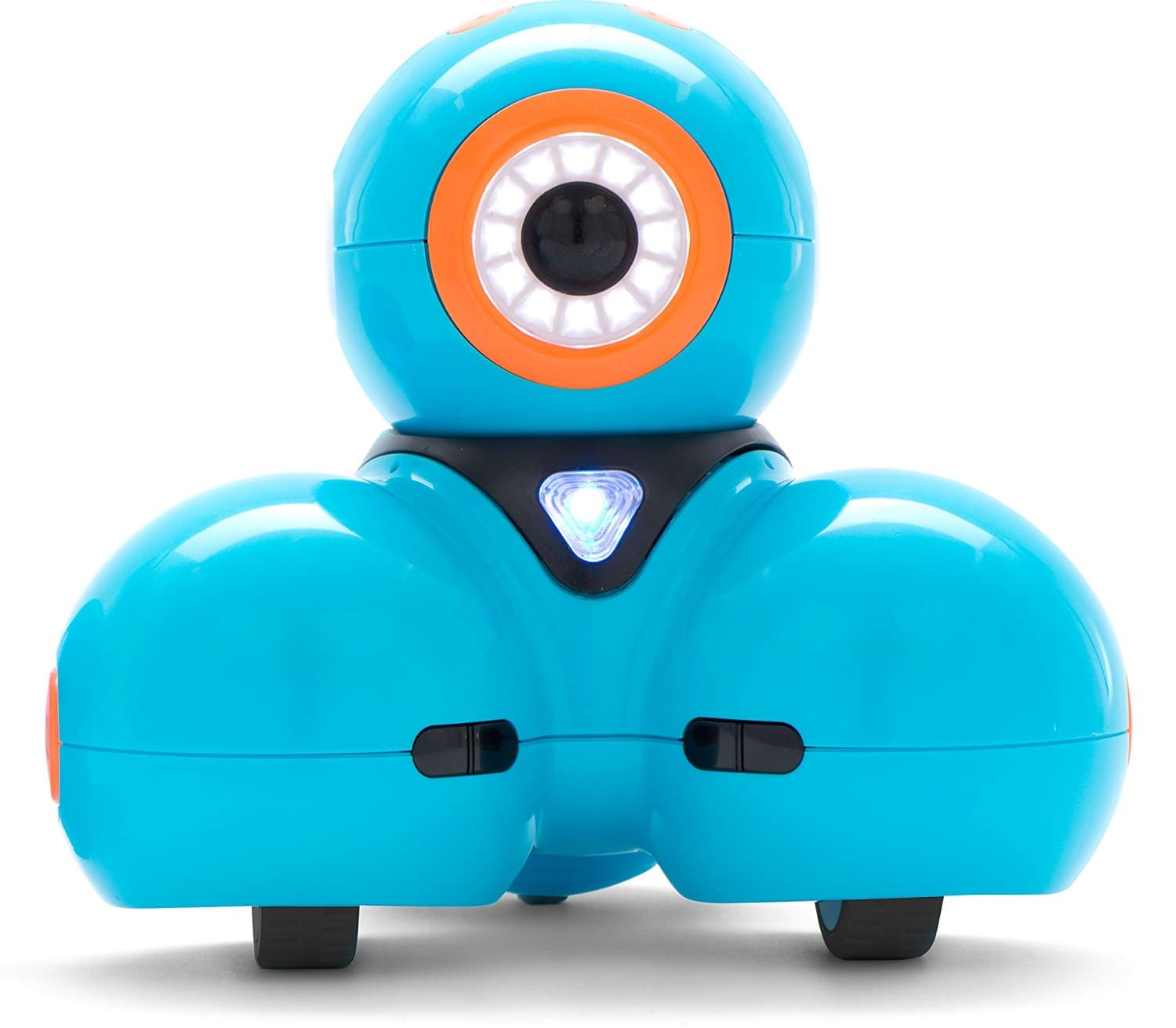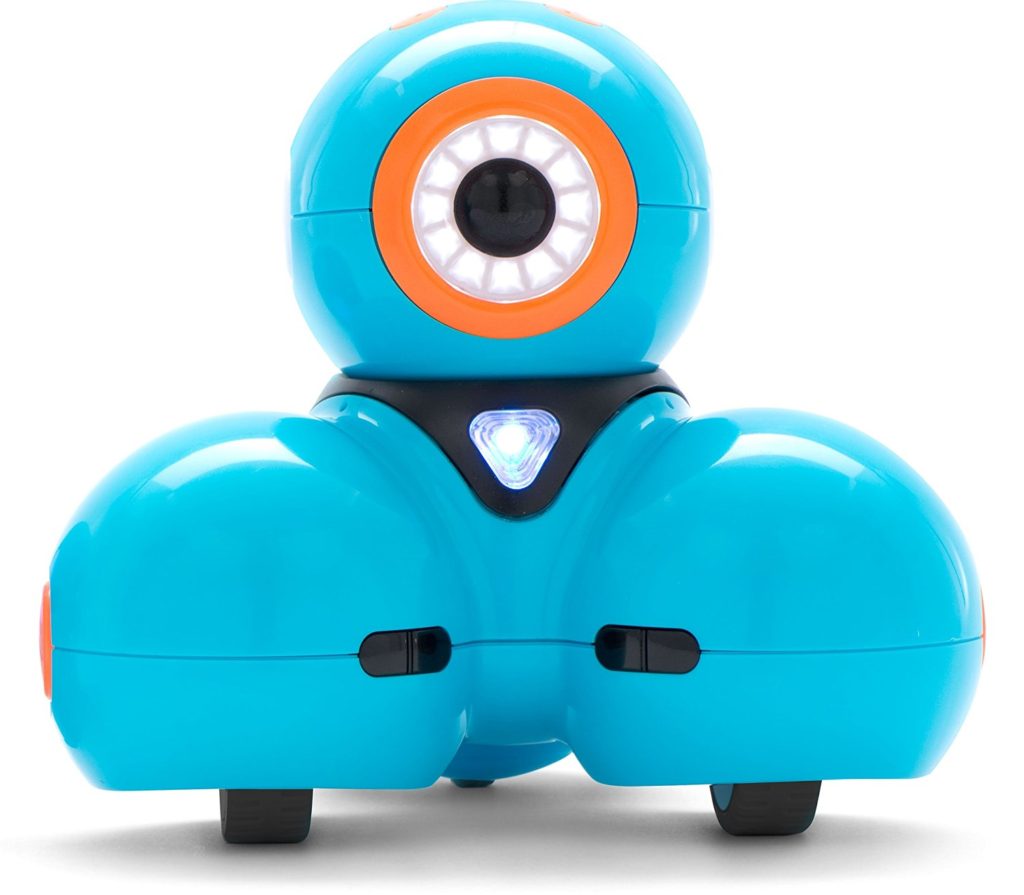 Why They are a Must: These cute little guys are another way to bring technology to your classroom STEM Lab! Dash marries science, coding, and fun together like nothing else! Unlike the Bee-Bot, students use their smartphone or tablet to program their Dash. I promise engagement on these babies is instant! My 5th graders LOVED working with these!
Check them out here on Amazon!


9. Puffy Snowflake Blocks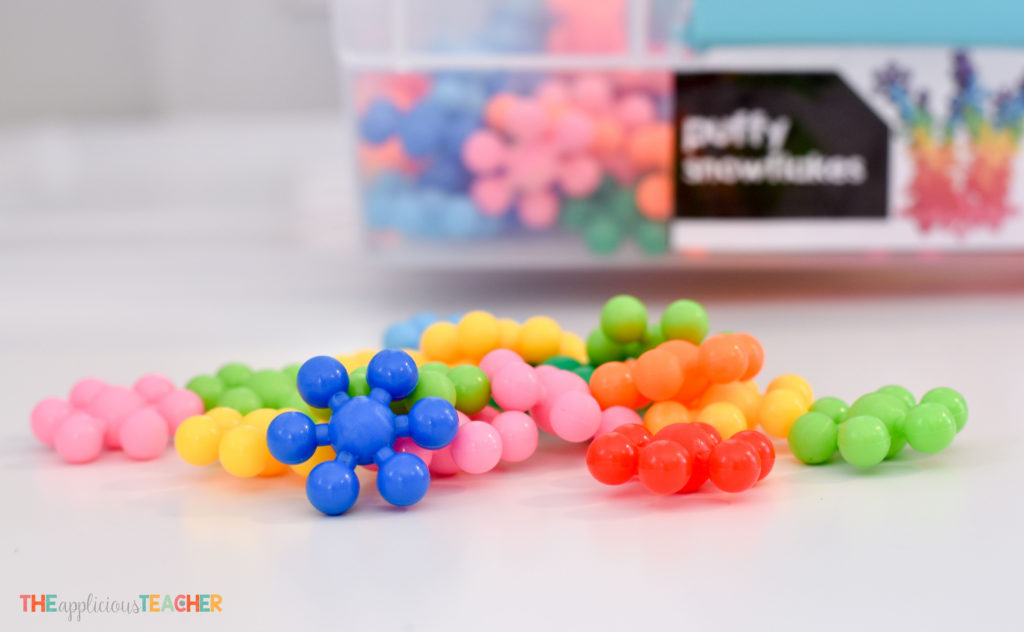 Why They are a Must: Similar to the Brainflakes listed above, these innovative puffy snowflake versions help make building structures, animals, and shapes super easy! I loved the size of them (think easier cleanup!), but my students loved the different colors and endless possibilities!
Check them out here on Amazon!
10. Engineering Sticks
Why They are a Must: Relatively new, these cool sticks allow your students' imaginations to run wild. Different than the building blocks and flakes mentioned above, these allow for both intricate and large-scale building!
Check them out here on Amazon!
Keeping Your Supplies Organized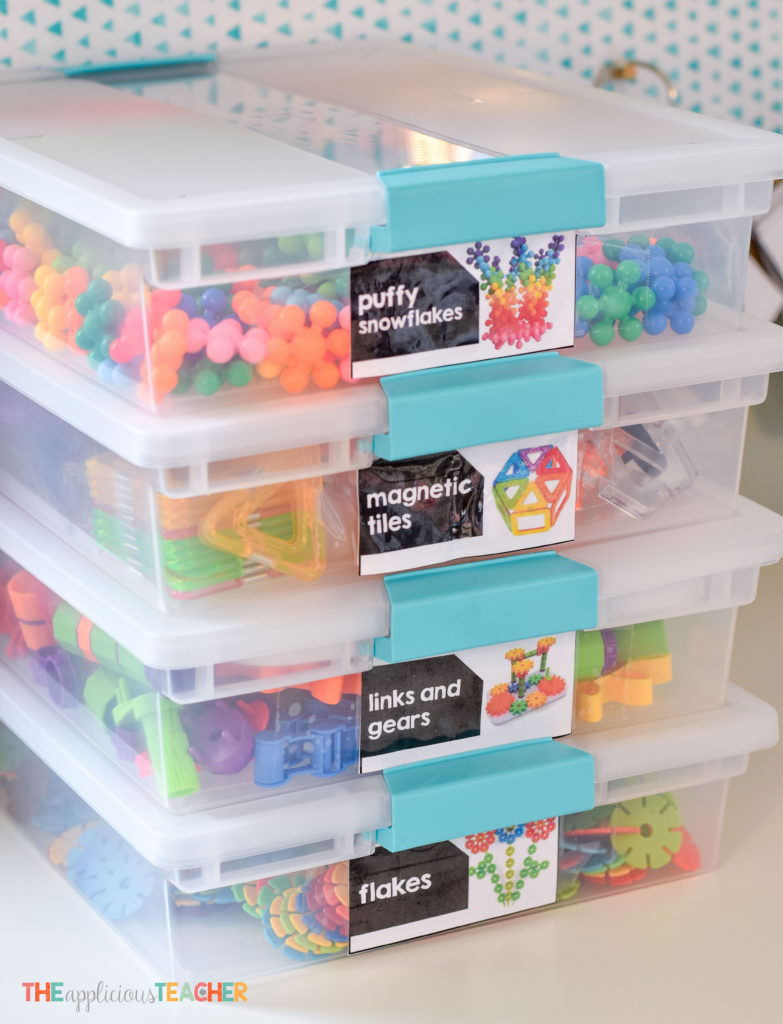 One of the key ways to make this little Lab successful in your classroom is to keep your materials organized! When everything has a place, it's easier to see what you have, as well as cleaning up. That's why I love these clip-top Sterilite bins I found at Target. They are on Amazon too!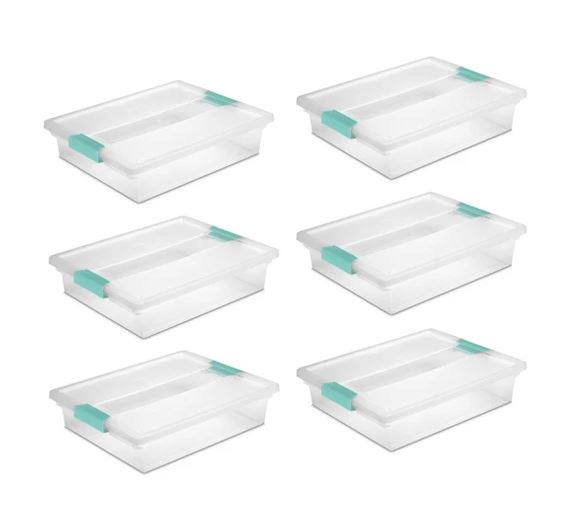 They are thinner in size, so they are perfect for keeping your materials stacked up. There are other sizes available, if you're looking to house your robots or bigger materials. Check out all the Sterilite Clip-Top containers on Target.com here!
So these are just 10 of my favorite STEM Materials for a classroom STEM Lab!
Do you have any other favorites? Be sure to comment below!
Creating Your Own Classroom STEM Lab
Interested in creating your own Mini STEM Lab in your classroom? Be sure to check out this product here in my TeachersPayTeachers store! This startup kit includes:
Suggestions for set up and use
Labels for your STEM bins and materials
4 different sets of task cards to help keep your students focused as they STEM-gineer!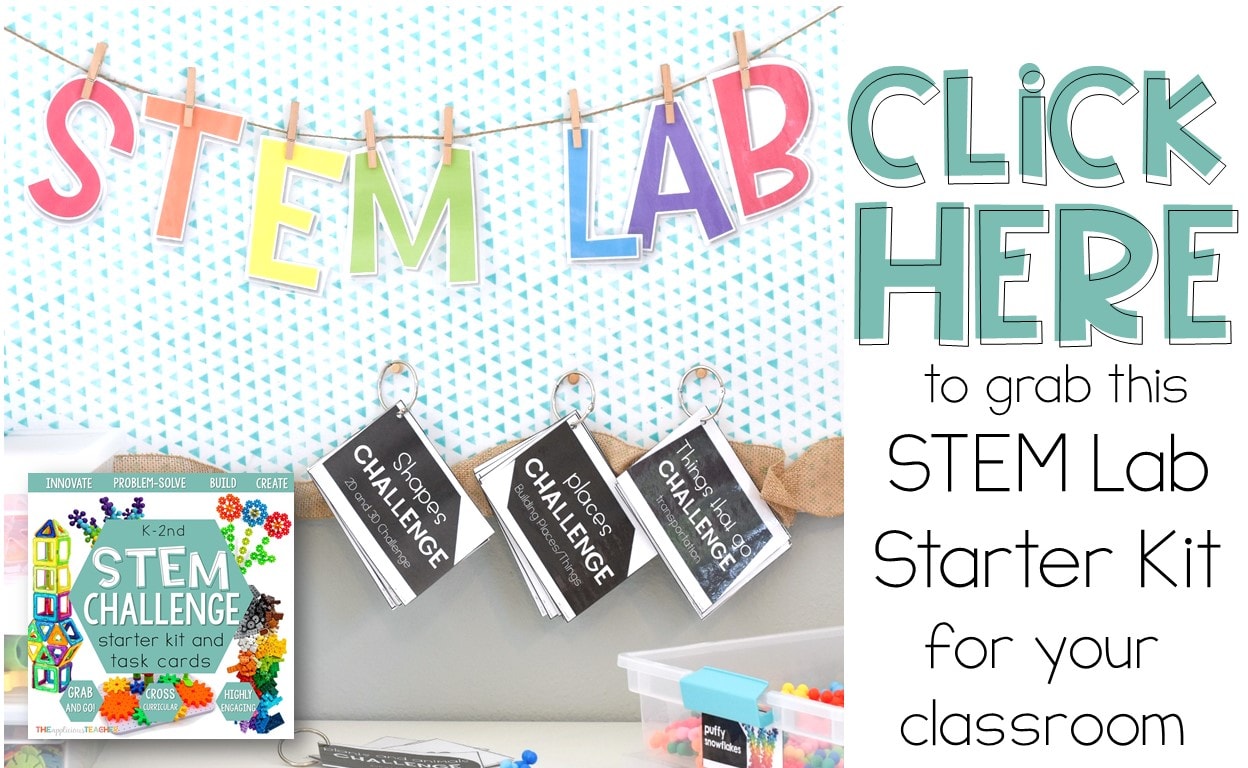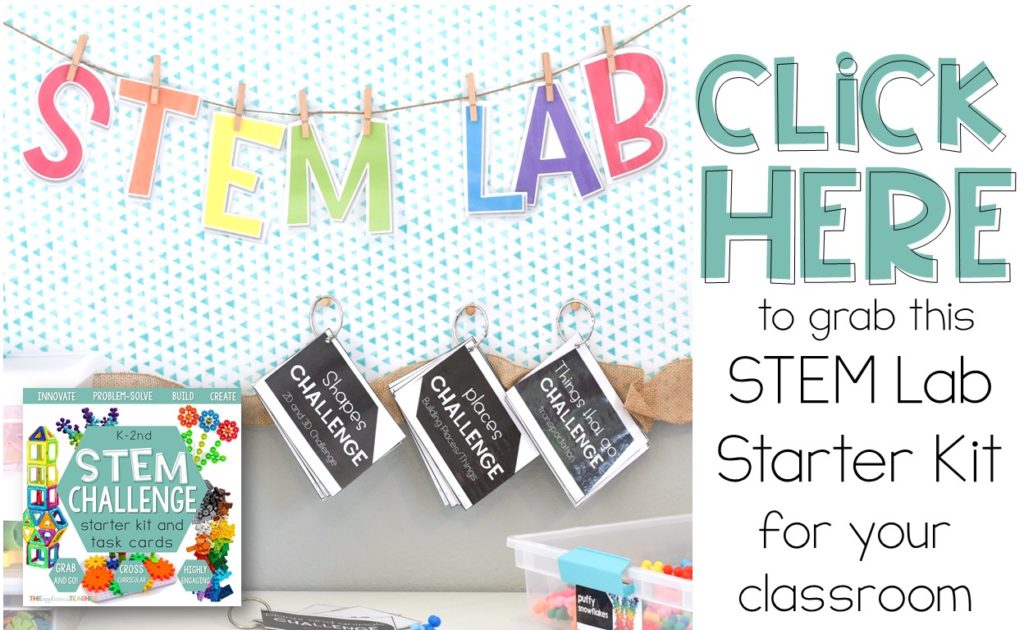 Sign up to snag these!
Receive all these classroom management tools right to your inbox!