It is that time again!
Time for another installment of
An Apple A Day!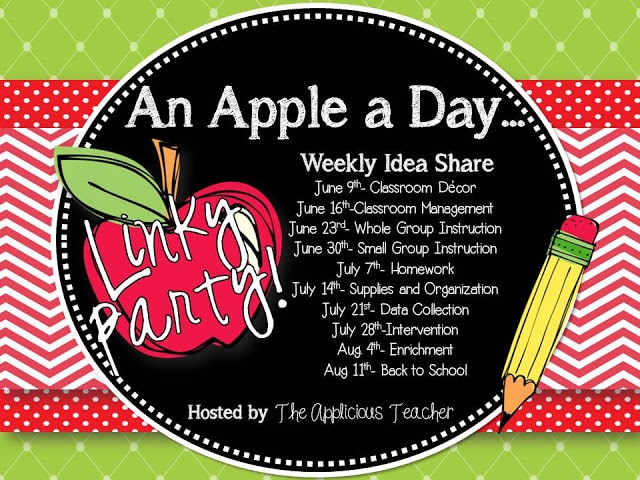 This week's topic is Whole Group Instruction
I read a statistic one time that stated teachers make over 1,500 educational decisions in one day
( THAT explains why I am so mentally spent by the time I get home…)
I can only assume that most of those decisions are made during your whole group instruction.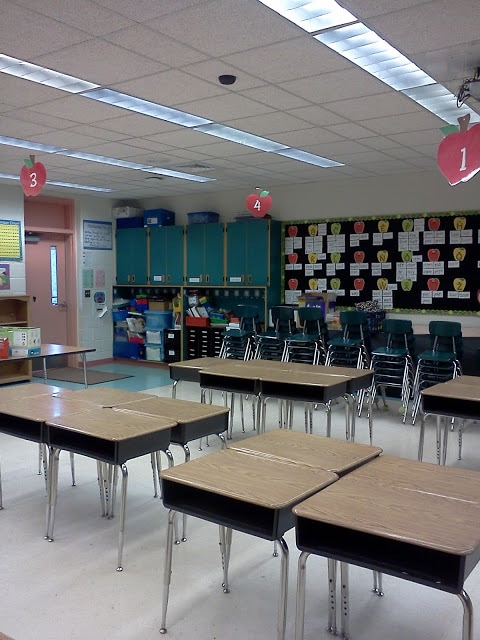 (Picture of my classroom)
Should I walk over there and stand next to Mark who is obviously finding the tape on his desk more exciting then me? Or should I go and remove the scissors from Tammy's hands…?
Is my class ready for this lesson..? Should I reteach yesterday's lesson?
Speaking of lessons… what IS today's math lesson!? Did I remember to pull out the manipulatives…?
I feel like I think all those things all at the same time!! LOL!
Well, either way.. here are some things that help me make my 1,500 decisions
TIME! TIME! TIME!
I could not get through my day without my
Large Classroom Timer
! It serves as a visual reminder to not only my kiddos, but also myself! Centers, crafts, activities, they are all done to the tune of this timer in my room!
My Carpet
My carpet is a left over remnant which I inherited from a teacher who was retired about a year after I started teaching. It is old, dingy and doesn't math my room, but I couldn't imagine teaching my whole group lessons with out it!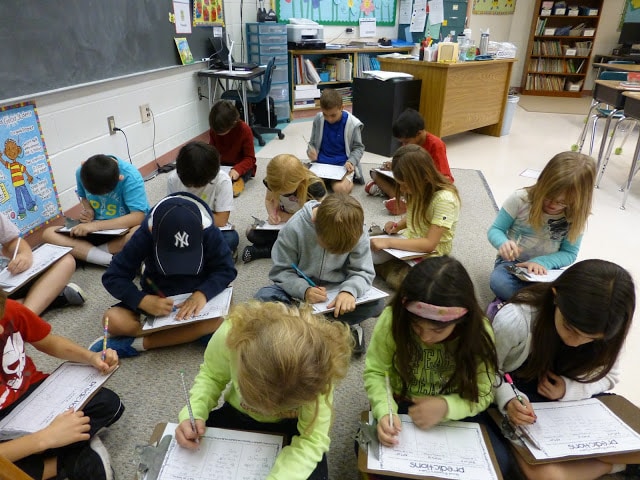 I call students to the carpet for almost all of my whole group lessons. I like the feeling of my students being "right there" as I (or we, I love letting the kiddos get in on the action) teach. Then I send 'em back to their seat for their independent practice or small group instruction.
MODEL! With the Chalkboard and my Document Camera
I am a HUGE visual learner. I use my good ol' chalkboard everyday.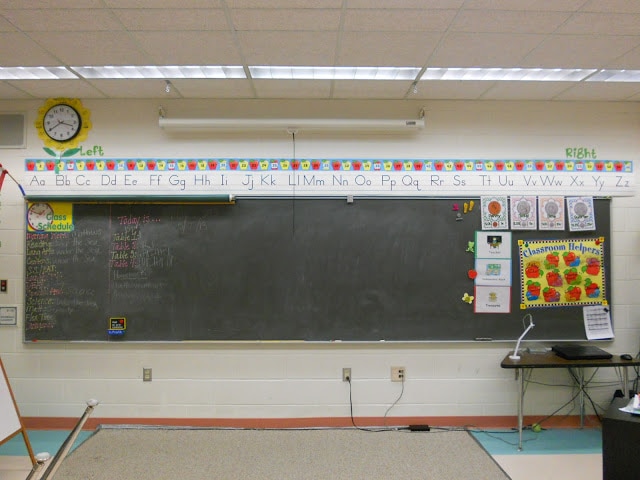 I also keep my carpet right by it, so I can easily switch from using my whiteboard to my chalkboard with a "barber chair" from the students.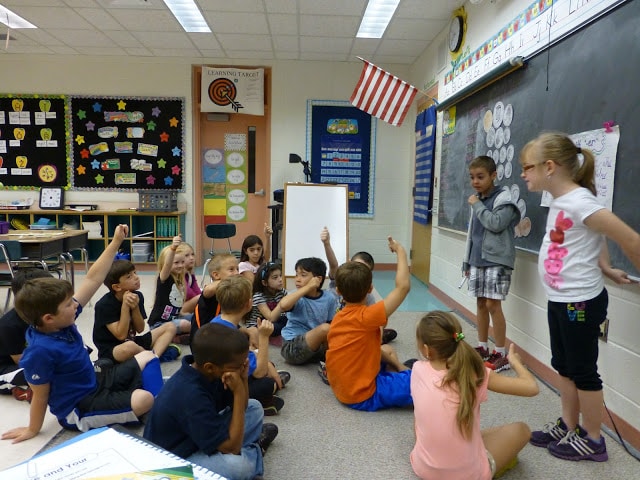 I also LOVE my document camera! So LONG overhead projectors and your expensive sheets!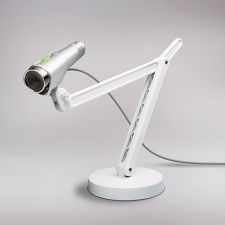 I can model writing, math problems, and even reading strategies.
Kagan Structures
I've used Kagan Structures in my classroom for about 3 years now, and I am a believer!
They solve the age old question of whole group instruction, "How am I going to have EVERYONE engaged and actively participating?"
A few of my faves include: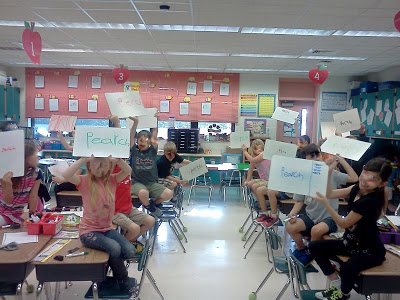 Showdown!
and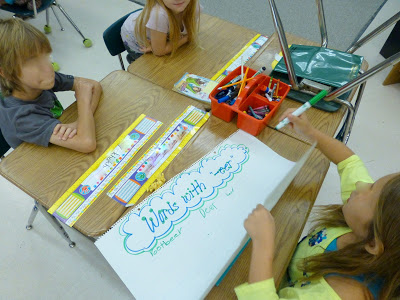 Round Table
If your district offers Kagan training, I highly recommend it!
My last whole group tip is,,,
My Learning Target Chart
Learning Targets are one of those "buzz" words you hear a lot about in education. But this is one of those things that make sense.
Tell your students what they are actaully learning? WHAT- GENIUS! Makes sense to me!!!
Before most lessons we review what we've already learned, then I state what we our learning target is for that lesson. After the lesson is complete, I review the learning target and refer back to the chart. Then I would have students rate their understanding of the learning target by holding up fingers.
(So wish I had taken pictures of this!)
Three fingers means, "I got it". Two fingers means, "I understand, but I may need a little more help". One finger mean, "I am no where near understanding the learning target", and four fingers showed mastery and that they could teach another student as well.
I double check my fours and after demonstrating they could "teach me", I would send my twos and ones to the back table to have a reteach lesson while my threes and fours set to work. Once my fours completed their assignment, they could help other students who struggled while I taught a mini lesson at the back table.
Once a student demonstrated understanding in my mini group, I would send them back to their seat to finish their assignment. Any further questions could be answered by a four.
Although I didn't use this strategy with every lesson, I often used in during math time. I like how it gives me the freedom to complete a reteach lesson if needed, while not abandoning my class.
After the lesson was complete, students could then go work on different math activities. During that time, I would often pull my fours and do an enrichment lesson.
Well those are just a few tricks of how I complete whole group instruction in my classroom.
Now on to our winners from last week's giveaway!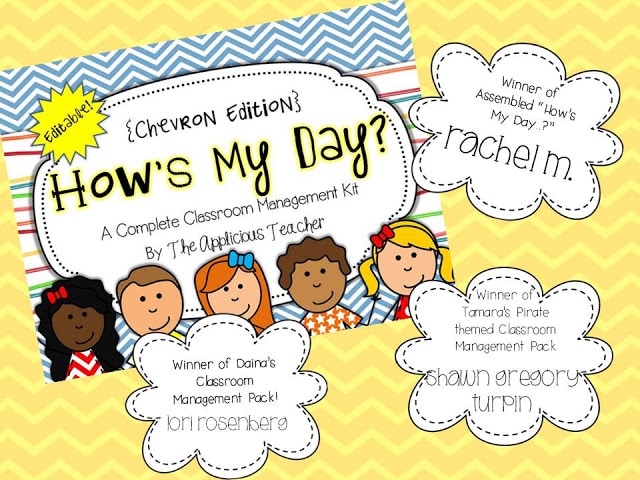 Ladies, we will be in touch via email! Be sure to link up and tell us all about your whole group instruction tips!!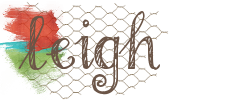 document.write('
Sign up to snag these!
Receive all these classroom management tools right to your inbox!