Planning for the first day of school can be stressful. After 13 years of first days, I can say there are definitely a few favorite activities I like to incorporate on the first day of school. Today, I'm sharing a few of my favorite first day of school math activities that I know your students will love!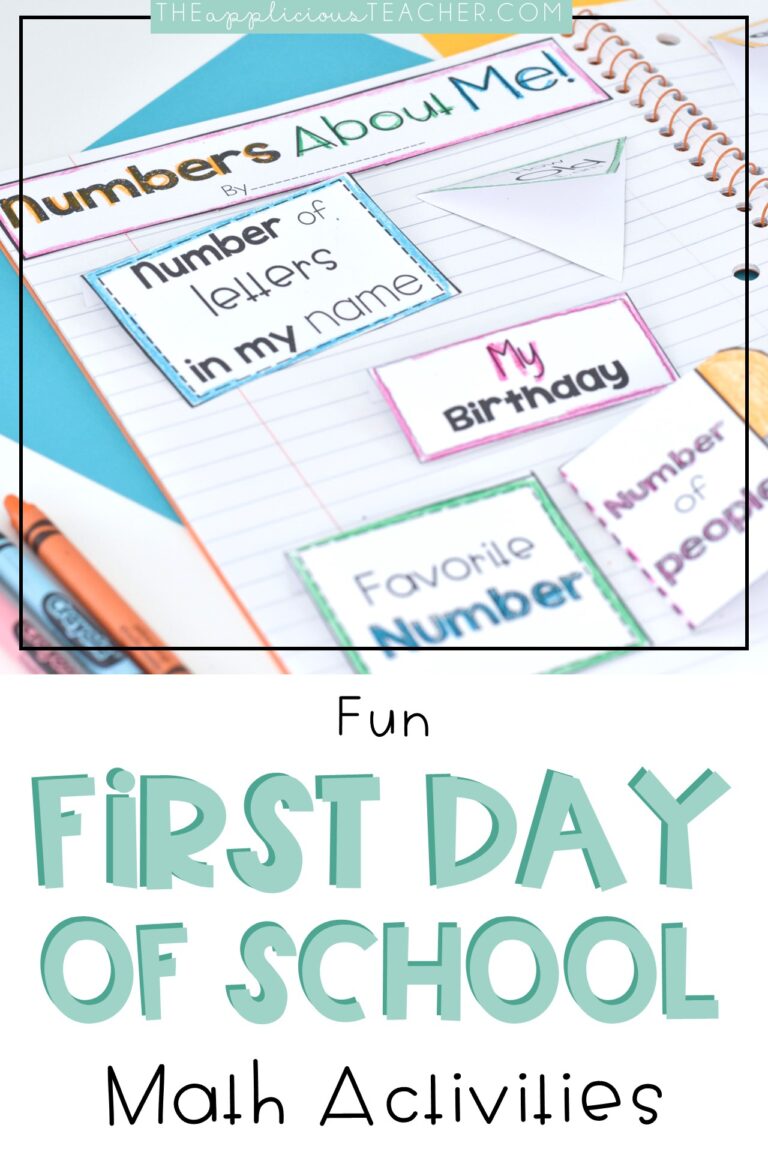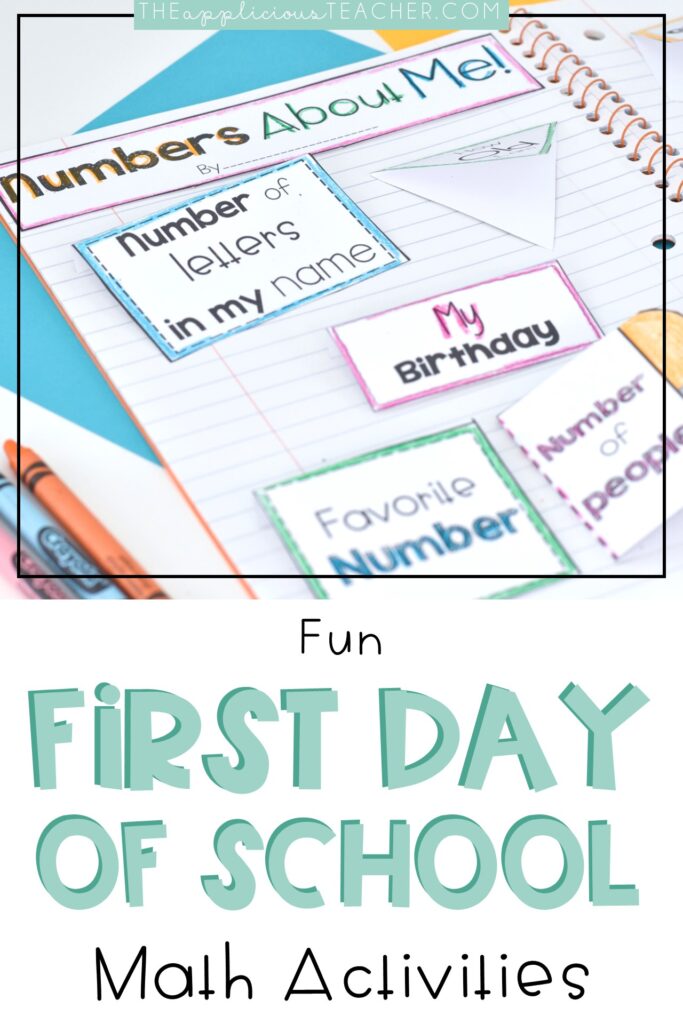 Please note this post contains affiliate links. If you follow my links, please know that I make a very small commission from your purchase. There is no cost to you, but this extra coinage allows me to continue creating free resources and writing awesome content for you!
Math Activities for the First Day of School
First up, let's talk about the first day of school graphing activities. These have been a favorite with my second graders for years!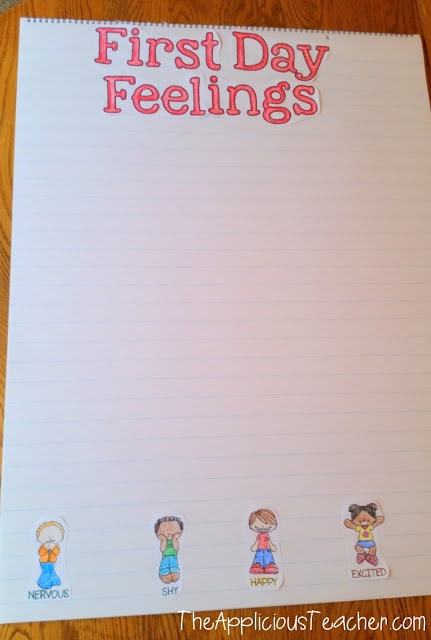 First Day Feelings Class Chart
For this graphing activity, read the book First Day Jitters by Julie Dannenberg. Afterward, students choose how they feel on the first day of school. Have students create a graph to display how everyone is feeling!
Looking for more First Day Jitters activities? Then be sure to check out this unit!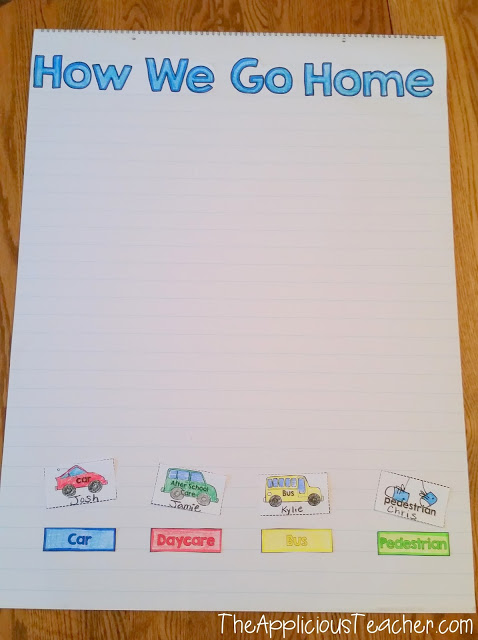 How We Go Home Class Chart
This is another class favorite and a fun and easy first day of school math activity.
To start the lesson, read the book This is How We Go to School. After reading, students select how they will be going home from school. Then, graph the results on a large sheet of anchor chart paper.
This is also a great way to check if students really know how they are going home at the end of the day. If they don't, this gives you time to search your records or call and double-check!
Like these back to school charts? You can grab them for free as part of the Applicious Resource Library! Click here to sign up!
First Day of School Interactive Math Notebook Pages
Do you use interactive notebooks during your math time? I love interactive notebooks and think math is the perfect subject to use them with! Built-in note-taking? YES, PLEASE!
Well… if you need a first day of school math activity that will also introduce your interactive math notebook, this next activity is perfect for you!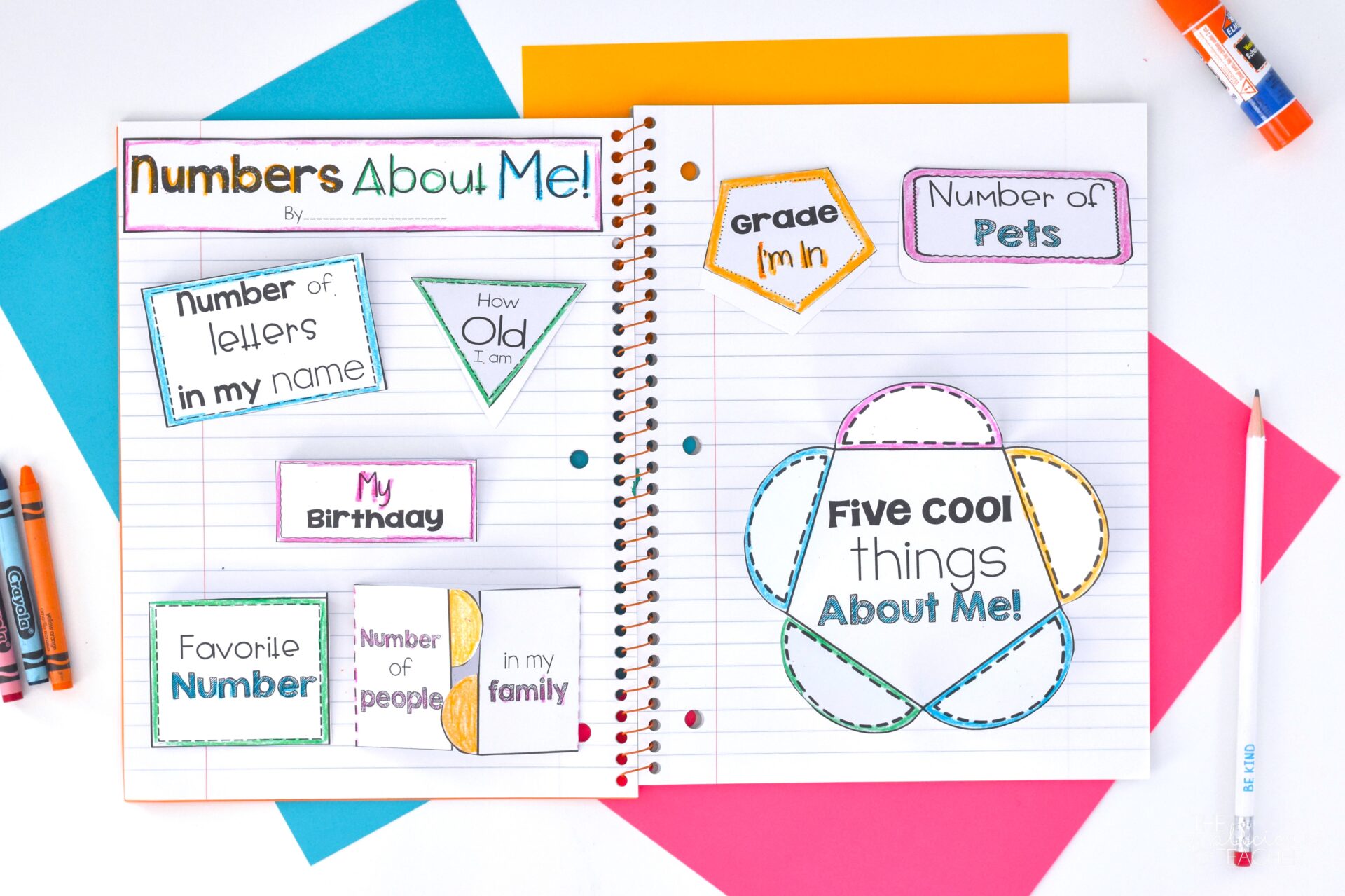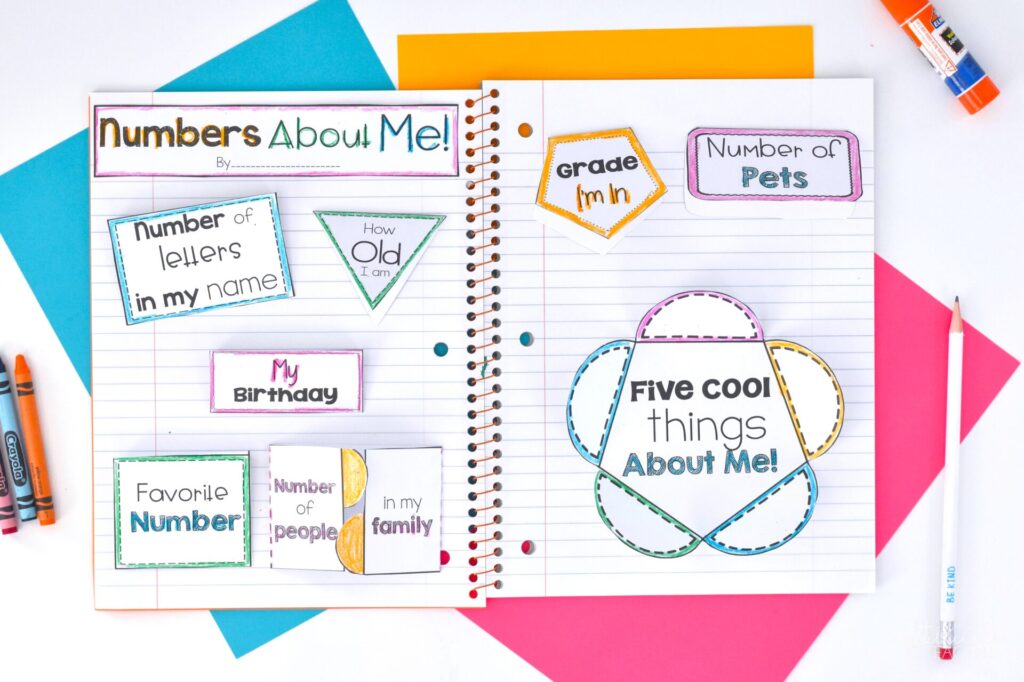 For this simple first day activity, students work to set up their math notebooks by adding a little bit of "Numbers About Me" information to the first two pages!
This activity includes sections for students to share who is in their family, if they have any pets, and other cool facts.
Just don't forget to give some time at the end of the lesson for students to share with a few buddies!
Numbers About Me Hundreds Chart Activity
This last first day of school math activity I'll share is perfect for 2nd grade and above! If you plan on working with a hundreds chart at any point in the school year, this simple find, color, and solve math activity is a perfect place to start.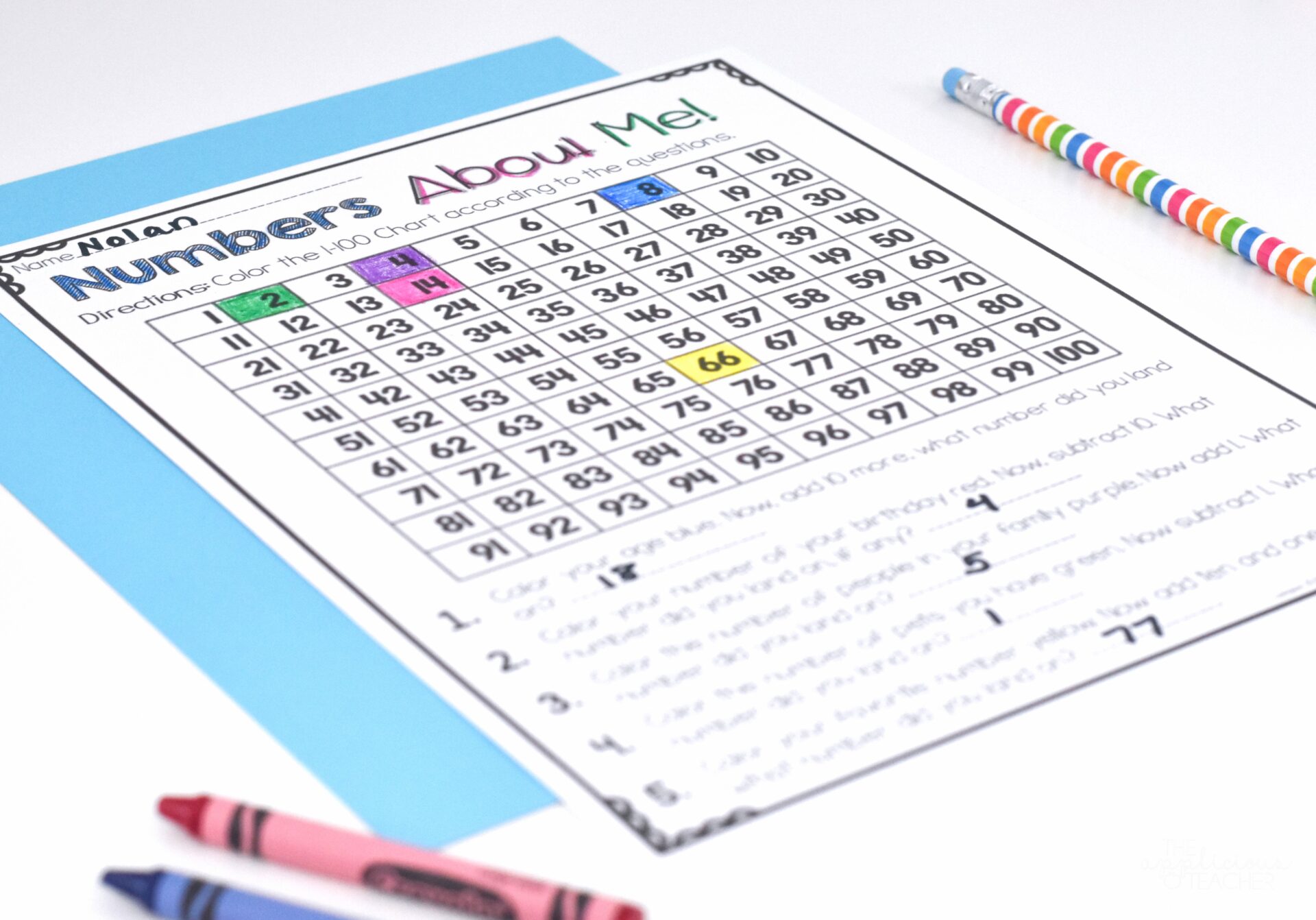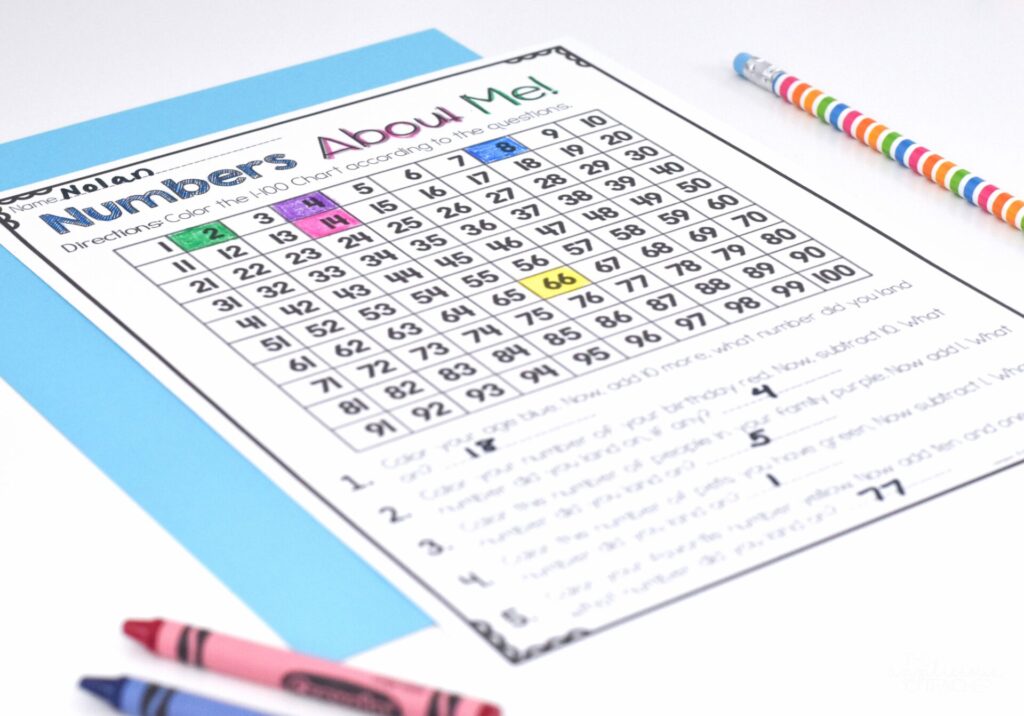 To complete, students work to find different number answers to the questions. Then, they work to add or subtract based on the question. Great for reviewing how to move forward and backward along a hundreds chart.
Back to School Math Activities
Want to have these activities done for you? Check out the Back to School Math Activities pack! This unit includes hands-on learning, interactive notebook pages, and more! All designed with the first few weeks of school in mind! Click here or the button below to check it out!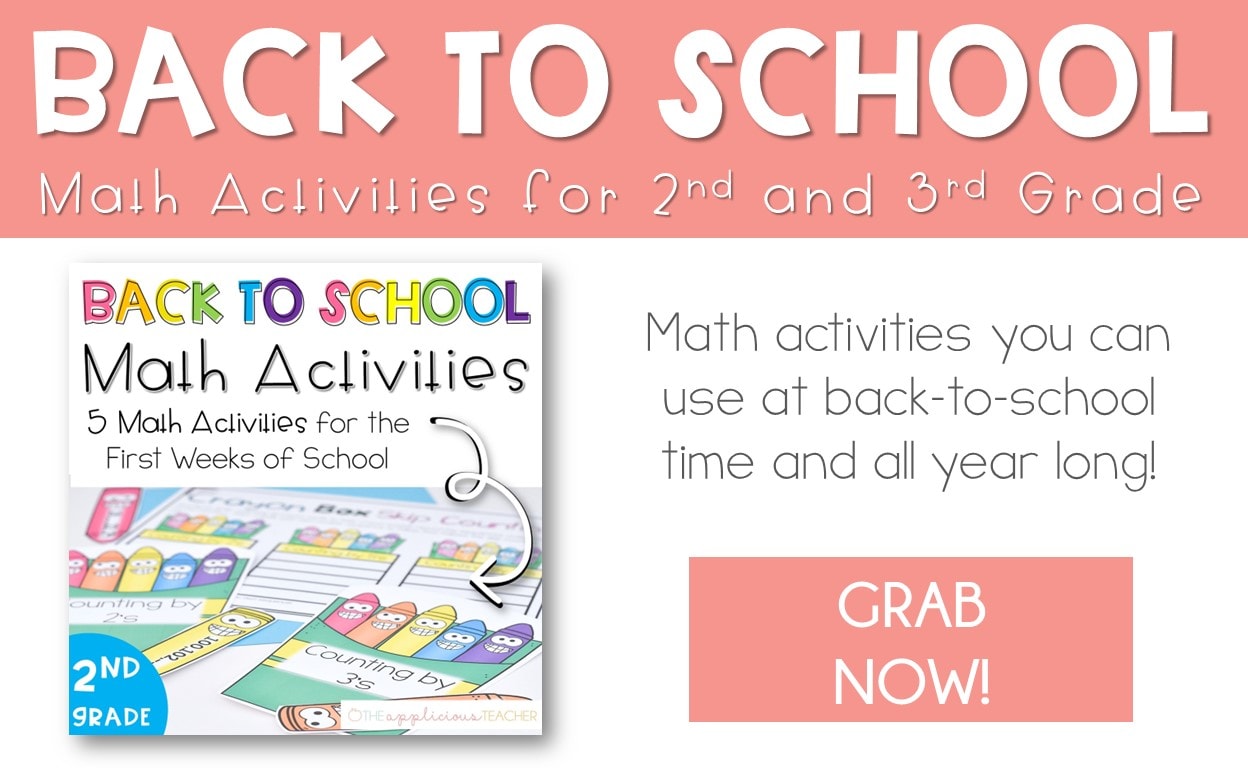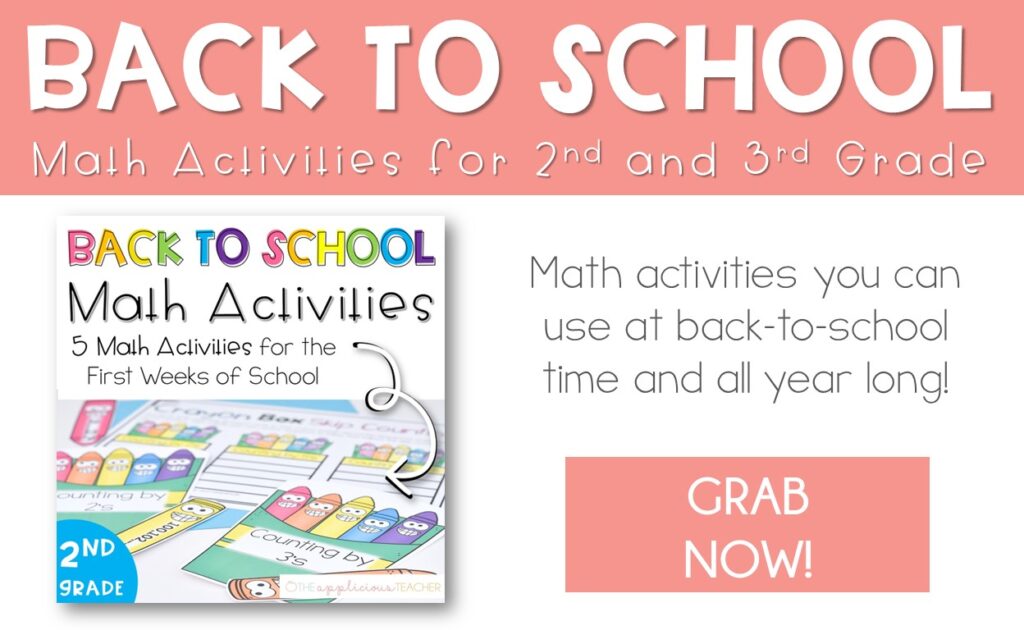 First Day of School Math Activities
Whether you were looking for a community-building lesson like the First Day Jitters graphing, or something to help start up your interactive math notebook, these four suggestions are super easy and fun ways to start your first day of school!
More Great Ideas
Sign up to snag these!
Receive all these classroom management tools right to your inbox!