If I had one favorite part of my classroom routine, it would be
math center tubs
. I love them! I started them when I taught second grade as a way to enrich and reteach my cuties while still practicing all the other concepts we had been learning throughout the year.
(You can check out my tub labels and center contracts here)
Starting Math Tubs in 3rd Grade
So when I moved up to third, I (of course!) brought this routine with me. I just KNEW my big third graders would love the independence and freedom of math center tubs and thrive under the challenging and engaging activities I set out each week, just like my second graders did. #teacherdream
WRONG! Soooo WRONG!Fast forward to week 2 of math tubs and I was ready to throw in the towel! Instead of thriving with each new tub activity I presented, they were floundering! Fights, tears, and incomplete work plagued my beloved math center time! So much so I wanted to give up and cry! #frustratedteacher.
But I knew my kiddos need small group time with me. My kiddos need to learn how to work together, and my kiddos REALLY need extra practice in math! Especially a refresher of those second-grade concepts!
So… I sat and wrote down my issues and tried to figure out why (OH WHY!?) my student selected tubs were a flub!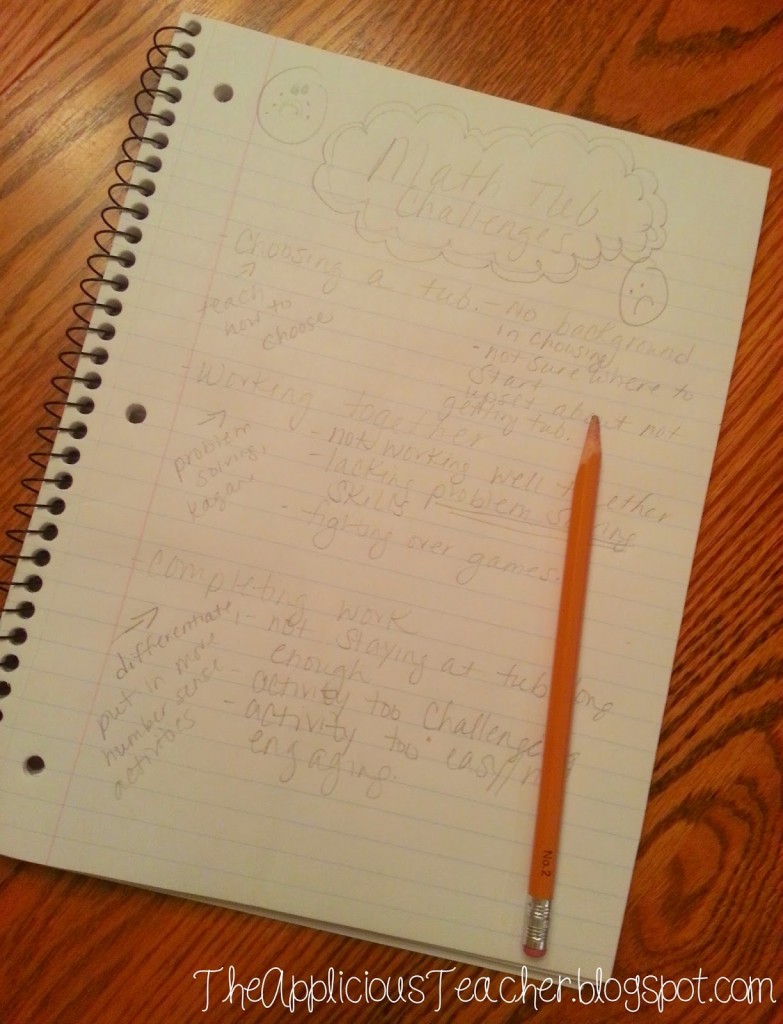 After MUCH reflection, I regrouped. I set out to revamp my math tubs. I filled them with new math games and activities. We went through and reviewed math tub expectations (including how to select a tub, who to play with, and how to know when you're done!)
Using Tubs in Our Classroom
For a week, each day we reviewed the expectations (pausing to discuss any issues I may have noticed during the previous day) I also took a week off from meeting with small groups to facilitate the tubs again. Spot checking the students, helping to problem solve if needed.
By the third week, we were pros! YAY!
The kiddos absolutely loved my newest math center pack too!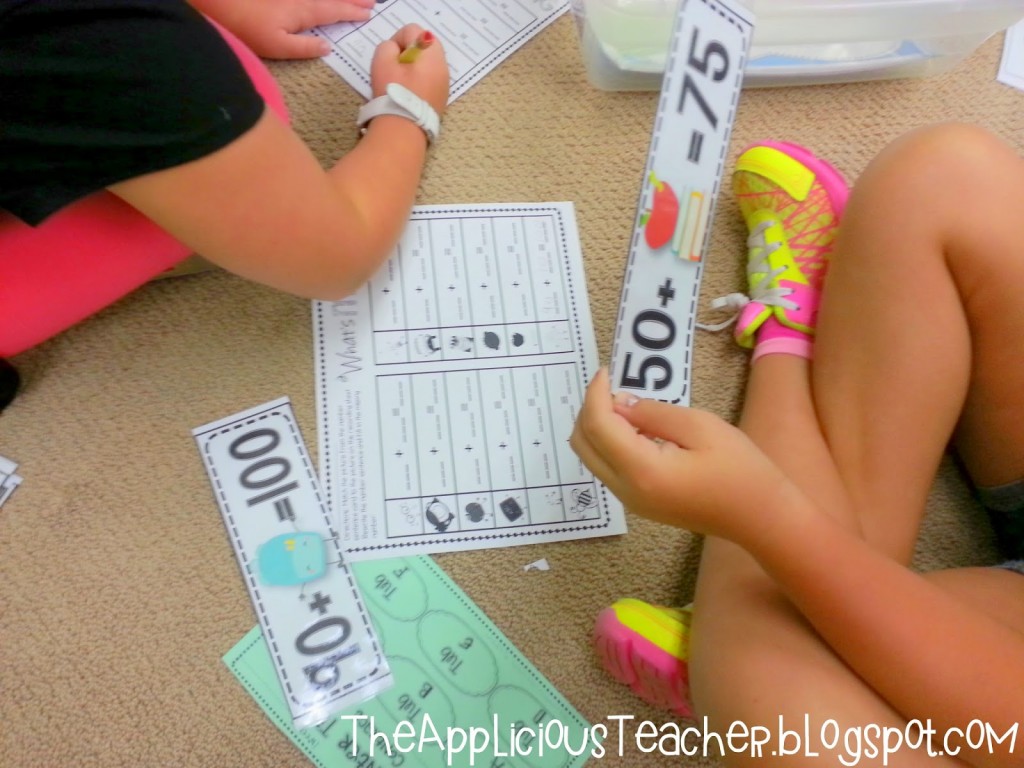 Here we are working on missing addends. I had two sets of cards out for students. One with two-digit numbers and a set of one digit. This made differentiation a breeze!
One of the most popular tubs was my "Number Chart Madness" activity.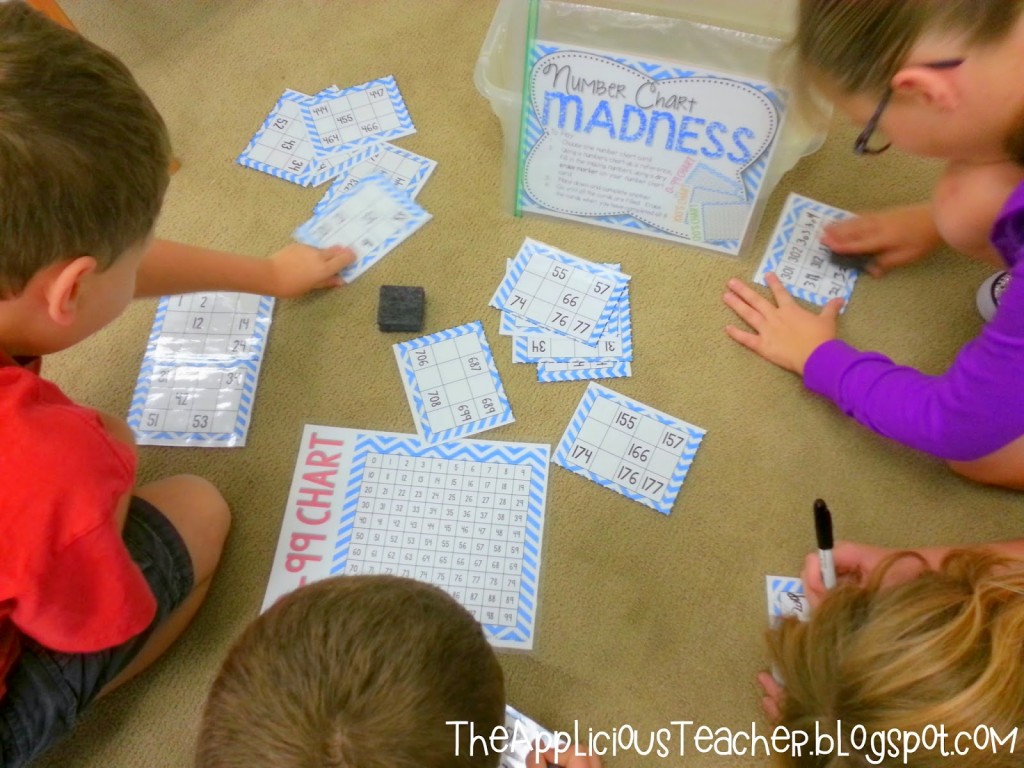 Throw some dry-erase markers in a tub and watch the kiddos have a blast! We actually had a few students "hovering" for this tub!
I also put in the "Let's Number the Ways" activity so students could practice again with representing numbers in different ways!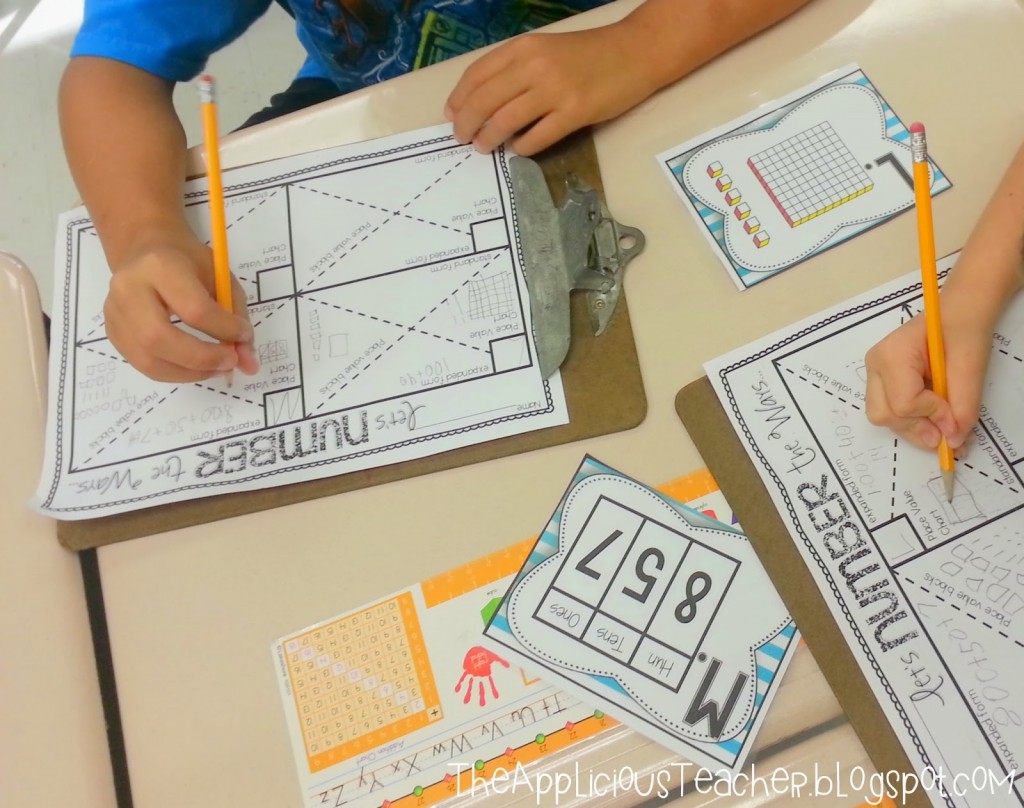 You can check out the rest of this pack here!
Moral of the story? When you know you've got a good thing, don't throw it to the side. Don't be afraid to truly reflect (and not that kind of reflection they make you write right after you've attended a workshop) but true reflection. Sometimes it just takes a reset to get things rolling in the right direction.
Sign up to snag these!
Receive all these classroom management tools right to your inbox!