I think I can… I think I can… I think I can…
That's what I am saying every morning I wake up to go to school these days.
Don't get me wrong, I LOVE school. I LOVE my kiddos. But I am ready for summer. 🙂
Thank goodness I'm teaching a fun unit to keep *ME* excited about coming to school… OK and maybe the kiddos too!
So what's keeping me going to school as excited as the first day?
OCEANS, baby!
(Ok… maybe that and coffee, and those of you who know me, know I DON'T drink coffee)
But anyways, learning about the sea is such a high interest unit! Great way to pull in fiction and LOTS of non-fiction into our reading!
Here are a few of the things we're working on:
Ocean Animal Reports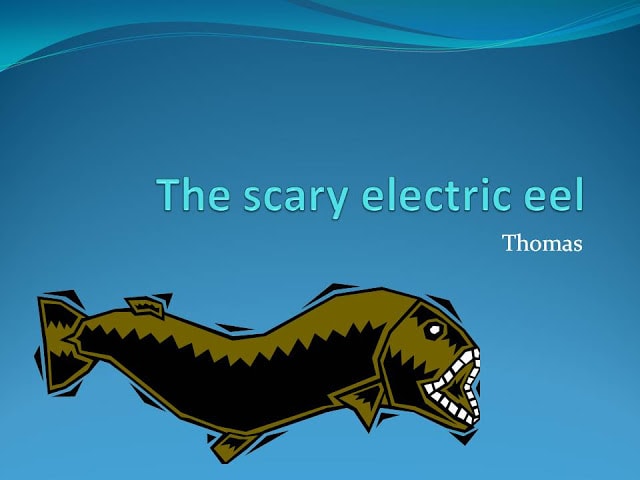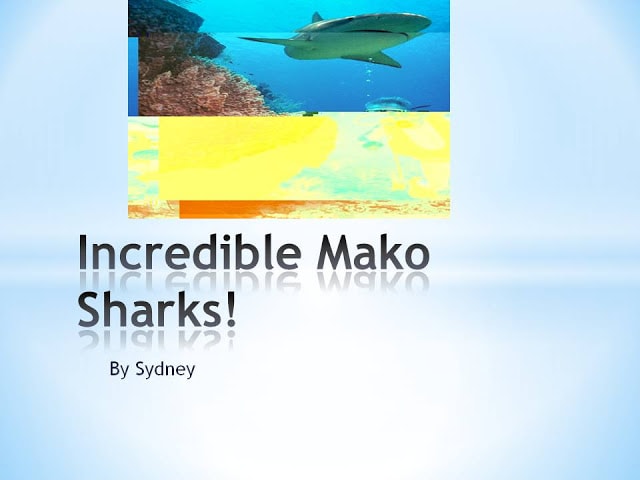 After reading about animals that live in the ocean, my kiddos chose their favorite animal to do a report on. We spent the week researching at the library looking through books and on the computers
( a little nerve racking with 8 year olds!)
The best part? When my kiddos couldn't find information using the resources I had pulled for them, they actually went searching for more on their own!!! (Proud teacher! Tears!)
We used the information we found to create Powerpoint presentations on the traveling computer lab.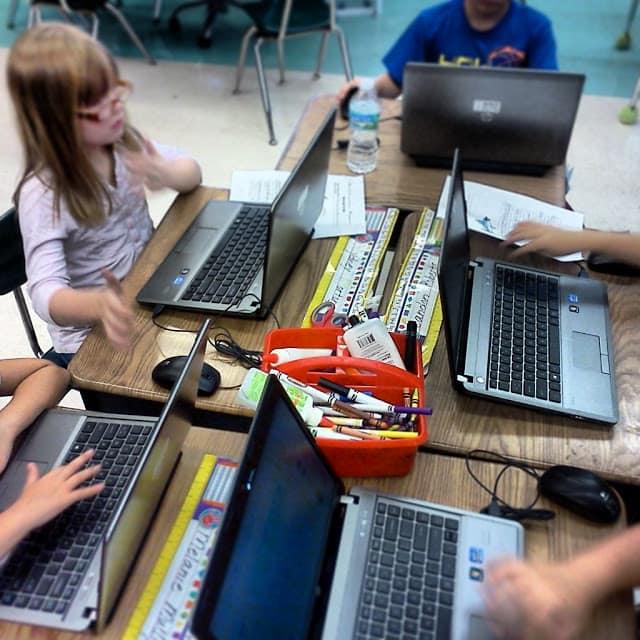 The kiddos had a blast creating! One of my little boogers even figured
out how to add sound to her's! Don't you LOVE it when they figure stuff
out on their own?
Here we are sharing our presentations in triangle groups.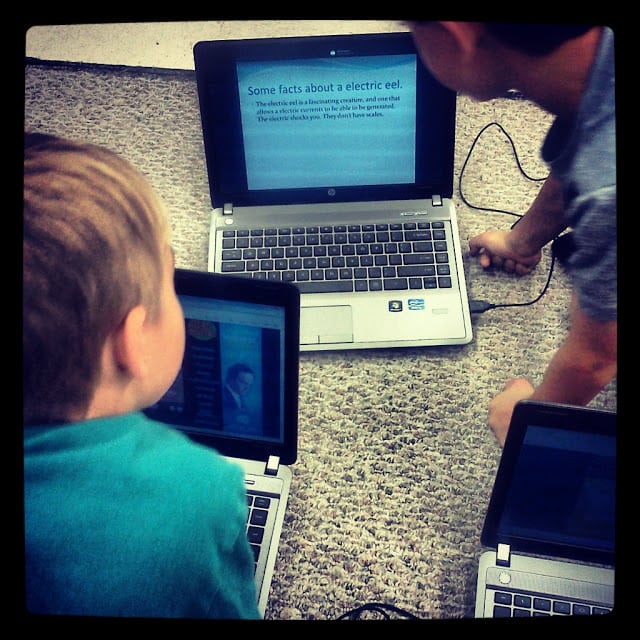 Under the Sea Adventures
We also used our new found knowledge to write about an under the sea adventure. We first made an A-Z list of all things oceans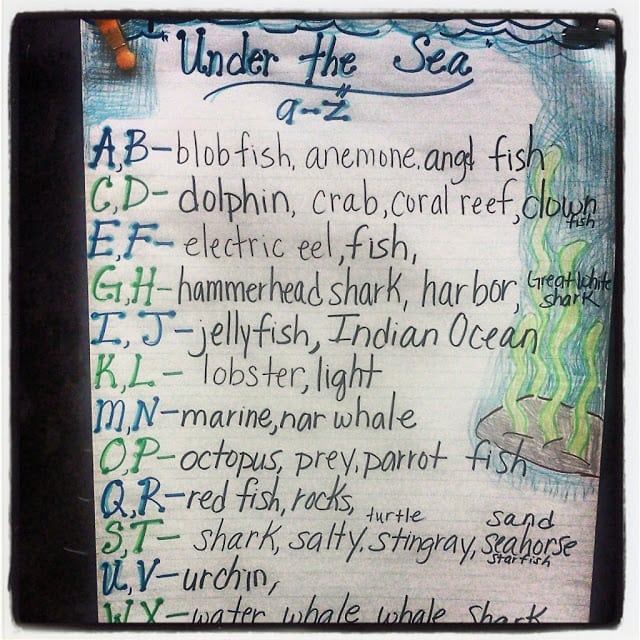 Then we got our creative juices flowing and wrote our stories! On Monday we will illustrate our stories using crayon, and then "paint" the paper with baby oil to make it look "see through".
There are soooooo many other cool things we are working on! I am working on compiling ALL of them and more into a "Under the Sea" Unit.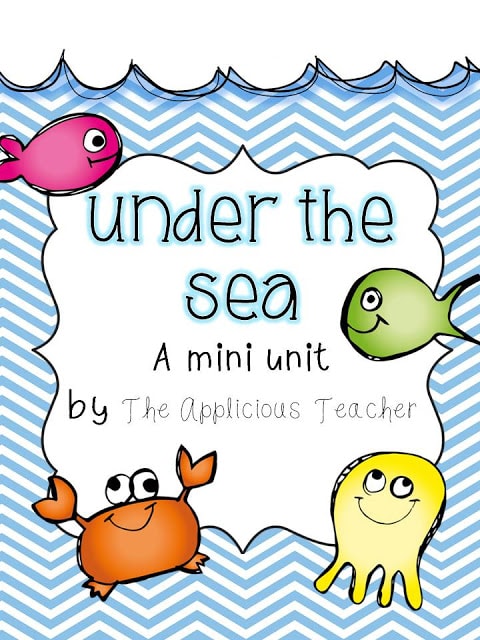 Be sure to follow me on
TpT
so you'll have first dibs when this bad boy's ready!
3 days and counting! 🙂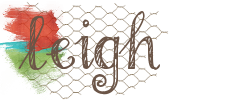 Sign up to snag these!
Receive all these classroom management tools right to your inbox!