One thing that is taking everyone by storm is listening to podcasting. I know I love listening to a few different podcasts while I'm out on a walk or folding the laundry (Oh, the joy of motherhood!). But, now… podcasts have made an appearance in the classroom space. And honestly, I'm super pumped for this popular practice to make its way into the elementary classroom. So, today, I'm sharing some student-approved podcasts for the classroom.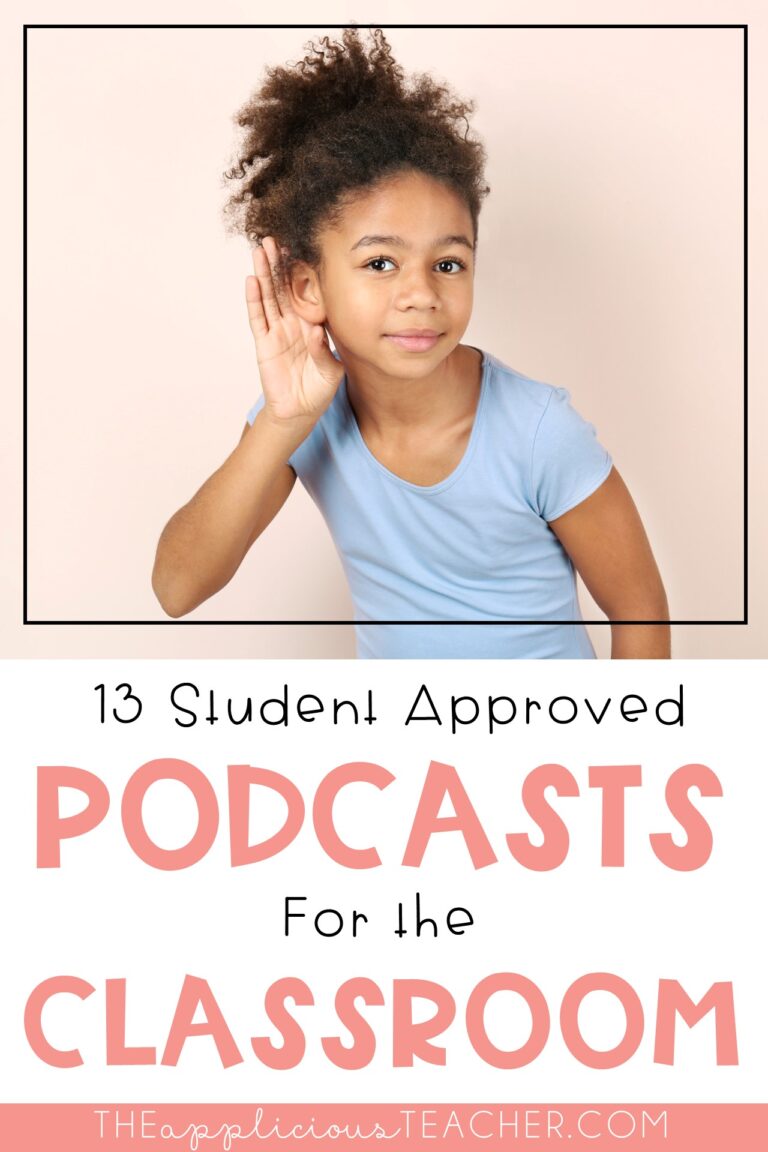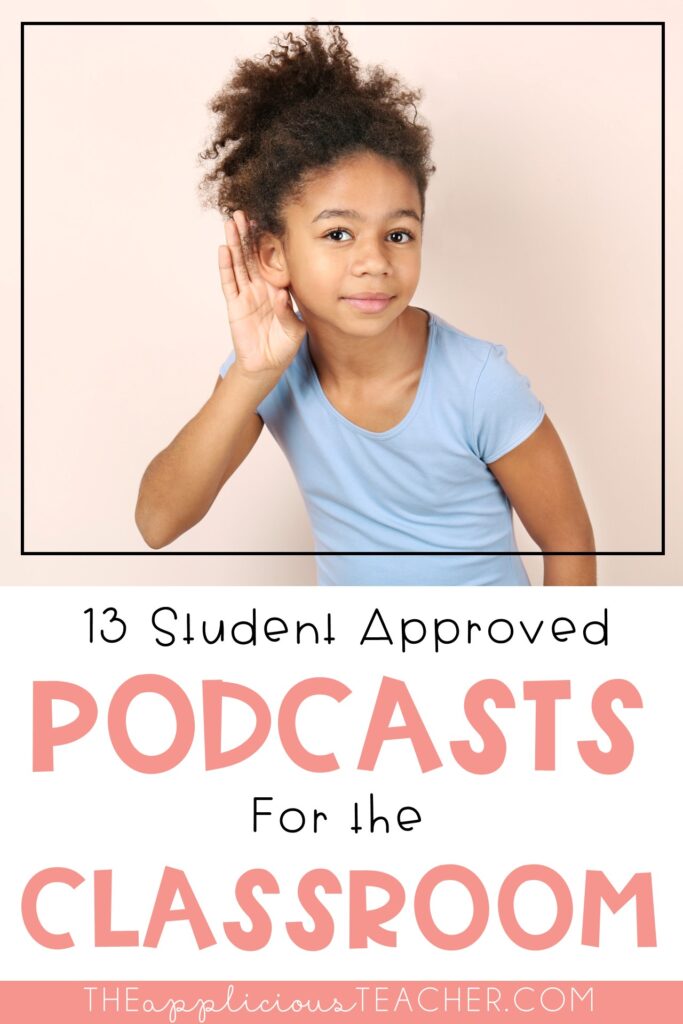 Benefits of Listening to Podcasts in the Classroom
Ok, so before I share a few of the most popular classroom-friendly podcasts, let's learn why adding these to your day can actually help your students! Many studies have been done on the benefits of podcasts and how they can help people mentally. Let's dive into three of those benefits that make the most impact in your classroom!
Benefit #1- Builds Stronger Imaginations
One study confirms that podcasts can help stimulate strong mental imagery. This is even stronger than reading or watching television. In turn, it causes listeners to pay closer attention to the speaker. In conclusion, people who listen to podcasts regularly have a strong imagination.
That's a huge bonus in the classroom. Better imagination means better problem-solving skills! Imagination is also needed when we're learning about highly abstract ideas or working on writing projects.
Benefit #2- Better Listeners
Studies have also shown that podcasts can create better listeners. Since the main way you consume a podcast is by listening, this one makes sense. And in a world that constantly inundates us with visuals, podcasts help build an appreciation of simply just listening. I'd say that building better listeners is one thing all teachers strive for in their classrooms!
Benefit #3- Learn New Things
Another huge benefit of podcasts, in general, is the opportunity to learn new things! Most of the podcasts I'm sharing today cover tons of topics and make learning more complex science or social histories accessible to students.
13 Favorite Podcasts for the Classroom
Now that you know the benefits, let's discuss a few classroom-friendly podcasts I know you and your students will love!
1. The Imagine Neighborhood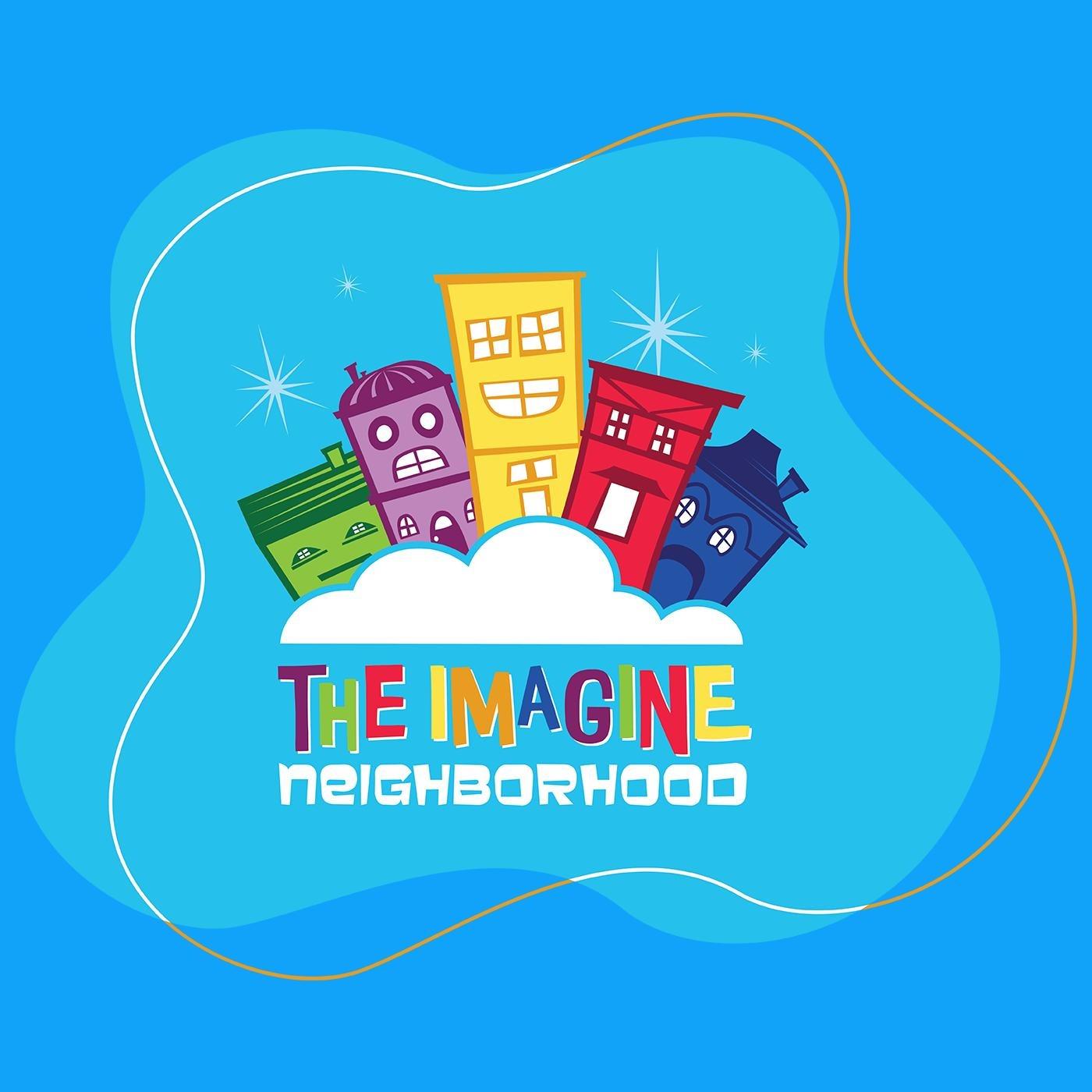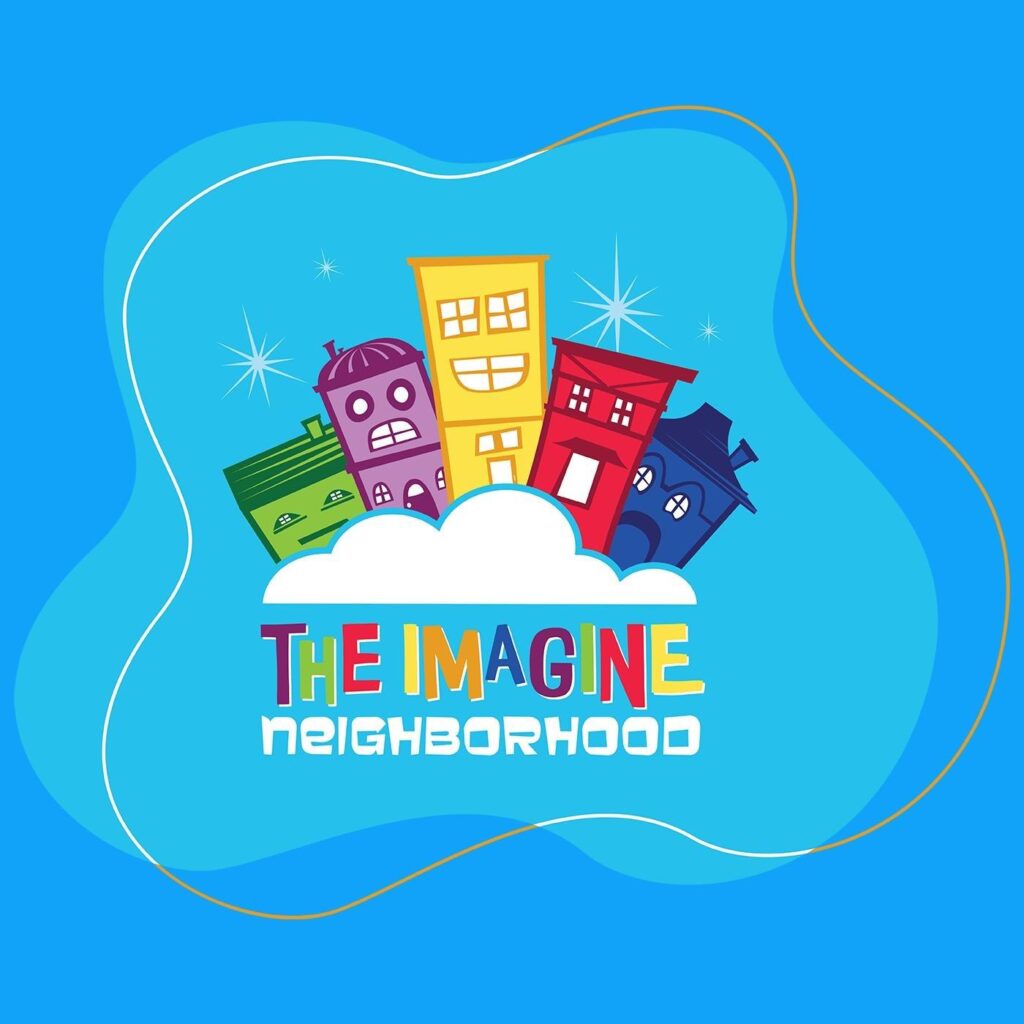 The Imagine Neighborhood is dedicated to helping kids build strong Social-Emotional skills. Built as a way to talk about important things with kids, this podcast has a big mission for little learners. I love the idea of listening to this one at the end of the day, followed by a quick discussion.
2. What If World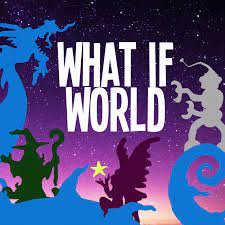 In this story-style podcast, host Mr. Eric takes real questions from kids and turns them into fun, entertaining stories. Expect tons of giggles and lots of intrigues. Perfect for a few minutes during indoor recess or as a fun wind-down activity at the end of class. Wouldn't it be fun if students were to write to Mr. Eric and see if he makes a story out of their questions?
3. Brains On- Science podcast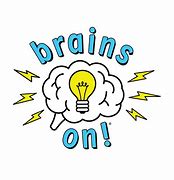 Each week, a different kid co-host joins Molly Bloom to find answers to fascinating questions about the world. Brain On's mission is to encourage kids' natural curiosity and wonder using science and history. With hundreds of episodes, there's a ton of content to pick and choose from! Pull up an episode as a super engaging way to introduce a topic. Getting ready to learn about plants? Listen to the Soil episode!
4. The Ten News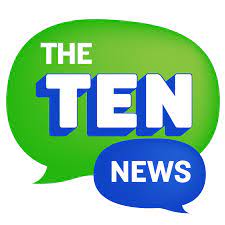 NewsELA fans, this one is for you! The Ten News is news… for kids! Each episode explores topics kids care about including current events, sports, science, gaming, pop culture, entertainment, and more. Oh, did I mention each episode is only 10 minutes long? YASSSS!
WARNING: Suggested for ages eight and up as it deals with real news. As the adult in your classroom, I suggest listening to the episode first before sharing it with your students to make sure that you find the content and its presentation appropriate for your students.
Give it a listen here! https://www.thetennews.com/
5. Short and Curly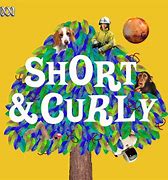 Have a few minutes to spare at the end of the day? Your students will love Short and Curly! This ethics podcast is dedicated to getting your students thinking about those questions that don't really have a straight answer. It asks curly questions about animals, technology, school, pop culture, and the future.
6. Little Stories for Tiny People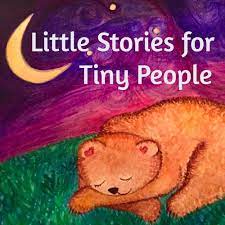 This storytelling podcast tells whimsical, adventurous, and littles-appropriate tales. Your students will love listening after recess or specials for a "calm down" activity!
7. Peace Out: Relaxation Stories for Kids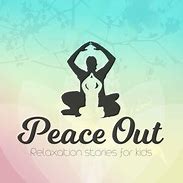 Another one for relaxing stories, the Peace Out Podcast is meant to be listened to before bed. In a classroom, I envision this as a transition activity from lunch or recess, or whenever your students just need an easy "calm down" activity.
8. The Past and the Curious-History Podcast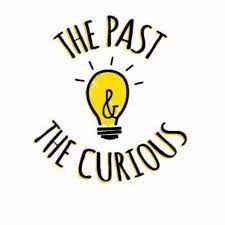 Ready to add some interesting history listening to your classroom! This one is perfect for adding to your Social Studies Block. The Past and the Curious podcast combines history with interesting facts!
9. But Why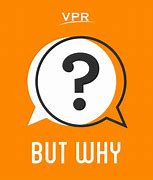 Kids ask the questions… let's listen for the answers! Who wouldn't want to ask a question and have it answered on their favorite podcast? Hello, question words mini-lessons!
10. Kids Listen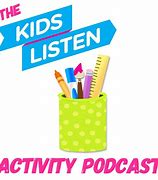 Kids can learn while they listen! https://www.kidslisten.org/
11. Story Pirates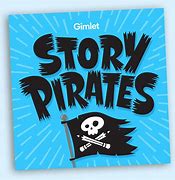 I actually heard about this one from my neighbor whose son has been begging to submit a story to this fun podcast. My teacher's brain immediately went into action. A podcast that actually helps kids want to write? YES PLEASE! So, Story Pirates takes kids' stories and turns them into mini sketch comedy skits. Be ready for lots of laughs! I'm thinking this could be used to inspire your students and get them excited about writing a specific genre or idea. Who knows… maybe you can submit some of your students' stories and see if they are used on the show???
12. Six Minute Podcast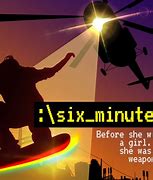 The podcast that took classrooms by storm! If you teach 4th or 5th grade, this may be a great place to start! This podcast has been well received. Students listen to a story in 6-minute increments. Lots of mystery and intrigue! But please be warned… this podcast has "spooky" intro music and lots of suspense and mystery-solving. I would recommend it for older students.
13. The Alien Adventures of Finn Caspain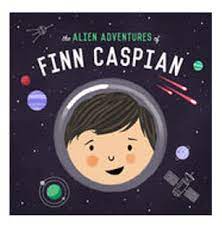 Like the idea of six minutes, but not sure your students are ready? This podcast is a bit more kid-friendly (although there is some suspense and aliens!). Rated for students ages 5-10, but I'd suggest 2nd and up!)
Read more about this podcast and listen here!
Favorite Podcasts for the Classroom
These 13 podcasts are just starting point suggestions for bringing the routine of listening to your classroom. One of my favorite benefits of listening to podcasts is the ease of access to learning something new. This is such a small and simple idea, but one that I think every teacher, everywhere would agree with! If students are learning, then it's worth taking time to do! Keep in mind that many of these kid-friendly podcasts come in a variety of lengths. As a class, you can listen to the whole episode or just bits and pieces as you go through your day. I love the idea of using a few of these as transition "music" to the next subject or as an end-of-the-day "calm down" class routine.
Do you have a favorite classroom podcast? Be sure to share yours below!
Check Out these Other Posts!
Looking for more ideas for kid-friendly fun or tech in your classroom? Check out these other posts!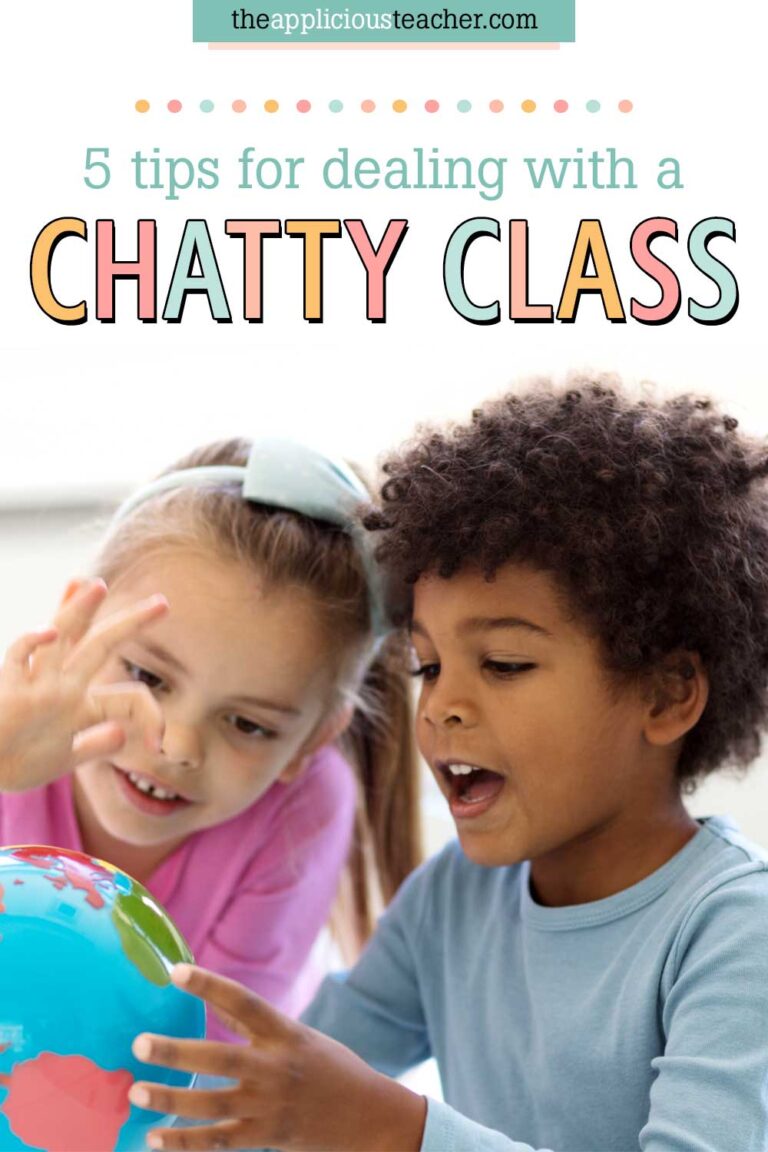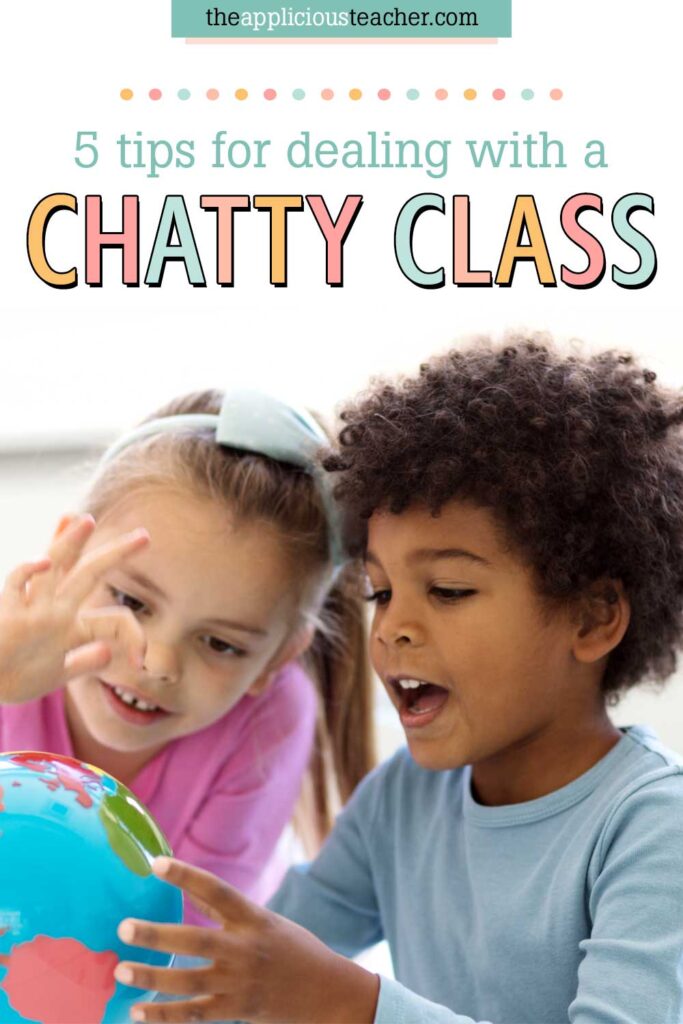 Sign up to snag these!
Receive all these classroom management tools right to your inbox!