Do you need to shake up your St. Patrick's Day lesson plans? Look no further! Celebrate this fun and festive holiday with your students by integrating some easy, exciting activities into your daily teaching routine. With activities such as creating slime and making Shamrock Shakes, you'll find plenty of ways to help kids think critically and gain knowledge while having a blast in honor of St. Patrick's Day! Come check out how you can bring the luck 'o the Irish into your classroom without sacrificing educational time.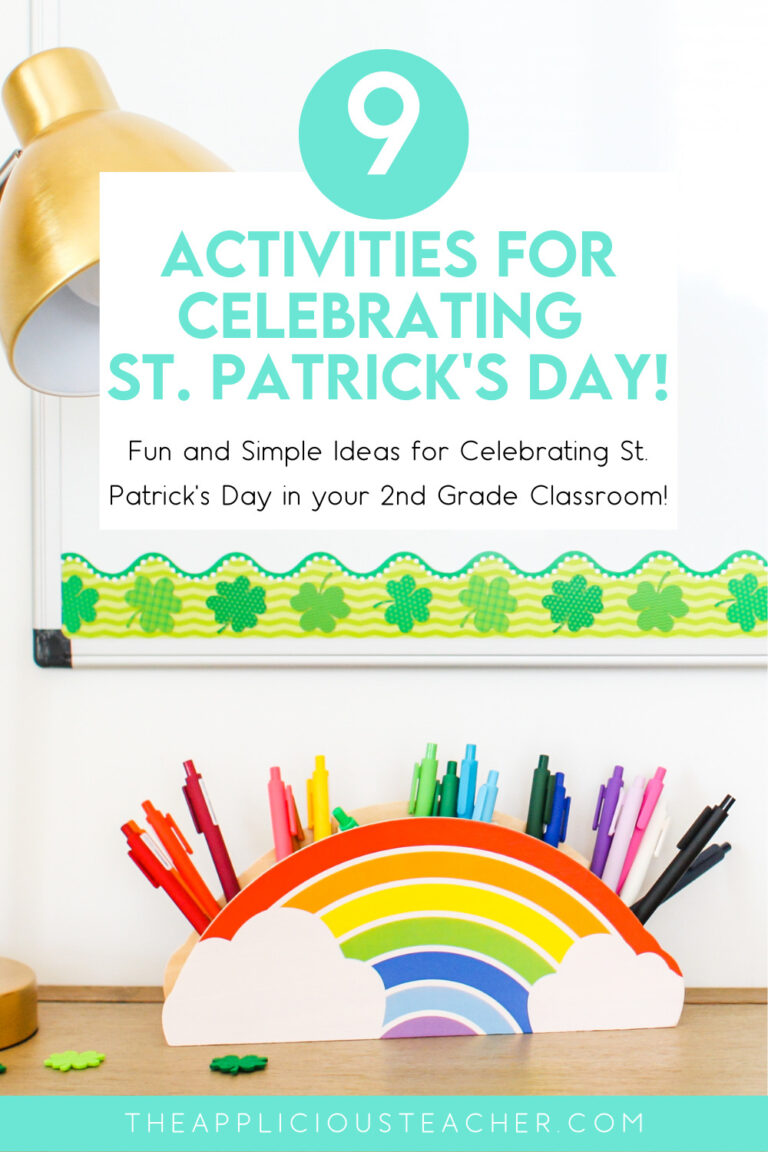 Please note this post contains affiliate links.  If you follow my links, please know that I make a very small commission from your purchase. There is no cost to you, but this extra coinage allows me to continue creating free resources and writing awesome content for you!
1. Have a Leprechaun Sneak Into Your Classroom
Have a leprechaun visit your classroom! You know this little guy is going to cause some mischief! Before school, use some green tempera paint to create these cute little green footprints.
2. Books About Leprechauns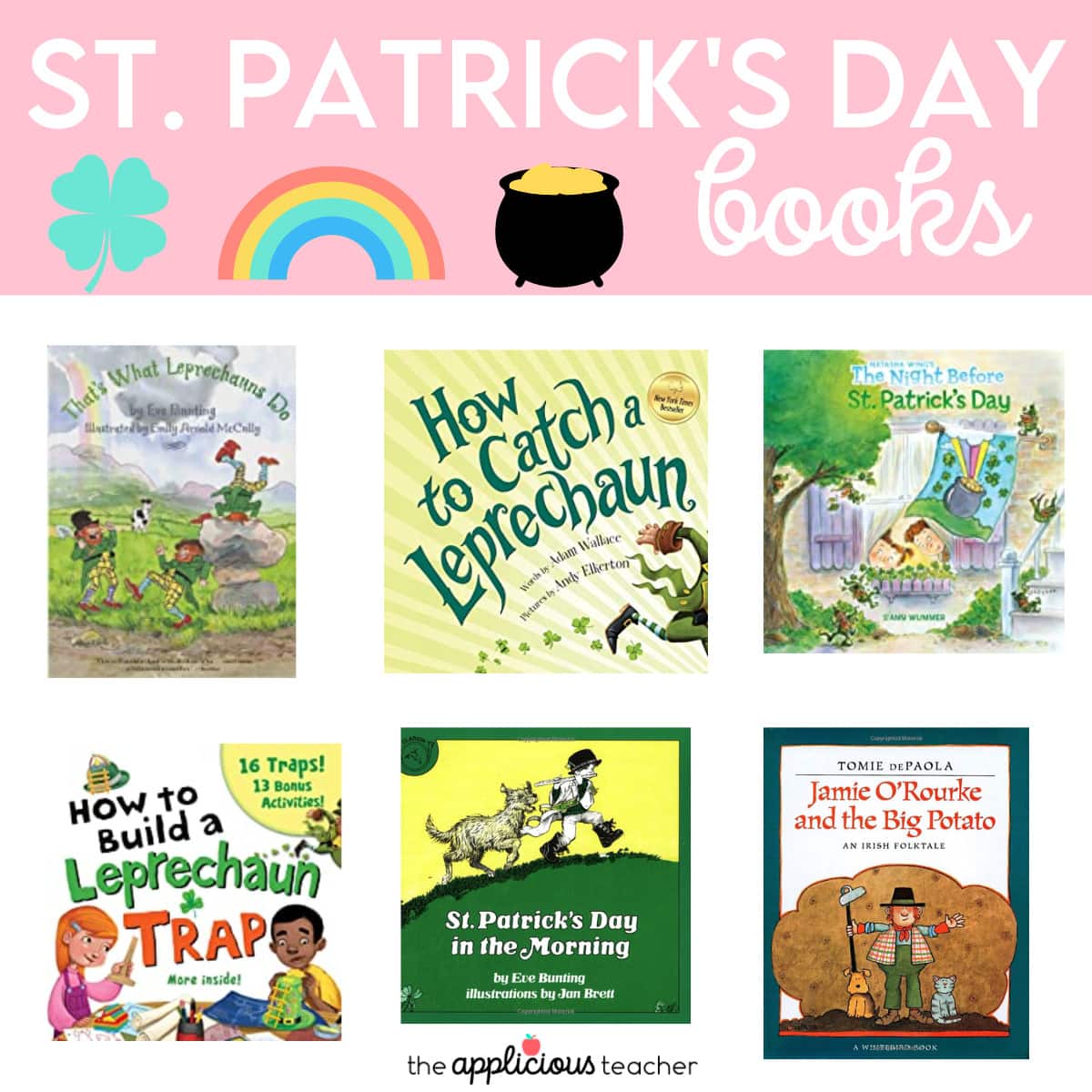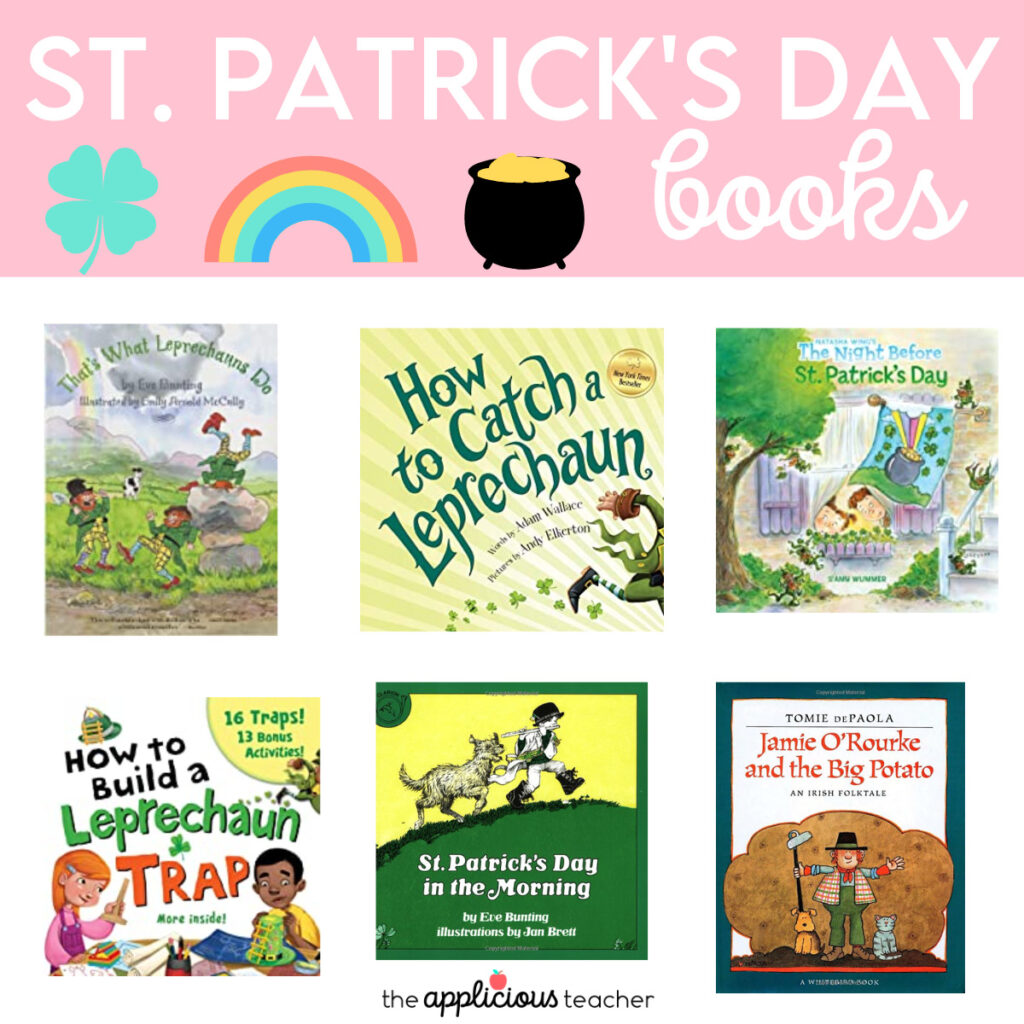 Get swept away on a magical journey with some captivating Leprechaun books! Be sure to explore the fun-filled stories and characters within these enchanting tales. Check out a few of my favorite leprechaun books!
3. Make Magical Leprechaun Slime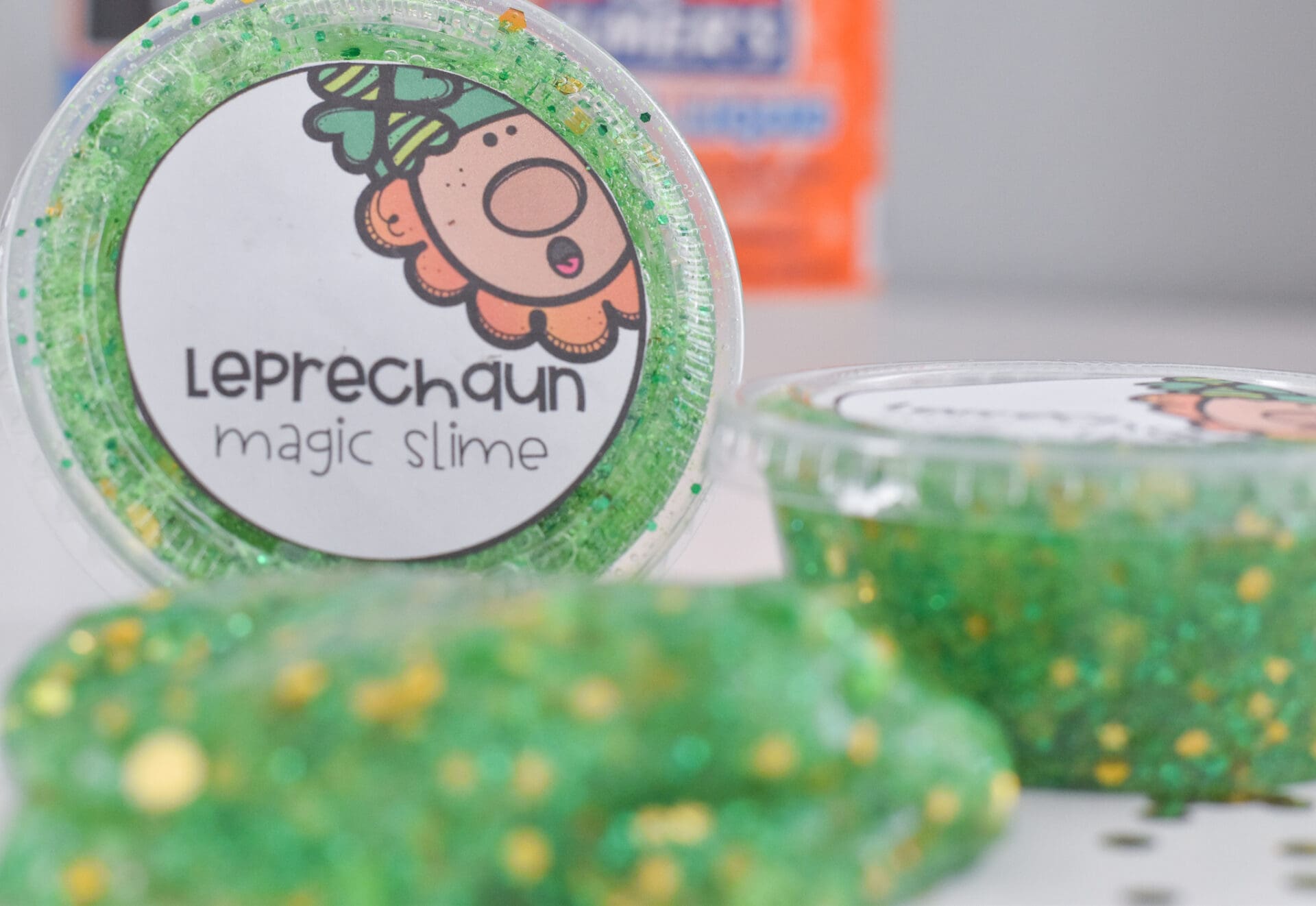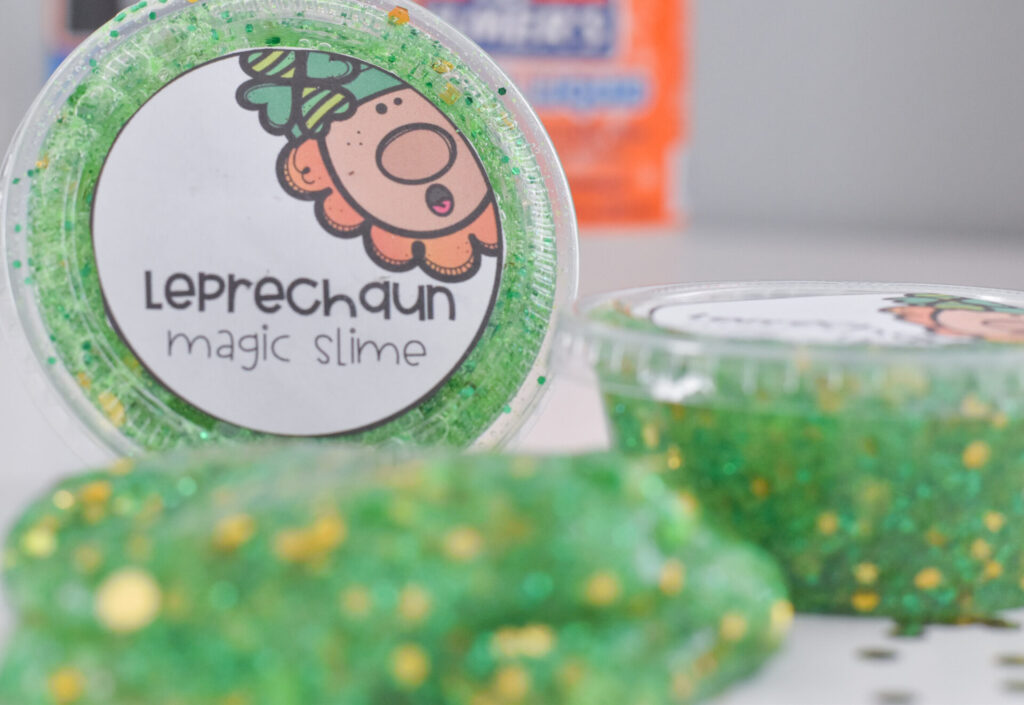 Get your students in the spirit of St. Patrick's Day by making this simple and magical three-ingredient leprechaun slime! It is a great way to get creative with science and is an opportunity for some festive fun during class time! Here is what you need:
Check out this past blog post for directions on making the slime and grabbing your FREE label that can be added to the top of the condiment container!
4. Make a Sentence Rainbow
Your kiddos can explore the world of color with this fun rainbow craft! They have two options to practice their counting skills – skip counting or mid-place. Or, they can flex their writing muscles by creating sentences using colorful words. This is part of a FREE St. Patrick's Day download that you can use in your classroom! (Grab it at the bottom of this post!)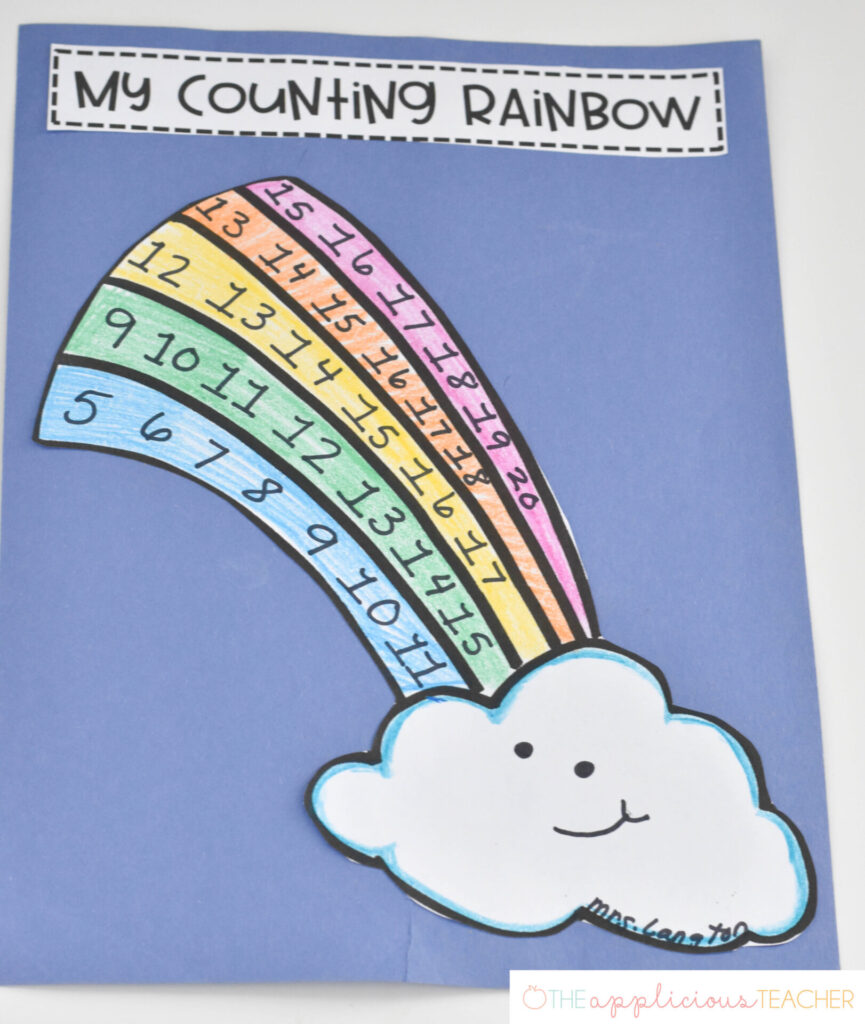 5. Leprechaun Shenanigans- Writing Activity
Are you looking for a fun writing activity for St. Patrick's Day? In this St. Patrick's Day writing activity, your students write a narrative about all the silly things they would do if they were leprechauns! Leprechauns are known for "running a muck" in classrooms and houses! What better way to activate your students' imaginations than with this leprechaun writing activity and craft?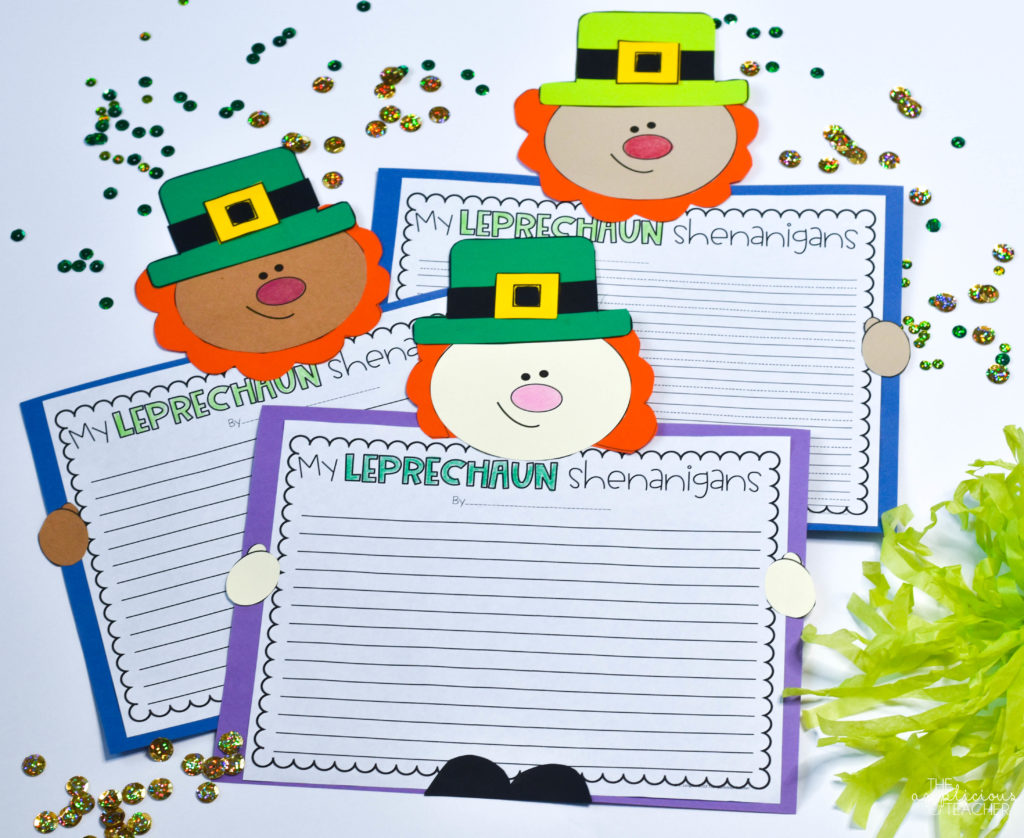 6. Make Shamrock Shakes
Whip up a St. Patrick's Day treat that'll make you feel lucky using only two ingredients! All you need to do is blend lime sherbet and Sprite for an Irish-inspired Shamrock Shake.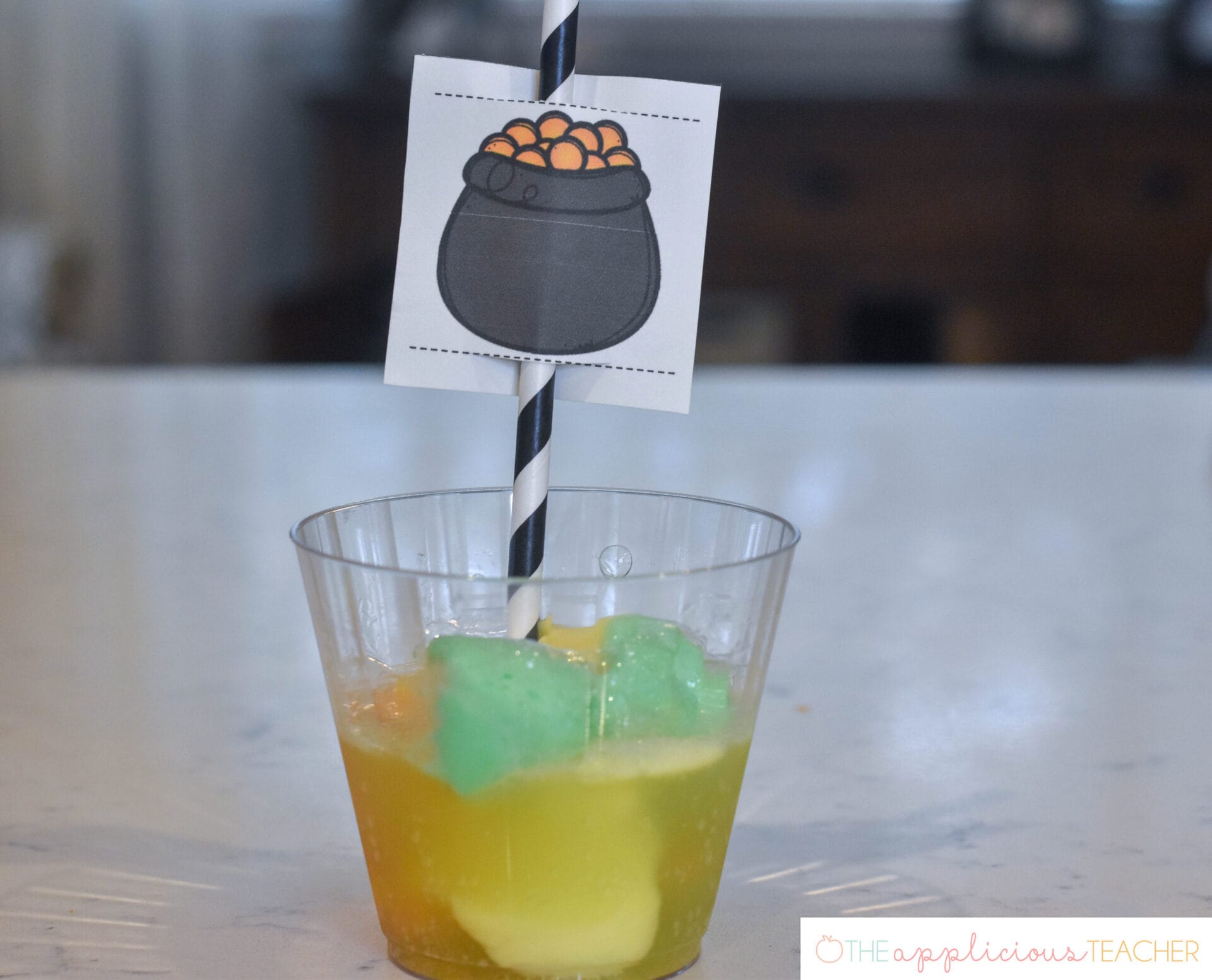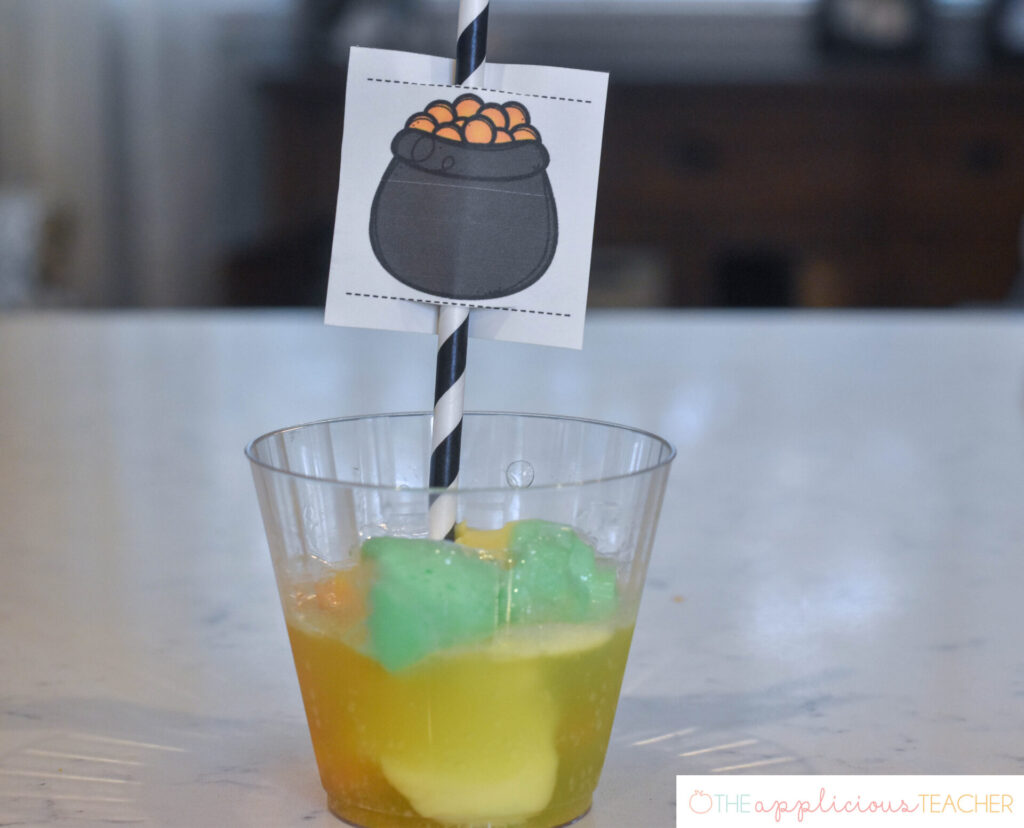 Put some extra sparkle in your day and grab your FREE shake toppers! (Part of a free download at the end of this post!)
7. Found a Pot of Gold Writing Activity
What if your students discovered a pot of gold? Keep their imaginations running wild with this seasonal writing activity station! You can choose from three different paper options to meet the needs of all your learners, and students will complete the story by illustrating it. Your class will have fun using creativity to explore the possibilities that come with unexpected treasures.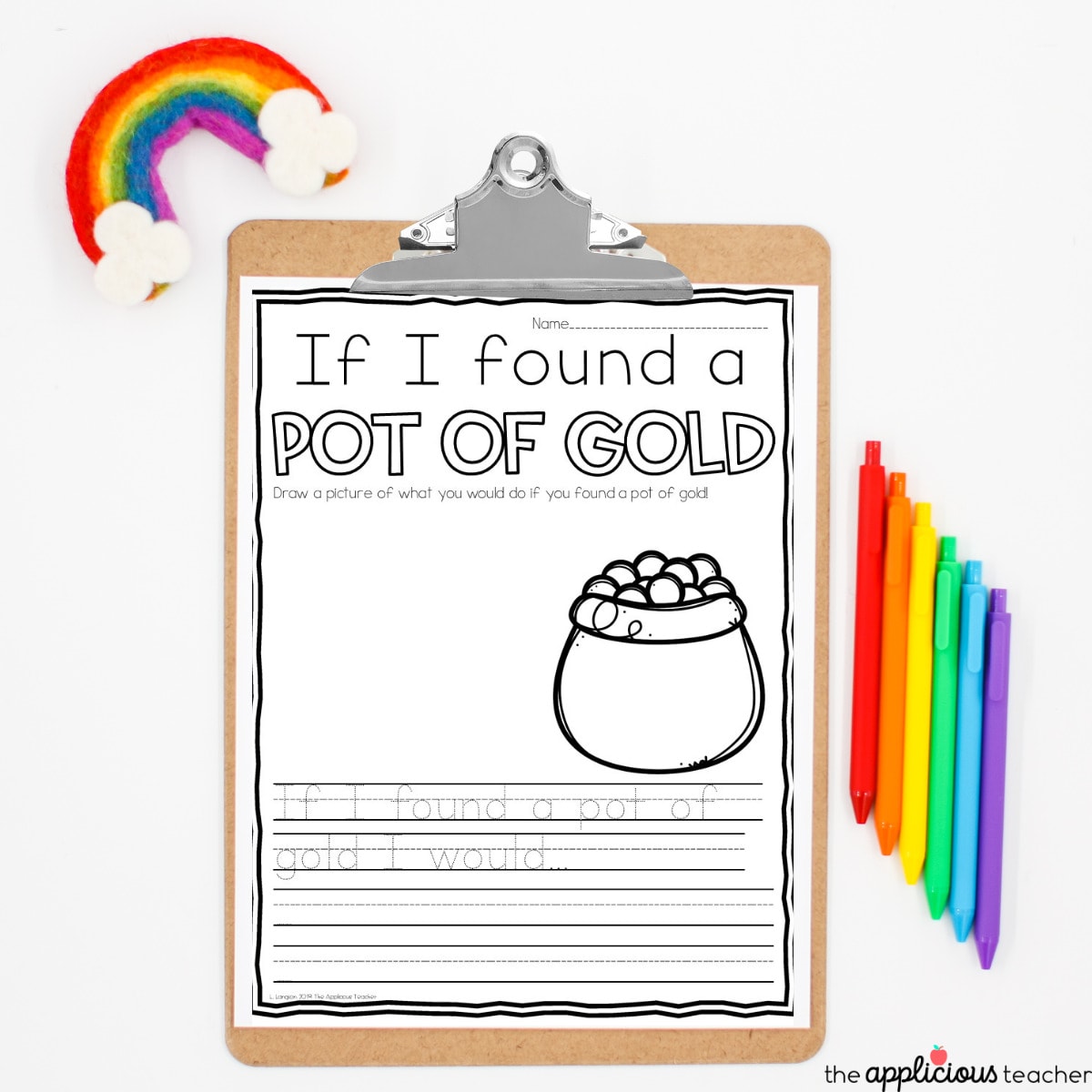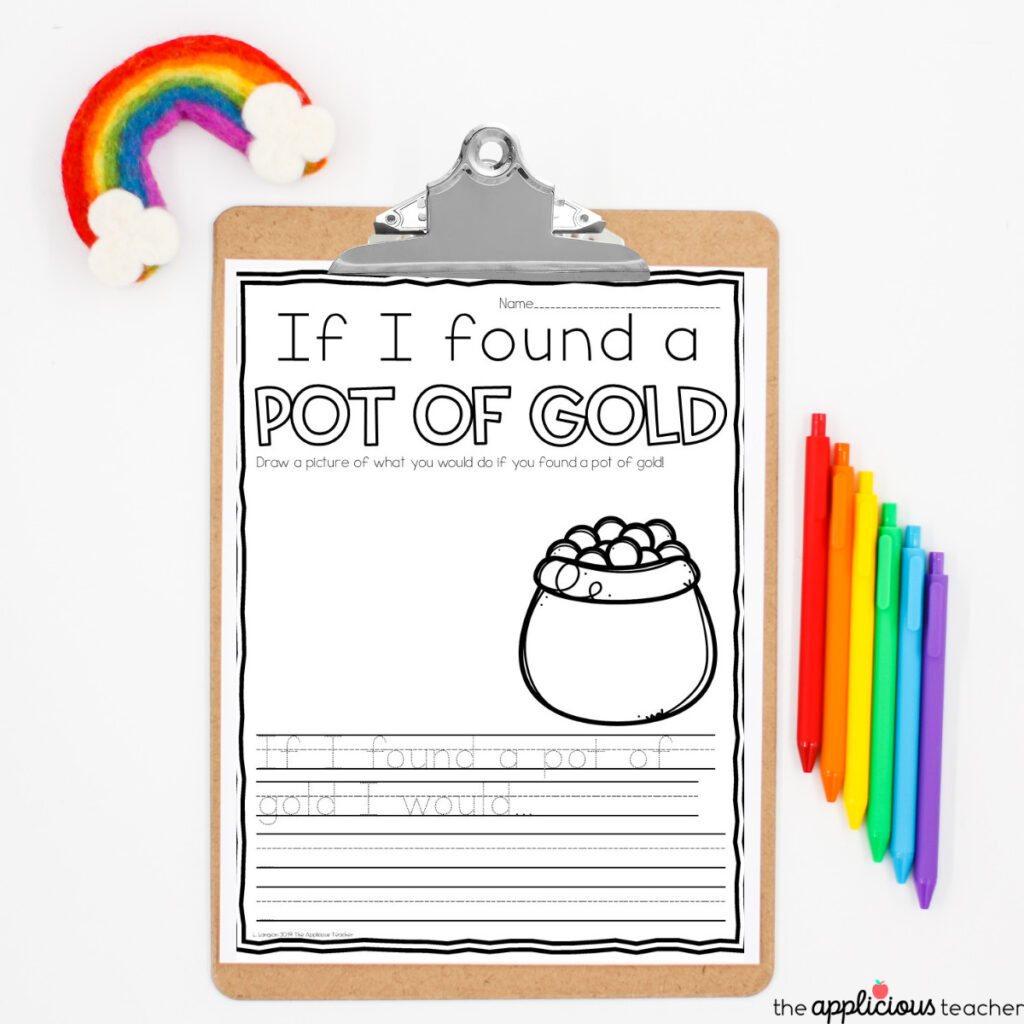 8. Learn a Silly Leprechaun Poem
Have your students explore their creativity by completing this magical Leprechaun poem! They will hone their reading proficiency and literary expression by reciting the words and brainstorming for rhyme.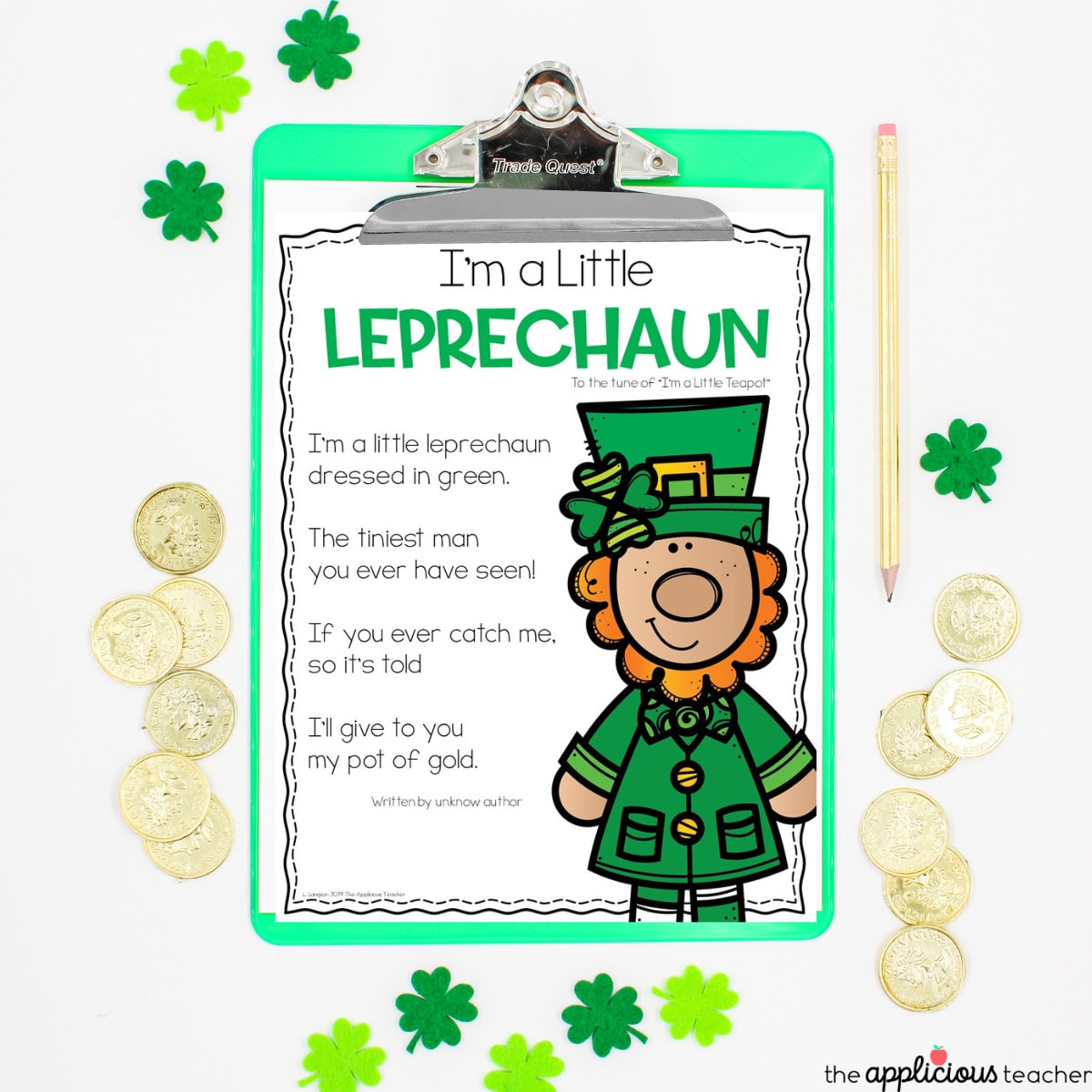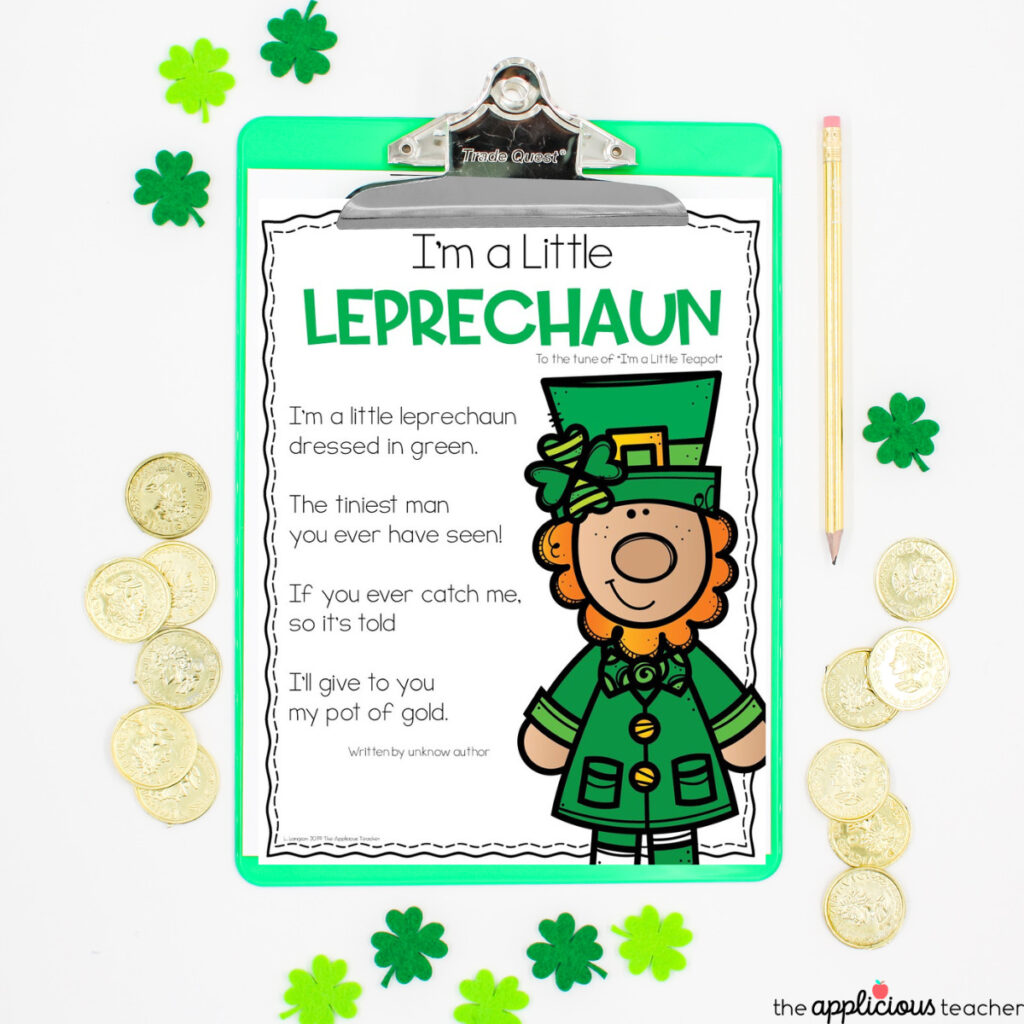 9. Make Leprechaun Traps for Your Classroom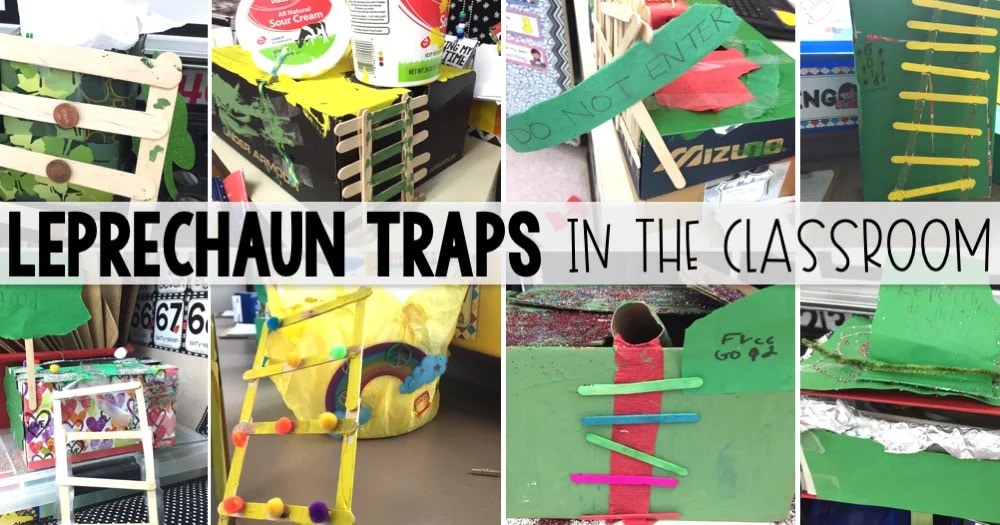 Have your students use found items to create leprechaun traps for your classroom! Lucky Little Learners has some great suggestions in this post!
St. Patrick's Day Activities for 2nd Grade
As you can see, your students will have a blast with all these fun and engaging St. Patrick's Day activities! Even better, these activities are minimal prep, so you won't have to spend hours searching for resources. Sign up for the FREE St. Patrick's Day resources from the Appilicious Resource Library to make your classroom celebration extra fun!
Related Posts