The school year is starting to wind down and although it's crazy to think that summer is just around the corner… here we are! Today, I'm sharing an easy idea for an end of the year student gift. These simple photo and letter gifts are a perfect memory keeper. The attached letter lets your students know just how special they really are to you.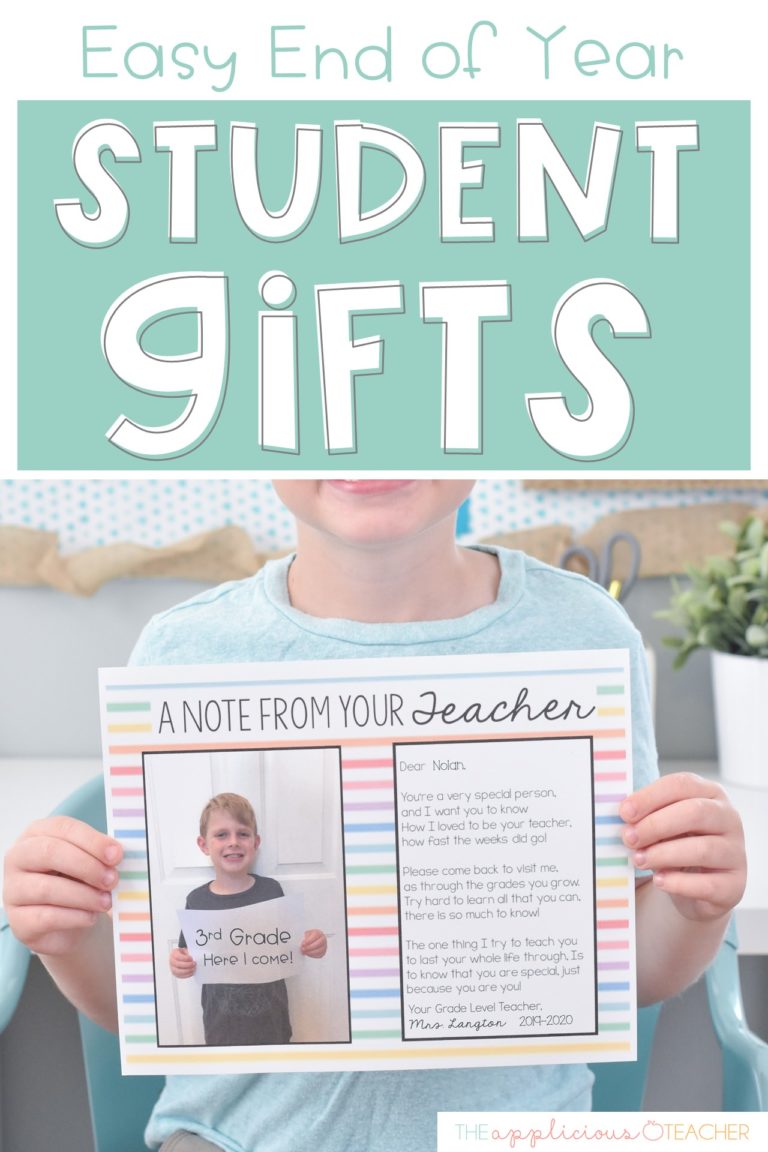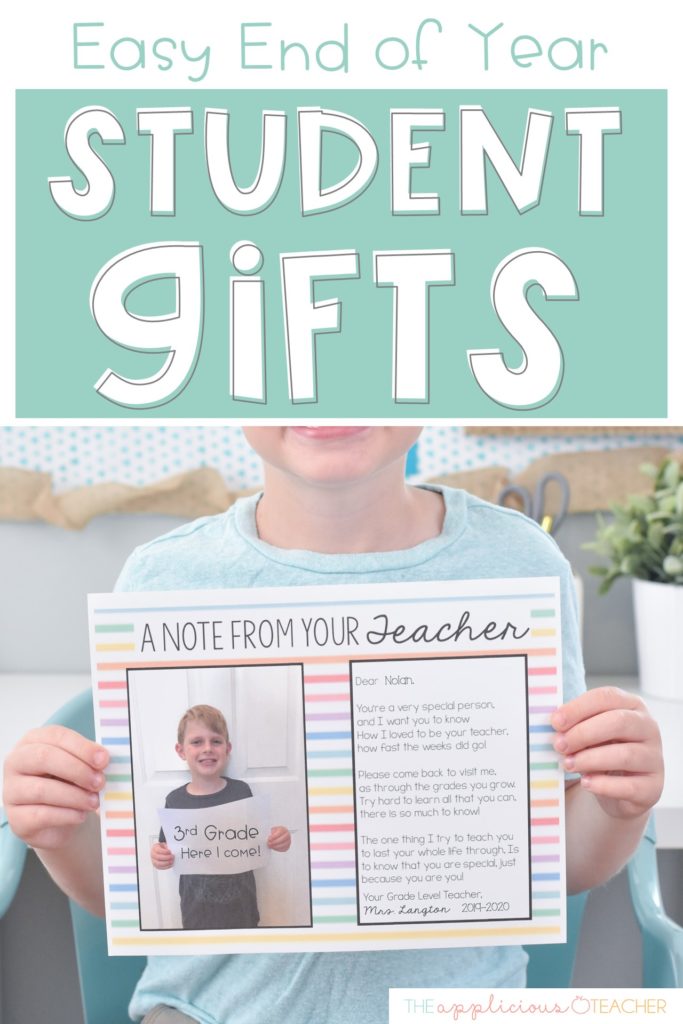 End of Year Letter for Students
Seriously, how cute are these student letters? They make a perfect end of the year student gift, too! They are super simple to create too! All you need is this file, a class picture (or individual pictures of your students) access to PowerPoint or Google Slides.
Getting Started
To start, just open up the file. From there, you can choose to create a letter for your students in PowerPoint or send the letter digitally using the Google Slides Links. Please note, there are directions on how to make each file work for you.
In addition, the file includes 8 different color backgrounds so you can completely customize the letter for your students. Choose one color, or choose a color that matches your students' personalities. ( I also love the idea of selecting a color that matches your school's colors.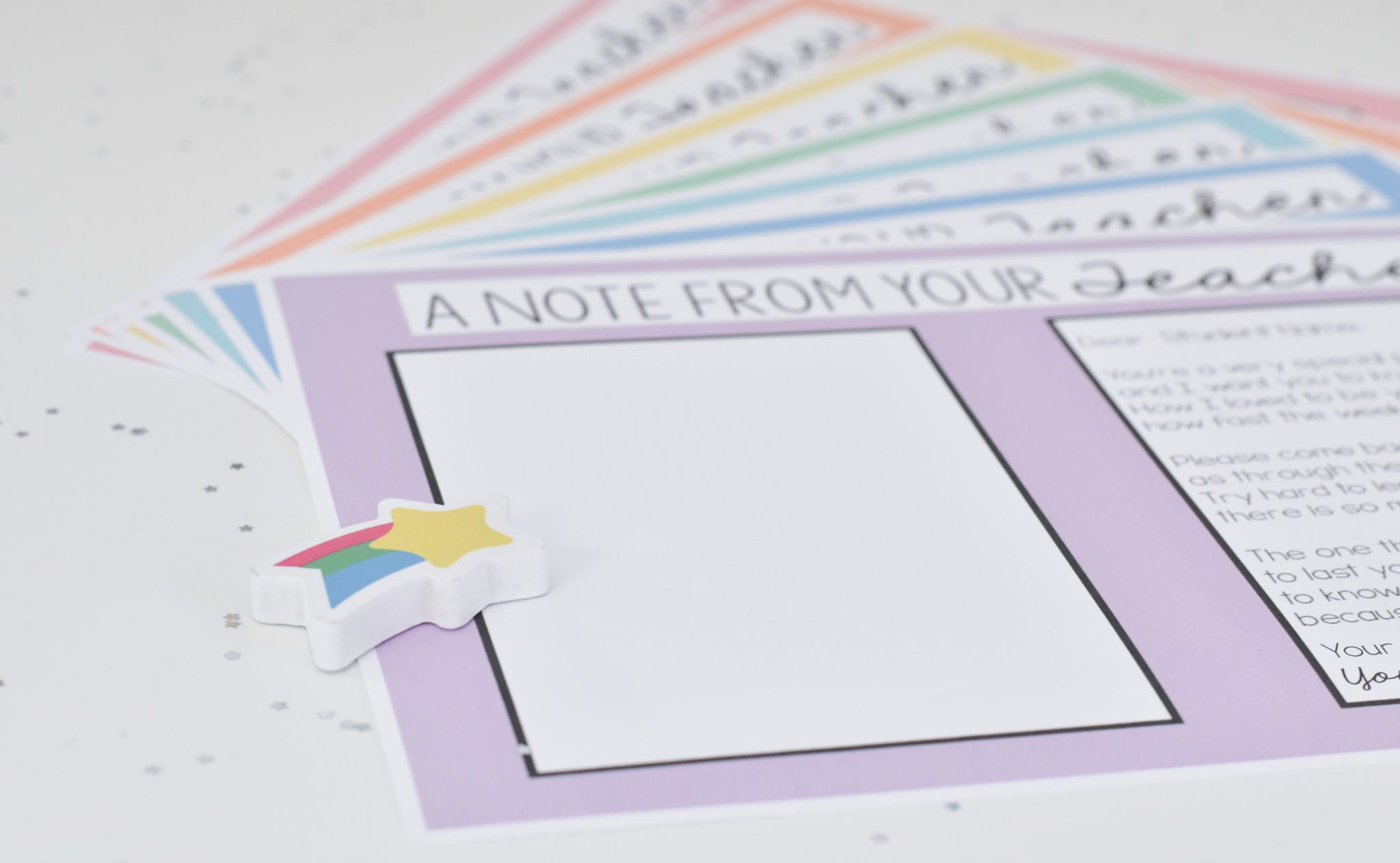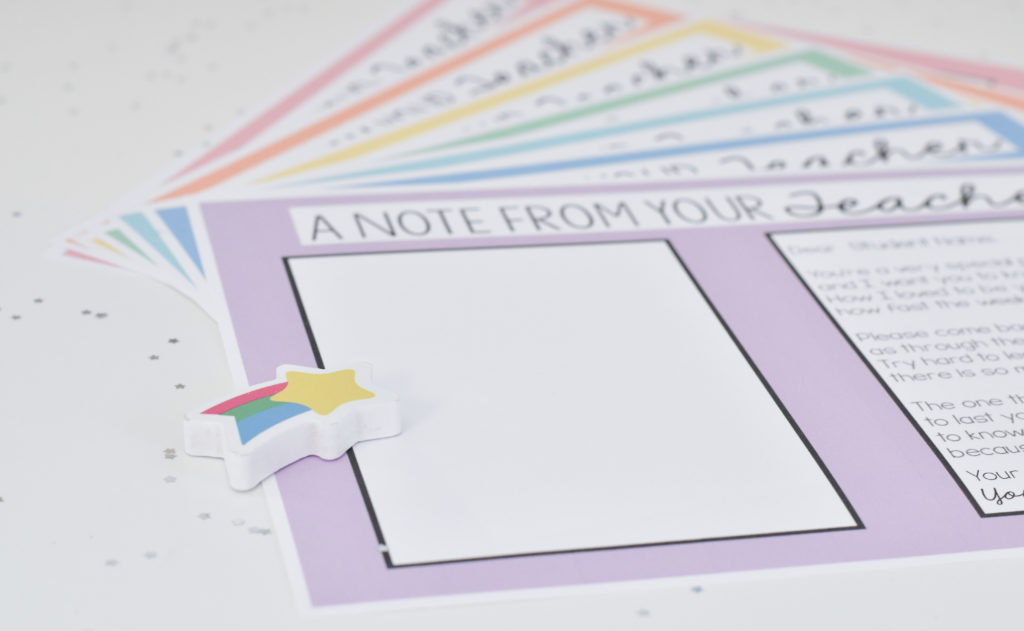 Next, you can choose to have a landscape presentation or portrait. This completely depends on what type of picture you'd like to include. In my student letter sample, you can see I selected a picture of a student and added text, you could also just use a photo you have of the student from the year. If you prefer to print out the letters, the spacing is designed for a 4 x 6 photo that you can easily attach.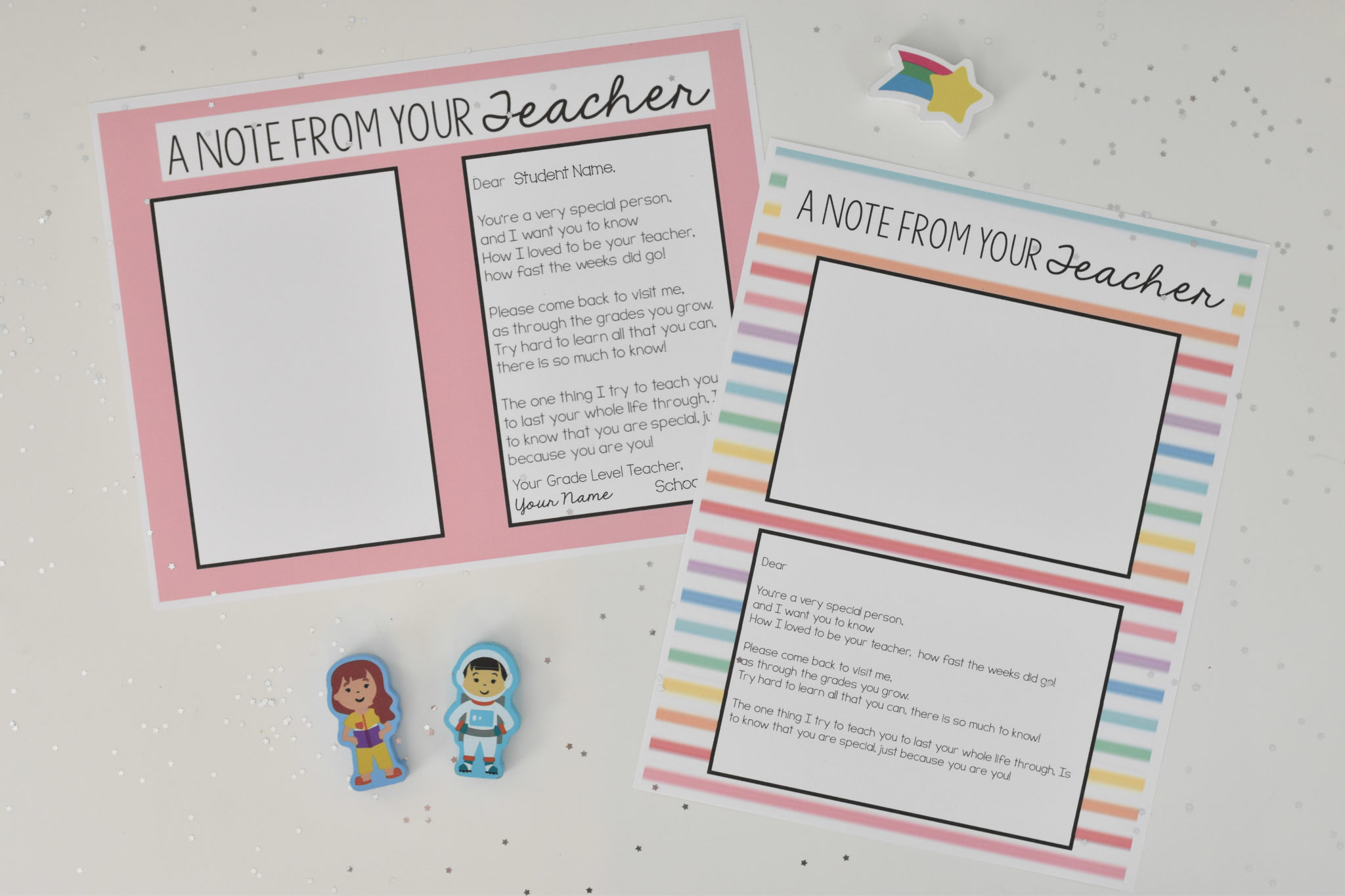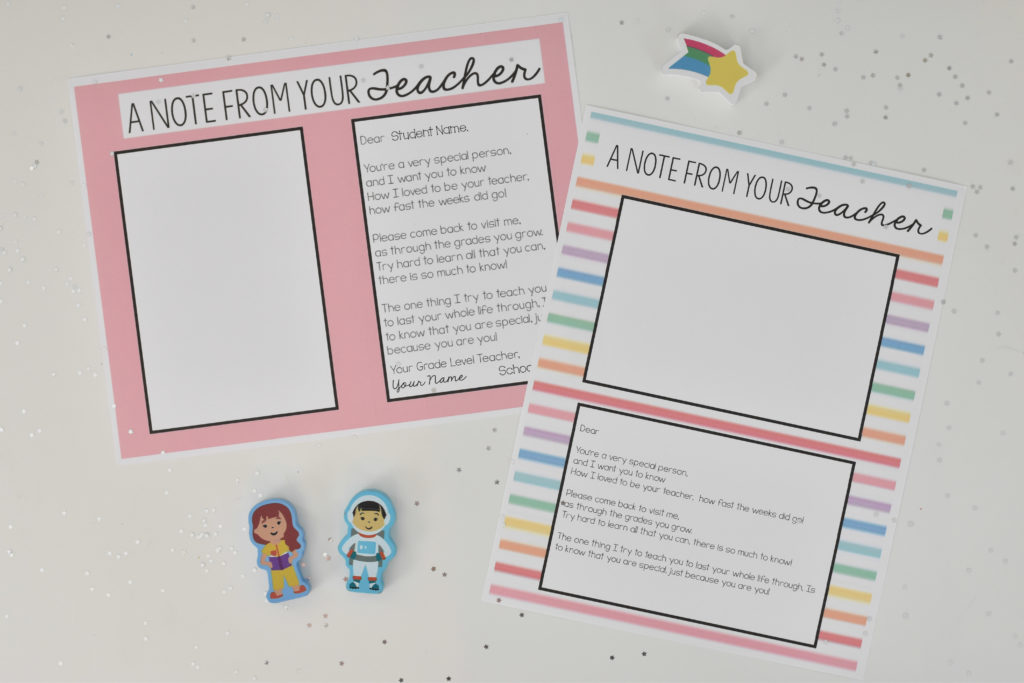 If you have a class photo, you can use the portrait orientation template instead. This gives you space for a longer picture.
Like saving time? Check out these reusable interactive anchor charts!
Edit the Text to Make it Your Own
After you've selected your color and orientation, you can start adding your student's names, your name, a closing, and a signature along with the school year date. I've also included links to my favorite fonts to use, but you can use any fonts you personally like.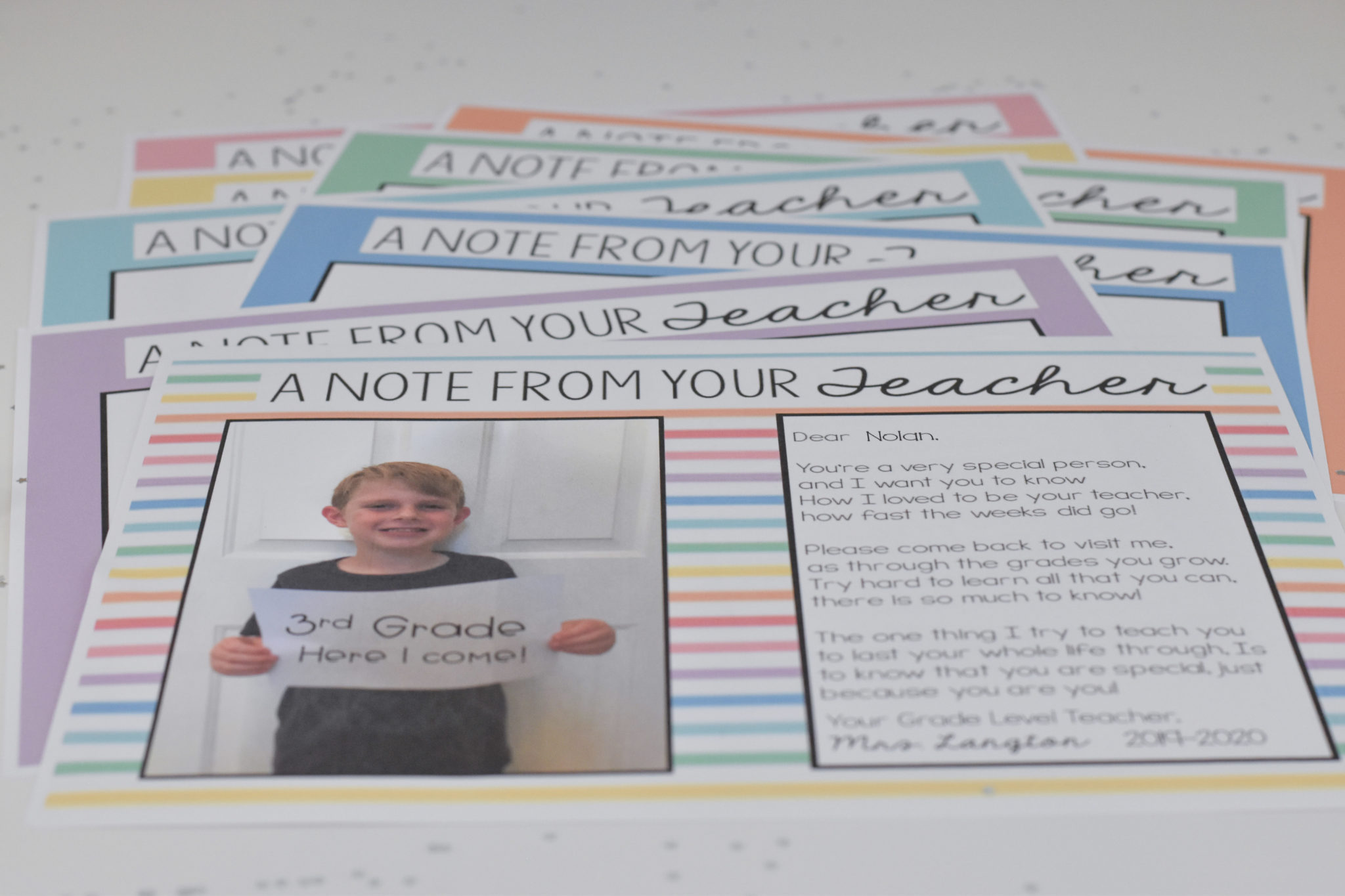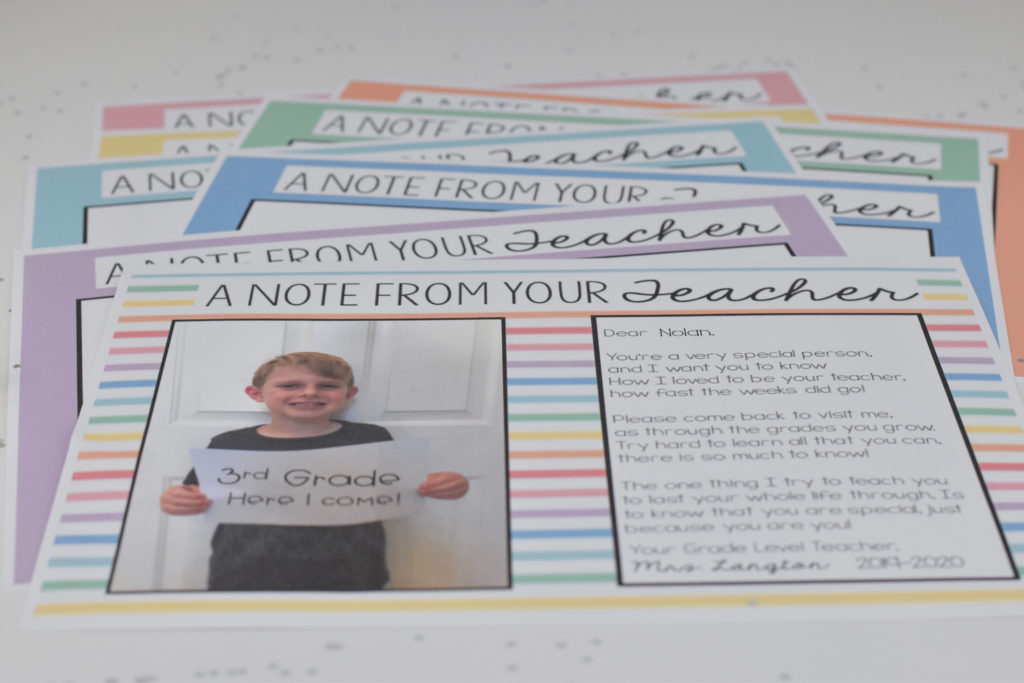 Just remember: in Google Slides, you can only use Google fonts. Not as fun, but they do have quite a few different variations.
Adding a Picture
Once you've edited the wording, it's time to add a picture.
In my sample, I inserted a picture and added text using a text box in PowerPoint. I liked the idea of printing them out, so I used the PowerPoint file. If you aren't planning on printing them and prefer to use the Google Slides file, the steps are the same.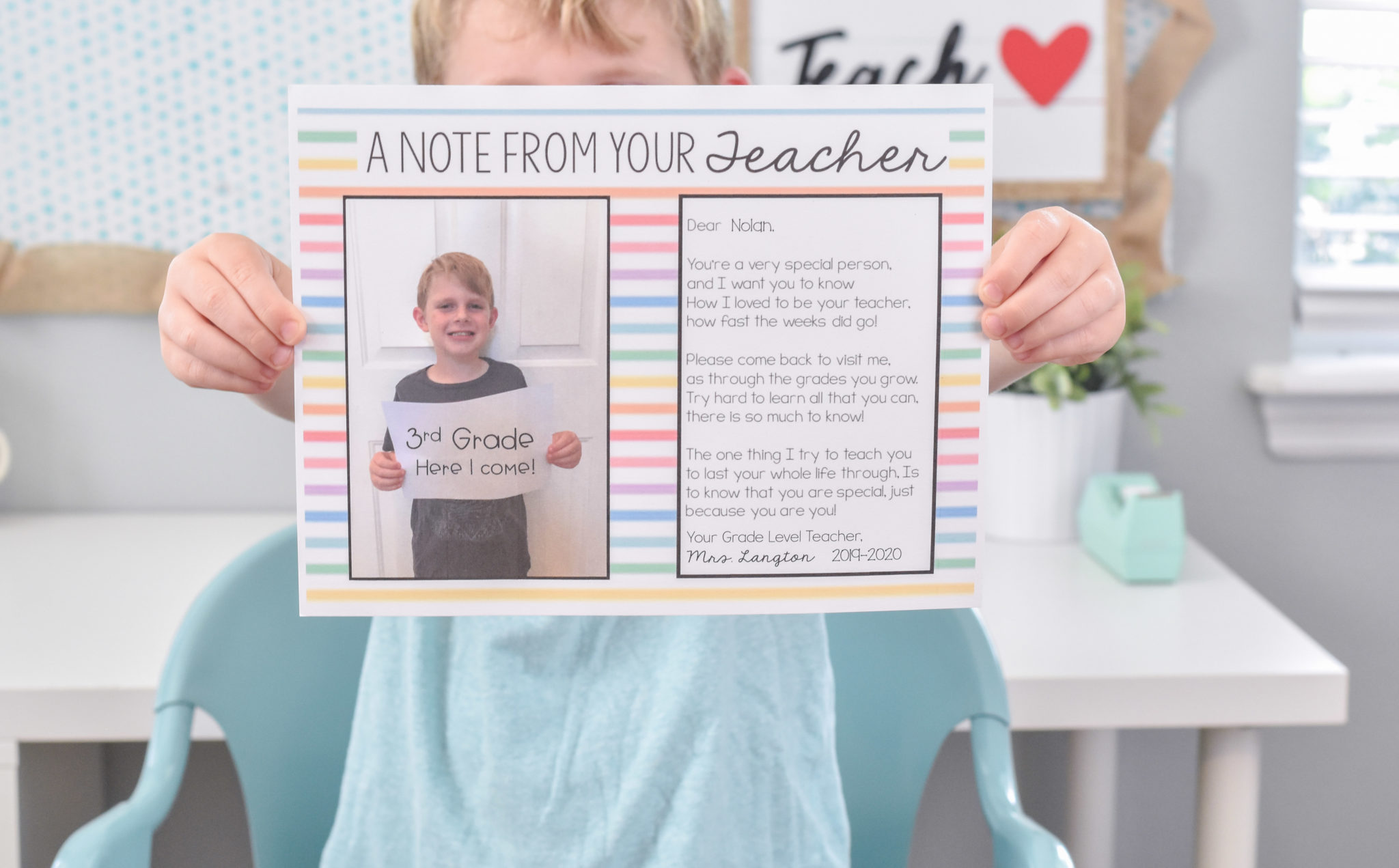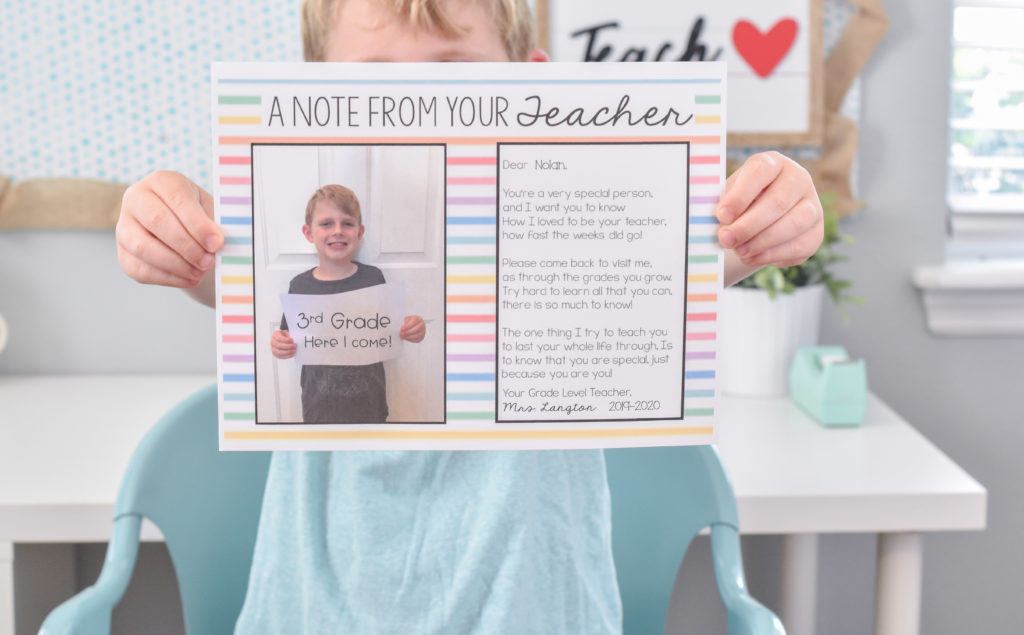 Select "insert picture" on the slide you are wanting to add a picture too. Then, select the picture from your files. Insert the picture. Resize as needed to fit the white box. Then, be sure to save the picture with the text just in case something happens! If you're using one template for every student, be sure to copy and paste the slides and change the name and picture for each student in your class.
Alternatively, you can order prints of pictures and glue them on. The white box size is 4 x 6.
Easy End of the Year Student Gifts
Once you've got all your students' letters complete, be sure to select the slides you'd like to print and hit print ( be sure to select: Print from selection) You can laminate them for durability if you want to get a little more fancy. I like to use nice white card stock to print out the letter for the students.
If you have time, it is nice to instead, print out the pictures at Walgreens or Walmart and attach them to the paper as a keepsake for the student and parents. But, sometimes time just isn't on our side. I know I usually wait until the last possible second to finish things (I'm trying to be better at procrastination, I swear!) so I like that it isn't essential in completing these simple end of year gifts for students.
Grab the End of Year Student Letter Template
Want to make this simple end of year gift for your students? Click here or the picture below to grab it.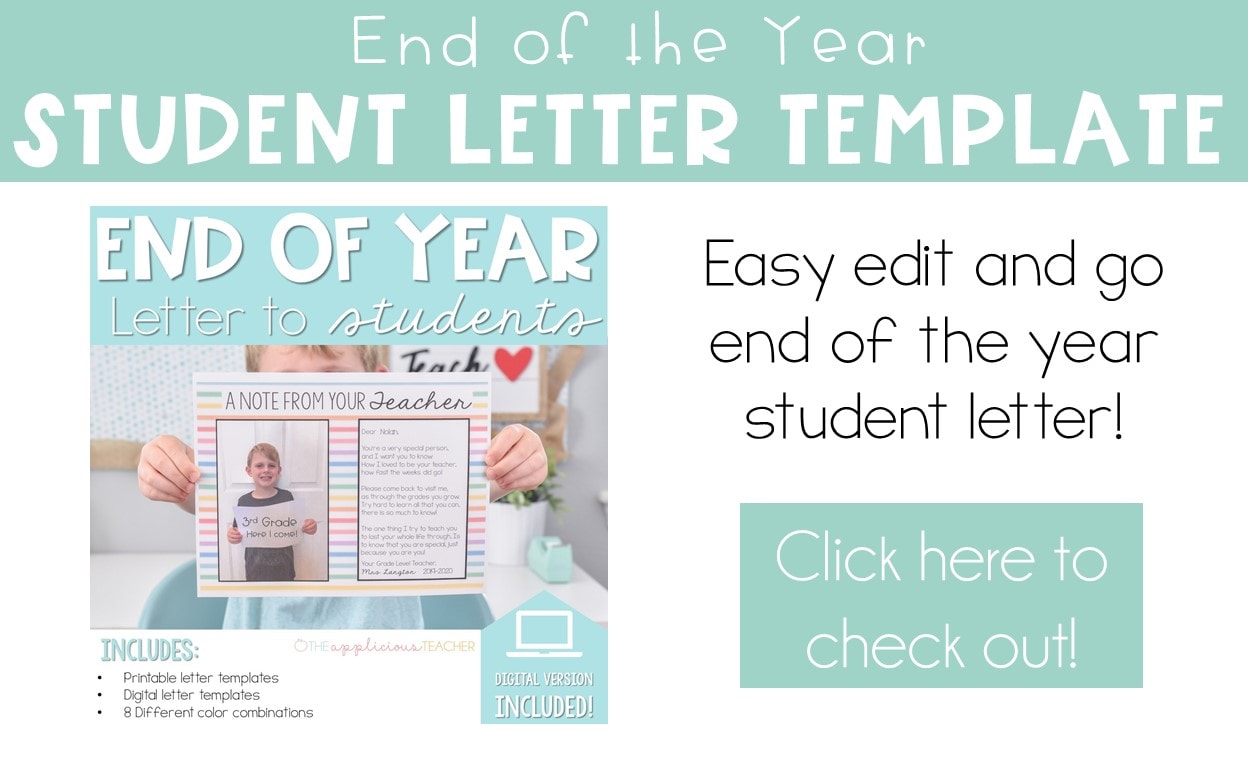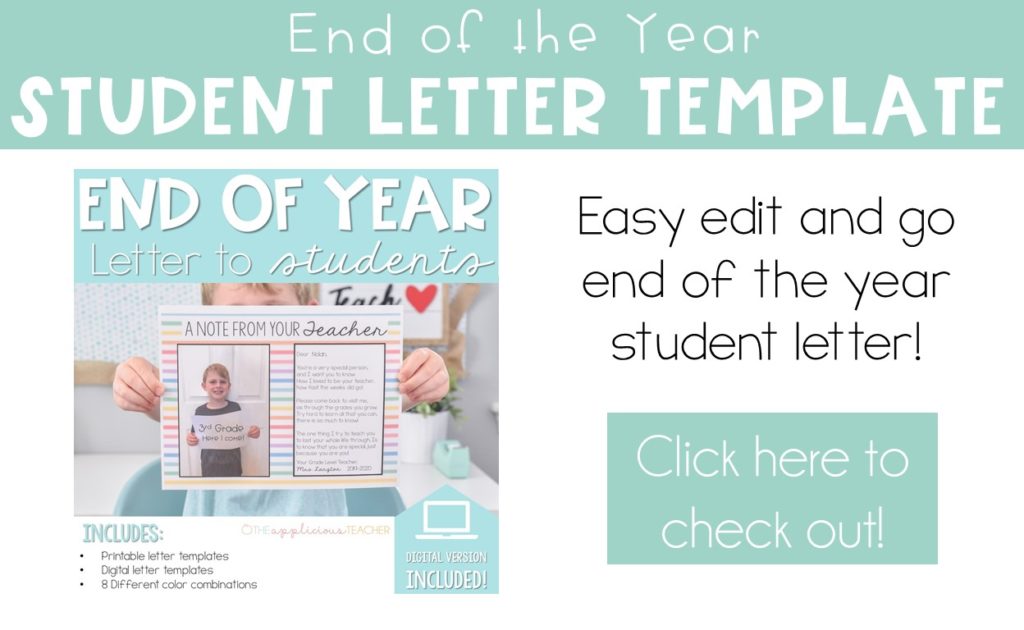 More End of the Year Ideas
Need some more inspiration for making it through until the end of the year! Or what to do once you've finished? Check out these posts!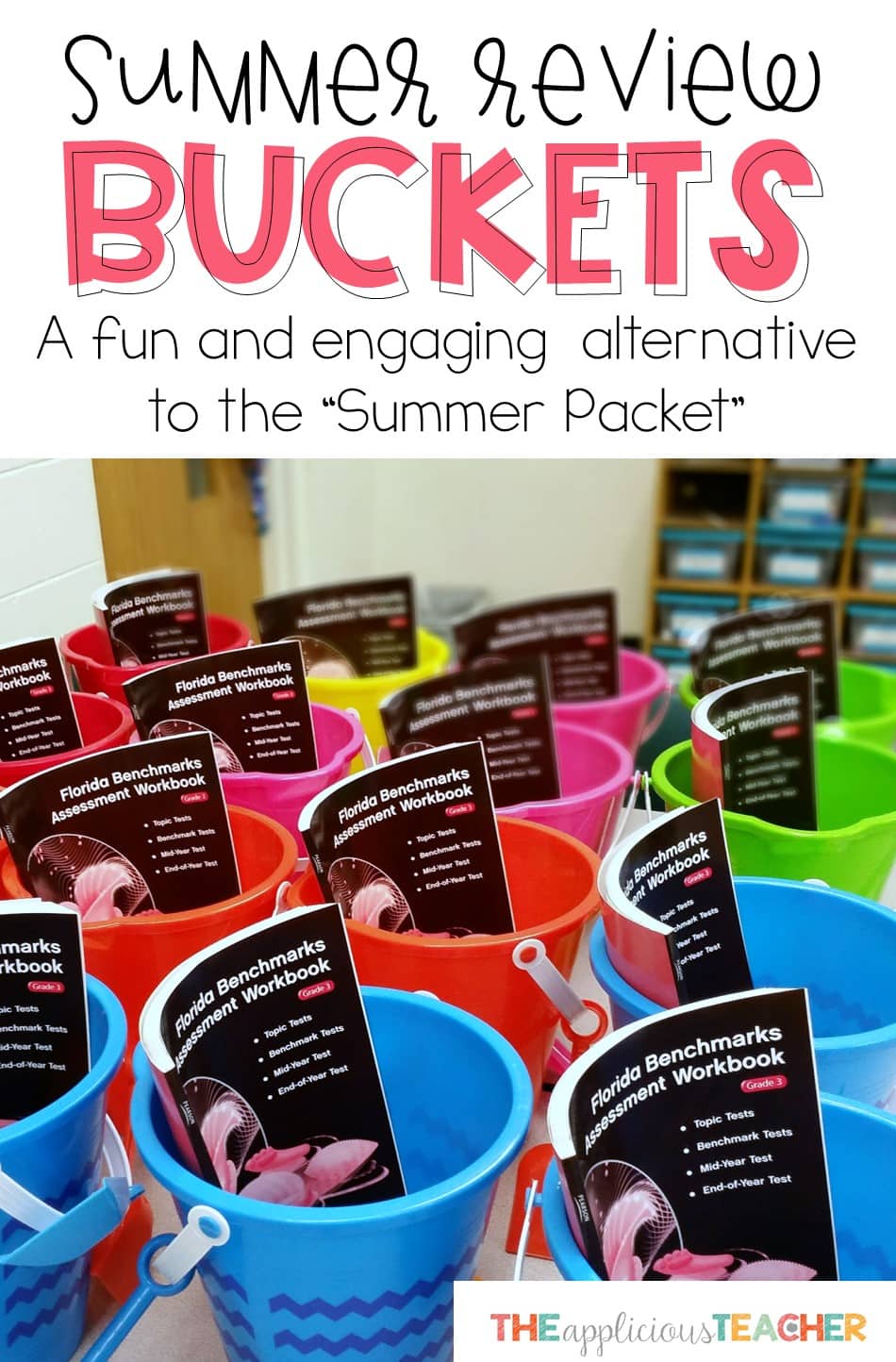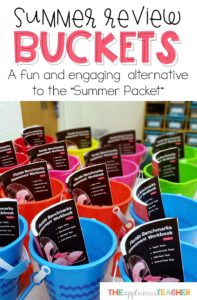 Sign up to snag these!
Receive all these classroom management tools right to your inbox!