There are some books that every teacher should read. Today, I'm sharing nine ones that all teachers should read in 2022.
Well, teacher friends… the end of 2021 is near. I wish I could say that 2021 was WAAAAAYYYYY better than 2020, but that would be an overstatement of mega portions. Sure, there were some bright spots, but there was still so.much.stress. I'm not sure if it's all this doom and gloom, but for whatever reason, I'm feeling rather melancholy about the arrival of 2022. Will it be better than 2021? I sure hope so, but I'm not going to get all hopeful about it. Either way, winter break is heading our way, and that means there's going to be a *wee bit* of time to rest and relax. At this point in the year, I'd give my left foot for a nap, but there's no rest for this Applicious Teacher. So instead, I'm settling for a little relaxation. For me, relaxation equates to reading. So, let's talk about some of the must-read books for teachers in 2022.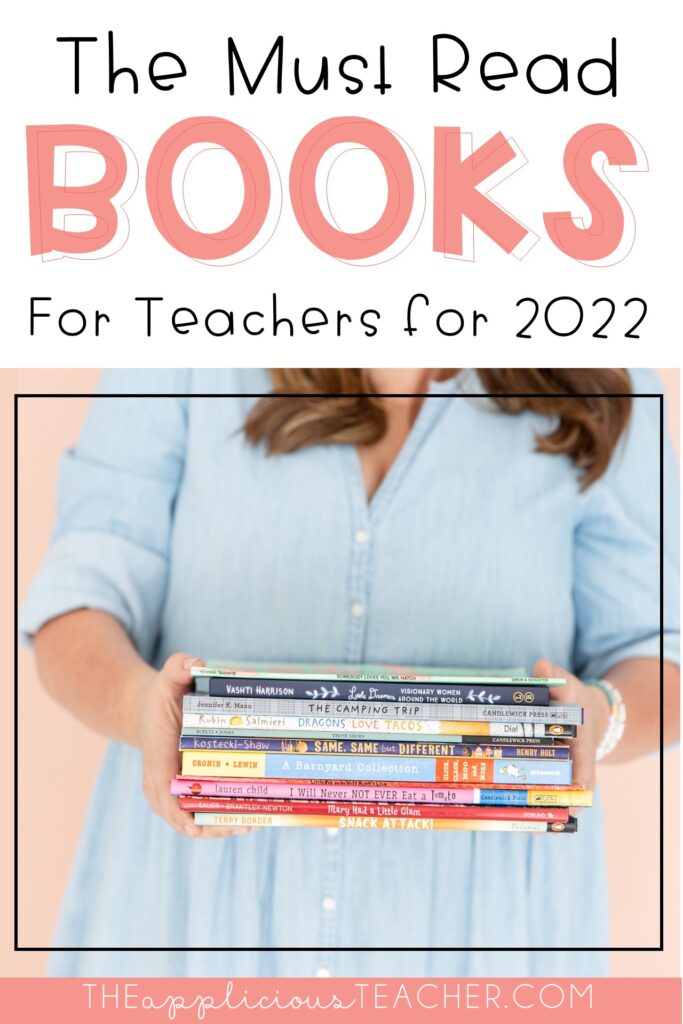 Some of the books I'm sharing today are fun reads, while others are meant to better you as a person, open your eyes to situations you didn't realize were happening, or help you hone your teaching craft. But all of them are perfect for helping you reshape how 2022 will look in your personal and professional life.
Please note this post contains affiliate links. If you do follow my links, please know that I do make a very small commission from your purchase. There is no cost to you, but this extra coinage allows me to continue creating free resources and writing awesome content for you!
Books for Teachers in 2022
No time to read the whole list? I got you! You can click the links in the caption to check out just the specific books you're looking for!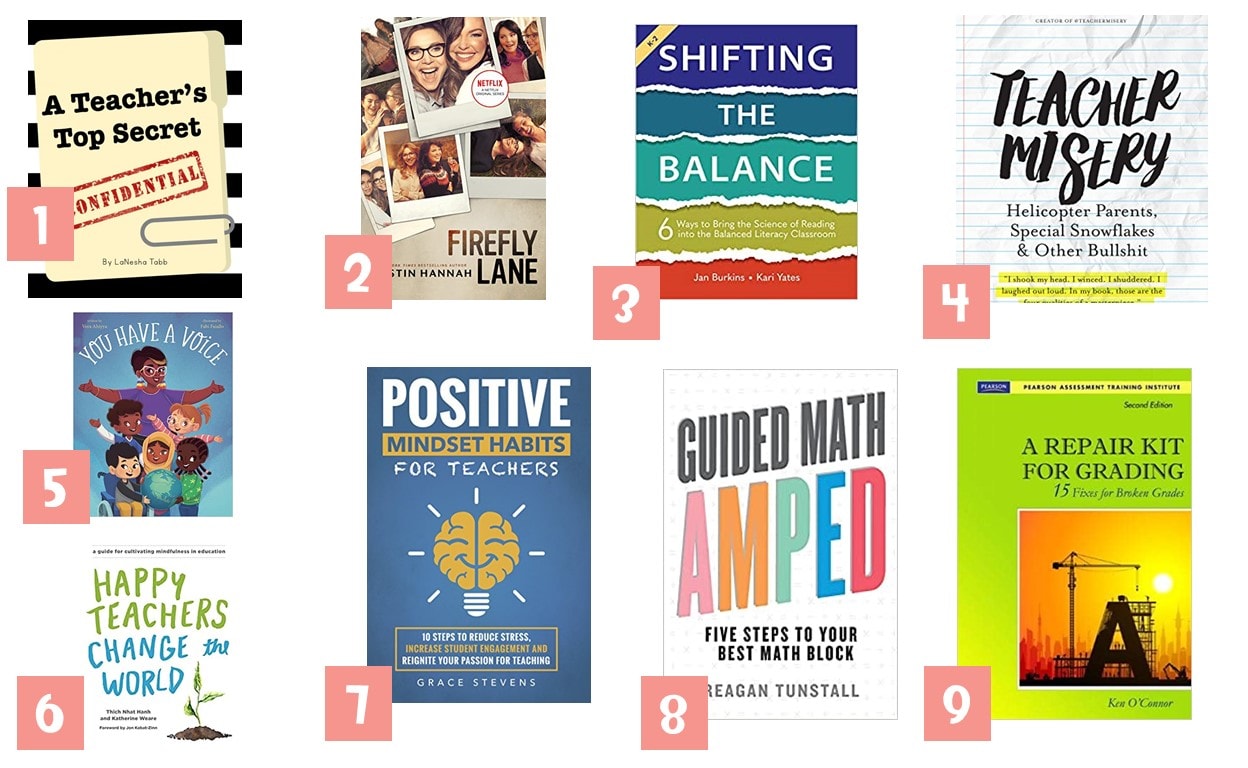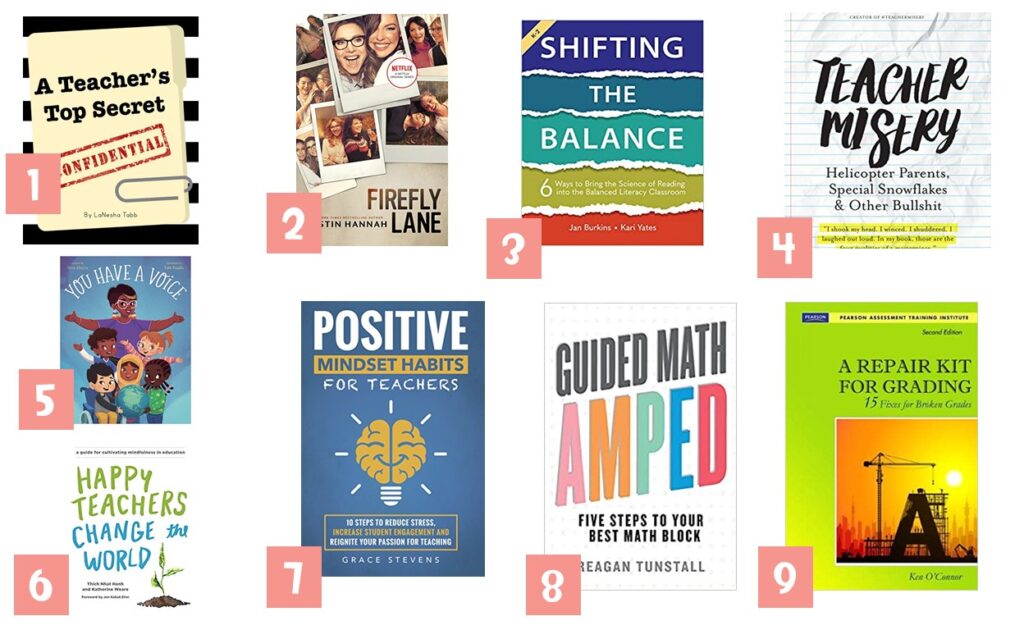 Ok! Let's get into these recommendations!
1. A Teacher's Top Secret by LaNesha Tabb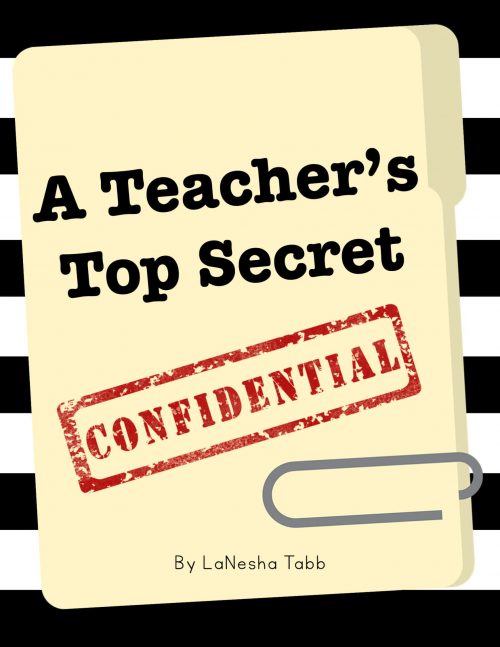 This one might look a little familiar… it made an appearance earlier this year on the BTS book list. And guess what? It is so good, I'm putting it on this list too!
LaNesha perfectly captures a teacher's heart in this book and that is good for the educator's soul. Expect this one to warm your heart! Read it once, then save it for the beginning of every school year. This one deserves to be pulled out year after year!
Buy the book here at LaNesha's website!
2. Firefly Lane by Kristin Hannah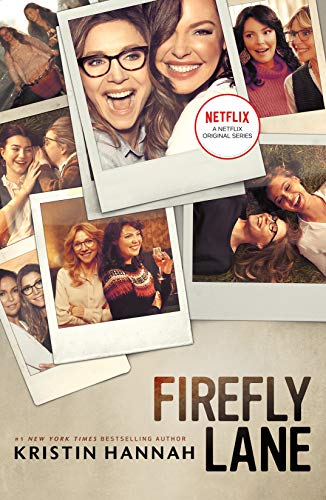 So this one has recently made a splash as a Netflix series and honestly, I always love reading a book that was good enough to leap to the TV screen.
I purchased this book at Target a few days before we left for a weekend trip up North to visit my family and celebrate my grandmother's 92nd birthday. I started it on the plane and finished it by the time we got home 4 days later.
This is a heart-filled tale of two lifelong friends and their journey through the good, the bad, and the ugly. This includes growing up in the 70s, 80s, and 90s. For this reason, I'd say the book's perfect audience trends a bit older than me ( I was born in '84 and couldn't appreciate all the music touchpoints in the book.) Although, there were parts I thought could have gone a bit deeper, or Hannah could have explored different plot lines a little bit more. At the heart of this book are Kate and Tully and their testament to what true friendship can become.
So why is it on my list of "Must Reads"? The heart of this book. With the years we've been handed, I think we all could use a big dose of heart, and this forever friends book reminds us of how special and precious our friends can be. Also, wouldn't it be fun to read it, then watch the series on Netflix? That's my plan!
You can grab it here on Amazon! Oh, and there is also a sequel that follows Tully.
3. Shifting the Balance by Jan Burkins and Kari Yates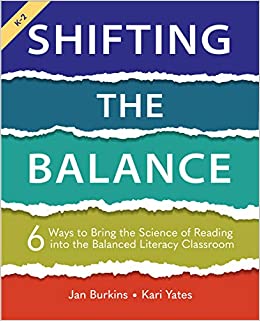 So the "Science of Reading" has come in and rocked the boat of Balanced Literacy Classrooms everywhere. If you find yourself unsure of where to start when it comes to integrating the foundations-based theory in your classroom, this book is the perfect place to start!
I think this book would make a great group study book, too!
Check it out here on Amazon.
4. Teacher Misery by Jane Morris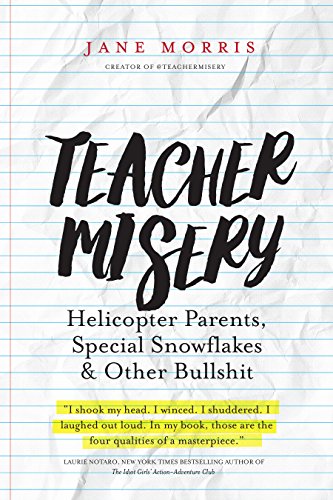 Let me start by saying this book is a bit tongue-in-cheek and at times wildly inappropriate. But if you follow the Instagram account by the same name, you'll get it.
Morris works to weave all the crazy things that can happen in a school day into a humorous book.
So why is it a must-read for teachers this upcoming school year? Well… because her stories are true and I know every teacher can relate to them. Sometimes when things are going to 💩 you need a little bit of teacher co-misery to help you remember that sometimes being a teacher is just crazy. Also, laughing… lots and lots of laughing!
Check it out here on Amazon.com
5. You Have a Voice by Vera Ahiyya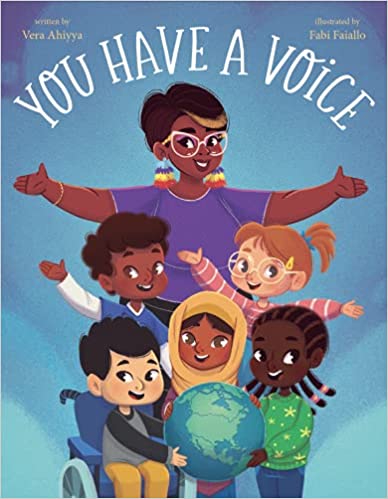 This next one isn't even out yet, but I'm telling you this will be a must-read. How do I know? Because of Vera! Vera is the face behind the Diverse Reads account on IG and before that, she was "The Tutu Teacher".
This is Vera's second book and it is all about empowering students to use their voices for good.
6. Happy Teachers Change the World by Thich Nhat Hanh and Katherine Weare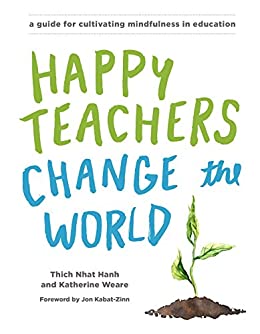 I think that one thing all educators can agree on this school year is the lack of happiness among their peers (hence the Teacher Misery!). So… let's talk about how we can bring some more joy to education.
What's that you say? By raising pay and taking away a few of the extras from your plate? Not likely… but this book is a guide for creating mindfulness, and I do think that that is a start.
This book helps teachers practice meditation every day and also guides them into using the meditation techniques with their students. Honestly, I'm intrigued and def think we could all use a little bit of calmness and recentering this school year!
Check it out here.
7. Positive Mindset Habits for Teachers by Grace Stevens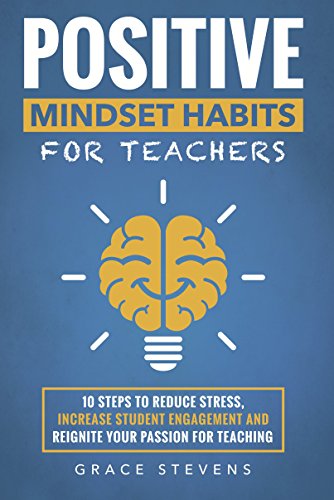 Yes, another positivity book. Look, have you been teaching this year? It's pretty bleak out there, and in times of darkness, sometimes you need a little light to lead the way.
So if meditation isn't your thing, maybe a few mindset habits will be.
In this book, Stevens promises that in 10 steps, you'll reduce stress, increase your student engagement, and stop lugging papers and lessons plans home weekend after weekend. I think this is something we can all get behind!
Get it here on Amazon. Right now, it's a free read on the Kindle app!
8. Guided Math Amped by Reagan Tunstall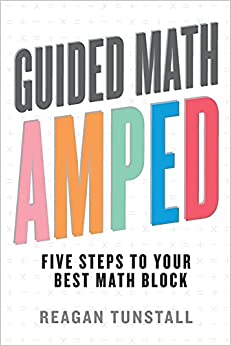 EEEEKKKK! You guys, I love it when educators write books for educators. It just makes my heart happy! Like who knows better about what works (and doesn't work) in a classroom more than a teacher?
My next recommendation is from the queen of Tunstall's Teaching Tidbits, and she is making a splash with her debut book, Guided Math Amped.
In this book, Reagan takes you step-by-step into completely overhauling your math block and turning it into math gold! If you've been wanting to start guided math in your classroom, this is a must-read!
Grab it here on Amazon!
9. A Repair Kit for Grading: 15 Fixes for Broken Grades by Ken O'Connor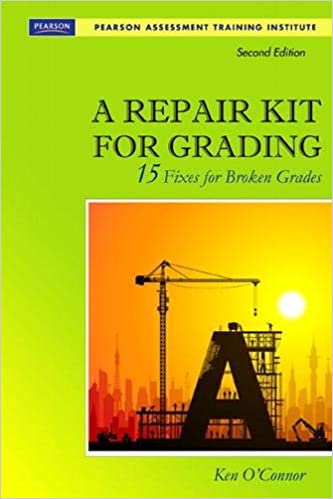 Do you give extra credit? How about grade homework? Give tons and tons of grades? I'm not saying you're wrong… but I'm also not saying you're right.
This oldie but goodie is here to help you refocus your grading practices on what truly matters when it comes to grades: How well are your students performing on the tasks that are given. And that's why it's on this list as a best book for teachers.
Many moons ago, I led a book study on this book with my 2nd-grade team and I'm so glad it did. Not only did O'Connor reveal some pretty bad teaching practices my colleagues and I were doing, but he also gave us permission to grade less and make sure the grades we were giving were the right kind. I suggest every teacher read this book!
You can grab it here on Amazon, but I'm sure if you poked around your school's PD library, they'll have a copy too.
9 Books for Teachers in 2022
So these are just a few of the books you should read this upcoming year. Some are for the heart, others are for the fun, and then we've got some to focus your teaching craft. Let me know if you read any of these recs!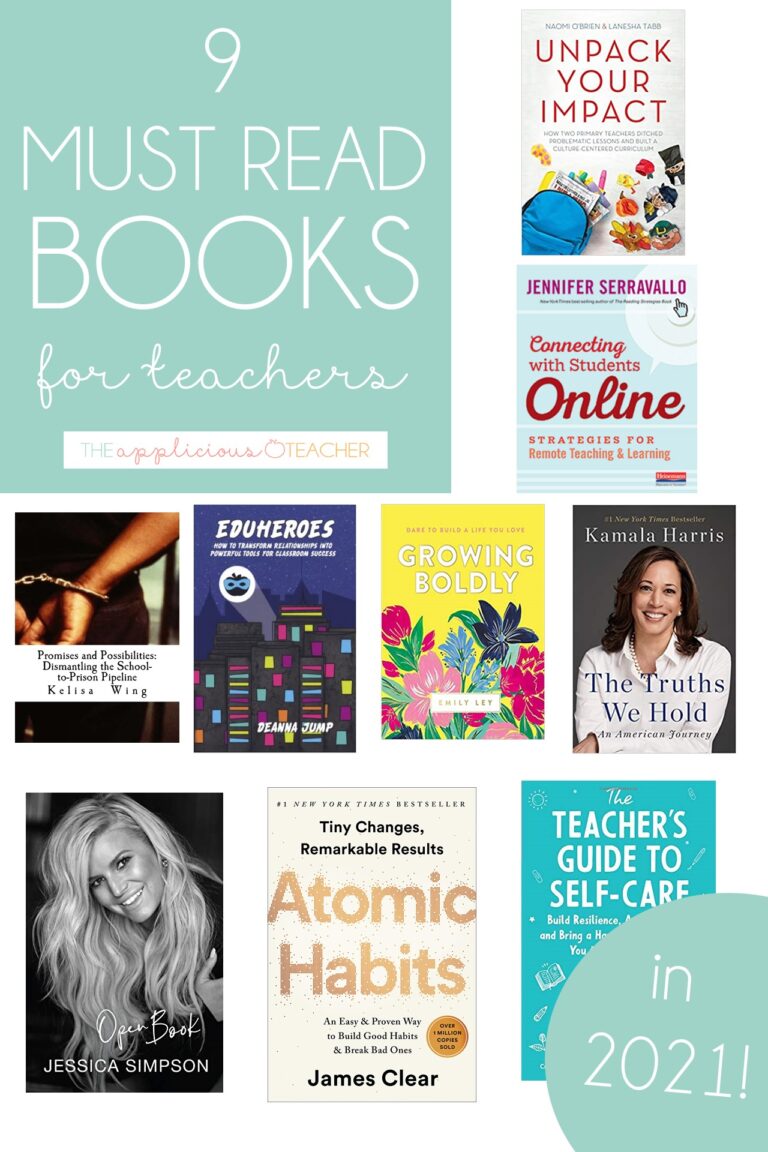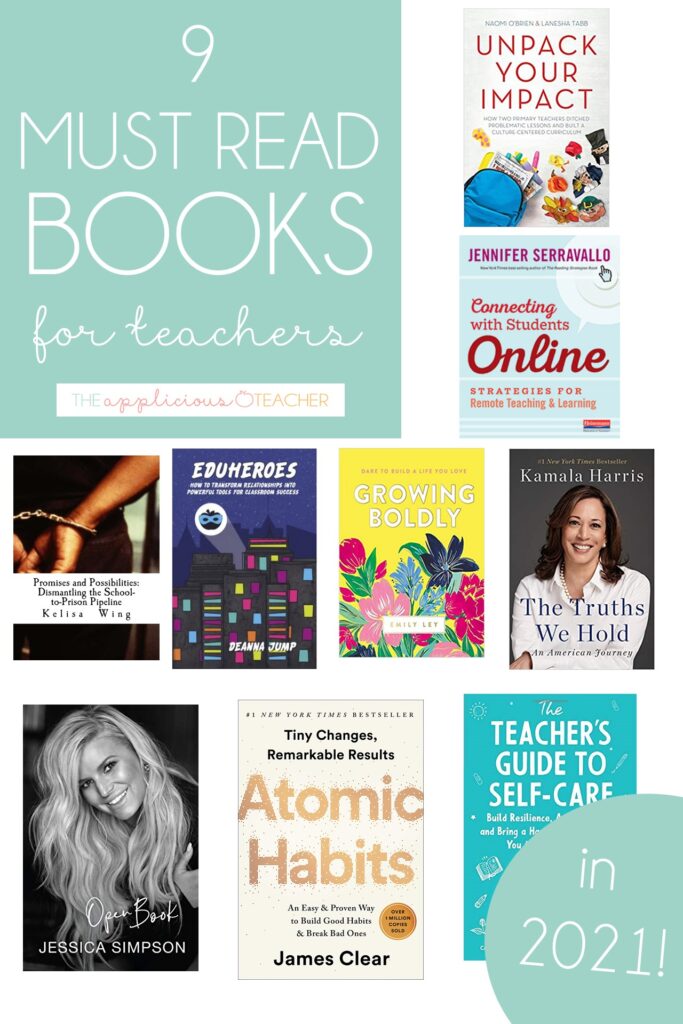 More Books for Teachers
Looking for more book suggestions? Check out these teacher book lists!
Sign up to snag these!
Receive all these classroom management tools right to your inbox!